London hotels for families with kids
By Jordan Estrada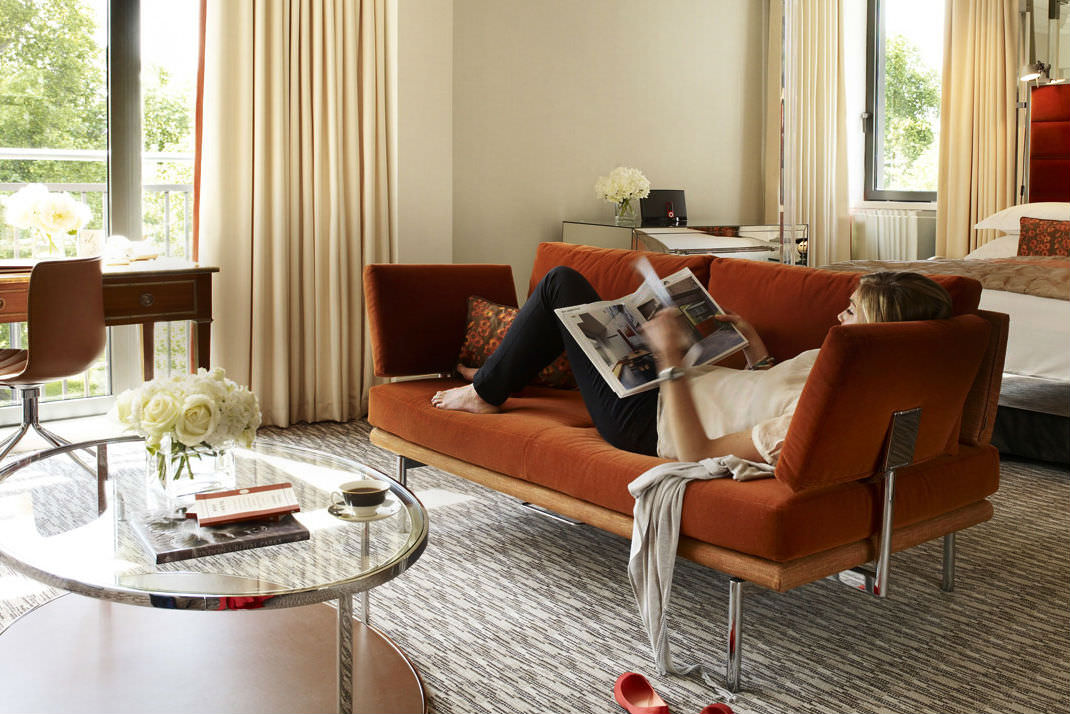 The Athenaeum (Courtesy Athenaeum)
From contemporary boutique hotels in chic neighborhoods to luxurious lodgings in historical buildings to cozy budget accommodations that won't break the bank, there are plenty of exciting kid-friendly hotels to stay during your family vacation in London. England's capital has options for every budget, and we have broken down the best choices into three categories: luxury, mid-range and budget-friendly. Determine your price range and choose a hotel best for your family's needs.
(MORE: Exploring European Cities with Kids)
Luxury Hotels
The Athenaeum. The Athenaeum is a five-star, family-owned establishment sitting right across from the Royal Parks and Buckingham Palace. Stylish en-suites, suites and apartments offer plenty of room to stretch out and relax. The Kids' Concierge will make sure little ones have everything they need to feel comfortable, while onsite nannies will watch the kids when mom and dad need a night to themselves. $530/night.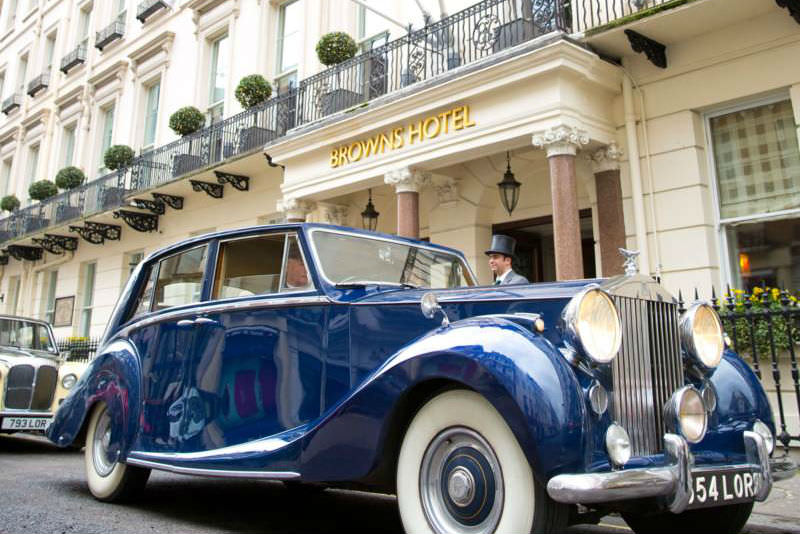 Brown's Hotel (Courtesy Brown's Hotel)
The Brown's. The five-star Brown's Hotel is a luxurious option for travelers who want to be near Savile Row and Shaftesbury Avenue (the heart of the theatre district). The historic hotel first opened back in 1837, but you can expect to find modern accommodations like Wi-Fi and iPod docking stations. Special in-room amenities for babies, kids and teens range from video game consoles and board games to books and activity sheets. $695/night.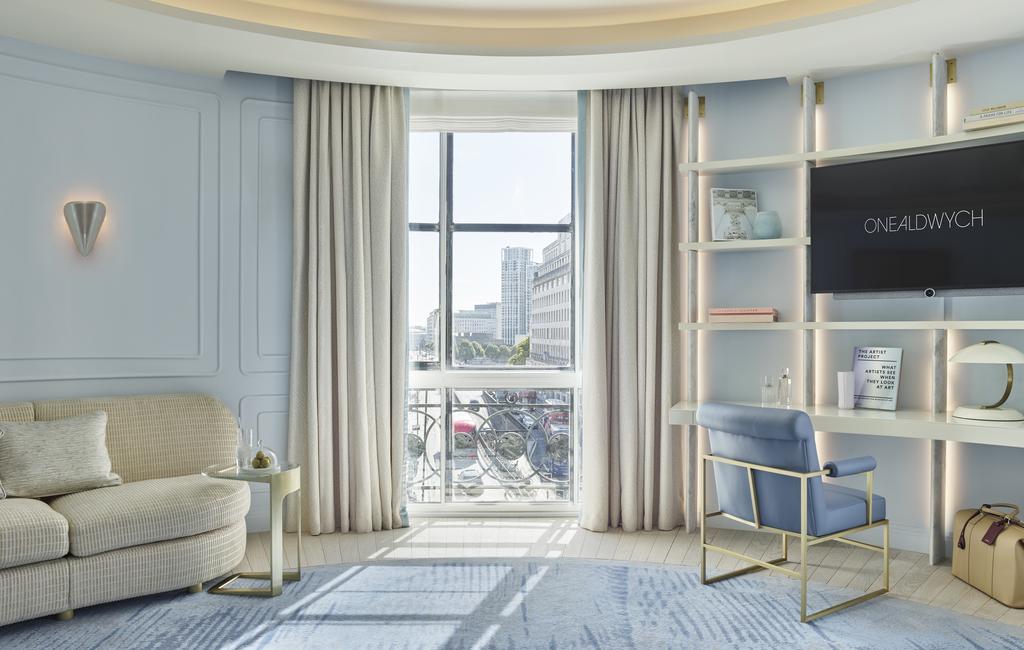 One Aldwych. The privately-owned One Aldwych hotel is conveniently located in London's Covent Garden, a hotspot for exciting restaurants, galleries, shops and museums. Enjoy contemporary luxuries and personalized service while being surrounded by kid-friendly attractions like the London Eye, Big Ben and Madame Tussauds. In-room Wii consoles can be requested and children's menus are available at Axis at One Aldwych and Indigo Restaurant. $600/night.
Mid-Range Hotels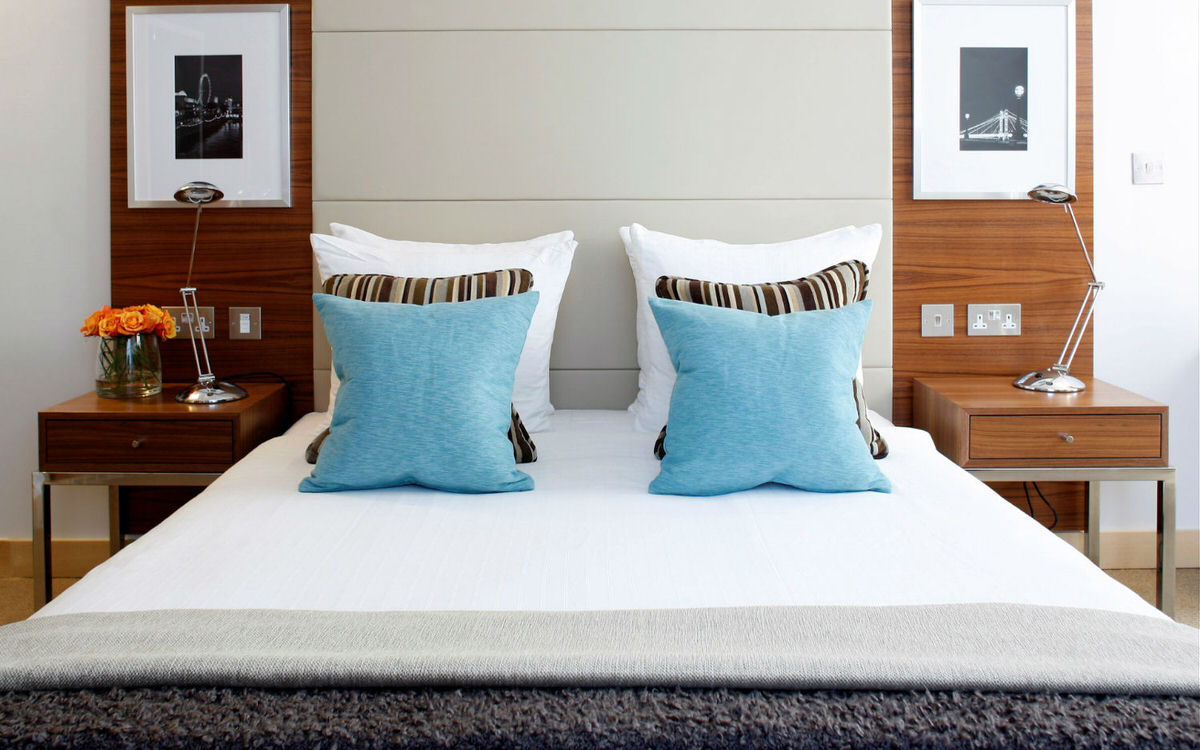 Park Plaza County Hall (Courtesy Park Plaza)
Park Plaza County Hall. Situated on the River Thames' South Bank, the Park Plaza County Hall hotel is close to family-friendly attractions like the Sea Life London Aquarium and Westminster Abbey. Its modern accommodations are classy but not too fancy, and the hotel provides complimentary Wi-Fi access, plasma screen TV's and individual air-conditioning for each room. Children will receive a special kid's goody bag upon arrival, while onsite activities like pizza-making classes and movie nights are great for kids and grown-ups alike. $345/night.
Flemings Mayfair. Indulge in boutique amenities at Flemings Mayfair near Piccadilly Circus. Founded by Robert Flemings in 1851, this historic location is now composed of 12 Georgian townhouses containing generously-sized family suites and apartments. Kid-friendly attractions like the London Zoo and the Tower of London are close by. Little ones will be treated to milk and cookies before bed and can enjoy free or discounted meals from the children's menu at The Grill restaurant. $445/night.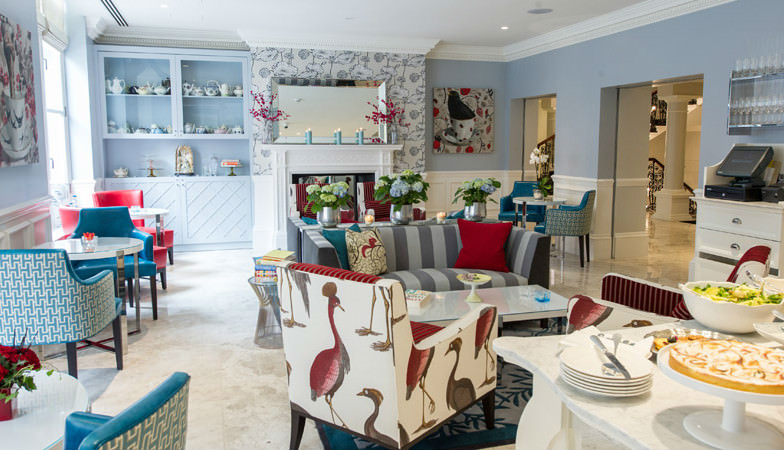 The Ampersand Hotel (Courtesy The Ampersand Hotel)
The Ampersand. The Ampersand Hotel in South Kensington is within walking distance of the Natural History Museum, the Victoria and Albert Museum and the Royal Albert Hall. The hotel was designed to reflect five concepts that connect its guests to the local neighborhood: botany, music, geometry, ornithology and astronomy. Attached rooms and foldaway beds are available for travelers with children. $255/night.
(MORE: 7 Best Things to Do in London with Kids' Interests in Mind)
Budget-Friendly Hotel
Travelodge Covent Garden. Travelodge Covent Garden is an affordable option for families that want to be near London's Covent Garden and its colorful shops and restaurants. This modern high-rise hotel boasts a laid-back atmosphere where guests can revamp after touring the city. Family rooms feature luxury Travelodge Dreamer Beds (cots can also be requested), and each of the hotel's two buildings has its own restaurant. $150/night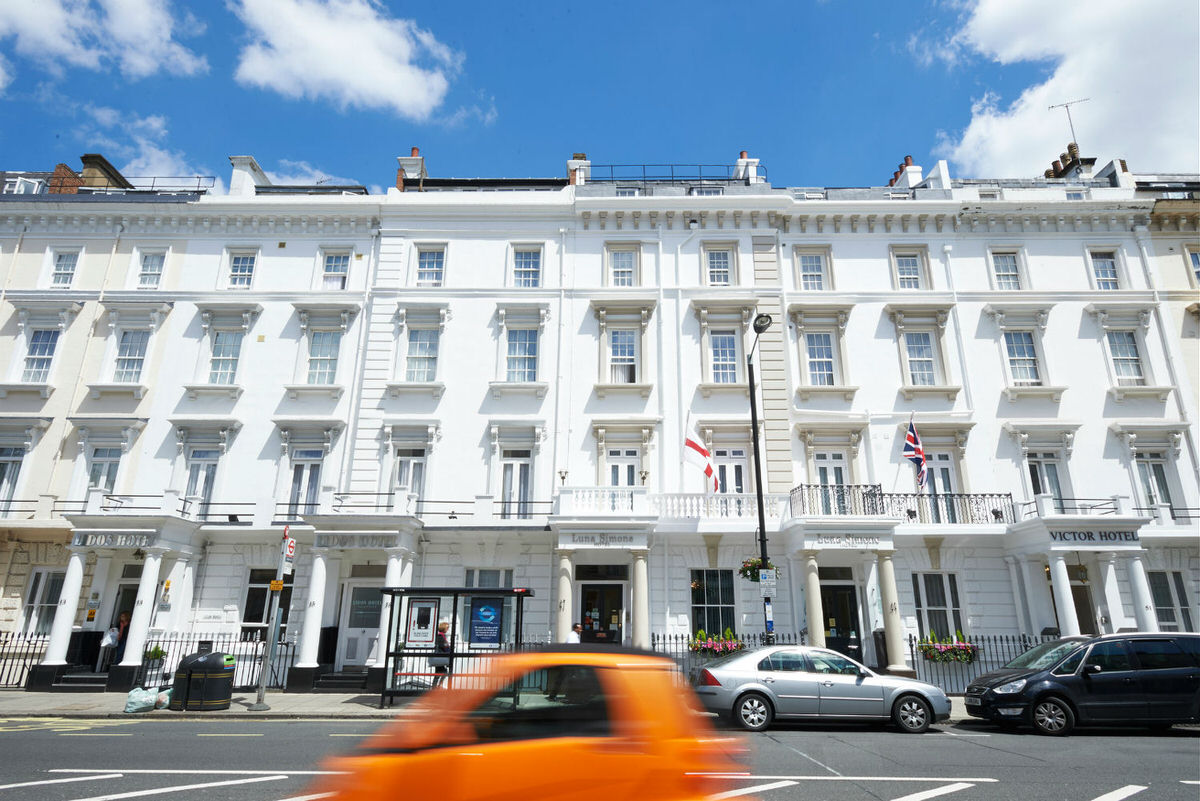 Luna Simone Hotel (Courtesy Luna Simone Hotel)
Luna Simone Hotel. The Luna Simone Hotel is close to London's main transport systems that lead directly to popular attractions like Westminster Abbey and Buckingham Palace. The hotel first opened its doors in 1970 and has always maintained a family-friendly environment. A complimentary breakfast is served each morning in the dining room and free Wi-Fi is available throughout the non-smoking building. $200/night.
Premier Inn County Hall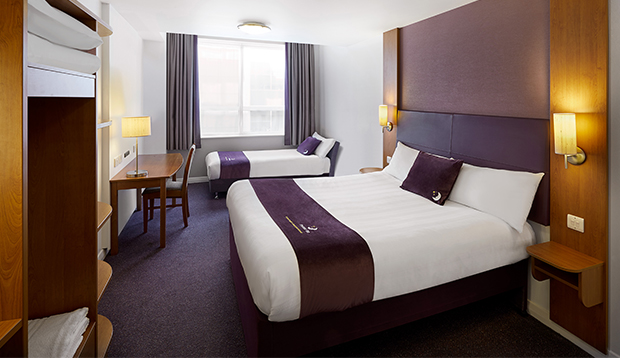 Premier Inn County Hall is within walking distance of the London Eye, Houses of Parliament and West End. Located in the historic County Hall building, this hotel features spacious rooms with extra-comfortable beds. Children eat breakfast for free at Thyme restaurant, which has a diverse kids' menu filled with scrumptious meal options and fun activities to keep little ones entertained. $200/night.
Holiday Inn Kensington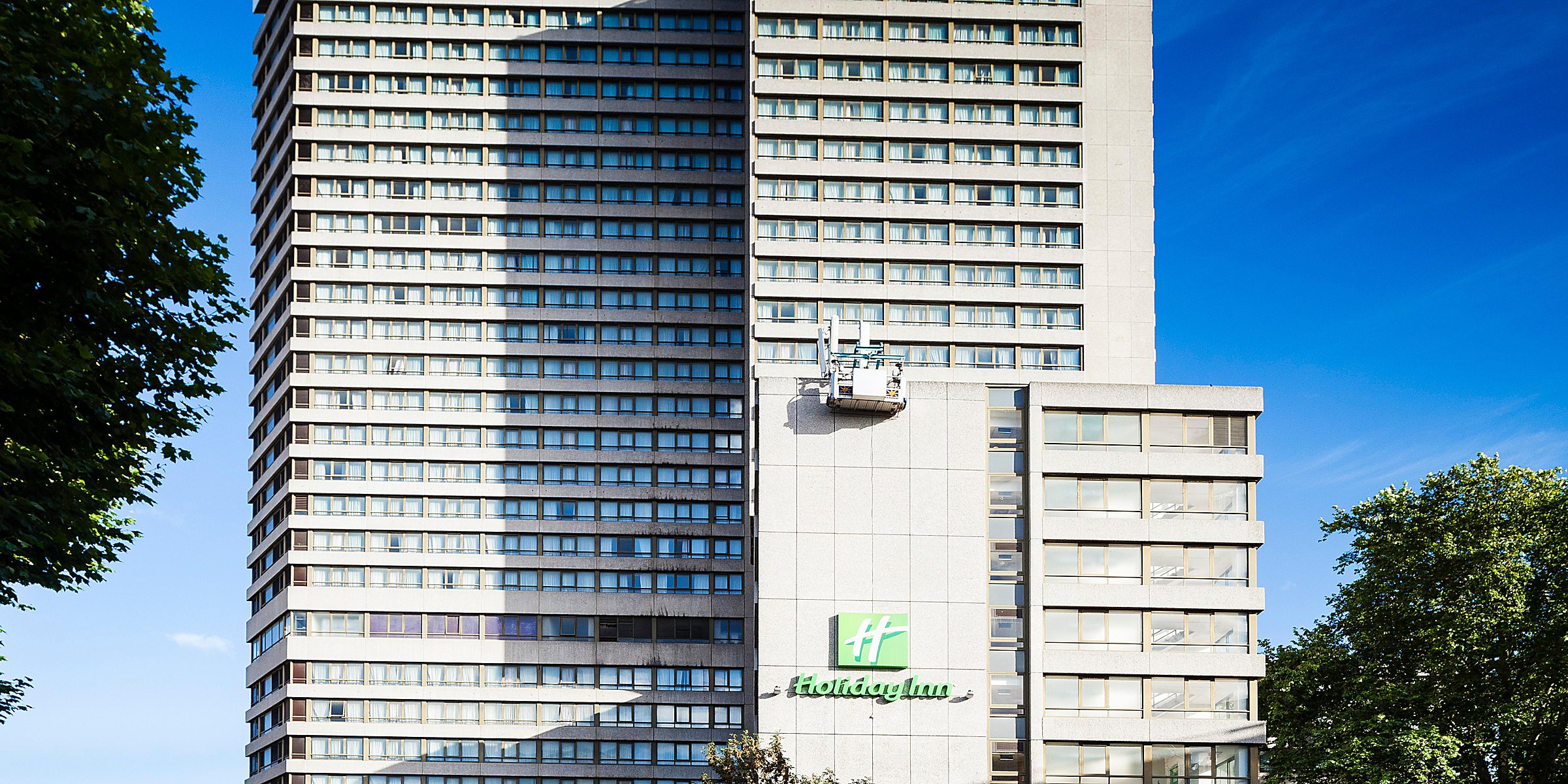 The Holiday Inn Kensington is only a couple minutes from the Gloucester Road tube station, giving guests access to popular London attractions like Hyde Park and Tower Bridge. Its modern design and long list of guest benefits make it a great choice for families on a budget. Rooms feature high speed internet and LCD televisions with kid-friendly programming and guests under 19 stay for free with their parents. $200/night.
Miriam Groner contributed this to MiniTime. Originally from Australia, Miriam now lives in New York City where she writes and blogs on a variety of topics.