Family vacation in Austin
By Holly Rosen Fink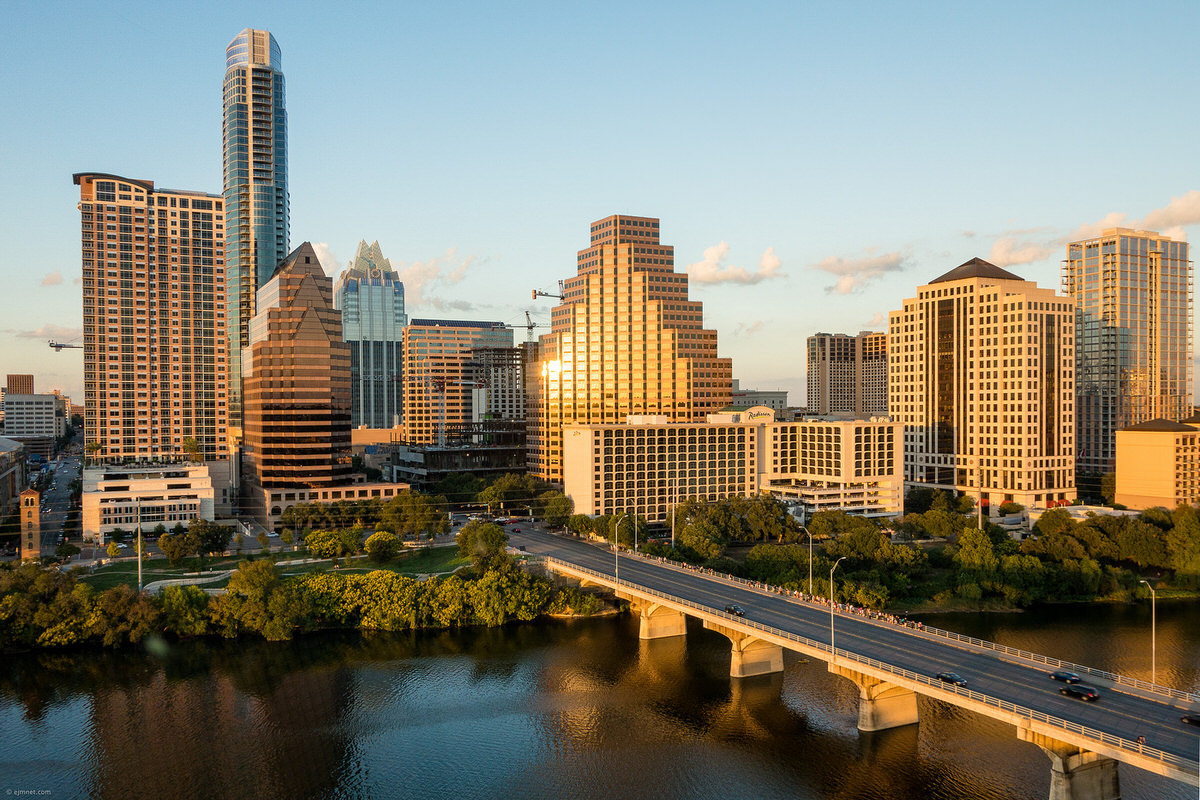 Austin, TX (Flickr: Earl McGehee)
If you're headed to Austin, Texas with the kids, be prepared for something completely and totally different. Austin is one of the fastest growing cities in America. It's also a city that has something for all ages, and parents end up enjoying everything as much as the kids. Known as the land of hipsters, Austin is also the land of food trucks, bats, graffiti, vintage shops, music, art, and water holes – all with rolling hills in the distance. Here, the food is exceptional, and despite being a relatively big city, it's easy to get around.
Bring the kids and see why Austin is an ideal destination for a family vacation. Here are our 10 must do's in Austin with the kids.
(MORE: Great Family-Friendly Hotels in Texas by City)
1. Stay at the JW Marriott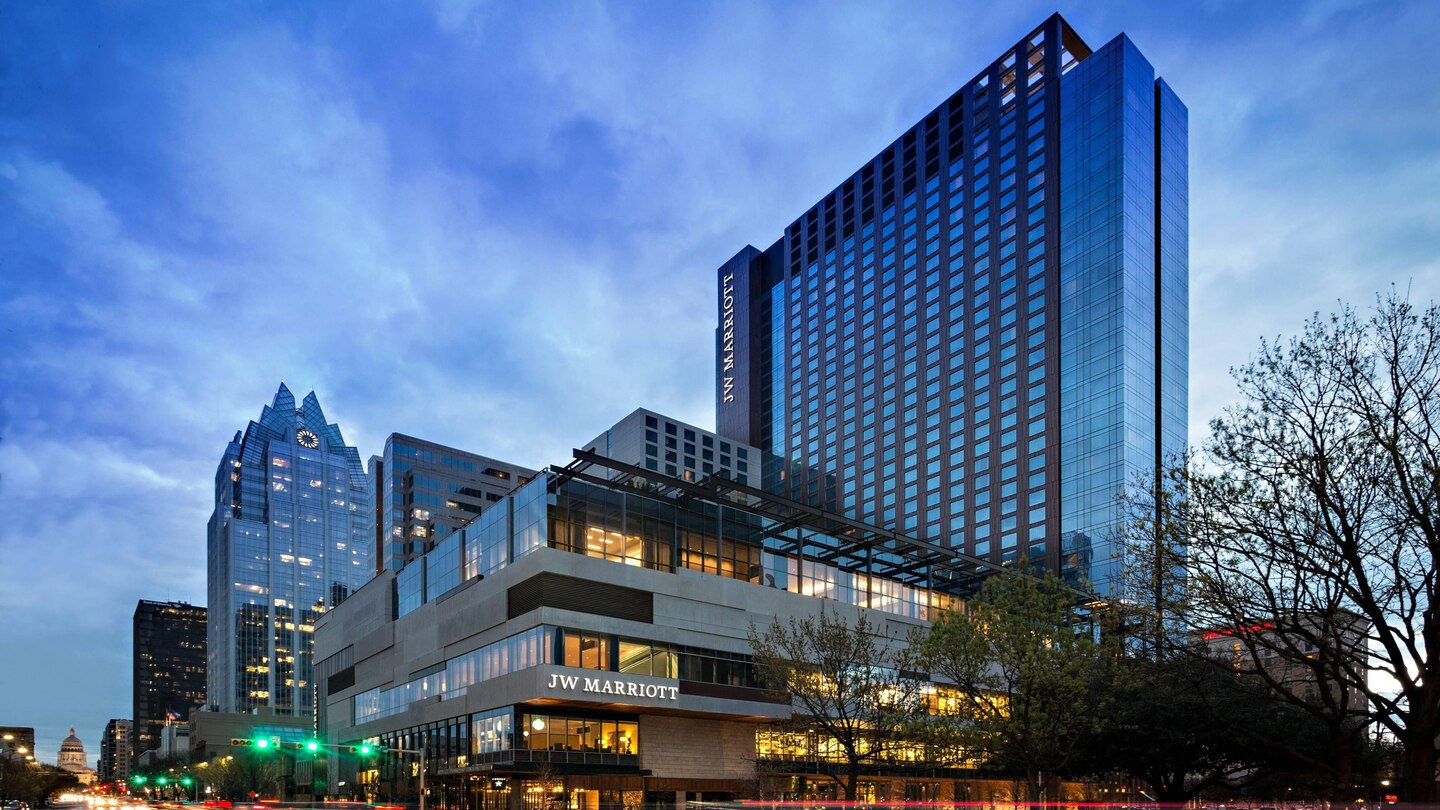 JW Marriott Austin (Courtesy Marriott)
The JW Marriott Austin is centrally located downtown, just one block from Congress Avenue Bridge, where the bats go flying from every night at dusk. The rooms are comfortable, providing tremendous views of the city. They also have on-site restaurants, an impressive athletic facility, an outdoor pool with the Texan flag inscribed in its walls, and every amenity a family needs.
2. Watch the bats fly from Congress Bridge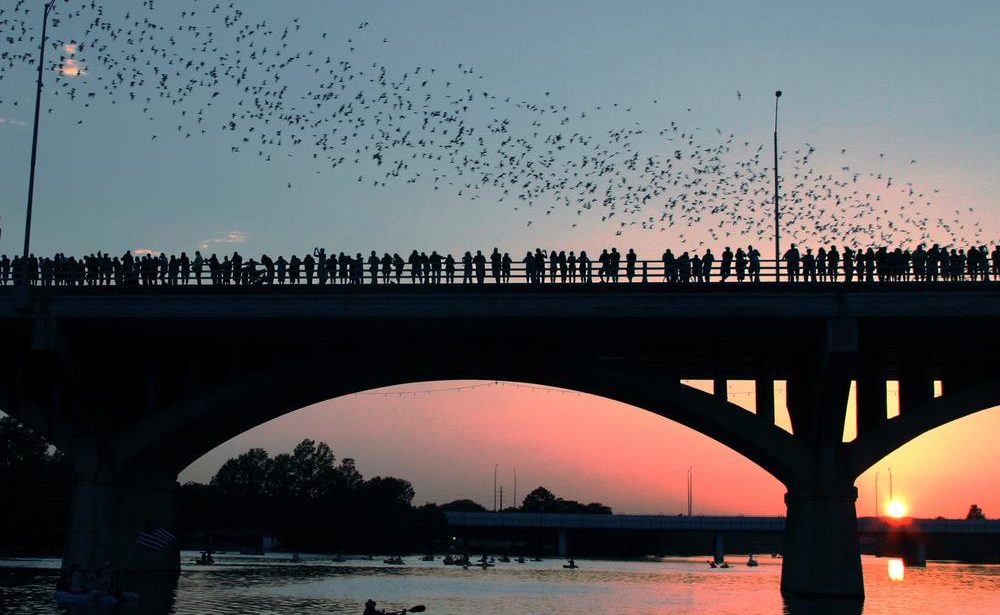 Congress Bridge bats (Flickr: Andy)
In the 1970s when the bats started flying around Austin, they were considered a threat to society. Not only are they protected by a local organization today, but also residents and tourists alike see their value as it relates to tourism and protecting the environment. The nightly spectacle is a sight to behold when 2-3 million bats go flying into the darkness.
3. Eat Tex Mex
The food in Austin is something special, and you won't want to stop. Go to the food trucks in Barton Springs and sample different cuisine, or head to staples like Torchy's for breakfast tacos or Polvo's to sample every salsa on the salsa bar.
4. Take an air-conditioned tour of the city in a pink van
AO Tours Austin is the optimal way to get around and learn about Austin with kids. They pick you up in a pink Mercedes Benz Sprinter Van equipped with AC and take you to downtown, South Shore, Historic Austin, 6th Street, shopping, West Austin, State Capitol complex, and to the University of Texas campus.
5. Go shopping on South Congress Avenue
Even the kids will enjoy walking down this hugely hip strip of vintage and eclectic shops, boutiques, antiques, music venues and galleries. There's a cowboy boot shop to try on boots and hats for fun (or to buy!) and don't miss Amy's Ice Cream for incredible, homemade ice cream.
6. Visit Graffiti Park for a dose of art
Located near the corner of Baylor and 12th Street, Graffiti Park is a massive, abandoned site covered with artwork and words of all colors and textures. If you're lucky, you'll find artists at work, or grab a can of spray paint and have your kids join in.
7. Take a dip in Barton Springs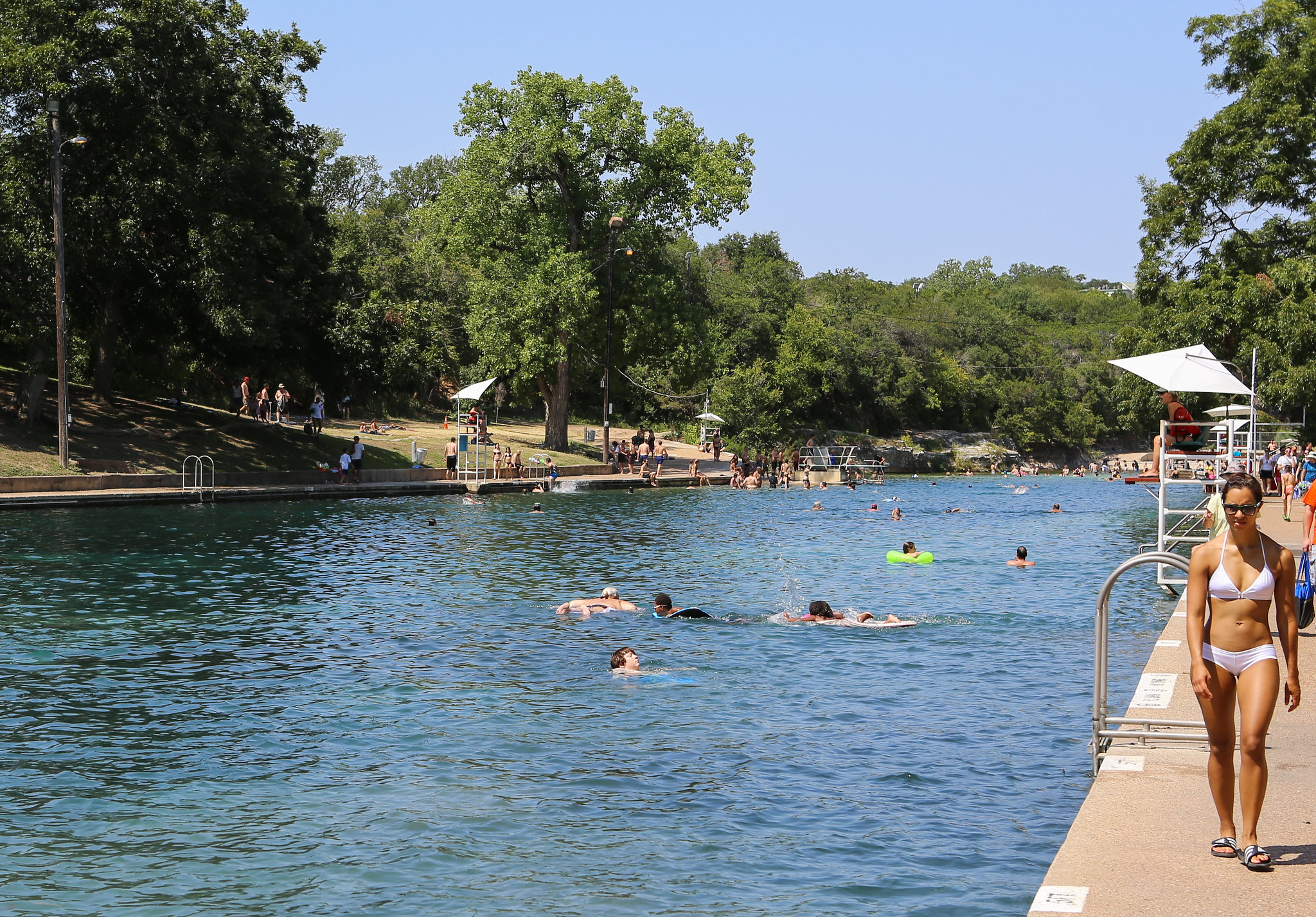 Boarton Springs pool (Flickr: Lars Plougmann)
Within Zilker Park's 358 acres lies Barton Springs Pool, a warm pool that measures three acres in size, and is fed from underground springs, ideal for year-round swimming. It's perfect for a hot day dip, and just costs a few dollars each to get into.
8. Go kayaking
For a unique perspective and a bit of exercise to boot, take the kids on a kayaking tour via a company called Live Love Paddle. You can either go during the day or at night to witness the bats from right below where they come flying out of the bridge. Tour guides take you on 3-hour rides around local lakes, revealing facts about Austin's history. Kids will also get a superb bat education if you're interested.
(MORE: Exploring Downtown San Antonio with Kids)
9. Find some peace in UMLAUF Sculpture Museum & Gardens
Go for a stroll through UMLAUF Sculpture Museum & Gardens in Barton Springs. The sculptures, mainly molds of mothers with their children, lie on four well-landscaped acres. There are waterfalls, streams, gorgeous foliage and walking paths.
10. Watch the sunset in Lake Travis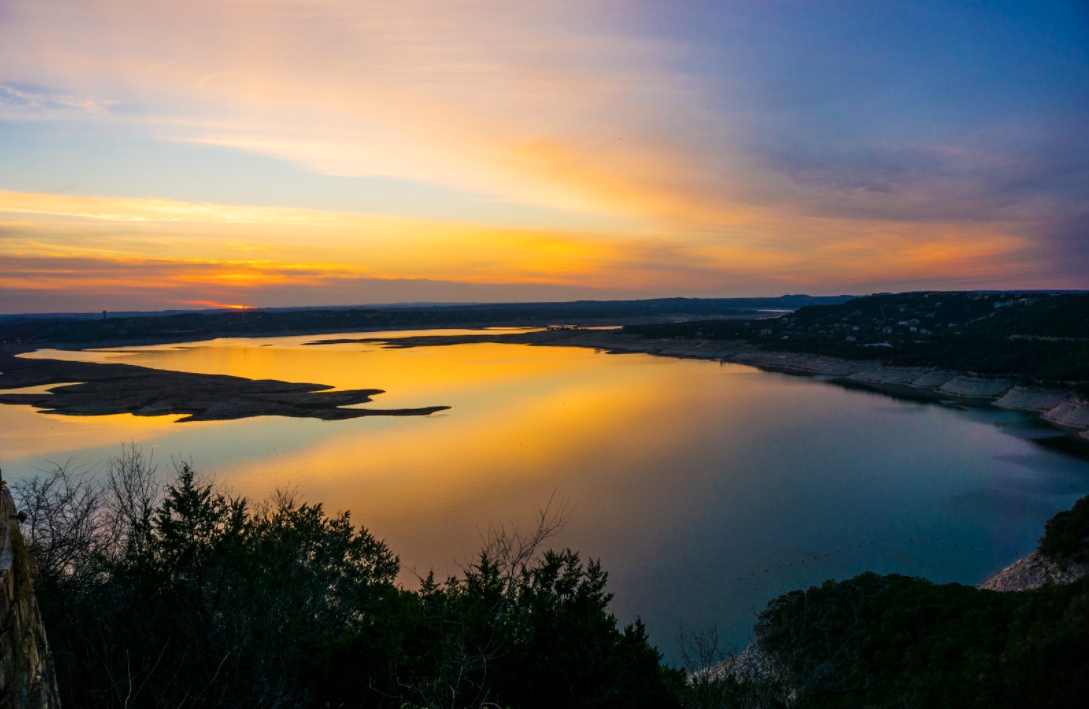 Lake Travis (Flickr: Anthony Quintano)
At the end of a long day of sightseeing, head to Lake Travis in the Hill Country to watch the sunset. Find a restaurant with a patio, grab food for the kids and get cocktails for you to reflect on a great day out in Austin.
Holly Rosen Fink of The Culture Mom contributed this to MiniTime. She is the founder of Pivoting Media who blogs about her love of culture and travel.