Family-friendly things to do in Champaign, Illinois
By Jody Halsted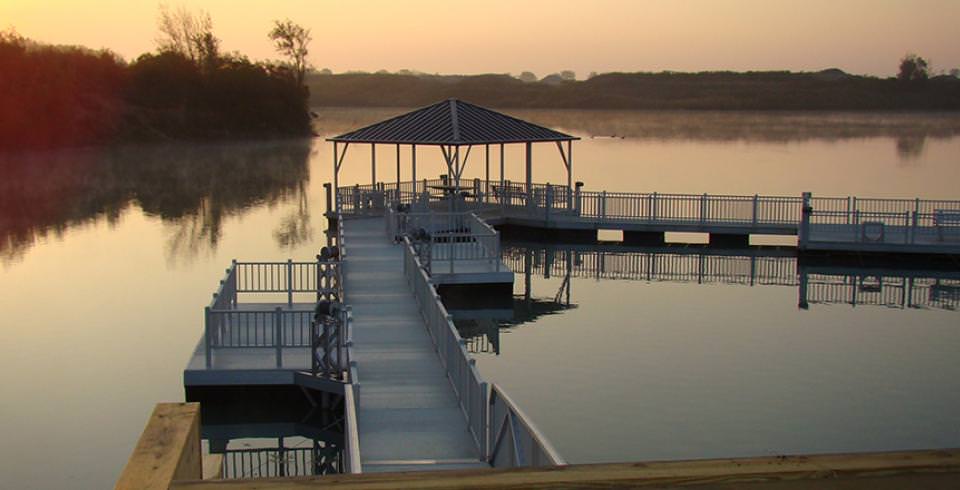 Champaign County, Illinois (Courtesy Champaign County Convention & Visitors Bureau)
Located in the heart of Illinois – just a couple hours from Chicago, St. Louis, and Indianapolis – Champaign County is a perfect family getaway for a long weekend or a mid-week break.
The central cities of Champaign-Urbana, or Chambana, as the locals call it, are a funky mix of Midwestern values and hip urban life. Filled with cultural and educational opportunities, wonderful parklands, and fresh, delicious food, you'll be planning your return visit before you leave!
Here are seven reasons to take the kids on a mini break in Champaign County:
Culture on Campus. Champaign-Urbana is home to the main campus of the University of Illinois as well as Parkland College, a 2-year public college. Together these two centers of higher learning provide Champaign County with art galleries and museums, live music and theater, and educational opportunities for all. Tip: Get geeky at The Fab Lab at the University of Illinois. This 'maker space' has 3-D printers, laser cutters, and connection to other Fab Labs across the globe.
Playful Parks. Dozens of parks dot the communities that make up Champaign County. Small wooded parks with benches, perfect for relaxing with a cup of coffee. Long, meandering parks with walking and cycling trails. And larger parks with playgrounds, picnic tables, and plenty of room for kite flying. Tip: You won't have to go far to find the perfect green space for your activity.
(MORE: Top 25 Reasons to Visit Chicago with Kids)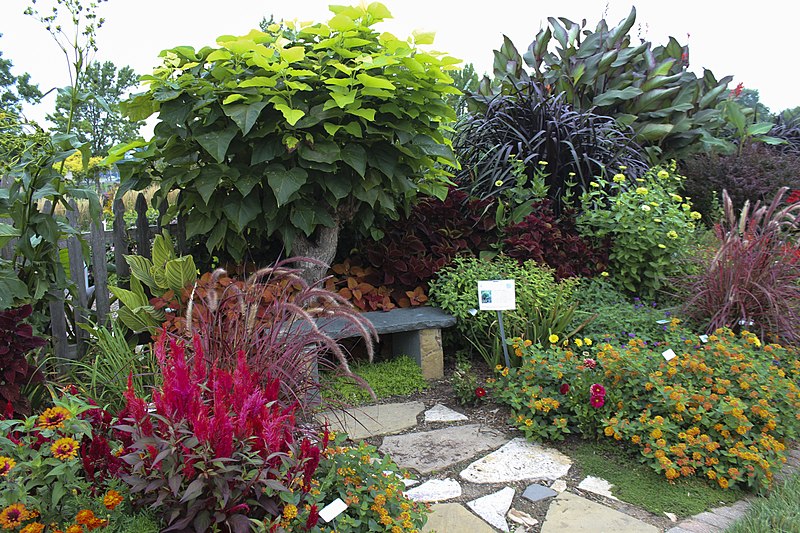 At the Idea Garden at the University of Illinois Arboretum (Flickr: University of Illinois Library)
Fabulous Forests. You'll find 5 forest preserves within the boundaries of Champaign County. Gardeners will enjoy the Mabery Gelvin Botanical Garden at Lake of the Woods which is home to a Japanese-garden inspired red bridge crossing a koi pond. Walking and cycling trails lead you to the historic covered bridge. Cross the county and visit Homer Lake for a very impressive Interpretive Center and one of the best natural playscapes in the Midwest. Tip: The Forest preserves are free to visit. Be sure to wear sturdy walking shoes to wander the many trails.
Learn About Lincoln. It's a well-known fact that Abraham Lincoln lived and worked in Illinois. For 20 years our 16th President practiced law on the 8th judicial circuit, visiting Champaign County many times. At the Museum of the Grand Prairie at the Lake of the Woods Forest Preserve you can make your own 'circuit' of Lincoln's travels. Tip: The Champaign County Courthouse and Lincoln Hall at the University of Illinios, both in Urbana, offer more stories of Mr. Lincoln.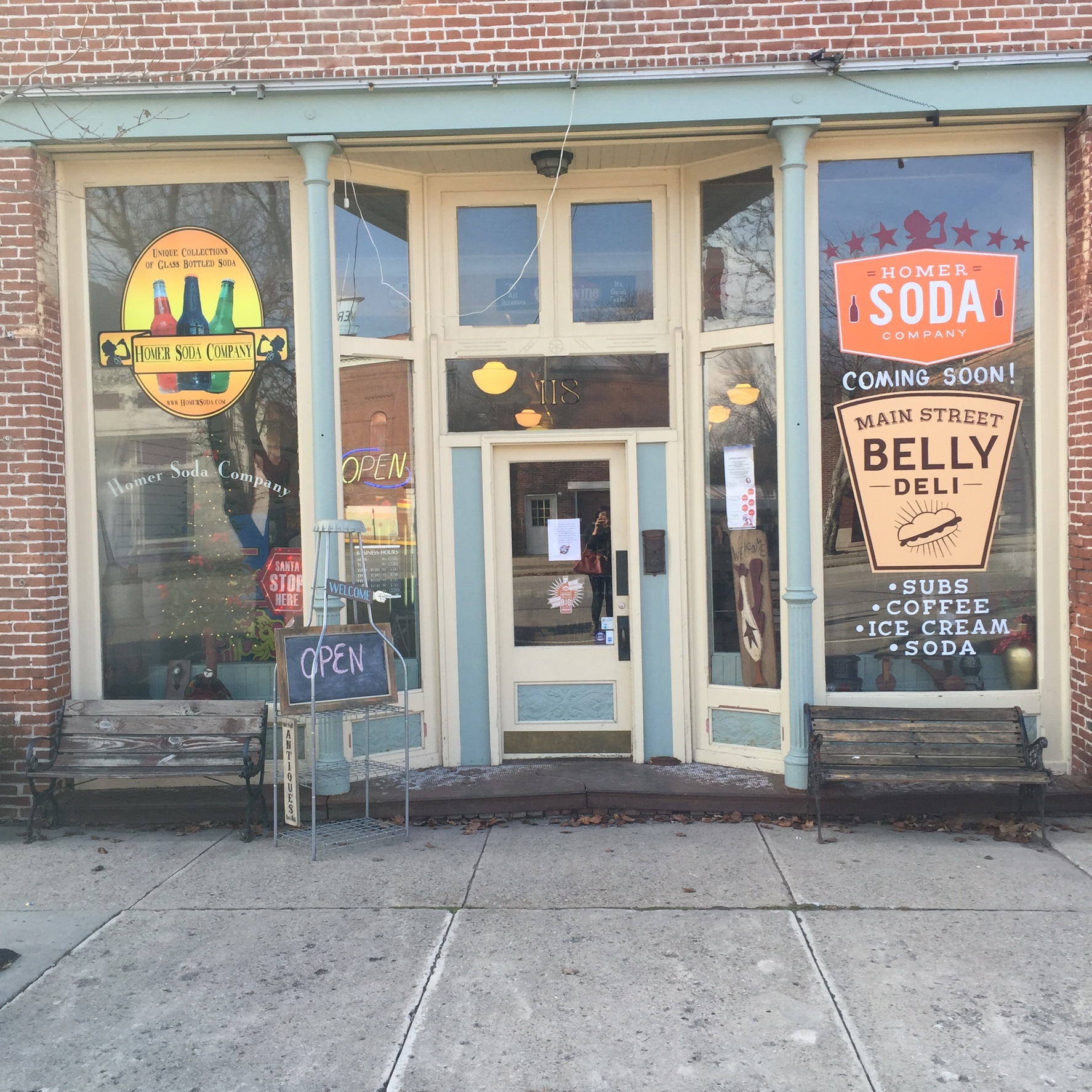 Homer Soda Company (Courtesy Homer Soda Company)
Soda-licious. You don't have to be a soda drinker – in fact, it may be better if you're not – to thoroughly enjoy a visit to the Homer Soda Company. The historic building on Main Street in Homer (population 1000) has gained cult status in the soda world, carrying small batch local sodas from across the country, as well as those vintage sodas you used to love. All sodas are bottled in glass and most are made with real sugar, not corn syrup. Tip: Plan your visit to Champaign County to coincide with the Homer Soda Festival. This one-day bash brings thousands of soda lovers from across the country (and other parts of the globe) to tiny Homer for a day of soda tasting, great food, music and fun.
(MORE: 10 Reasons Why Disney World is the Favorite Family Destination)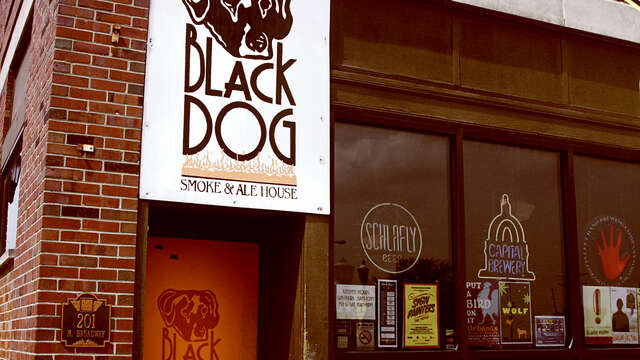 Black Dog Smoke & Ale House (Courtesy Black Dog Smoke and Ale House)
Food-topia. Restaurants in Champaign and Urbana are well known through the Midwest and even nationally for their fresh approach to local foods. Black Dog Smoke & Ale in Urbana was named one of the top BBQ restaurants in the nation by Maxim Magazine. Big Grove Tavern in Champaign locally sources the majority of its ingredients resulting in meals that define fresh. And you don't want to miss Jarling's Custard Cup, a local institution and favorite of actor Tom Hanks (whose brother Lawrence is a professor at UI). Just be prepared to wait for your creamy creation- this is a popular summer treat! Tip: Get a farm experience at Prairie Fruits Farm. Everyone will love visiting this Goat Farm and Creamery where you can see cheese being made, visit the cute young goats, and purchase a few tasty treats like cheese and gelato.
Alluring Allerton Though not actually in Champaign County, Allerton Park & Retreat Center in Monticello is close enough to be included in this list. The formal Manor House and Gardens would be perfectly at home in the English countryside and are an amazing, yet virtually unknown, asset to the Midwest. Acres of formal gardens give way to natural areas, wooded pathways, and stunning sculptures. This is not to be missed if you are in the area. Tip: Allerton Park is in the care of the University of Illinois. The park is open daily and admission is free. Though Allerton is known as a retreat center, rooms may be available for an individual stay.
Reserve rooms at I Hotel, on the University of Illinois campus. Rooms are spacious, wifi is complimentary, and breakfast is included. Tip: connecting rooms are available and a perfect option for families.
Jody Halsted of FamilyRambling.com contributed this to MiniTime.