Top kid-friendly destinations
By Holly Rosen Fink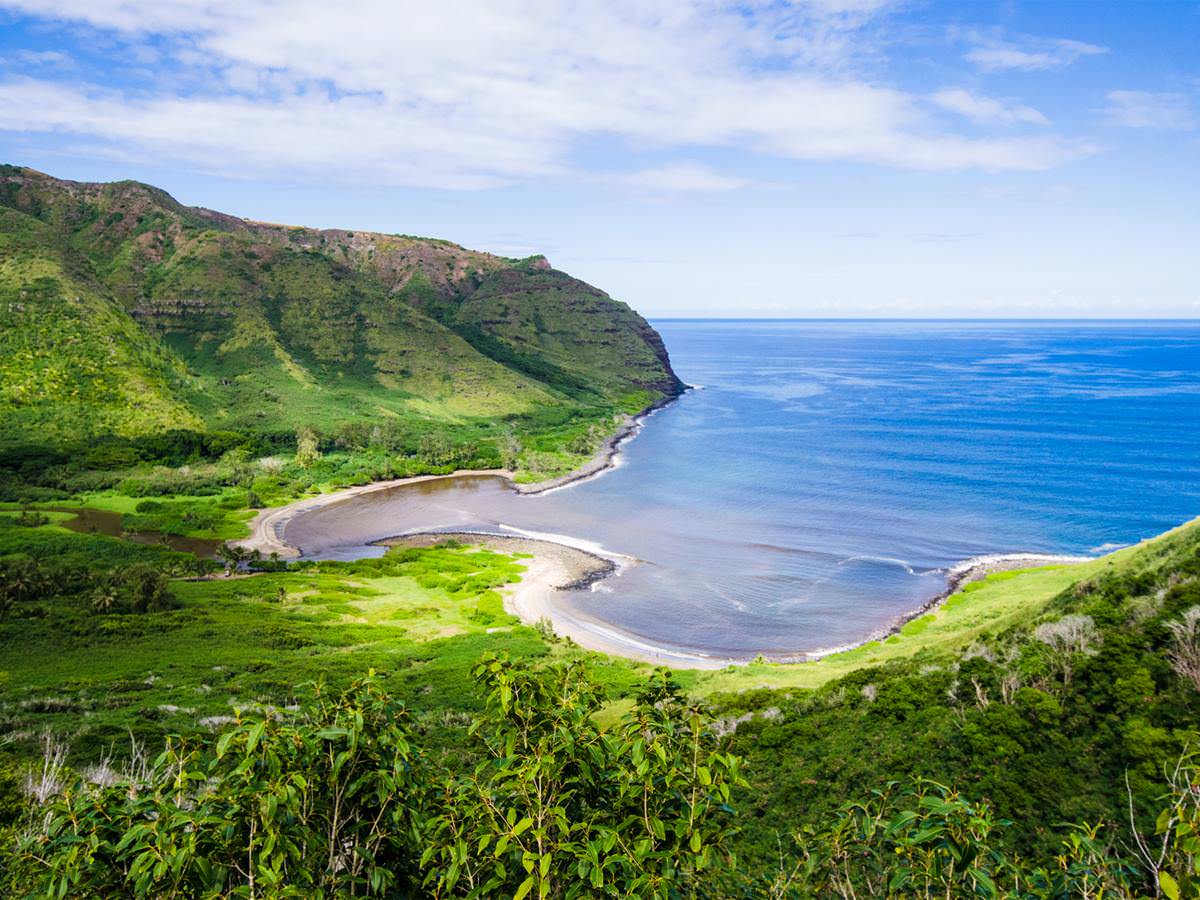 Molokai's Halawa Bay in Hawaii (Courtesy Hawaii Tourism Authority)
With just eighteen summer holidays to look forward to as parents, it's important to think very carefully about where you're going to spend each one. It may be easy to spend your family vacation in your beach home or at the local amusement park, but it pays to think outside your comfort zone and think about places you absolutely need to visit while the kids are still young.
If you're looking for that big "Aha!" moment with your kids and want to leave permanent travel marks on their memory, there are vacation spots that are worth considering, both here and abroad. Here are our ten family-friendly vacation ideas you absolutely must consider before your kids grow up.
The Hawaiian Islands
Everyone dreams about a trip to Hawaii. The Hawaiian Islands offer kids of all ages the trip of a lifetime – beautiful beaches with snorkeling off the coast, surfing and boogie boarding, lovely ocean breezes, local culture, sublime sunsets, mountain hikes, horseback riding, luaus and perfect weather. Family excursions include trips to historical and natural sites like Pearl Harbor, hiking Hawaii Volcanoes National Park, swimming in lagoons or embarking on a trip down Maui's celebrated Road to Hana. Whether you choose Oahu, Maui, Kauai or the Big Island, this is a vacation not soon to be forgotten.
Galapagos Islands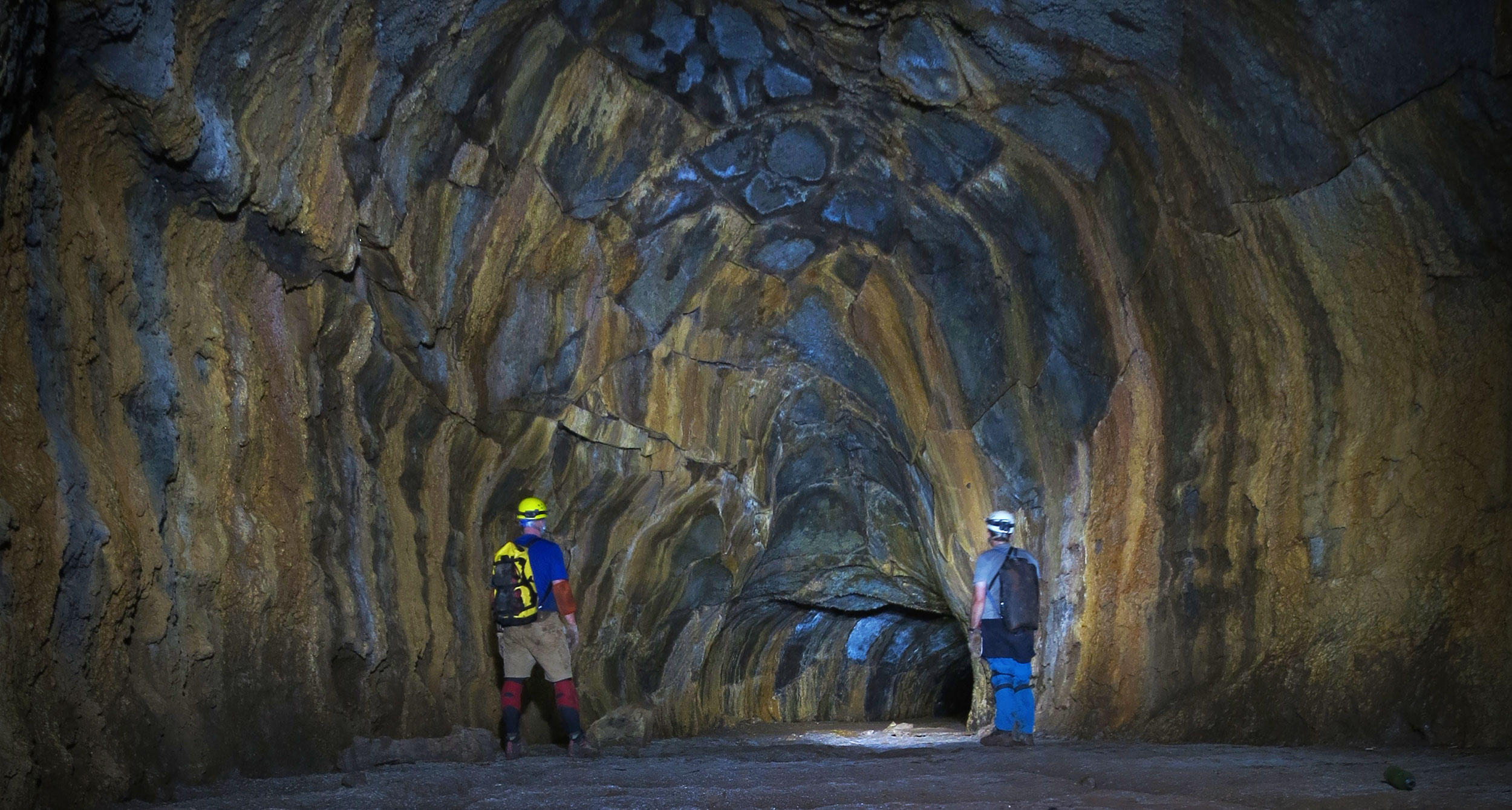 Family at Galapagos Islands' Lava Tubes (Courtesy Toursim Board)
A trip to the Galapagos Islands, a UNESCO World Heritage site 600 miles off the Ecuadorean coast, is ideal for wildlife-loving families. The active volcanoes have a diversity of wildlife that can't be matched – from sea lions to marine iguanas to penguins. It's also known as the place that helped to spawn Charles Darwin's theory of natural selection, giving its islands mythical status. Kids can swim with sea lions, snorkel with turtles and meet friendly iguanas, providing one memorable experience after another.
(MORE: Travel Like the Stars at These Family-Friendly Destinations)
Rome
Rome is a great place to visit with kids, as is all of Italy. Italians love children and they will often stop to ogle at babies and young children. Rome is also a great starting point if you're planning to tour Italy. If you're planning to visit the Vatican, make a reservation or hire a walking tour guide. Also be mindful of the time of year, as the crowds can get very heavy, and climb the Cupola. When you're done, tour the Colosseum and Forum, the Pantheon, Santa Maria del Popolo, Campo di Fiori, Piazza Navona, and take your kids to see Michelangelo's Pietà in St. Peter's and the Trevi Fountain. Let kids run around the city's open piazzas or in Villa Borghese, and indulge in several scoops of gelato every chance you get.
Walt Disney World
No list of this nature is legitimate without Walt Disney World on it. It's got the excitement of the rides, characters, fireworks, and magic. Kids truly want nothing else than to visit Orlando's Disney parks. It's not the cheapest trip in the world, but there are times of the year to visit that are less crowded and expensive, like between Thanksgiving and Christmas. Spread out the sights over the course of your vacation, setting aside time for the Magic Kingdom, Animal Kingdom, Epcot and Disney's Hollywood Studios, as well as a few character meet & greets and the water parks. You'll love the look on your little girl's face when she meets Elsa from Frozen in person.
San Diego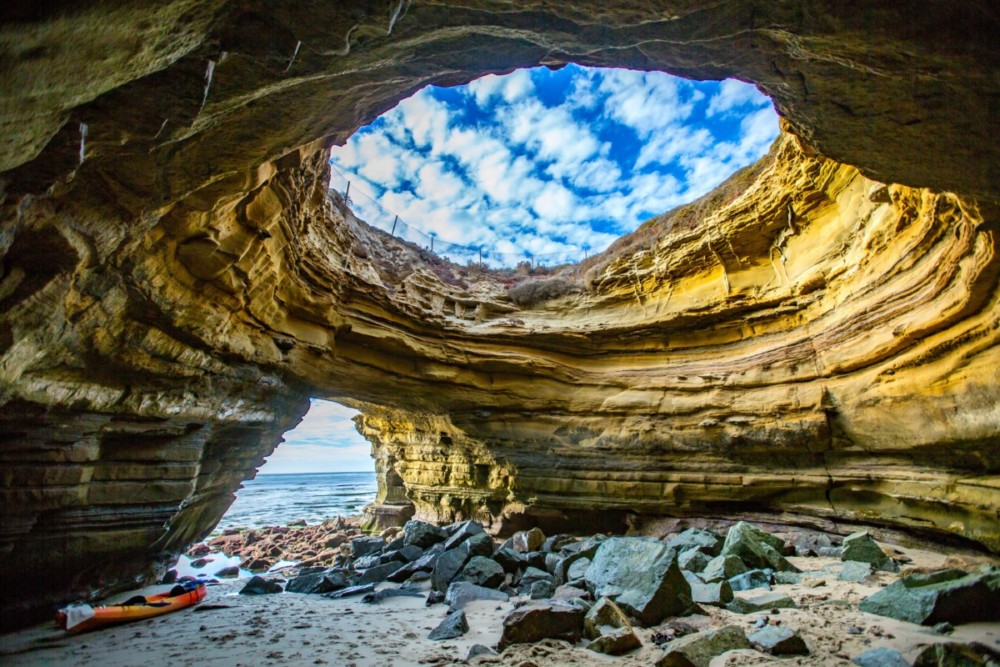 Sea Cave in San Diego (Photo: intrepidlife)
San Diego offers a lush, scenic coastline with sandstone cliffs, pristine beaches and sea caves, as well as perfect weather and a plethora of memorable attractions. Families can spend a full day at the San Diego Zoo, one of the best and biggest zoos in the world, observing pandas, polar bears, elephants, and other amazing animals. Lego fans will love a visit to LEGOLAND® California's 50+ rides, shows and attractions. SeaWorld San Diego remains one of San Diego's biggest tourist draws and is known all over the world over as the home of Shamu, a famous killer whale. At the San Diego Zoo Safari Park, kids can get up close and personal to live animals in habitats that mimic their natural ones, from Africa to Asia. When you have time to spare, the Disneyland Resort in Anaheim is not too far of a drive.
New York City
New York City has been called the greatest city on earth, and some would agree. A trip to the top of the Empire State Building will solidify that point of view, as kids will balk at the impressive views from 102 floors above. Afterwards, head west to TKTS and book half-price tickets to a popular Broadway show. The combination is definitely one for the memory books. Another day, take a stroll around NYC's natural gem, Central Park. Add a trip to the Natural History Museum, the largest natural museum in the world that houses more than 30 million artifacts including dinosaur skeletons and the Rose Center for Earth & Space, and a visit to the Metropolitan Museum of Art to see their incredible Egyptian collection. After a day of culture, history and sightseeing, indulge in a delicious pizza pie, the ultimate, classic NY cuisine.
Yellowstone National Park
Yellowstone National Park, the world's first national park, is on a lot of family's bucket lists. It's easy to see why with its breathtaking 2.2 million acres, most of it wilderness, with an abundance of mammals including bison, wolves and bears, a geyser called Old Faithful, hot springs, canyons and waterfalls. Whether you go camping or stay in a lodge, the experience of seeing one of the greatest wonders of the world is bonding and unforgettable for the entire family.
Paris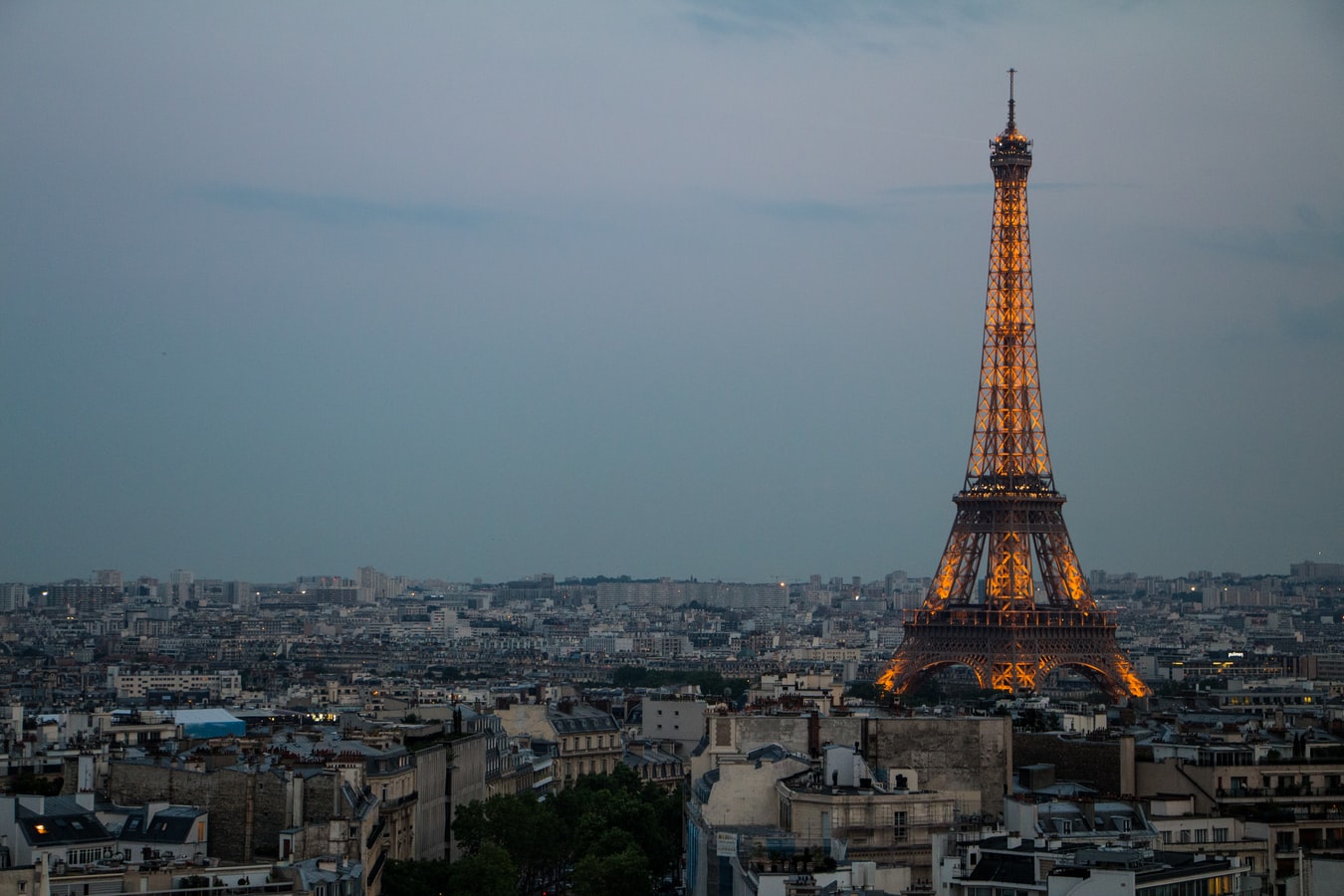 Paris (Unsplash: Rafael Kellermann Streit)
It's easy to fill up an itinerary for a memorable family vacation in Paris. At the Eiffel Tower, kids will not only love aerial views of the City of Lights but they will also love the journey to the top. Kids will also appreciate Parisian art, best viewed at the Louvre and D'Orsay. Other must-do activities include a trip to the Notre-Dame Cathedral, a walk down Champs-Elysees, a visit to Montmartre, a Seine river cruise, and a visit to royal, stately parks such as Champ de Mars and Jardin de Luxembourg. The magic of Paris is simply roaming the streets, sampling the crepes and chocolate croissants, shopping at flea markets, sitting in cafes, and people-watching.
(MORE: Journeys of a Lifetime: 10 Breathtaking US Roads to Drive with the Whole Family)
Washington D.C.
Washington D.C. is an American city that demands a visit with the kids. It has a dose of history every which way you look and, even better, most attractions are free. The Smithsonian Museums offer free educational experiences for impressionable minds – from the National Museum of Natural History to the National Air & Space Museum. You can inspire your future news anchor at the Newseum or gaze at pandas at the National Zoo. From the Lincoln Memorial to the Washington Monument to the Thomas Jefferson Memorial in the National Mall, both parents and children will have ample opportunities to share their knowledge about past U.S. Presidents and history.
Greece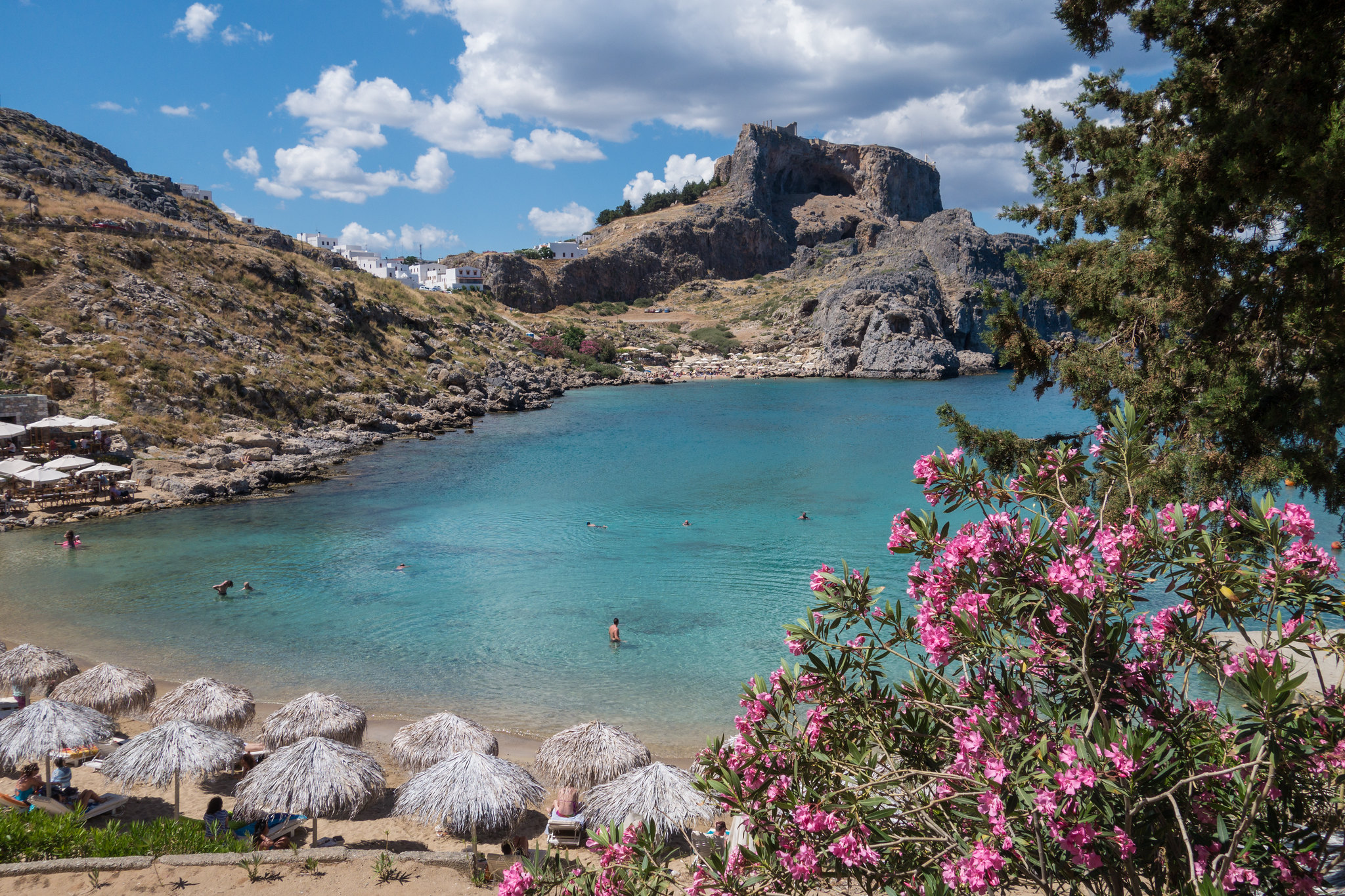 St Paul's Bay, Lindos in Greece (Flickr: Paul Simpson)
Greece has so much to offer traveling families. It's the birthplace of Western civilization, hence offering a rich history and plethora of sacred sites. Greek mythology tales will thrill your children along the way, and for older kids studying history, a Greek vacation is ideal for bringing their studies to life. It's also awe-inspiring in its beauty, with its Mediterranean coastline. Whether you choose to island hop or stay in one place, you'll have sandy beaches with crystal-clear waters ripe for snorkeling, rocky coves, ruins, olive groves, nature reserves, delicious cuisine, water parks, beaches and swimming pools. Its capital has plenty to keep children busy – from the Acropolis and beyond, where kids can retrace ancient history.
Holly Rosen Fink of The Culture Mom contributed this to MiniTime. She is the founder of Pivoting Media who blogs about her love of culture and travel.