Abe slept, lived, loved and laughed here.
By Dave Parfitt
With Hollywood buzzing about Spielberg's tremendous biopic of 'Lincoln' (do go see it, and bring the kids), the Oscars are a terrific kick-off for a bonanza year for Abe-philes. With 2013 marking the 150th anniversaries of the Emancipation Proclamation, Battle of Gettysburg, and Gettysburg Address, this is the perfect year to celebrate our 16th President by visiting the places that shaped him.
Want your kids to know Lincoln better? These 10 places let you walk in Honest Abe's footsteps.
Hodgenville, Kentucky: Farmland, log cabins, and split-rail fences at the Abraham Lincoln Birthplace National Historical Park in Central Kentucky evoke the humble beginnings of Lincoln, whose earliest memories were of the one-room log cabin on the Knob Creek Farm. You can explore the fields and trails where Lincoln played and did chores as a boy until age 8, and learn how Lincoln earned the nickname "Kentucky Rail Splitter." Don't miss: Kids can earn a free Junior Ranger badge for completing an activity booklet full of Lincoln-related facts and trivia.
Lincoln City, Indiana: "Here I grew up," said Lincoln about the family homestead in Southern Indiana where he spent his teen and young adult years. At the Lincoln Boyhood National Memorial, you can explore the Lincoln Living Historical Farm, a working pioneer homestead with a log cabin, outbuildings, livestock and field crops. Rangers dressed in 1820s-era clothing demonstrate activities typical during Lincoln's boyhood. The noted landscape architect Frederick Law Olmstead designed the lovely, tree-lined walkway to the grave of Abe's mother, Nancy. Don't miss: Kids can earn a free Junior Ranger badge for watching a 15-minute video on Abe's life in Indiana and completing an activities booklet.
Springfield, Illinois: "Springfield is my home, and there, more than elsewhere, are my lifelong friends," said Lincoln in 1863. Fittingly, it is here that he was laid to rest. A beautiful monument marks Lincoln's tomb, which is also the final resting place of his wife, Mary Todd Lincoln, and three of his four sons. At the Lincoln Home National Historic Site, you can tour the home where Lincoln lived for 17 years and stroll around the preserved four-block Lincoln-era neighborhood. Don't miss: The Abraham Lincoln Presidential Library and Museum contains the Gettysburg Address and many of Lincoln's handwritten papers, his trademark stovepipe hat, and bloodstained gloves and handkerchief from the night of his death. In the museum's "Mrs. Lincoln's Attic" children's area, kids of all ages can don Lincoln's suit, Mary's dress, or a Civil War soldier's uniform; play with the Lincoln family doll house; or practice the alphabet with slate and chalk.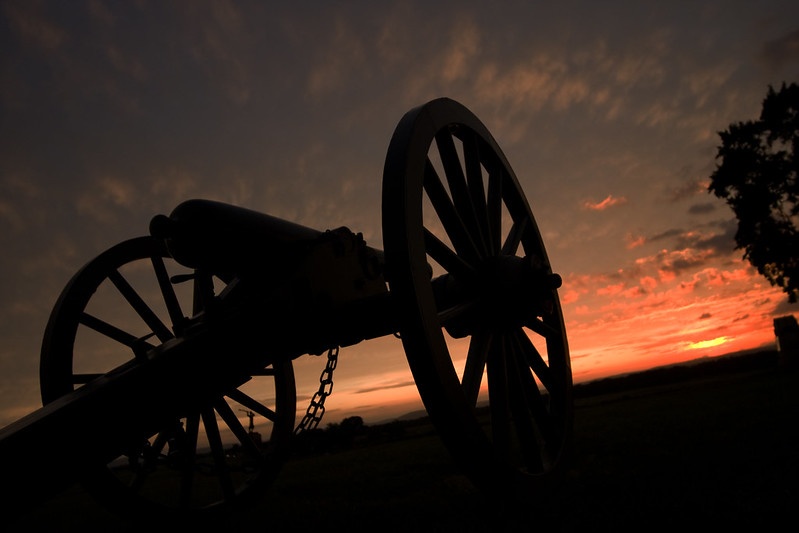 Gettysburg, Pennsylvania: The turning point of the Civil War came to define us as a nation. Four months after a three-day battle left 8,000 soldiers dead and another 27,000 wounded, Lincoln delivered "a few appropriate remarks" at what is now Gettysburg National Military Park. In the visitor center, orient yourself with films and spend time admiring the massive Cyclorama painting—an oil depiction of Pickett's charge battle that's as long as a football field and four stories high. The park includes David Wills House, where Lincoln finished the Gettysburg Address, and Soldiers' National Cemetery. There are many options for touring the park, from historian-guided tours on foot or horseback to self-guided tours on foot, by car or bike. Don't miss: Kids can earn a free Junior Ranger badge for completing tasks in an activities booklet. In the summer, kids ages 7 to 12 can "enlist" in a Civil War army for an hour and find out what a soldier's life was like.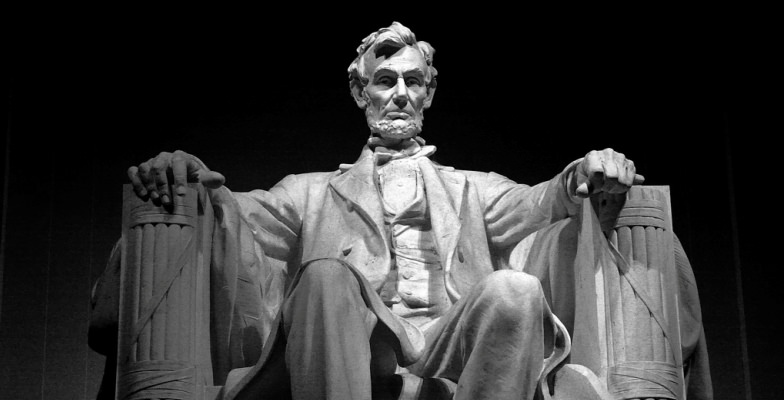 Flickr: chadh
Washington, DC: Along with the Lincoln Memorial and White House, you can visit Lincoln's Cottage, where the first family lived on the expansive grounds of the Soldier's Home for over a year. (Lincoln commuted to the White House, three miles away.) The President worked on the Emancipation Proclamation here, and the house displays an original, signed copy of the document.
One of the most powerful places in our nation's capital is Ford's Theater, site of Lincoln's assassination. You can view John Wilkes Booth's gun, the bunting that decorated the Presidential box, and clothing Lincoln wore on that fateful evening. Don't miss: For a special experience, take in a show and be sure to point out the Presidential box to your kids.
Dave Parfitt of AdventuresbyDaddy.com contributed this to www.MiniTime.com.