Crowd-sourced wisdom from our readers
By the MiniTime Community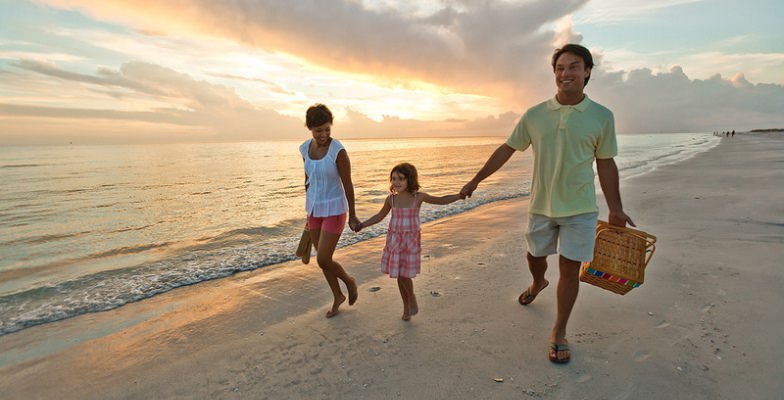 Stress-free family beach getaway (Flickr: Visit St. Pete/Clearwater)
Where do lifeguards look first when a child is lost on the beach? What everyday product makes sand fall away from skin? How can you take the pain out of a jellyfish sting? Our readers offer their best tips for a stress-free beach getaway:
I was a lifeguard for many years in Vero Beach, Florida. Whenever a young child got separated from his or her family on the beach, we always looked downwind. Why? Because nine times out of ten a little kid will follow the path of least resistance and walk with the wind. So if your preschooler goes missing on the beach, try following the wind. –Becca from Jacksonville, FL
I always bring baby powder if we are going on a beach vacation. I keep it in my beach bag. Sprinkle it on your skin and any clinging sand will fall right off. –Krista from Morris Plains, NJ
Having worked for years at the front desk of a hotel, I know that every hotel has a few rooms that are better than others—perhaps slightly more spacious, or with a nicer view. Making an effort to be nice to the front desk staff when you arrive can go a long way in getting a better room. I always say, "This is a very special trip for us." We usually end up with a wonderful room, and sometimes even an upgrade! –Cecilia from Santa Barbara, CA
(MORE: Browse real parents' trip itineraries and create your own.)
We love collecting seashells but we have taught our kids not to collect "live" shells such as starfish, sand dollars and sea urchins. In some top shelling destinations (such as Sandestin, Florida) taking a live shell can land you a very hefty fine. –Cheryl from Oakhurst, GA
There's nothing my family loves more than a beach vacation but they can be pricey. In the past few years, I've discovered that we can easily save over $1,000 on our one-week summer getaway simply by heading to a lake rather than an ocean resort. Many resorts on large lakes have gorgeous, sandy beaches and nearly all the water sports you find at the ocean. –Charlene from Charlotte, NC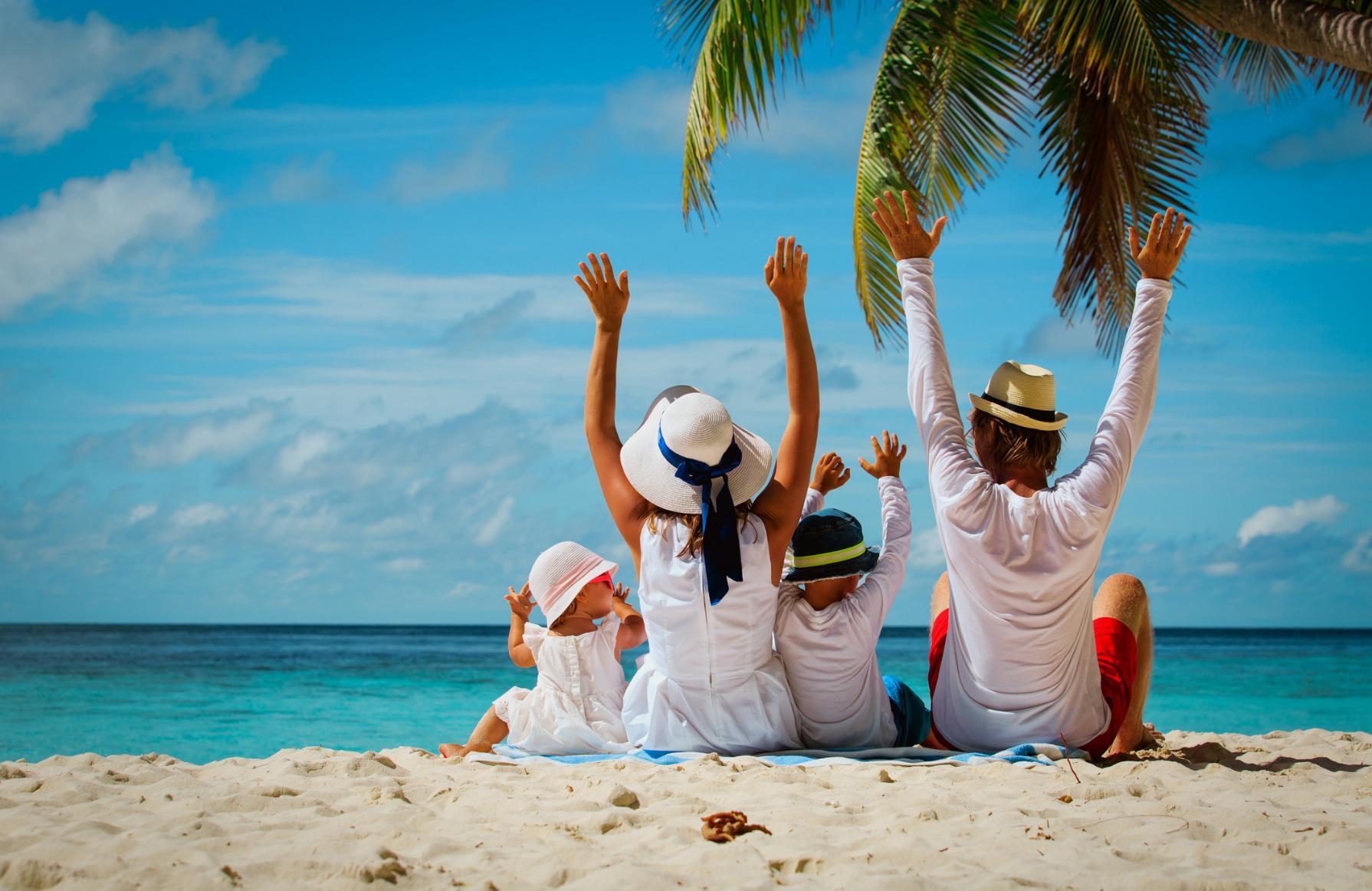 Plan smart for a better family vacation. (istockphoto.com)
Pack a small spray bottle filled with vinegar in your beach bag. If anyone gets stung by a jellyfish, vinegar takes the sting out. –Nicolette from Tampa Bay, FL
Whenever we go away to a popular beach town, I tell my kids to keep their eyes open for coupon booklets in our hotel lobby and at the entrances to restaurants and attractions. We always find discounts for meals and sightseeing, and it ends up adding up to quite a lot of savings. –Marie from Manhattan Beach, CA
(MORE: Read parents' recommendations for visiting Cape Cod.)
Beach hotels will often charge an arm and a leg to rent fun items like boogie boards and inner tubes for just a few hours. Instead, when we get to our destination we stop at a dollar store and buy our own beach toys and then use them as much as we want for much less. On our last day, we pay it forward by giving our toys to another family." –Kerri from Bend, OR
When we go to the beach, we always bring a very bright yellow umbrella and set up our towels and gear near a large landmark like a lifeguard station or jetty. It makes it easy for our kids to find their way back to us if they lose track of where they are on the beach, or if they are playing in the water and drift a bit. –Melodie from Fairfax, VA
We brought my daughter to Hawaii when she was about 14 months old, and wanted to let her play in the water but also keep her safe. Our solution was to buy a small inflatable baby pool, which we set up next to our beach chairs. We filled the pool with a few inches of water, gave her a shovel and bucket, and let her have fun. She stayed cool and we could keep an eye on her while she played. –Jeremy from Walla Walla, WA
Click to rate this post!
[Total:

0

Average:

0

]