Family road trip
By Jody Halsted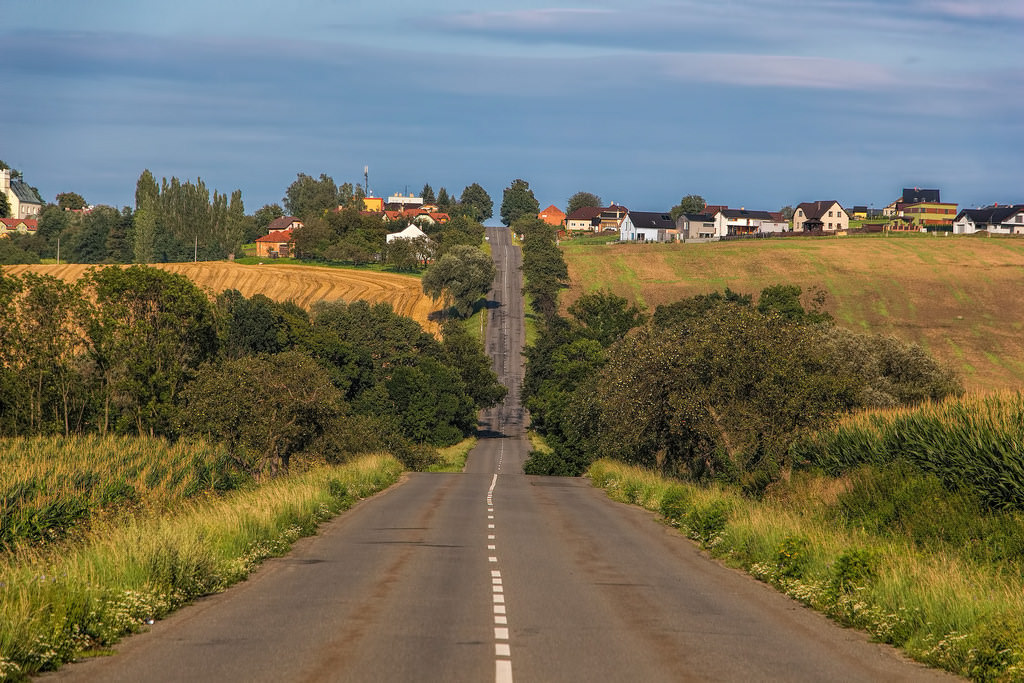 Road tripping with the kids? These valuable tips can help you have a stress-free trip. (Flickr: Jan Fidler)
The family road trip. For many it's a means to an end, a necessary evil you must endure for the reward of a great family vacation.
But it doesn't have to be that way. With over a decade of road trip experience, I've learned a few things—from keeping a change of clothes within easy access when traveling with an infant to how to settle the "she's looking out my window!" bickering that comes from too many hours of confinement.
The most important thing I've learned, though, is that travel activities and snacks are only helpful if they are easy to reach. Invest in seat-back organizers or handy 'go bags' so the kids can help themselves to boredom busters and mom-approved munchies.
To compile the very best family road trip tips, I asked some of the most respected family travel bloggers to share their sanity saving tips for a successful road trip with kids.
(MORE: Mardi Gras for Families Beyond New Orleans)
Younger Kid Tips
Keryn Means of Walking on Travels took her family on a cross-country road trip when they moved from Washington State to Washington DC. She warns against relying on technology for most of your journey, recommending use of a timer so the kids know how much time they have on their devices. Bring activities like dot-to-dot, puzzle books, comic books, and magnet games to play in the car when the tech is put away. Everyone will be a lot more willing to get out of the car to explore if you minimize their screen time.
Lara Dorman of 2 Moms Travel adds, "Try to stop often no matter how quickly you want to reach your destination. Whether the stop is to go potty or collect nature souvenirs, run around with the kids before getting back in the car. For instance, play tag for 10 minutes to get some energy out. Plus, it just feels good to get some exercise."
If your trip from point A to point B is multi-day, plan something fun at your overnight stops, advises Ann Belle of Kids Travel Books. Making the drive part of your vacation can really help kids look forward to each evening, making the drive an adventure.
Older Kid Tips
Claudia Laroye, The Travelling Mom, says her number 1 tip for enjoyable road trips with older kids is to include your kids in the planning process. Get online or pick up an old-school paper map. Planning as a family creates excitement about the trip and the destinations you've chosen will be those that kids/teens actually want to see themselves.
"A good audiobook can save your road trip." says Tara Schatz of Backroad Ramblers, "the key is finding a good story with an awesome narrator." That can be easier said than done, so Tara offers a long list of audiobooks, organized by ages, on her website.
Important Parent Tip
"Make time for yourself," urges Karon Warren of This Girl Travels, and not just the thirty minutes between putting the kids to bed and when you turn in. Rise early to exercise or relax in the hotel hot tub in the evening to gain some quality quiet time and relieve stress.
The Best Packing Tip
It can be a drag, literally, to schlep in everyone's suitcase for a single night in a hotel. Kim Tate of Stuffed Suitcase recommends using one overnight bag for everyone and store it at the back of cargo area or trunk for easy access. This saves you from hauling multiple suitcases into the hotel and minimizes the possibility of leaving something behind.
(MORE: Best Kids Clubs in Mexico)
Car Tips
As you prepare for a road trip it's easy to overlook the most important factor: your car. Corrinne McDermott, founder of Have Baby Will Travel, recommends having your car serviced in the weeks leading up to your trip, with fluid levels checked and tires balanced. The day before you leave double-check the tire pressure and make sure your membership with a roadside assistance provider is up to date.
Even when your car is road trip ready you can still experience travel delays. "Prepare for the unexpected," advises Beth Henry of Cloud Surfing Kids. If you're traveling with young kids Beth recommends having a travel potty in an easily accessible spot, as well as plenty of drinks. And she never leaves home without a motion sickness remedy and emergency equipment (like extra water, flashlights, road flares, a car jack and spare tire) for peace of mind when you're on the road.
Jody Halsted of JodyHalsted.com contributed this to MiniTime.