Quick Guide to Disneyland Paris
By Rowena Carr-Allinson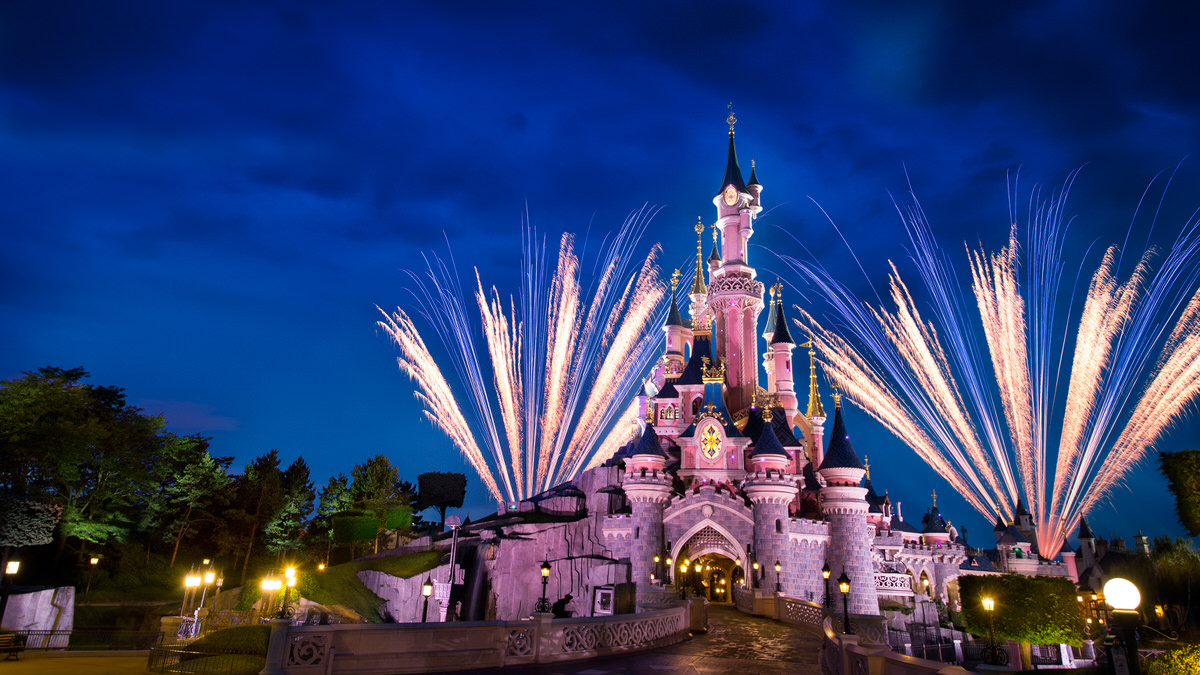 Disneyland Paris (Courtesy Disney)
The most visited family-friendly theme park in all of France and Europe, Disneyland Paris, set 20 miles outside of Paris in Marne La Vallee, spans a huge 4,800 acres and includes two parks, several hotels, a shopping, dining and entertainment complex, and a golf course, as well as entertainment spots.Disneyland Paris is best accessed by Metro (subway) or by car, though, beware, on busy days you might be parking very, very far away from the main gates!
Here's are 10 tips on how to get the most out of your visit.
Do Your Research
Whether you download the Disneyland Paris app, the maps or just spend time on the site ahead of time, make sure you already have an idea of where you are going, what you want to see and the park's layout. This will save you much time, and help make your visit more fun and more successful!
Bring Along Snacks
There's a rumour that picnics are banned on site, but bring along a few kid-friendly snacks to keep you going – it's allowed and frankly, you'll need to refuel throughout the day.
Get Something for Nothing
Show at Disneyland Paris (Courtesy Disney)
Don't miss the shows! Check their timings and get in the right viewing the spot. The kids will love the music and dancing, and seeing their favourite characters performing!
Rent a Stroller
You can rent strollers in both parks for 12 Euros daily, which is a relief because there is a lot of ground to cover, even with good little walkers who usually don't require wheels! Ask for the closest rental points at the Town Hall, or use your eagle eyes to spot the signs – though they are easy to miss amidst the Disney merchandise extravaganza. You'll need to leave a deposit, so keep that in mind and keep an eye on your chair! Rental spots include the store to the right just after Main Street Station in the Disneyland Park and near the Studio Photo, right of Studio 1 entrance in Walt Disney Park.
Bag More Time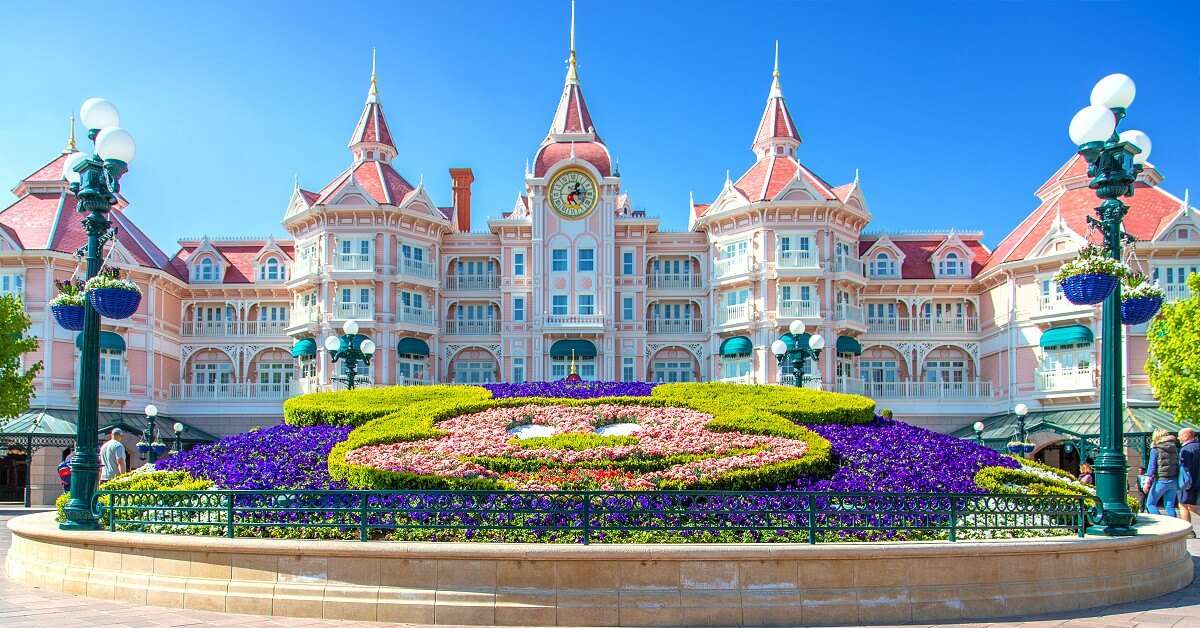 Disneyland Hotel at Disneyland Paris (Courtesy Disney)
During the summer months, time can be short in the parks due to long queues for many attractions, so why not bank two extra 'Magic Hours' before the official opening? Guests staying at family-friendly Disney hotels and partner hotels can head to the park two hours before the gates open, thereby having that 'park to yourself' experience and skipping the crowds.
(MORE: Insider Guide: Walt Disney World)
Get a Deal
Sometimes it's better value signing up for an Annual Passport if you plan on visiting several days, rather than buying daily tickets. The Passport also allows you access to those Extra Magic Hours, whether you stay on site, or not. Check the Disney site for offers, but the general rule is that if you visit more than 4 days, it's worth it!
Skip the Queue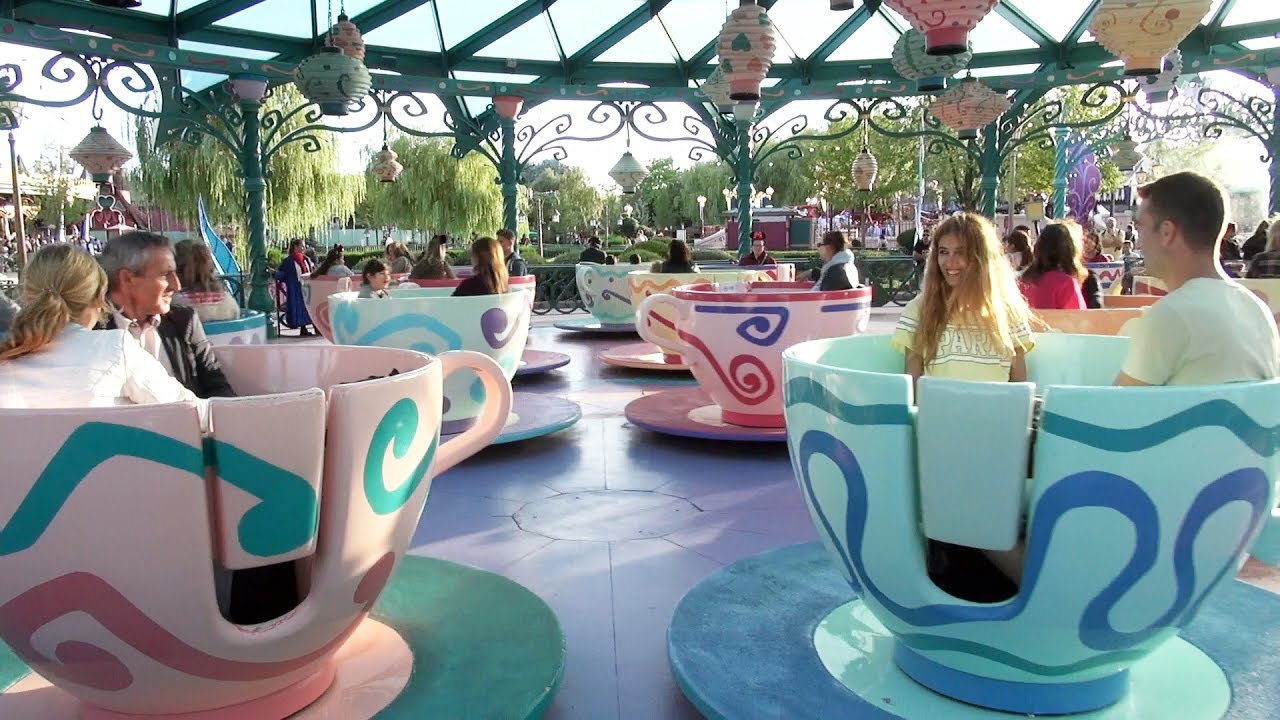 Mad Hatter's Tea Cups (Courtesy Disney)
Get your hands on a FastPass ticket, which allows you to skip the sometimes unending queues to go to the FastPass queue and smartly zip to the front of the line!
Souvenirs
Trying to save a few euros while still getting a treat or two? Avoid the last mad dash for goodies at the end of the day, when everyone is tired and a little desperate to bag a souvenir or two. Think about your budget, what you want to give the kids, and plan ahead. Buy on arrival when the stores are relatively empty and make use of the on-site shopping service that can hold onto your purchases for you so you don't have to lug the souvenirs around.
Shareholder Discounts
Shareholders in Euro Disney SCA, the group that owns Disneyland Paris, enjoy very good discounts on dining, shopping, hotels and annual passports! Just saying…
(MORE: Four Reasons to Take the Kids to Disneyland This Summer)
Skip the Crowds
Another good way to beat the crowds, aside from the Magic Hours, is to avoid school holidays in Europe (check the dlpguide.com for their schedule) and weekends. Weekdays off-season are naturally the quietest, cutting on queue times dramatically! Other good times include first thing in the morning, during parades and just before closing time.
Did you know?
There's a direct TGV rail line between the Roissy Charles De Gaulle and Disneyland. It takes just 10 minutes and can be better value than the shuttle transfer if you plan it right! Just off Central Plaza and at the entry of DiscoveryLand, you'll find a Tips Board, giving you updates on line times for the best kid-friendly attractions.
Rowena Carr-Allinson contributed this to MiniTime. Since the arrival of her son in 2011, she has taken him everywhere from Bangkok to NYC, writing family friendly articles en route.