Kid-friendly attractions in Hollywood
By Mimi Slawoff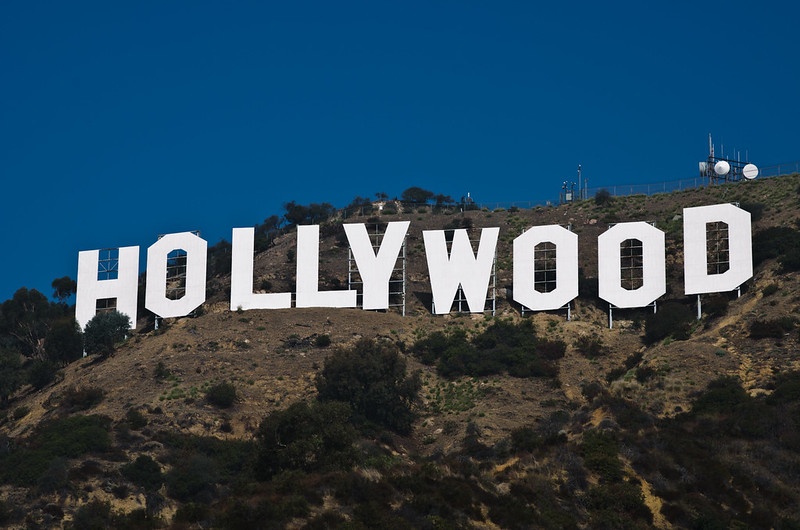 The famous Hollywood Sign (Flickr: Warren Hill)
When you look beyond crowded sidewalks and neon signs, you'll discover Hollywood's glittering history and kid-friendly venues. Plenty of G-rated Hollywood establishments roll out the red carpet to entertain kids from tots to teens.
Movie-based museums, children's theaters and kid-pleasing eateries abound. See street performers dressed as action heroes and browse through shops stuffed with trinkets, posters and T-shirts on famous Hollywood Boulevard.
Here are 15 fun places to check out with kids in Hollywood.
Hollywood & Highland Complex
Park here in the hub of the action. Shop or dine at the complex and get your parking ticket validated. Bowl at Lucky Strike Lanes, a mellow scene by day (and hot spot by night). Walk to the back of the center's main plaza for views of the Hollywood sign.
Hollywood Walk of Fame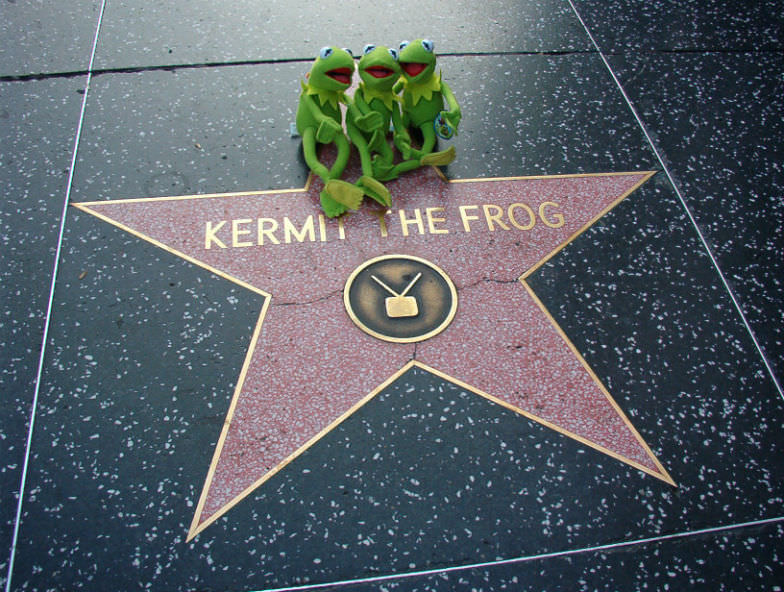 Kermit star on the Hollywood Walk of Fame (Flickr: Celeste Lindell)
Look for names you know and take photos along the Walk of Fame, consisting of 2,000-plus, five-pointed terrazzo and brass stars bearing celebrity names. The stars adorn both sides of the pavement along Hollywood Boulevard, beginning at La Brea Avenue and continuing 15 blocks down on Vine Street.
West Hollywood Library
A LEED-certified building, the library offers stunning city views from large picture windows, a cozy children's area and reading space, a children's theater and story times.
Barnsdall Art Park
Located on 11 acres, the cultural art center contains galleries and offers free family art workshops every Sunday from 10 am – 12 noon at the Junior Arts Center.
Universal Studios Hollywood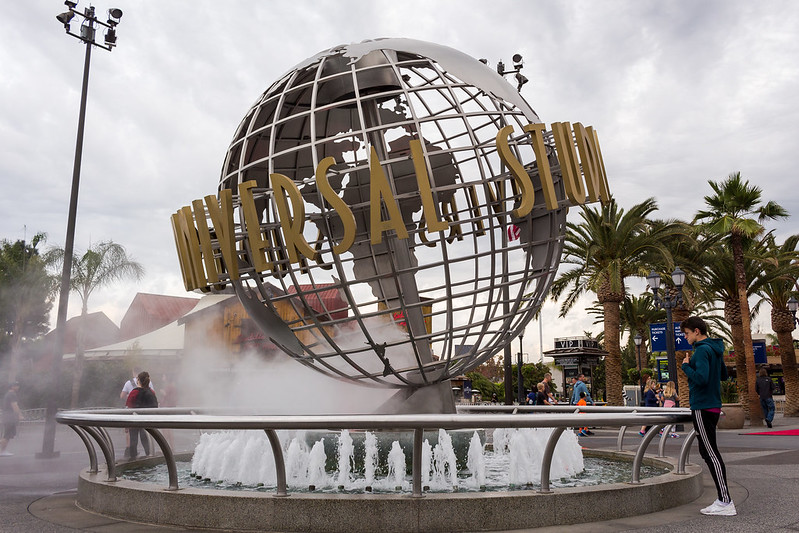 Universal Studios Hollywood (Flickr: Justin Lai)
Universal entertains families without being overwhelming. See how movies are made and enjoy a variety of attractions from rides to live shows. Don't miss The Studio Tour, a fun tram ride that visits TV and movie sets. Wind down the day at CityWalk, jam-packed with restaurants and shops.
THEATERS
Theatre West Storybook Theatre
Kids ages 3 to 9 can join in the interactive, original productions based on classic fairytales. All shows have a good moral lesson. Theatre West is the oldest continually running theatre company in Los Angeles.
Dolby Theatre
Located at the Hollywood & Highland complex, the popular entertainment venue is where the Oscars take place each year. See for yourself where celebrities primp and what Oscar statuettes look like on a guided tour. The elegant theater, decked out with a grand spiral staircase, hosts live stage shows, concerts and performances.
El Capitan Theatre
Treat your little Disney fan to lunch and a movie at this historic theater, which debuted in 1926 as Hollywood's First Home of Spoken Drama. The theater also hosts live stage shows. Drop by the adjacent Disney's Soda Fountain & Studio Store for shakes, sundaes, waffles and sandwiches. Find new and hard-to-find Disney DVD titles and Disney merchandise in the Studio Store.
TCL Chinese Theatre (formerly known as Grauman's)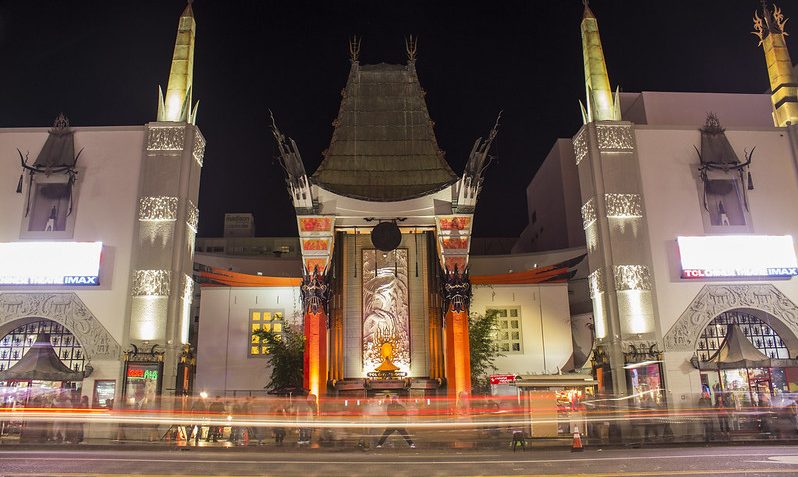 TCL Chinese Theatre (Flickr: Bernt Ove Guttormsen)
Catch a movie or take a few minutes to admire the stone-carved dragon, temple bells, pagodas and other artifacts that grace the historic theater, which opened in 1927. Look for the Harry Potter stars' cement hand, foot and wand prints among the many others in the forecourt.
Pantages Theatre
Dress up for a matinee or evening performance at this iconic venue, among the largest and grandest of the movie palaces from Hollywood's Golden Age. It's a fun place to see blockbuster live Broadway entertainment.
MUSEUMS
Madame Tussauds Hollywood
Here's your chance to stroll down a red carpet and come face-to-face with celebs — albeit lifelike wax figures — such as Johnny Depp, Justin Timberlake, Cameron Diaz and even Alvin & the Chipmunks at. Special effects and audio recordings help bring scenes with figures to life throughout the museum's 18 themed zones. On the Western stage, you'll smell gun powder and hear horses neighing. Find Spiderman in the Action Heroes area, and sing karaoke in the American Idol zone.
The Hollywood Museum
Take a self-guided tour through exhibits displaying collections of costumes, props, photographs and other memorabilia from music acts, TV Shows and films, such as High School Musical 3 and Indiana Jones.
Ripley's Believe it or Not
Step inside this bizarre museum if you like seeing weird things like a shrunken head, a two-headed calf and a quarter million dollar Marilyn Monroe statue created from $264,000 in worn-out dollar bills (allegedly tossed out by the government). Two floors and 11 galleries contain an assortment of exhibits and odd artifacts.
(MORE: Find great deals on kid-friendly hotels for your stay in Los Angeles.)
KID-FRIENDLY EATERIES
Pink's Hot Dogs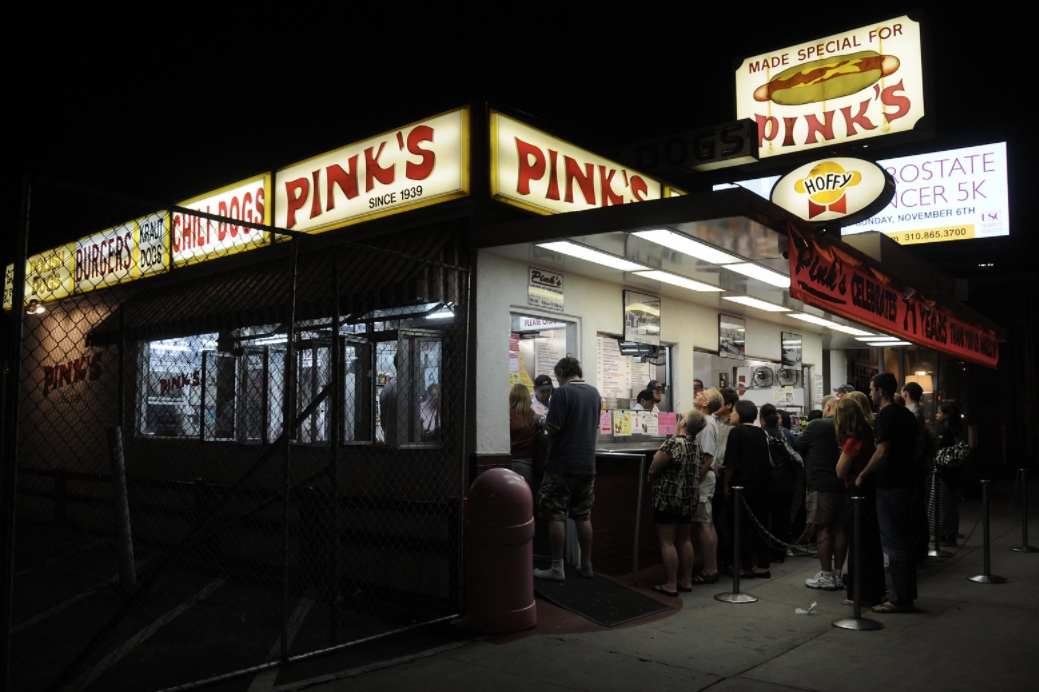 Pink's Hotdogs (Flickr: monika)
A Los Angeles landmark, Pink's has been serving hot dogs since 1939. There's usually a long line for these hot dogs and various toppings stuffed in soft steamed rolls.
Carney's
Housed inside a cool 1920s Amtrak passenger car on Sunset Boulevard, the casual eatery serves yummy hot dogs, hamburgers and sandwiches.
Mimi Slawoff, a Los Angeles-based journalist, contributed this to MiniTime.