Five airlines that offer great programs for kids flying solo
By Katie DeTar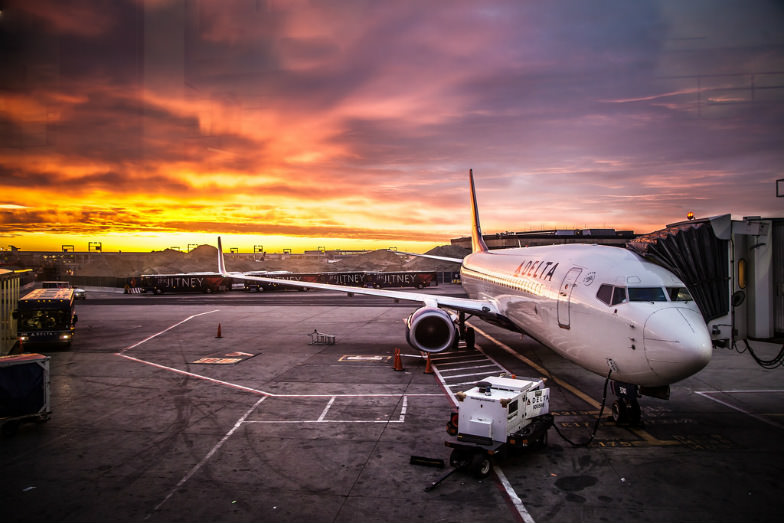 Delta offers a great unaccompanied minor program for kids flying solo. (Flickr: Andrés Nieto Porras)
The thought of sending your child alone on an airplane can cause anxiety and fear. Busy airports and baggage claims can be daunting to anyone, especially a child traveling alone. But with the help of airlines' unaccompanied minor (UM) programs, a child's visit to a grandparent or summer camp can be a comfortable and easy process.
The UM programs offer services, for an additional fee, to address your travel concerns as a parent. Airline staff will chaperone your child through the airport, assist with boarding and baggage, and in some cases offer in-flight entertainment and meals.
Most airlines require the use of an unaccompanied minor program for children ranging in age from five to 15 traveling alone on domestic flights. Fees and level of service vary by airline.
Pre-Flight Preparations: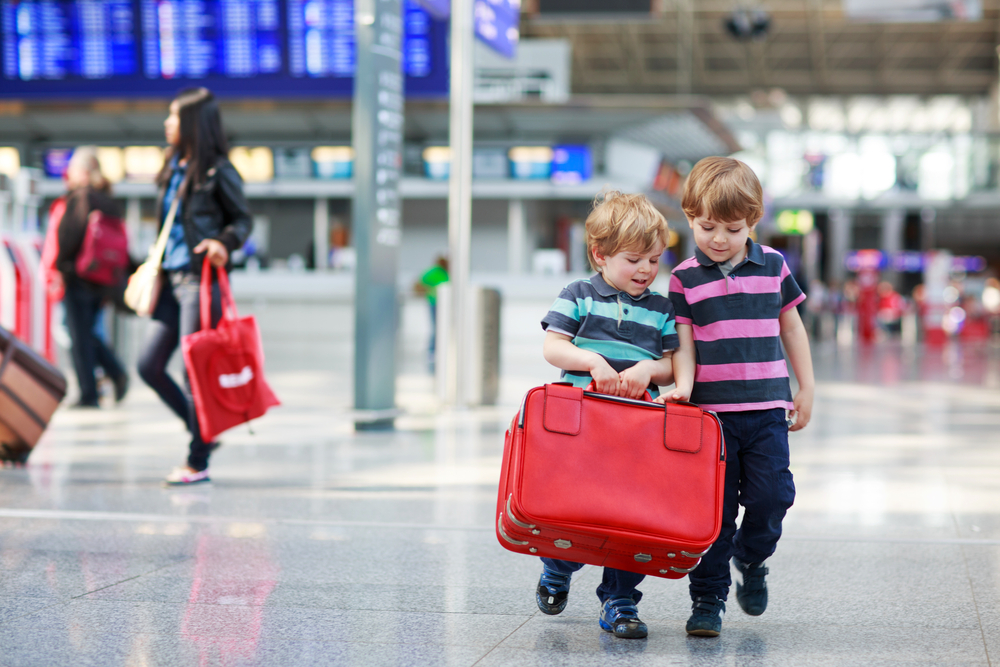 Kids at the airport. (Photo: TravelManagers Australia)
To assure a smooth and safe journey for your child, be sure they have all travel plans and contact information, a brief medical history, some cash and emergency contact phone numbers on their person. Teach your child the travel route, and talk with them about what to expect during the flight. You may even consider visiting the airport in advance to learn about air travel.
Plan to arrive early to complete any necessary paperwork, and remain at the airport until the flight is in the air. In most cases, you will get a pass to accompany your child through security and to the gate directly. Just be sure to bring proper identification.
Pack a small bag to keep your child occupied during flight. Favorite snacks, portable games and puzzles will go a long way towards his or her in-flight comfort. And don't forget their favorite stuffed animal.
If your child is familiar with airplanes and is comfortable with new experiences, then they are probably ready for air travel. And while it's never easy to send your child alone on a flight, these five airlines' UM programs can assure safe and happy travels for kids flying solo.
Delta Air Lines
Delta's Unaccompanied Minor Program is required for all children 5-14 years of age, and is optional for kids ages 15-17. Kids ages 5-7 may travel on nonstop flights only, while ages 8 and older are allowed to make a connection. The fee for the UM service is $100 each way, with only one fee charged for up to 4 children traveling together.
Additionally, Delta offers their "Sky Zone" at Atlanta, Cincinnati, Detroit, New York's JFK, Los Angeles, Memphis, Minneapolis and Salt Lake City airports. This is a secure area where children traveling solo enjoy complimentary amenities like phone use, books, games and TV.
Alaska Air
Alaska Air's UM service is a deal, at only $25 each way on direct flights, and $50 each way for children aboard connecting flights. Children ages 5-7 must travel on direct flights only, while kids ages 8 and older can make connections, but cannot be booked on a flight with a layover of more than 2 hours. Children ages 13 and older can travel as adults, with the UM service optional to age 17.
For entertainment, children with their own WiFi-equipped devices can stream a variety of free programming direct to device through the new "Alaska Beyond Entertainment" service. Flight attendants also stock a variety of activity books and crayons. At snack time, the "kids choice picnic pack" is offered complimentary to UMs and includes favorites like applesauce and fruit snacks.
Virgin America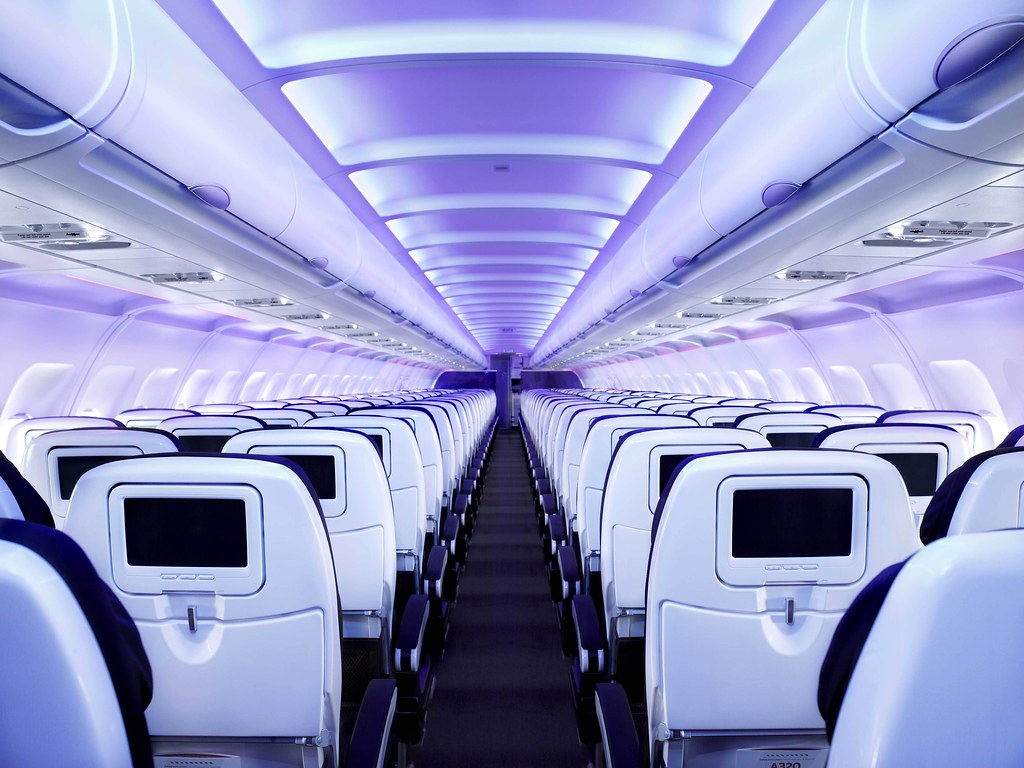 Inside one of Virgin America's aircrafts (Flickr: Binder.donedat)
Like its counterpart abroad, Virgin America seeks to bring some comforts of foreign airlines to the states. Flyers note their comfortable leather seats, touchscreens on every seatback in all cabins, and WiFi available on all flights.
Fees for Virgin America's UM service vary from $75 to $125, depending on flight distance. Kids ages 5-14 are required to use the service, and can travel on nonstop flights only. Young adults ages 15 to 17 have the option of purchasing the UM service.
Included in the UM fee, kids receive a snack on short haul flights, and on longer flights, a kid-friendly meal like peanut butter and jelly and movie is included. Other complimentary entertainment options include kids television shows from Disney, MP3s and videogames.
United Airlines
United allows children ages 5-11 to travel on nonstop flights only, accompanied by the UM service at a fee of $150 each way. Children age 12 and older have the flexibility of traveling as an adult on any flight, or with the optional use of the UM program on a nonstop flight.
United includes a free food item for children in the UM program aboard flights with food service for purchase.
(MORE: Find more kid-friendly travel tips, ideas and easy hacks.)
Southwest Airlines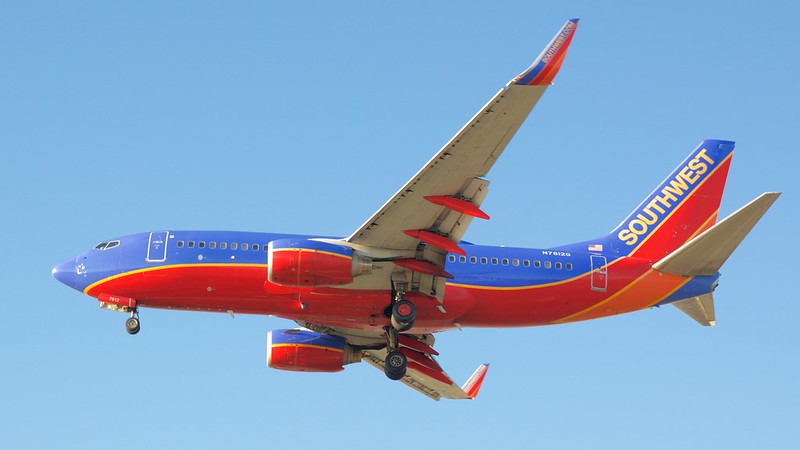 Southwest aircraft (Flickr: Bill Abbott)
Like Alaska Air, Southwest's UM program also is a comparative bargain at $50 each way. The fee is required for kids ages 5-11 traveling alone, and is optional for ages 12 and older. Only nonstop flights are allowed, but a child 12 years and older can escort a minor age 5-11 on any flight.
You'll also save money with Southwest's baggage policy: up to two checked bags are still free, unlike most domestic airlines charging $25 per bag. Also included is up to 13 channels of TV on some flights.
Katie DeTar of KatieDeTar.com contributed this to MiniTime. She is a travel writer and a television host.