Great Wolf Lodge SoCal with kids
By Michelle Rae Uy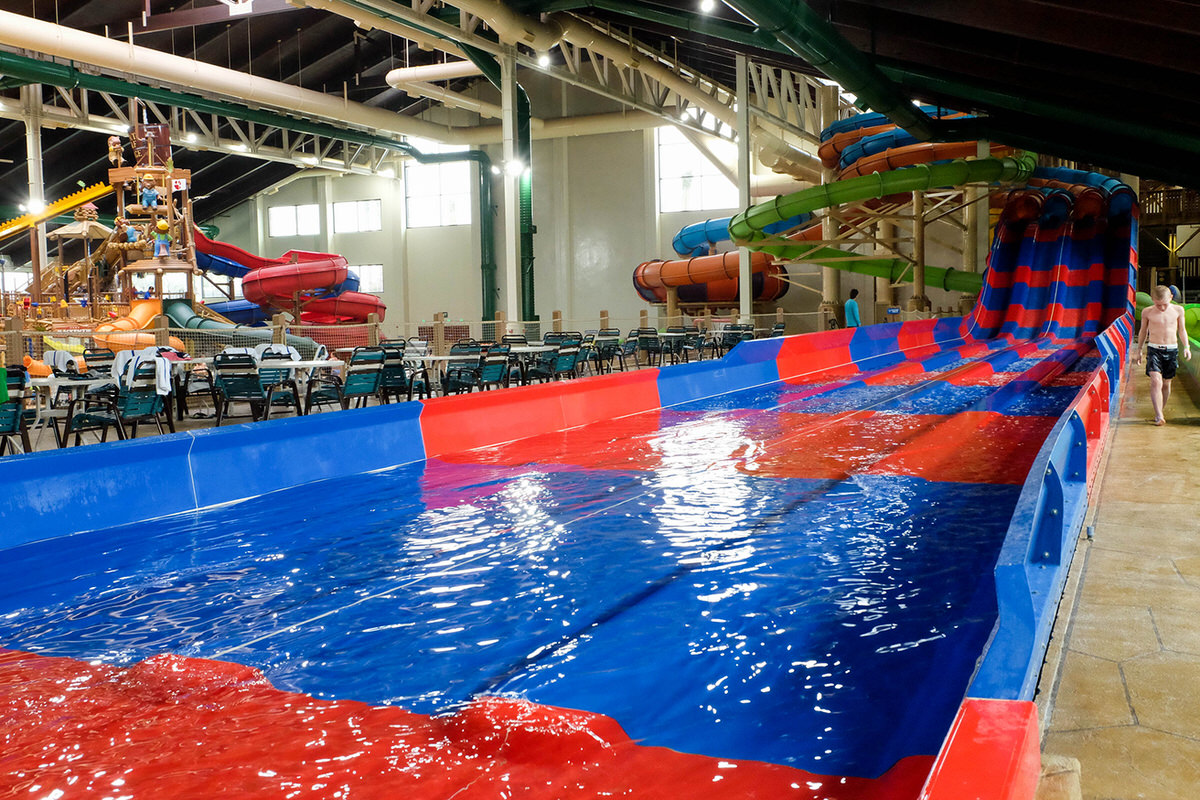 Great Wolf Lodge SoCal's indoor waterpark. (Photo: Michelle Rae Uy)
An indoor park in sunny California? The idea may sound a little bizarre, but don't discount Great Wolf Lodge SoCal before you've had the chance to experience it. Because of its theme park nature and family oriented attitude, the famous indoor water park and hotel brand actually fits perfectly with California's kid-friendly offerings.
Here are 15 reasons why the 13th Great Wolf Lodge property and the Golden State's first indoor water park is fast becoming California's new family favorite destination.
(MORE: 7 California Hotels that Woo Parents and Kids)
1) The water slides are exciting but kid-friendly. There are several water slides at the resort's indoor waterpark to cater to all excitement levels and ages. This means that even if the Howlin' Tornado, Wolf Tail and Coyote Canyon slides – all big hits with older kids and teens – are too thrilling for the little ones, they can partake in the fun on smaller and less intense ones. Not sure which water slides are appropriate for your kids? Not too worry. Pack members stationed at the entrance will measure all kids under 54 inches and give them color coded bracelets so you know which rides are appropriate for them.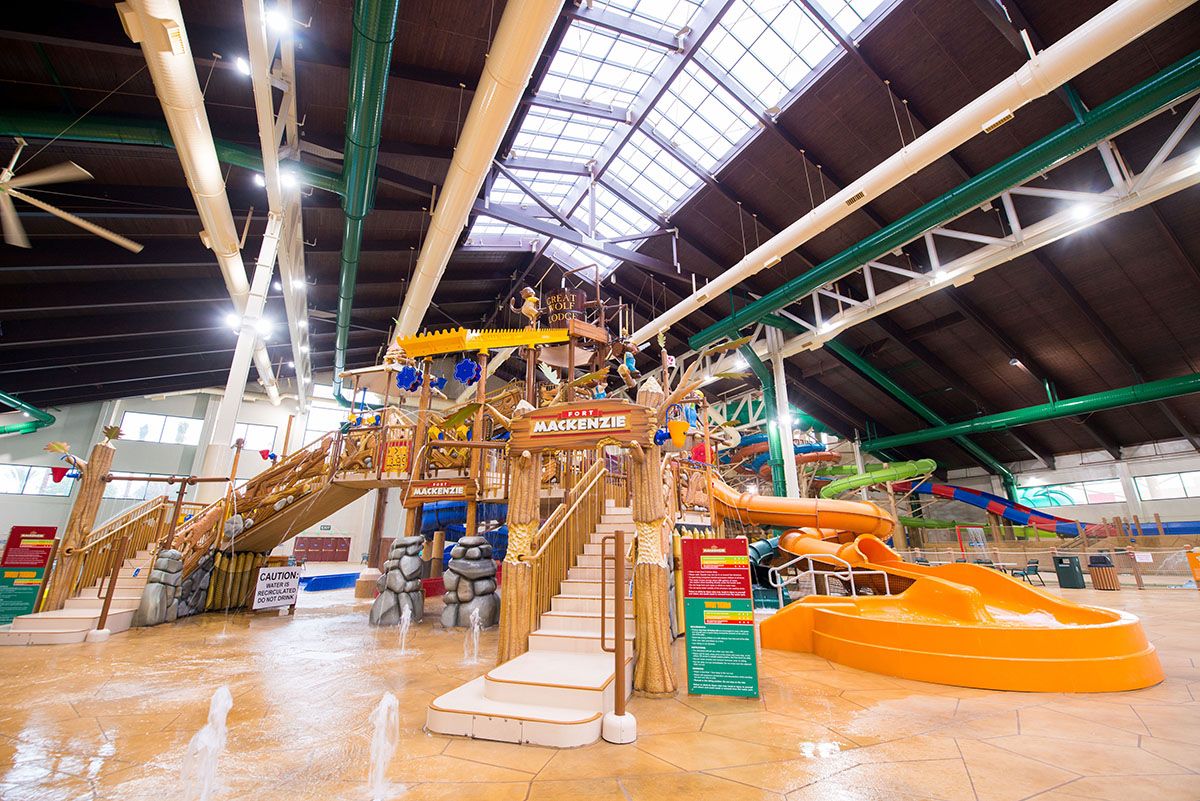 The resort's water fort, Fort Mackenzie, is perfect for younger kids. (Photo:Great Wolf Lodge)
2) There are plenty of fun activities for the little ones. Sometimes, it's the little ones – with their boundless energy and bottomless appetite for fun – that are the hardest to please. It's a good thing Great Wolf Lodge SoCal offers a treasure trove of kid-friendly activities that cater to the youngest members of the family. The resort has thought of every activity to keep them entertained all day long, so you won't have to. There are kids' yoga, kiddie bingo, dancing and Story Time, as well as splash pads, zero entry pools, a lazy river and even a water fort!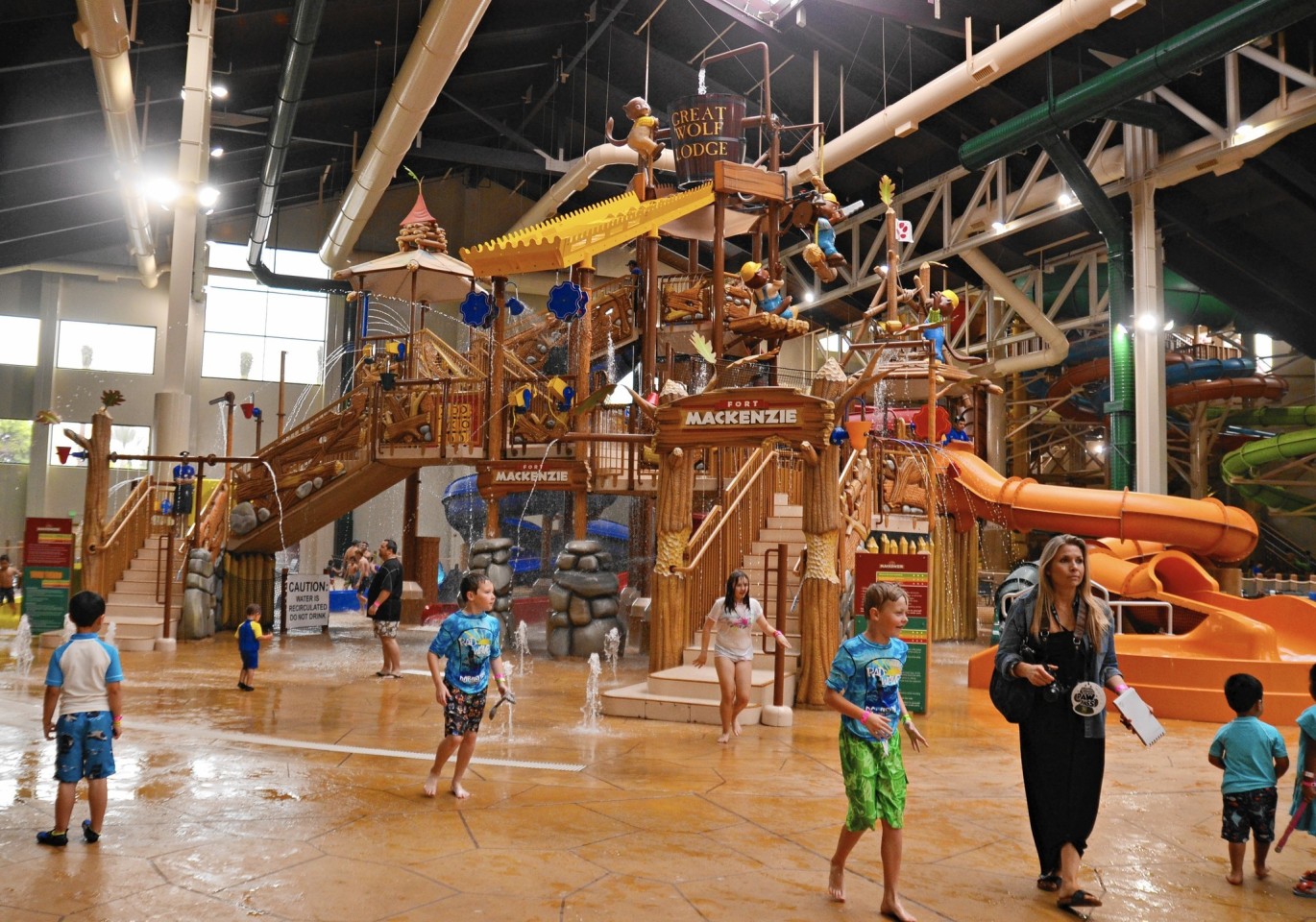 Pint-sized bowling is great for kids, but it's also fun for adults. (Photo: Daily Pilot)
3) There are several family bonding activities onsite as well. At Great Wolf Lodge, it's all about the family. It's one of the few resorts that really encourage families to re-bond and spend as much time together as possible. So it comes as no surprise that many of its activities are designed to promote exactly that. Whether it's mini golfing under black light (Howl at the Moon Glow Golf), bowling in pint-sized lanes (Ten Paw Alley), shooting monsters in a 6D theater (Howlywood XD), and/or going on an interactive wand quest to save a magical land (MagiQuest), families have plenty of options to do fun stuff together.
4) Their onsite adventure quests will keep the kids distracted for hours! There are two mission-based games onsite – the adorable Clubhouse Crew and MagiQuest. In the Clubhouse Crew, kids (and adults) get to pick and create their own Great Wolf Kids plush toy and then go on a quest to discover the Clubhouse troublemaker. In the longer and much more complicated MagiQuest, guests go on a magical quest of their choosing (there are three in this property) with the help of their MagiQuest wand. The easiest of these three games/quest can last about seven hours – it's literally the best way to keep the kids occupied and having fun without having to leave the resort.
5) No sun damage. People come to California for the year round sunshine, but during the hottest months that sun can become overbearing and unhealthy. And spending hours at a theme park outdoors may not be the best way for the kids to spend their vacation. At the resort's indoor water park, they can have fun for hours on end without you worrying about what the sun's doing to their sensitive skin.
6) No long lines. One of the worst things about visiting a theme park is having to wait in line for hours. You can spend all day at Disneyland or Universal Studios, and only go on three of the popular rides because of the long lines. The best thing about Great Wolf Lodge is that its waterpark is exclusive only to hotel guests, which helps control the amount of foot traffic and minimize the lines. This, in turn, lets you enjoy all the attractions without having to worry about whether or not you have enough time.
7) Two days of fun for one night's stay. Not only do you not have to wait in long lines to enjoy all the water park's attractions, you also get two days of fun for a one-night stay. You can already enjoy the water park before your room is even ready on your check-in date, and stay there through closing the next day even after you've already checked out. That means you get more bang for your buck.
8) The themed rooms are interactive. Bunk beds, fun murals and special animations await at the resort's themed suites, so the fun can last until bedtime. The Wolf Den and the KidCabin suites boasts cozy dens, complete with a flat screen TV, which gives the kids their own space.
9) The FlowRider is FREE! Surf simulator FlowRider is increasingly becoming a popular vacation activity for kids and adults alike, which is why more and more resorts are investing in it. However, many resorts are offering this activity at an additional (not the cheapest) cost. The Great Wolf Lodge's FlowRider is completely free and included in your hotel stay, which means you and your kids can enjoy it as often as you want during your stay without worry about accumulating costs.
10) The arcade is 24 hours. The water park closes at 9pm (10pm on Fridays and Saturdays), as do most of the resort's non-water park attractions. The arcade, however, is 24 hours. It's perfect for your tweens and teens, even big kids, who have late bedtimes; and helpful for moms and dads who want to get an early night.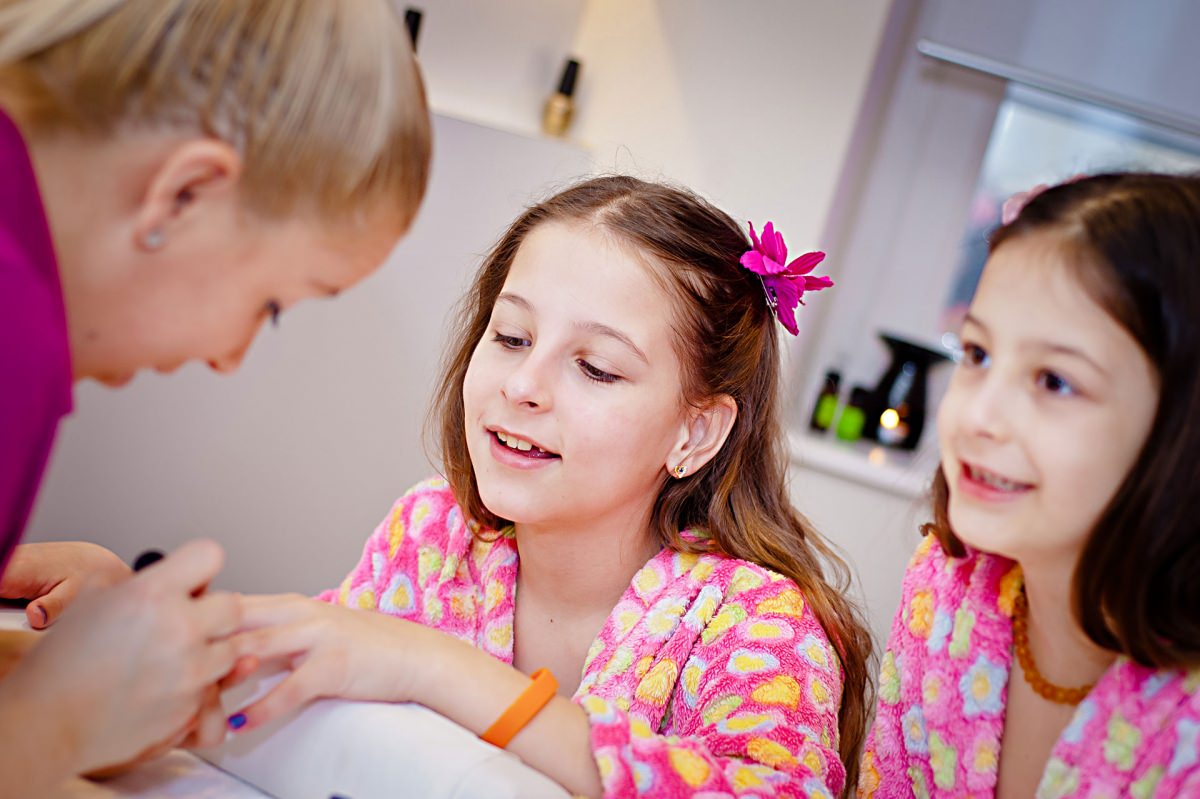 The girls will love having a spa day at Scooops Kids Spa. (Photo: Bobo wellness for kids)
11) The kids' spa is simply adorable. Festooned with pink… well, everything, Scooops Kids Spa is every little girl's dream. There are cupcake-themed mani/pedi stations, bright pink robes, fluffy plush toys, fuzzy tiaras, pastel and sweet-smelling soaps and bath bombs, and more. Mommy and Me mani/pedi treatments are available for a girls only spa day, but the boys can get foot massages too.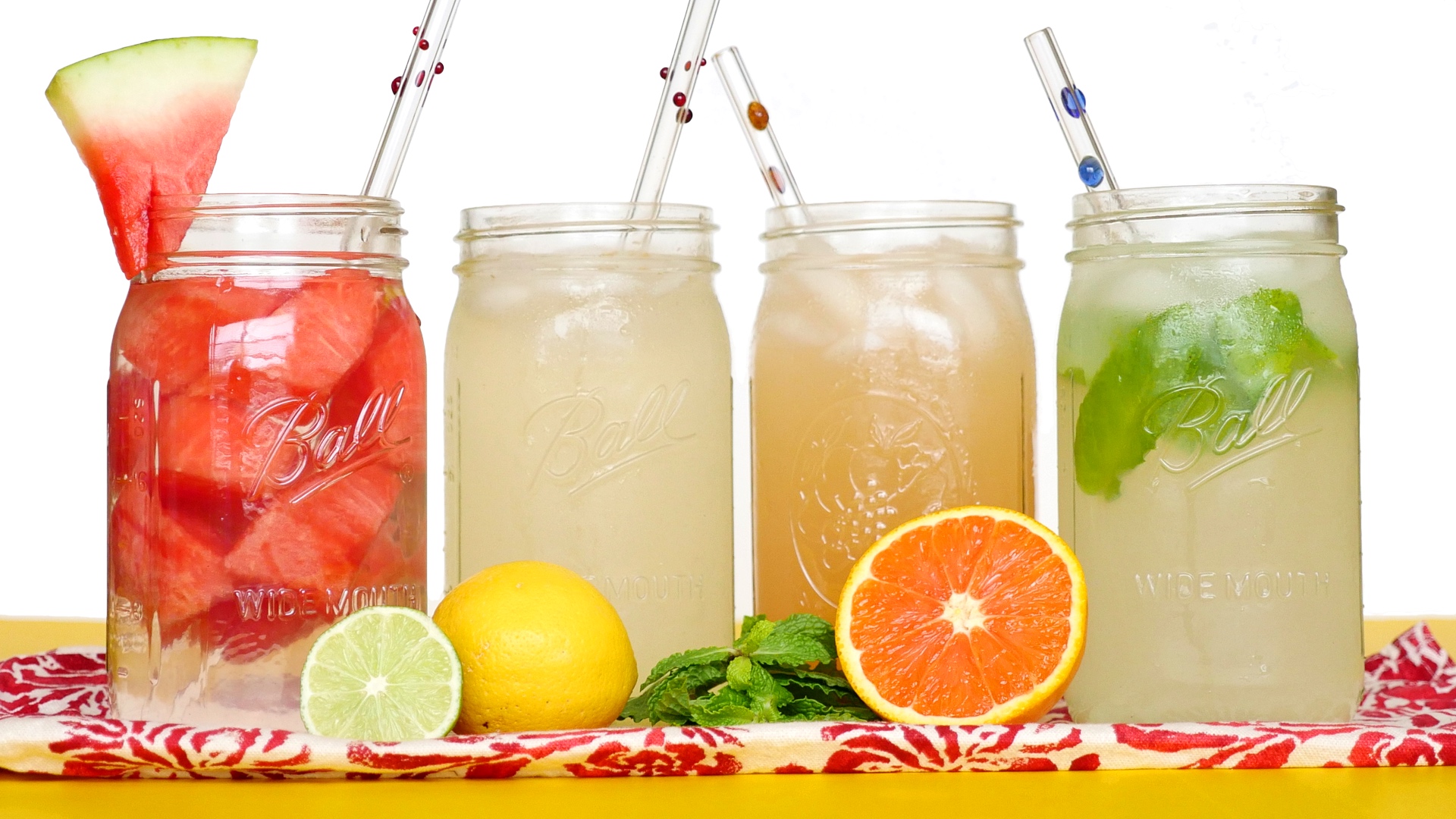 These mocktails at Great Wolf Lodge SoCal are delicious and kid-friendly. (Photo: Genevieve Howland)
12) You don't have to put up with theme park food. Unlike with many theme parks that only offer crappy fast food, Great Wolf Lodge boasts culinary delights, especially at the onsite Lodge Wood Fired Grill. The park also works with top-notch suppliers as well as local markets to make sure that their food ingredients are fresh and top quality. There are also seven restaurants onsite, so you and your picky eaters have plenty of options to choose from.
(MORE: The Perfect Vacation in Carlsbad, California with Kids)
13) There's an outdoor pool, too. Missing the sun? You don't have to go very far to get some sunning in during your vacation. The resort also has an outdoor pool that's super kid-friendly with its zero-depth entry and a four-foot deep end. Raccoon Lagoon is perfect for soaking up some California sun while still staying cool. And it features fountains, water basketball, water slides and geysers.
14) It's near Disneyland. If you're staying for four or more days, the kids may start running out of new things to do. Thankfully, Disneyland California is literally only 15 minutes away. The original Disney park draws millions of visitors a year, and is one of Southern California's must visit family attractions. So go ahead, purchase one-day park tickets, take a break from the resort and discover what the Happiest Place on Earth has to offer.
15) You never have to leave the resort. Some families, however, are simply content with staying onsite for the duration of their trip. And that's totally ok. You work and study hard the rest of the year, you deserve a few days of being lazy. Since the resort has a myriad of kid-friendly activities, you can stay at the resort the whole time and not worry about the kids getting bored.
Michelle Rae Uy contributed this to MiniTime. She is a travel writer based in Los Angeles and MiniTime's Head of Content, who spends her free time on adventures and film photography.