Carlsbad with kids
By Michelle Rae Uy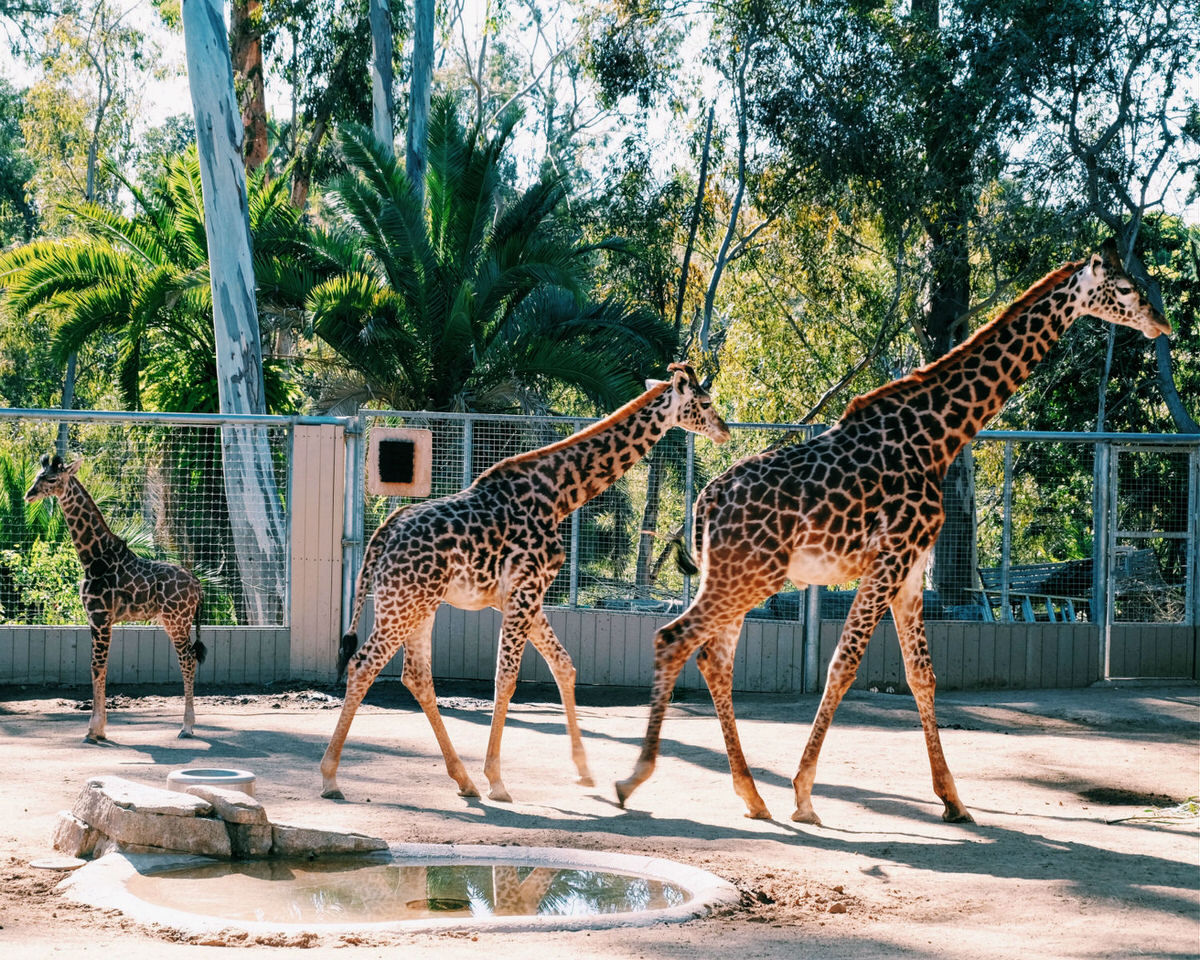 San Diego Zoo is worth the 40-minute drive from Carlsbad. (Photo: Michelle Rae Uy)
Spectacular coastal cliffs, glistening beaches, an adorable commercial strip, and family favorite theme parks are what draw families to Carlsbad, California. San Diego's quieter and, in many ways, more idyllic little sister has long been one of the most popular destinations in sunny California for families with kids, and it's easy to understand why. Its myriad of kid-friendly attractions, coupled with its year round sunny weather, makes it an ideal vacation spot.
Here are some of Carlsbad's best and most family-friendly attractions to enjoy, based on what you and your kids enjoy.
(MORE: Secret Things to Do When Visiting San Diego with the Kids)
We Love Music: Museum of Making Music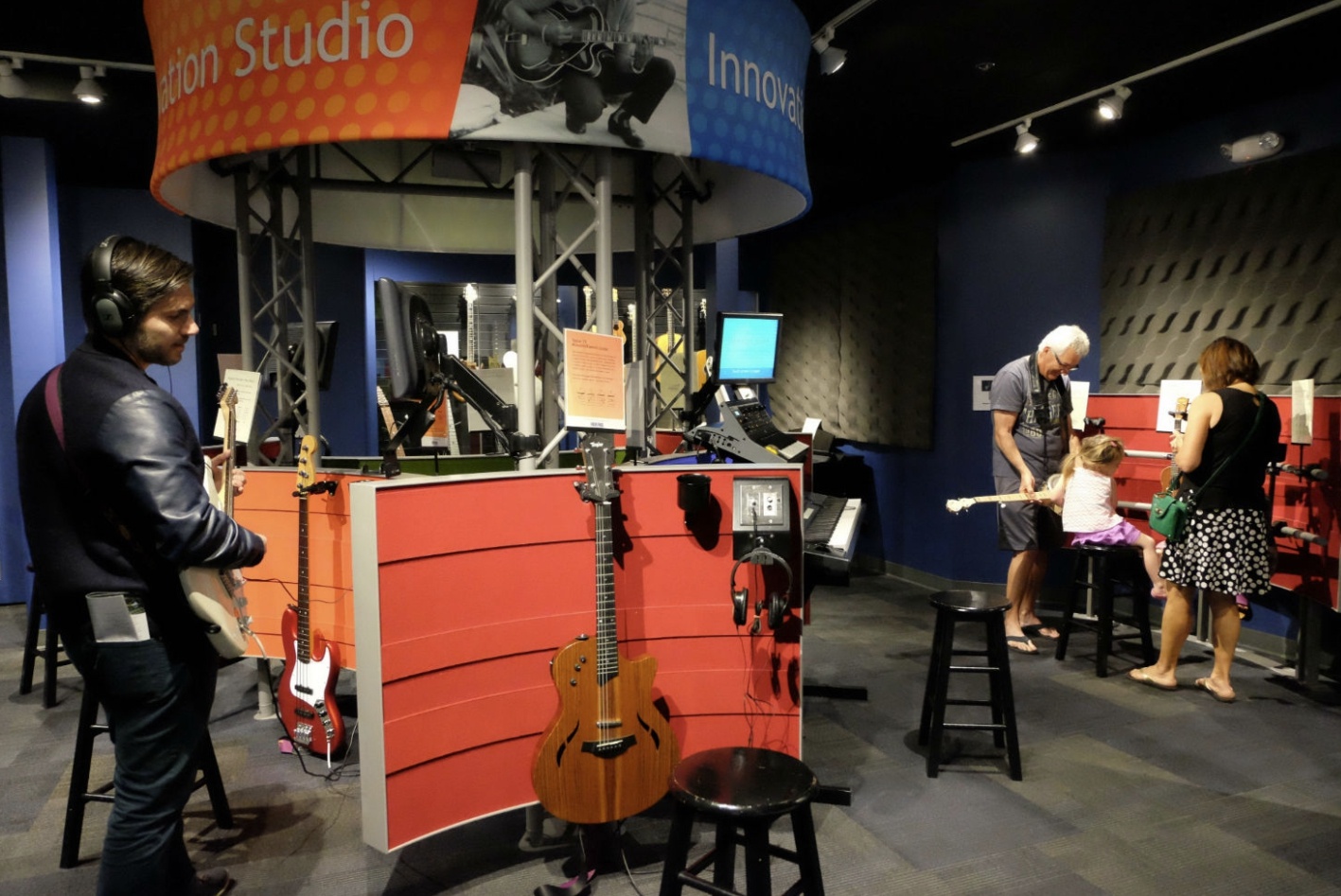 Play musical instruments at the Museum of Making Music in Carlsbad. (Photo: Michelle Rae Uy)
This unassuming yet very engaging museum, not far from LEGOLAND, is not just for the aspiring musicians in the family. Its very hands-on exhibits prove interesting to regular music lovers as well (and let's face it, who isn't?!) This museum not only has interactive exhibits, it also lets guests fiddle with a number of musical instruments – from electric guitars and pianos to a theremin and a steel drum pad. Learn about the history of music in different cultures; get to know the biggest bands and musicians; and get a chance to see some of the world's earliest instruments.
We Enjoy Theme Parks: LEGOLAND California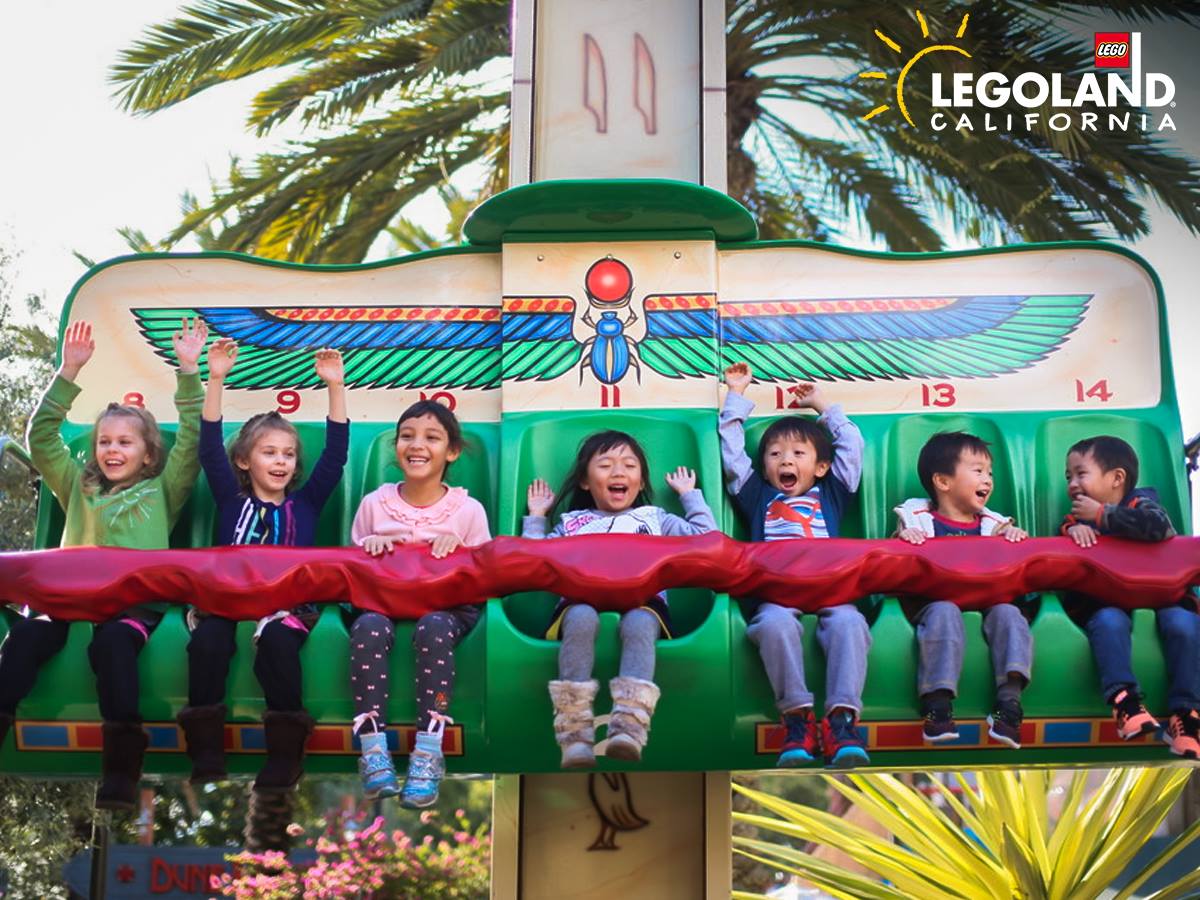 Fun ride at LEGOLAND California (Courtesy LEGOLAND)
Theme park lovers and families with younger kids will love LEGOLAND California and its very diverse offerings. The LEGO-inspired park is more than just a theme park, it's also a miniature park and a water park. Wholesome as well as thrilling rides, play building zones, water play areas, a miniature park tour, mini golf, and even a junior driving school afford families different levels of fun. The park even has an Explorer Land, which appeals to future paleontologists and mini adventurers. The seasonal LEGOLAND Water Park, meanwhile, boasts raft rides, wave pools and water pools. Need more time? The resort has its own hotel with interactive LEGO features, themed rooms and free breakfast.
We're Animal Lovers: San Diego Zoo
Accounts of San Diego Zoo being one of the best in the country are no mere claims, which is why you must make the 40-minute drive from Carlsbad. The amazing 99-acre property flaunts two-decker tour and hop on hop off buses, an aerial tram that affords views of the neighboring areas, summer camps, and even wildlife sleepovers. Most importantly, it is home to over 3,700 animals of over 650 species – that includes elephants, giraffes, koalas, polar bears, giant pandas, big cats and all sorts of birds. There are several restaurants onsite as well, so guests won't have to leave the zoo to get a proper meal. If it fits the budget, the Backstage Pass is a not-to-be-missed supplementary experience; as is the Exclusive VIP Experience.
We Love History: Leo Carrillo Ranch Historic Park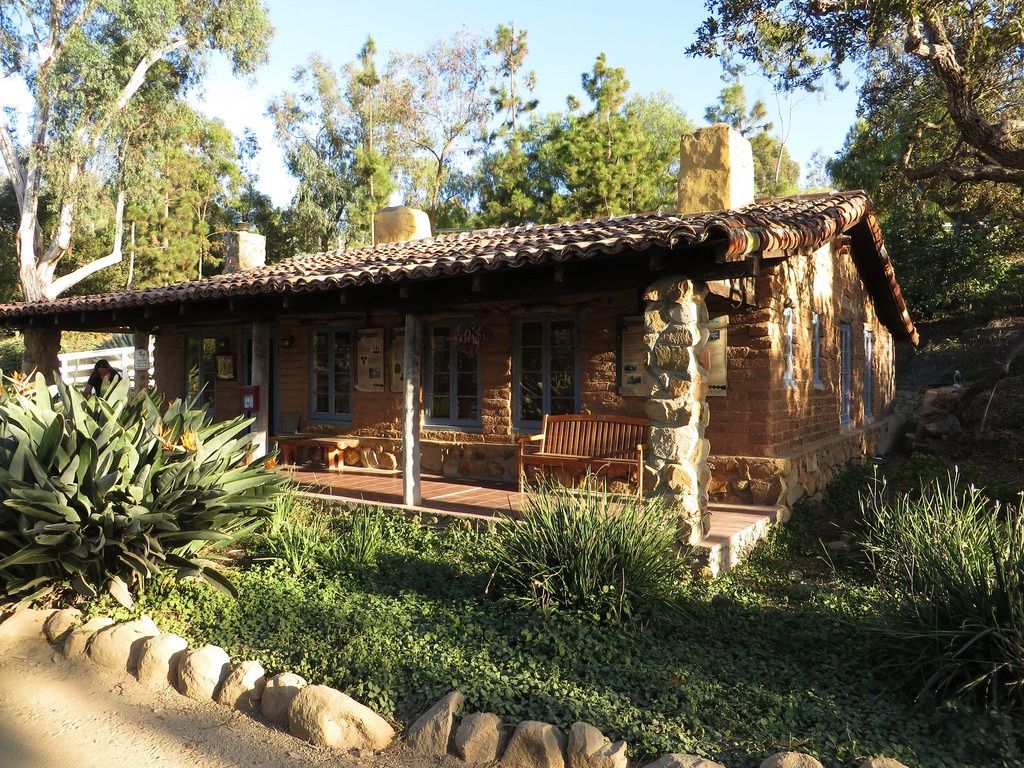 Historic building at Leo Carrillo Ranch (Flickr: Ken Lund)
Free roaming peacocks and local history await families at this hidden gem's manicured grounds. This ranch, long been a secret among locals, is a great place to get away from the hustle and bustle and spend some relaxing time in nature. The restored buildings in the ranch give guests a good glimpse of San Diego's history and its grounds provide ample space for exploration. Go on a guided walking tour, which is free for all visitors, and maybe have a picnic after. Remember to bring your camera, as there are plenty of photo opportunities, and do apply plenty of sunscreen.
(MORE: A Perfect Weekend with the Kids in San Juan, Puerto Rico)
We're Outdoorsy: The Beaches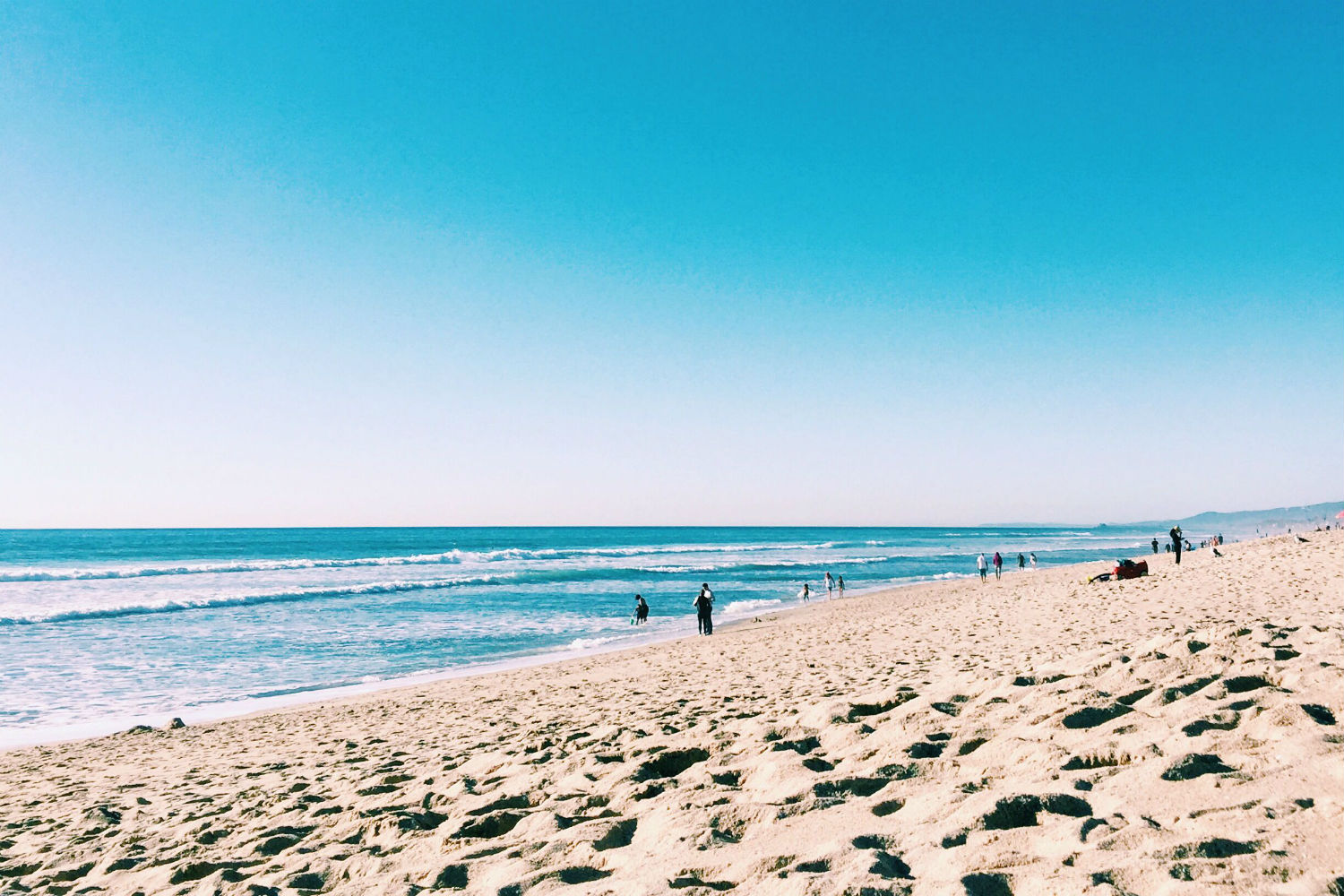 Carlsbad State Beach (Photo: Michelle Rae Uy)
Pick any beach in Carlsbad, and you're sure to have a fun-filled day under the sun. Carlsbad has a plethora of beaches for every mood and taste. Tucked away beaches next to cliffs are perfect for quiet picnics while busy ones are great for people watching. Stay at the super family-friendly West Inn & Suites, one of Carlsbad's best hotels. The property can arrange a complimentary Pop Up Beach Party for their guests. West's friendly staff will load up a shuttle full of beach toys, lounge chairs, umbrellas, towels and even a cooler for refreshments for guests. This terrific amenity allows families to spend a fun and relaxing day at the beach of their choice without worrying about the set up.
Michelle Rae Uy contributed this to MiniTime. She is a travel writer based in Los Angeles and MiniTime's Head of Content, who spends her free time on adventures and film photography.