Shorter lines and unbeatable deals make for a winning combination.
By Suzanne Rowan Kelleher on Aug 2, 2013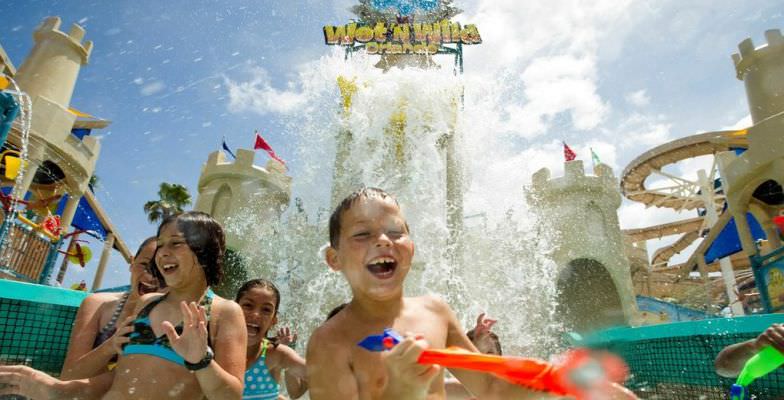 Wet 'n' Wild
Are your kids still in preschool? Will your older kids remain out of class until September? Get thee to Orlando.
Shorter lines and unbeatable deals are two very compelling reasons to visit Orlando in the coming weeks. The six-week window from August 15 to September 30, 2013, has been decreed "deal season" by the folks at Visit Orlando, the city's tourism bureau—and they ain't kidding. During the slow back-to-school season, families can take advantage of lighter crowds and the best prices of the year on attractions, restaurants, hotels, and more. Here are a four easy ways to save at some of Orlando's hottest theme parks:
Cool off again and again at Wet 'n' Wild.
The smart money says to spend your first day in Orlando at the Wet 'n' Wild water park. But before you arrive, get online and buy a one-day ticket so you'll get a $10 discount ($40 for a family of four) plus—wait for it—unlimited free return visits for 14 consecutive days. Regular one-day admission costs $55 per adult, $50 per child ages 3-9, and is free for kids under 3. This offer is good through December 31, 2013.
(MORE: Browse parent-recommended, kid-friendly hotels in Orlando.)
Ride Manta on a weekday.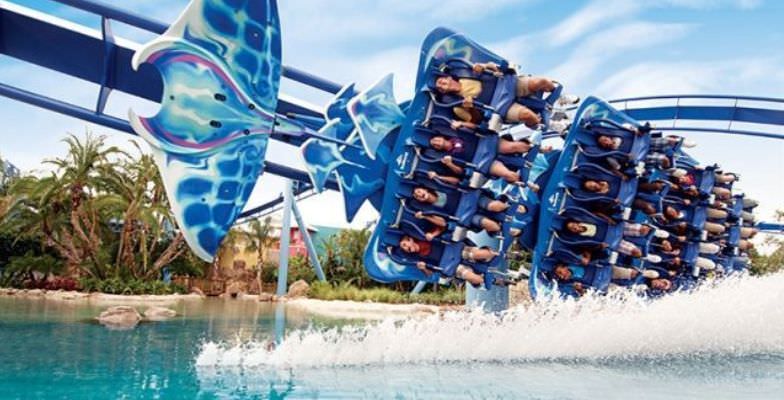 SeaWorld Parks
SeaWorld Orlando has introduced a phenomenal special that lets a family of four save a whopping $152 on one-day tickets and simultaneously avoid the Saturday-to-Sunday crush. Throughout the fall season, you can buy a weekday ticket for just $50—that's a savings of $42 off each regular adult ticket and $34 off each ticket for kids ages 3-9. This offer is good through December 20, 2013.
Book a date with Harry Potter online.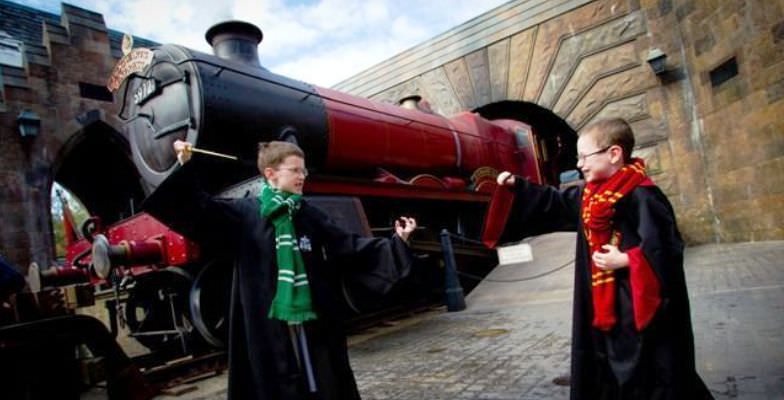 Universal Orlando Resort
Not only can you save $20 on each multi-day ticket to Universal Orlando when you buy and print your tickets online, but you also save time because you can bypass the ticket line and go straight to the front gate. Bonus: you'll also get a coupon book worth $150 in savings, including "kids eat free" dining deals and merchandise discounts. For a family of four, it can add up to $230 in total savings.
(MORE: Browse real parents' trip itineraries and create your own.)
Knock a few bricks off LEGOLAND's price tag.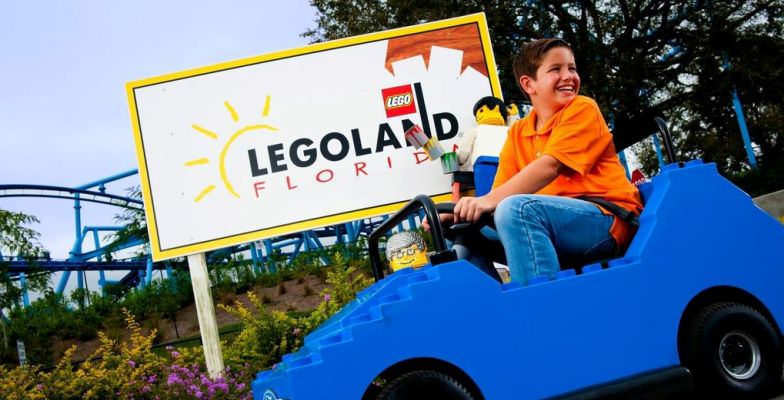 LEGOLAND Florida
Download the free Orlando Magicard from the VisitOrlando.com website (look for the "Discount & Tickets" tab), and you'll find scores of deals on dining, car rentals, hotels, entertainment, and attractions. For example, a family of four can save $40 off single-day tickets to the LEGOLAND Florida theme park. The $10-per-ticket discount is valid for up to six people, and can be applied to combo tickets for the theme park and water park.
Suzanne Rowan Kelleher contributed this to www.MiniTime.com.