New home ports translate into savings for 2012 sailings
By Suzanne Rowan Kelleher
Disney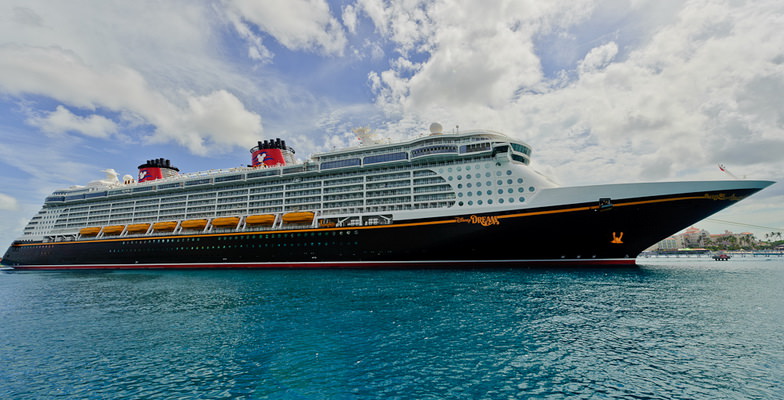 Disney Cruise ship (Flickr: photo_fiend)
Q: My husband and I have been dreaming of bringing our kids on a Disney Cruise for years, but money is definitely an issue for us. We are looking for a great deal and would appreciate some tips for keeping costs under control. What do you recommend? – Janet from Hartford, CT
A: I am a tremendous fan of Disney Cruise Line. My family just got back from a seven-night Eastern Caribbean cruise on the Disney Magic, and we had an absolutely fantastic time from the moment we stepped onto the ship until our farewell breakfast on departure day.
Looking for great deals on family cruises for your next vacation? Chat with a MiniTime travel expert to find and book a cruise deal now!
Disney Cruise Line offers a premium product that comes at a price. Yet if you've been on the lookout for a great deal, you're in luck. Several developments are converging right now to make this an affordable time to book a Disney Cruise, especially if you live in the Northeast, South Central US, Southeast, or Southern California.
While several other cruise lines offer family-friendly features like kids' clubs and impressive pools, no other cruise line focuses on families like Disney does. You won't find a casino on any Disney ship, and you are unlikely to run into the partying and singles scene that can dominate the atmosphere on some other lines. For me, the best thing about Disney Cruise Line is that it manages to be tremendously family-friendly without being just about the kids. The ships are absolutely beautiful, with sleek lines, double funnels and many Art Nouveau and Art Deco touches—all a nod to the golden era of the 1920s and 1930s, when Walt and Lillian Disney loved to cruise on grand transatlantic ocean liners.
Along with a wonderful array of activities and events for kids and families, the Disney Magic offers many ways for parents to squeeze in some grown-up time. There are just-for-adults workshops and goings-on throughout each day, and several key areas of the ship are off limits to kids, including the fabulous spa and fitness area, an adults-only cafe and pool, and a wonderful restaurant called Palo that serves out-of-this-world Italian cuisine.
Inside Disney Fantasy (Flickr: antciardiello)
Last year Disney Cruise Line introduced the Disney Dream, the third ship in its fleet. Next March, the Dream's sister ship, the Disney Fantasy will make its debut. These two newest ships are considerably larger than the Magic and Wonder, with more elaborate waterpark-like top decks, more dining options, and many more staterooms. More ships mean more opportunities to find a cruise that's right for your family. Here are four ways to save on a Disney Cruise in late 2011 or 2012:
For folks who live in the Northeast, the big news is that the Disney Magic will offer brand new itineraries out of New York City between May and August, 2012. This can save you money because it means that you no longer have to fly to Florida to sail with Disney. A family of four living in Connecticut, for example, could conceivably dodge $1,200 to $1,600 in airfare costs.
Live within striking distance of L.A.? Kids 17 and under sail free on most week-long sailings from Los Angeles to the Mexican Riviera from January 8 to March 4 aboard the Disney Wonder. For a family of four, prices start at just $1,869 for a seven-night itinerary that includes Puerto Vallarta and Cabo San Lucas. That works out to just $271 per night (or $68 per night, per person), which includes accommodations in an interior stateroom, all meals, snacks and non-alcoholic drinks and the vast array of onboard activities. You could upgrade to an oceanview stateroom on the same seven-night itinerary for just under $300 more.
Want to check out Disney's spectacular new Disney Dream for less? Jump on this special offer available on three three-night sailings out of Port Canaveral, Florida, to the Bahamas, including stops at Nassau and Castaway Cay, Disney's private, too-die-for island. Prices start at $1,966 for a family of four.
If you live in the South Central US, consider sailing on the Disney Magic out of another new home port, Galveston, Texas, between September and December, 2012. As with the New York sailings, the advantage of using a home port near where you live is that you can avoid the additional cost of airfare. For families, this can translate into big savings.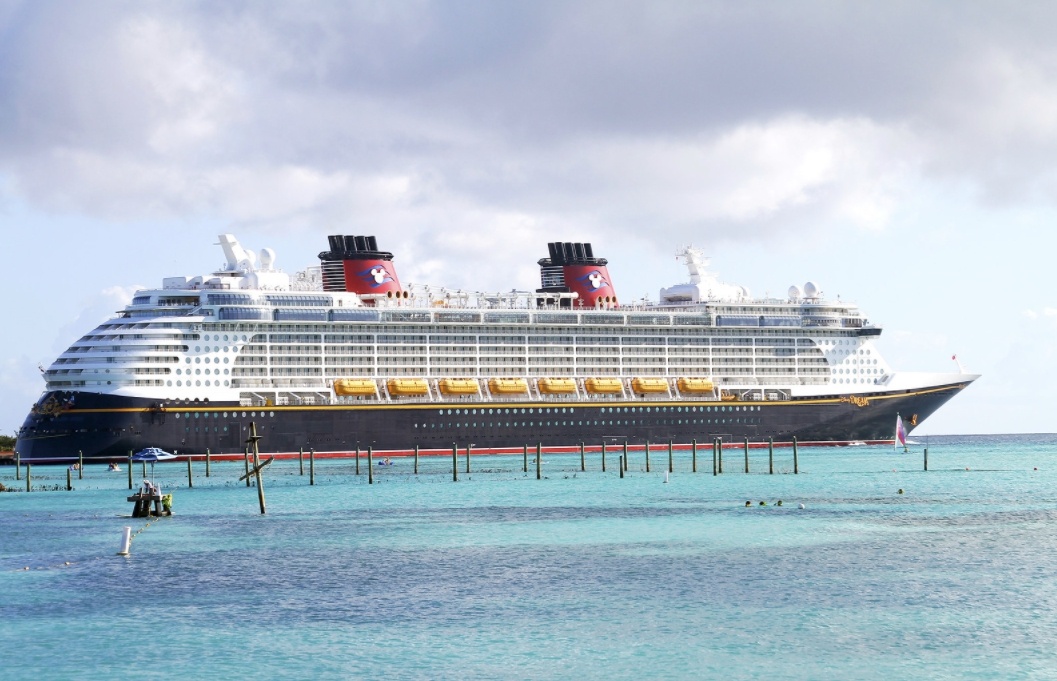 The Disney Dream cruise ship (Flickr: Bryan Frank)
Remember, quoted cruise prices do not include government fees or taxes, and you should also be prepared to tip your crew at the end of the cruise (allow for $12 per person per day). Choose your on-shore excursions wisely for your days in port; activities can range from an extremely reasonable beach day to pricey pursuits such as dolphin encounters. When on the ship, keep your tab in check by going easy on the alcoholic beverages and souvenirs, and you should have no big surprises on your final bill.
I hope this advice helps you find a Disney Cruise within your budget. Please let me know what you decide.
More on Disney Cruise Line: