3 big Northwestern family adventures
By Krissie Lynch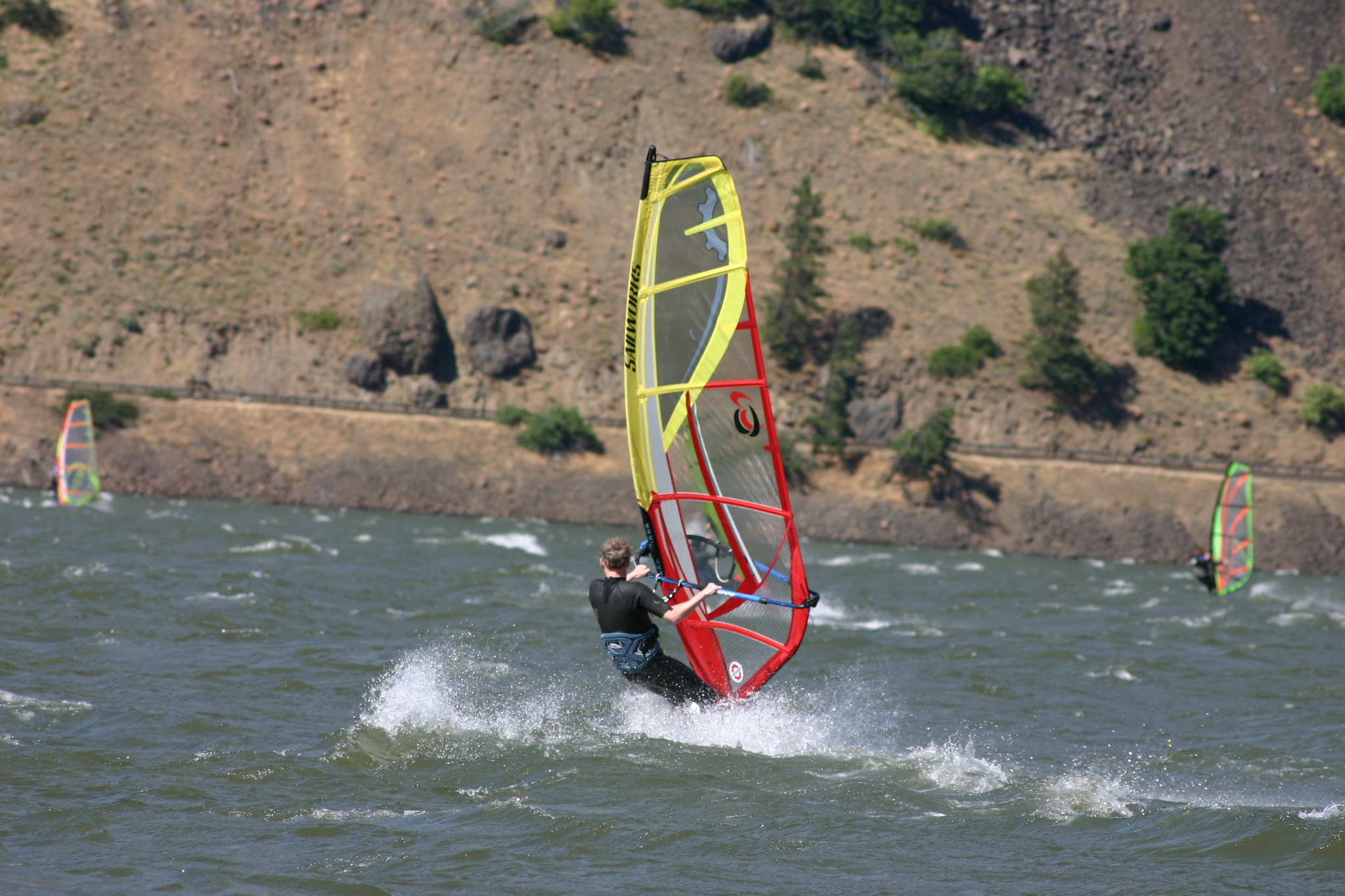 Eighty miles long and 4,000 feet deep in some places, the Columbia River Gorge is one of the Pacific Northwest's most spectacularly scenic outdoor playgrounds. Straddling the Oregon-Washington state line, its 300,000 acres beg to be explored. There are rivers to be rafted, lush forests to be explored on bike, mountains to be hiked, and black basalt cliffs to be scaled. Best of all, the Columbia River Gorge is easily accessible, just an hour's drive from Portland.
Like the Grand Canyon, the Columbia River Gorge is a testament to the power of flowing water. For more than 40 million years, the Columbia River has carved a deep gash into the volcanic rock of the Cascade Mountains. At some points, the canyon walls now tower 4,000 feet above the river, creating a wind tunnel that can generate 30-knot winds and makes the gorge arguably the boardsailing capital of the world.
Thanks to a system of tributary streams that begin high above the river, waterfalls are among the area's most stunning and plentiful natural features. There are 77 on the Oregon side alone. Whether you have preschoolers or teens, there's a waterfall worth a family trek. (If you must choose just one, let it be Multnomah Falls, accessible via a steep 1.2-mile paved trail that climbs about 600 feet to a viewing platform.)
Our correspondent, Krissie Lynch, her husband, Bill, and their sons, Connor (13) and Alex (8), love being outdoors and active. Armed with their sense of adventure, they jumped at the chance to test three action-packed family excursions in the Columbia River Gorge:
Windsurfing lessons in the gorge
Outfitter: Big Winds
Excursion: Windsurfing lessons
Location: The town of Hood River. Beginners take their lessons in a protected pond that is adjacent to the Columbia River. Intermediate lessons are taught at the tamest sites on the Columbia.
Lesson Times: Three times a day in summer.
Duration: The "Learn to Windsurf" package includes three two-hour lessons plus three additional hours of practice time. It can be spread out over several days.
Cost: $180/person for six hours of lessons and three hours of practice. If purchased individually, each two-hour lesson (plus one additional hour of practice time) costs $65/person. The practice hour can be taken immediately after the lesson or whenever you like. ("Though tipping was not mentioned in the brochure, we did tip our instructors to show our appreciation.")
Minimum Age: About 8. Kids need to weigh at least 50 to 60 pounds to be able to handle the smallest sail that Big Winds has available. Each kid wears a life jacket. ("Knowing how to swim is, of course, a plus, but we were not asked about that, surprisingly. Kids should be old enough to follow instructions and not be frightened in the water.")
About the Outfitter: Big Winds, which celebrated its 25th anniversary in 2007, is the largest windsurfing lessons and rental outfitter in the Columbia River Gorge. Many of the instructors have over 10 years of teaching experience and even more of personal sailing experience. ("Everyone was very professional. The instructors made the kids feel safe and I always felt that they were in good hands.") Prep Work: Big Winds has the equipment ready when you arrive. Once you put on your wetsuit and booties, you can begin. ("Just check that your wetsuit is right-side-out or it will be really hard to put on!") The Real Fun: Once in the water, the instructor begins by teaching a few basics to the group (maximum size is 5). Then each student gets to try the techniques on his own rig. The instructor moves from student to student giving tips. Wow Factor: ("The kids were absolutely delighted that they were actually sailing around the pond the first time they tried it! It gave them a sense of accomplishment and a big desire to do it again. For me, it was great to get tips on sailing upwind, which had been my main challenge back when I tried this sport 14 years ago. And for Bill, an avid windsurfer, it was a thrill to sail at one of the best windsurfing locations in the world while knowing that his family was also learning and having fun!") Need to Know: Though the pond is sheltered, it's important that everyone in the family follow directions and respect the water. A big part of the process is learning to "read the wind," which can fluctuate very quickly in this corner of the world. Kids should always wear life jackets, even if they are strong swimmers (and adults should consider it, too). Be aware that on very windy days, Big Winds may not have enough sails to accommodate the youngest windsurfers. ("On one day, the wind was blowing a bit harder and they did not have enough of the smaller sails so Alex could not really sail that day. They did give us another coupon but we could not make it back again.") Don't Forget: Sunscreen, bottled water, snacks, water shoes, towels, and something warm to put on when you get out of the river. ("There are few amenities down by the water so other portable comforts, such as beach chairs, can also come in handy.") Verdict: A terrific outing for active families. ("We all had a lot of fun. Alex wanted to know if we could buy our own boards and Connor wanted to move here!")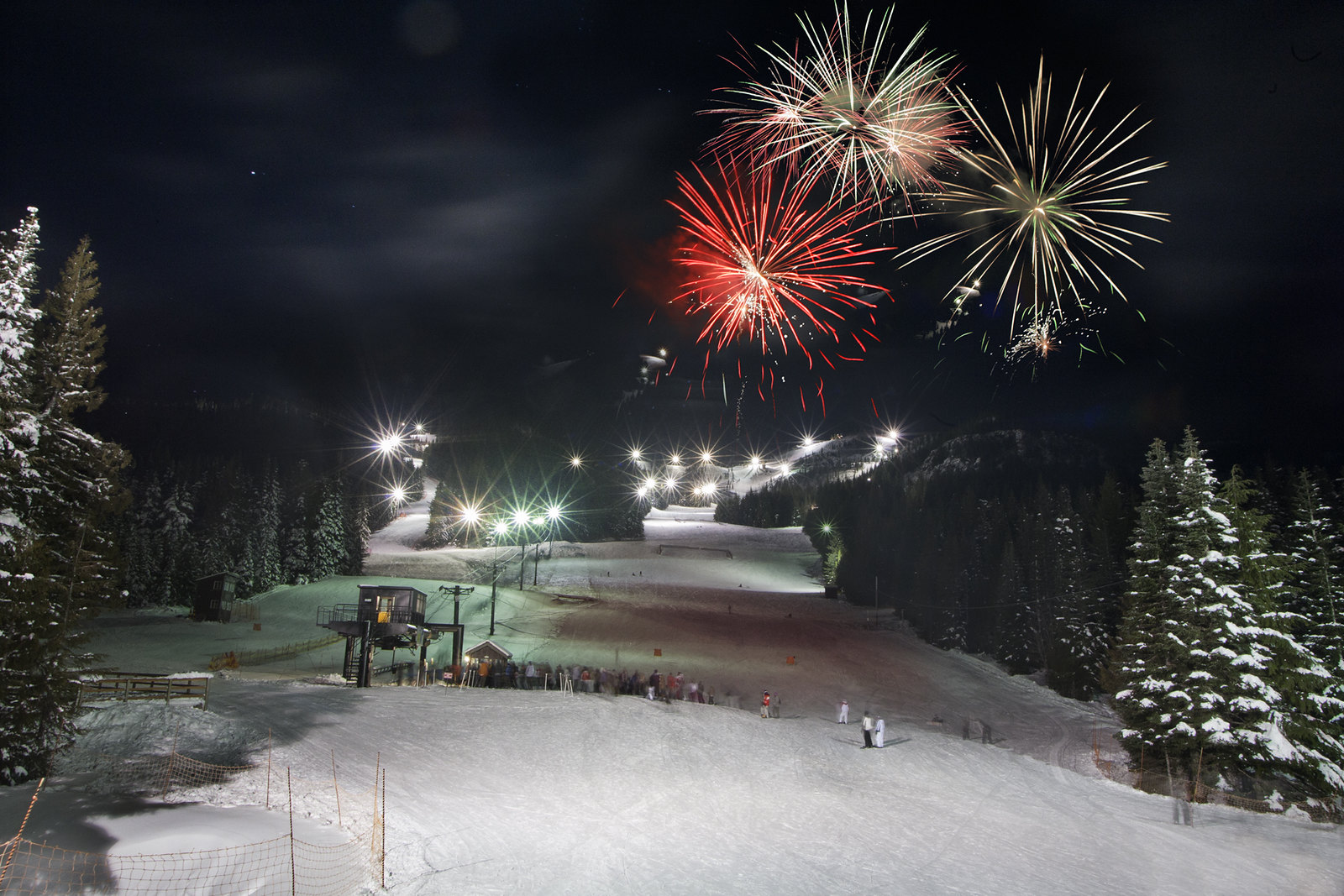 Family adventure and mountain bike parks
Attraction: Mount Hood Skibowl
In a Nutshell: Summer adventure park features more than 20 active pursuits, plus chairlift-served mountain biking.
Location: Mount Hood
Summer Hours: Mon-Fri 11pm-6pm, Sat-Sun 10am-7pm
Cost: Adventure park all-day pass: $29/adult, $25/child 7 and under; half-day pass: $25/adult, $19/child 7 and under. Guided mountain bike tours from $30; self-guided tours included in adventure park pass.
Minimum Age: The adventure park features several kiddie rides for toddlers and preschoolers, but kids 6 and up will get the most out of the adventure park. The six self-guided mountain bike tours vary in length (4 to 15 miles) and difficulty (beginner to advanced). Kids 9 and up could handle the easiest rides, which take about an hour; kids should be at least 12 for downhill mountain rides.
Main Draws: The Mount Hood Skibowl's adventure park features a half-mile alpine slide, summer tubing hill, 32-foot climbing wall, two bungee towers, and scenic sky chairlift to Skibowl Peak. The mountain bike park boasts over 40 miles of signed trails. For little ones, there is a 2,400-square-foot, two-story playzone and kiddie-kart raceway. The Real Fun: The Lynches took a 6.5-mile mountain bike tour ("Trillium Lake Scenic Loop"), which lasted about two-and-a-half hours.("Some of the single track trails were quite nice—well maintained and just the right challenge of uphill, downhill, and technical aspects. Trillium Lake was pretty and had a beautiful view of Mount Hood. There were meadows with wildflowers along the way. Also, the wild berries we found were delicious—blueberries, huckleberries, and bright orange salmonberries. Yum!") Back at the adventure park, the Lynches took the ski lift to the top of the mountain for views of Mount Hood's peak and all the way to Mount Jefferson in southern Oregon. They also rode the alpine slide. Wow Factor: Alex absolutely loved the alpine slide. ("He got to go fast because he and Bill went down as a double, so they had extra weight!") Need to Know: The route to Trillium Lake is mixed, with both wooded trails and sections of blacktop with passing cars. ("The web site's description sounded more like a dedicated trail so we weren't expecting to ride on roads.") Insider Tip: You're on a mountain, so dress in layers. Bring a small backpack or hydropack with a cinch strap for attaching shedded layers of clothing. ("We started out chilly and ended up hot.") It's a good idea to bring snacks, too. Verdict: This is a great bet for a families with kids of varying ages. Tweens and teens can be fairly independent in the adventure park and even try out the mountain biking, while younger kids can have a lot of fun in the adventure park.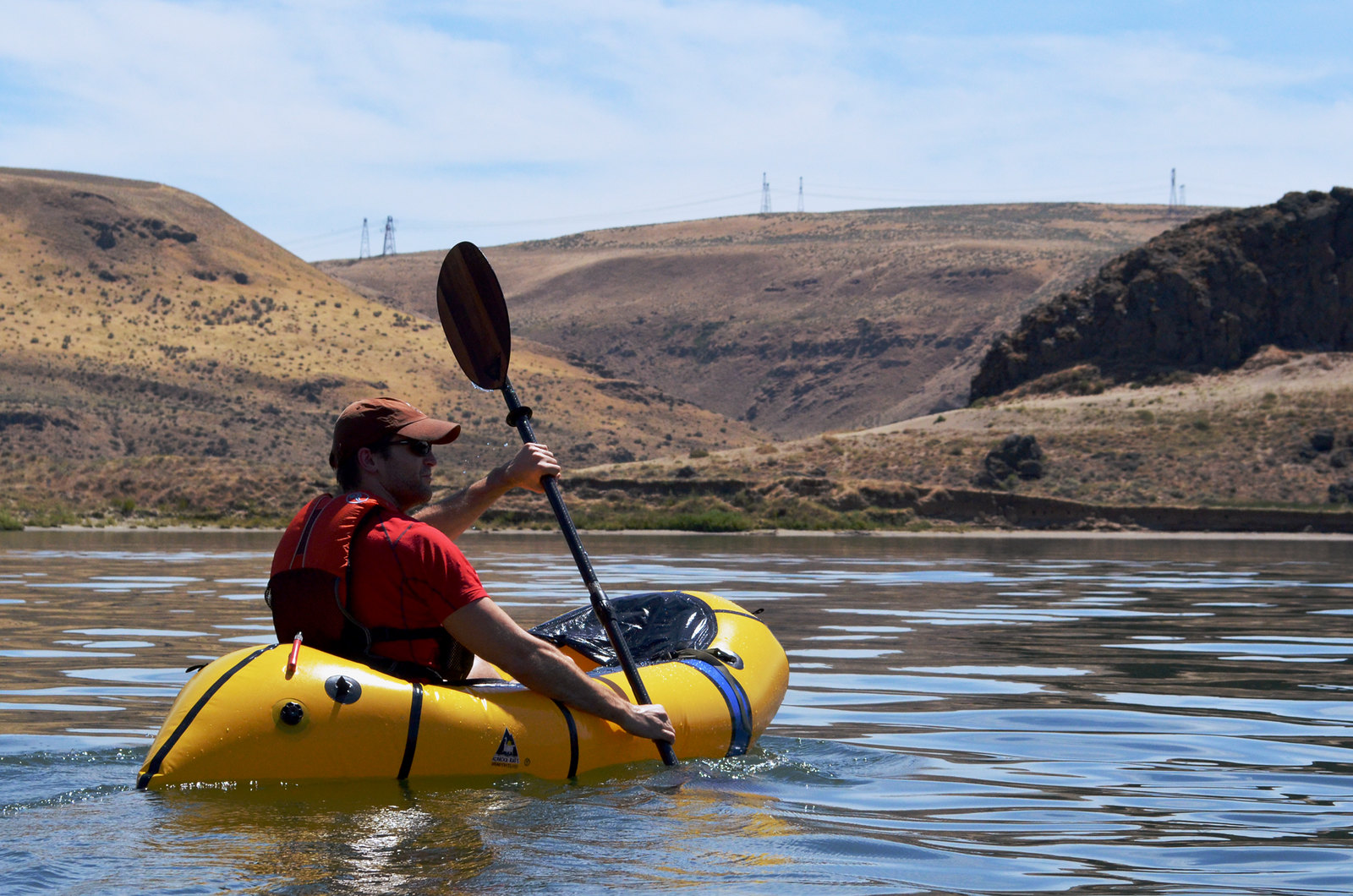 Rafting on the White Salmon River
Outfitter: Zoller's Outdoor Odysseys
Excursion: Half-day rafting excursion on the White Salmon River
Location: The trip begins just north of the Oregon-Washington state line at White Salmon, Washington
Departures: Daily, year-round; Two to three departures daily May through September
Duration: Four hours, including prep time
Cost: $65 per adult and teen; $55 for kids 12 and under. Tipping is expected and much appreciated.
Minimum Age: 6, but parents should use their own judgment in determining if their child is able to follow directions. Kids under 16 are not allowed to ride the largest rapids, so one raft is always navigated around the most treacherous stretches of whitewater.
About the Outfitter: Zoller's is the original outfitter of the White Salmon and Klickitat Rivers, and possibly the oldest family-owned river company in the Northwest. It is licensed in Oregon, Washington, and Idaho. River guides at Zoller's each have about 10 years of experience, on average. The half-day excursion on the White Salmon is this outfitter's most popular trip. Prep Work: Each participant was issued a wetsuit, pair of booties, life jacket, and helmet. Then the group gathered for a 10-minute orientation before heading to the boats. The Real Fun: This 7.85-mile trip is an exhilarating progression of Class II, III, and IV rapids that rock and roll through a picturesque canyon, interspersed with quiet pools and delicate waterfalls. Everyone in the boat is required to row. ("Our guide had our 8-year-old, Alex, just watch for a bit. Then he encouraged him to row.") In order to maximize fun while also stressing safety, the guide was constantly giving instructions and safety tips. During quieter moments, there was also commentary about the history of the local people, information about the Condit Dam, and facts about native flora and fauna. ("Our guide had a very genuine personality and added his own flair to the discussion.") Wow Factor: Getting drenched while going over a 14-foot waterfall! Another high point was when the Lynch kids got to "ride the bull," or sit up front with their legs hanging over the edge of the raft. ("They got dunked into a swirling rapid as the boat bounced through it. The outfitters' photos show water coming out of their noses, which they thought was very cool!") Another bonus: You'll see plenty of wildlife along the way. ("We saw an osprey, a family of harlequin ducks, and a family of mohawk-capped merganzer ducks.") Need to Know: Everyone in your party will have to navigate a very steep flight of steps that leads down to the launching area. Also, anyone with a medical condition that would preclude swimming in a cold and active river should think twice. There is always a possibility that someone will fall out of the boat and have to ride the river feet first. Don't worry about trying snap photos while in the raft; the outfitter has cameras set up at various points along the trip, and you can purchase photos after you get to dry land. Insider Tip: You can decide whether you want to wear a long- or short-style wetsuit. The water is very cold (even in August), so choose the long version plus a jacket for extra comfort. ("You can always take the jacket off, but the extra layer felt good when the opportunity came to take a quick dip.") Verdict: Thrilling, fun, and huge bang for your buck. ("My kids voted this the best of the three excursions on our trip. 'Yahoo!' and 'Let's do a paddle high five!' were frequent sound bytes.")