Guaranteed road trip fun? There's an app for that.
By Jamie Pearson
Mad Libs are always the right way to go with kids. (iTunes/Penguin Group USA)
Nothing says summer like piling your kids, your dog, and 300 pounds of luggage into the family car and heading out on an inadvisably long road trip. And yet millions of us do it every year. Unfortunately, all too often the euphoria lasts about as long as it takes to get out of our driveways.
If you'll be road tripping this summer, consider downloading a few new iPhone and iPad apps to help the miles fly by. Here are five tried-and-tested apps guaranteed to keep everyone busy and happy.
Mad Libs | Ages: 4 and up | free
If your kid likes silly sentences—and really, what kid doesn't?—then this app is a slam dunk. Even very young kids can get in on the action with a little help. The app itself is free, but the books (which contain 21 stories each) cost $1.99 as in-app purchases. Just so you know, the funniest noun in the English language is "hamster" and the funniest adjective is "hairy." You're welcome.
State Plate Bingo! | Ages: 6 and up | $0.99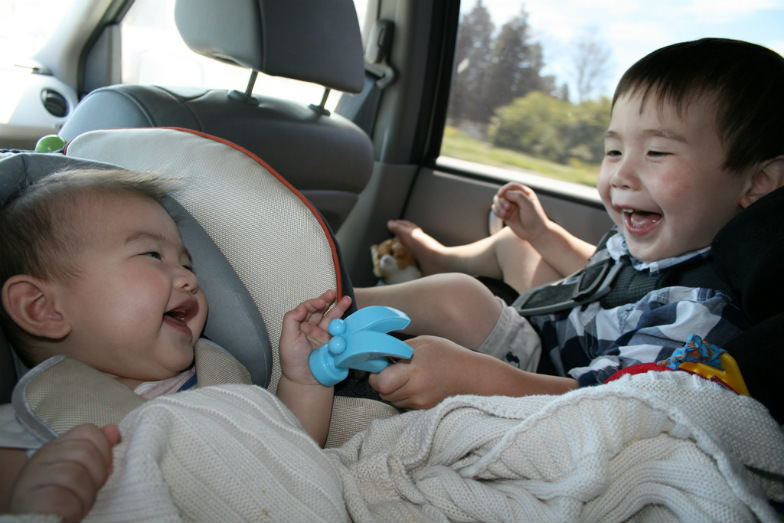 State Plate Bingo is a great car game for kids 6 and up! (iTunes/Winter Graphics North)
Can you find all 50 states in a single road trip? There's only one way to find out. This app is an ongoing quest for the entire family. Note: The iPhone version works on an iPad, but isn't optimized for it.
Road Trip Bingo | Ages: 4 and up | $0.99/1.99
Got two kids? Download the only travel-themed bingo app that lets two players compete head to head, not to mention side by side. Your kids can scour the landscape for everything from white cars and road signs to snow-topped mountains and airplanes.
StoryLines | Ages: 8 and up | free
This creative multi-player game lets everyone but the driver get in on the fun. Player One types a well known phrase, such as "The early bird gets the worm." Player Two illustrates the phrase with a fingertip drawing. Player Three captions Player Two's drawing without seeing the original phrase. And so on. It's a lot like the telephone game we all played when we were young, and absolutely hilarious.
Geography Drive USA | Ages: 8 and up | $3.99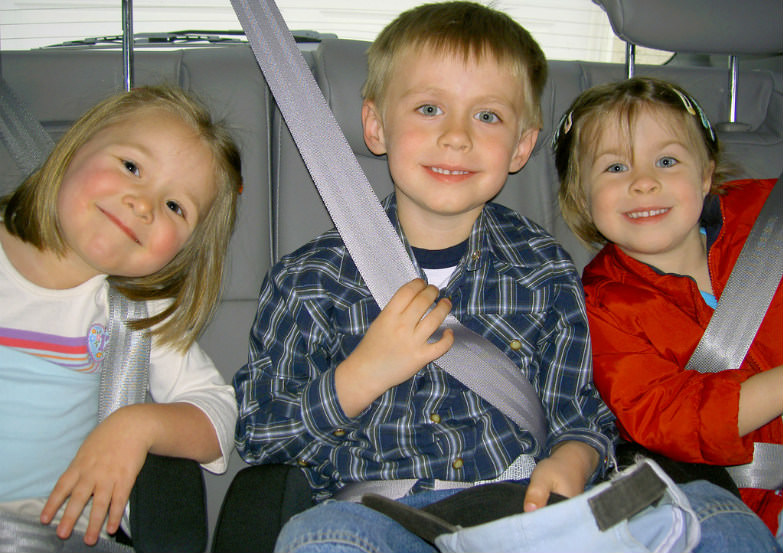 Geography trivia is one of the many great road trip games you can play. (iTunes/Spinlight Studio)
Despite the fact that only one child can play at a time, this very polished educational app is well worth the relatively high price tag. Players road trip around country, earning fuel and money for correctly answering state trivia questions. Between rounds, they can return to the garage to get a new paint job, upgrade their car, or just admire their trophies. And if all that driving gets to be too much? They can cash in their chips for an airline ticket instead!
Prefer to keep your car fun unplugged and old school? Try MiniTime's free printable car games.
Jamie Pearson of TravelSavvyMom.com and BestKidsApps.com contributed this to www.MiniTime.com.