Family-friendly things to do in Cozumel
By Mimi Slawoff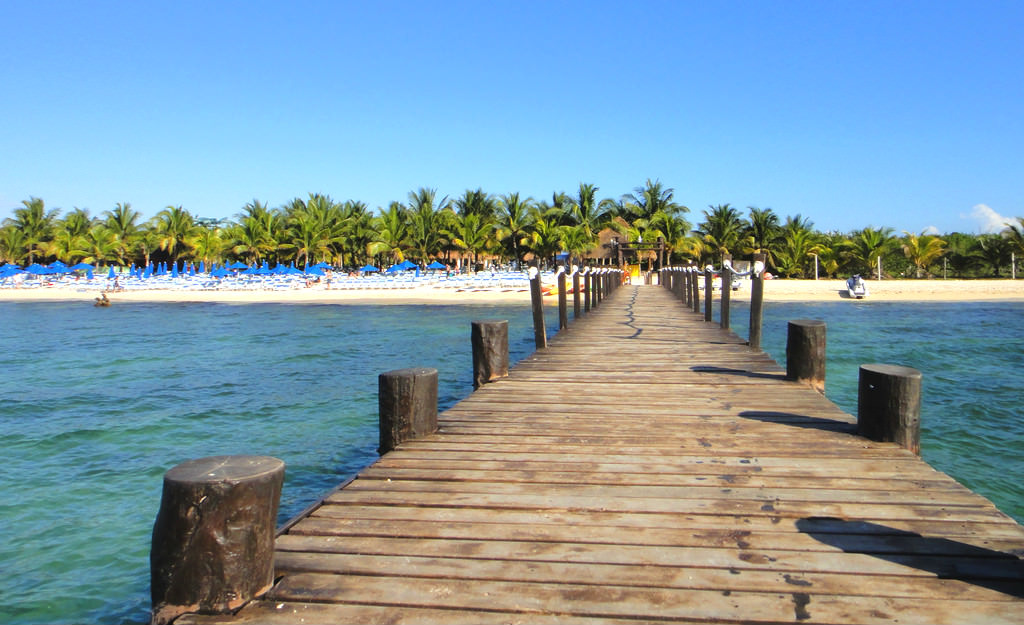 Cozumel (Flickr: Serge Melki)
An enchanting Mexican island in the Caribbean Sea, Cozumel has a rich Mayan history, world-class diving and snorkeling sites, tropical beaches, and numerous family-friendly attractions. No wonder it's a popular cruise ship port!
Located in the Caribbean along the eastern side of the Yucatan Peninsula about 12 miles from the mainland, Cozumel is a tropical paradise with dense jungles, sunny beaches, family-friendly activities and Mayan ruins. Whether you prefer to lounge on sun-drenched beaches or feel an adrenaline rush with thrilling adventures, Cozumel is an island you'll savor long after you leave.
Ferries are available to transport visitors to nearby Cancun, but Cozumel is a magical island with plenty of its own natural wonders and kid-friendly attractions to explore.
Chankanaab Adventure Beach Park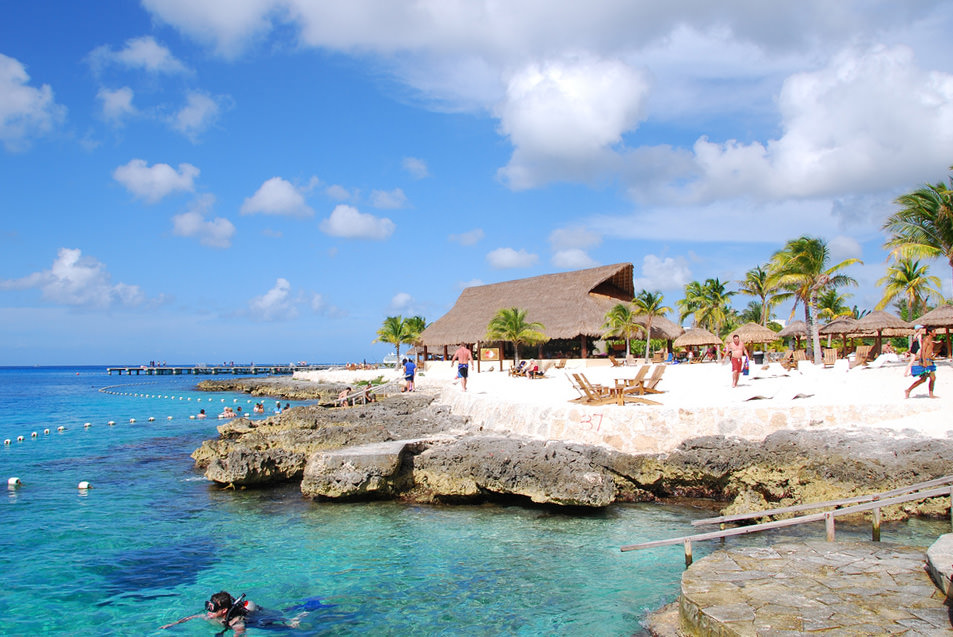 Chankanaab National Park (Flickr: jchessma)
At this eco-park, you can swim with dolphins, watch a sea lion show, play laser tag in a Mayan-themed jungle, zip line, swim in a lagoon and snorkel in the ocean. Relax on complimentary beach chairs and hammocks and enjoy a Mexican lunch from Laguna restaurant (for a small fee). The family-friendly Cozumel Palace is an all-inclusive resort featuring water sports, two swimming pools, a children's pool and a swim-up bar for adults.
Cozumel Glass Bottom Tour
See the fascinating underwater world of Cozumel without getting wet on this family-friendly, two-hour glass bottom boat tour. Ride on top for skyline views or take a seat in the underwater viewing room with windows providing 360–degree views of marine life.
San Gervasio Mayan Ruins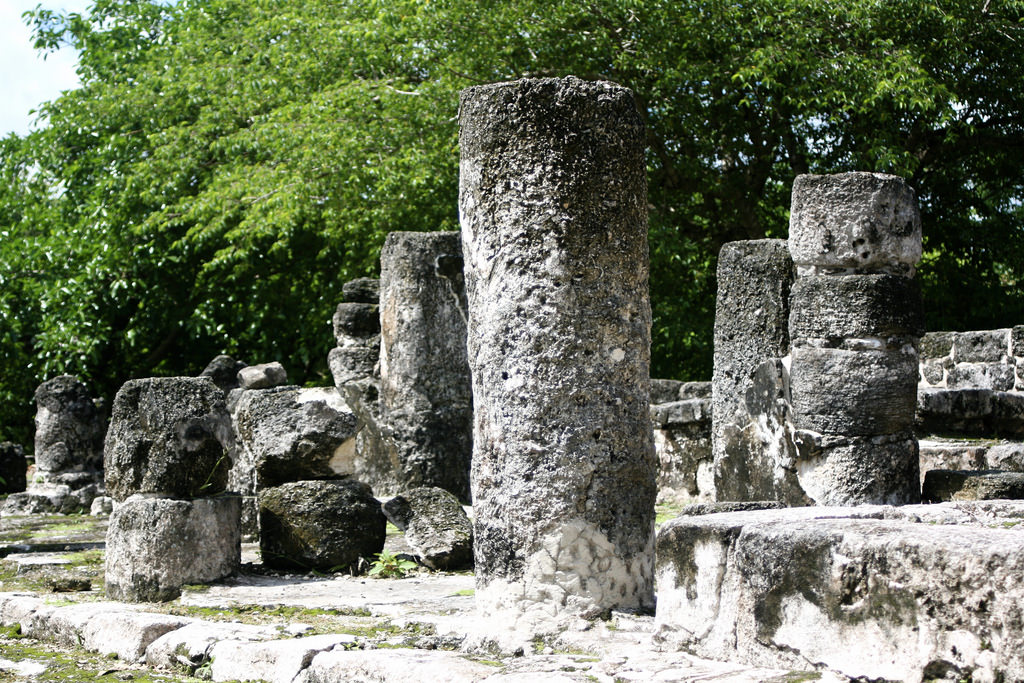 San Gervasio Mayan Ruins (Flickr: shino)
Situated in the heart of the island in a lush jungle, San Gervasio (a site dedicated to the Mayan goddess Ixchel) is populated with brilliantly colored iguanas and lush flowers and foliage. Bring sunglasses and/or sun hat, a lightweight rain poncho or collapsible umbrella (in tropical climates occasional showers can happen any time of year) and water. You can also buy purified water at the entrance to the ruins.
Marine Park Snorkeling Adventure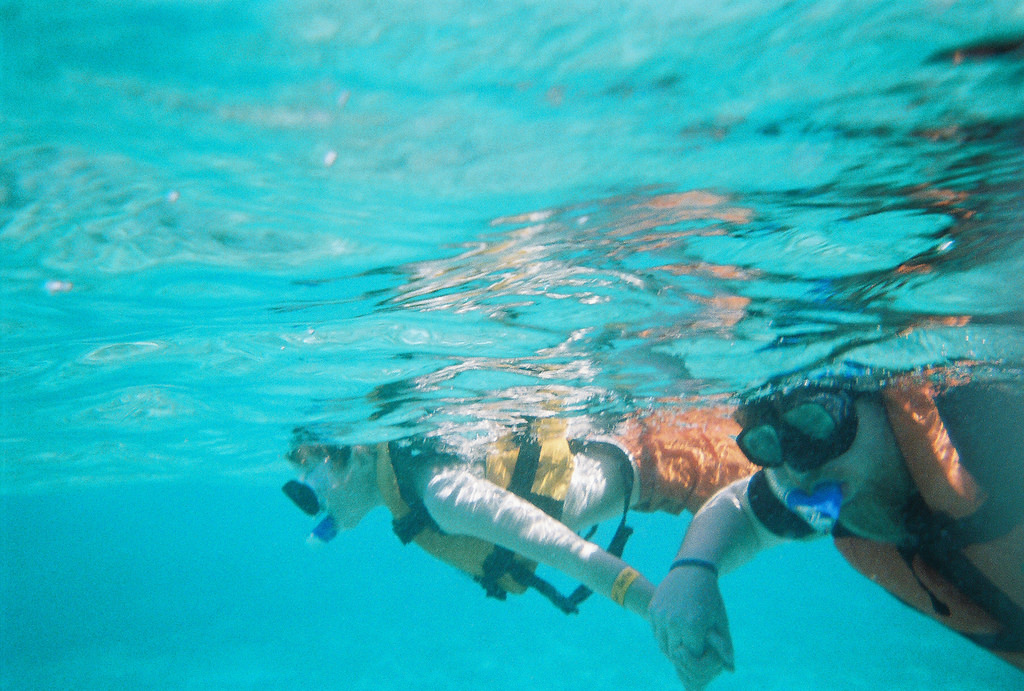 Snorkeling in Cozumel (Flickr: Patrick Mueller)
See some of the most picturesque spots in the National Park of Cozumel on this snorkel trip to Palancar Gardens and Columbia Shallow. Have your water camera ready for swimming with colorful fish in the shallow waters of this tropical aquarium. Located on the beach near major transportation, the all-inclusive Occidental Grand Cozumel Resort features land and water sports, a children's program, six restaurants, three pools and many other family-friendly amenities.
(MORE: 7 Memorable Places to Visit with Kids in the Yucatan Peninsula)
Atlantis Submarine
Cozumel is a top scuba destination but you don't need to don suits and gear to get a diver's view of colorful coral and marine life. From the comfort of a kid-friendly submarine with large viewports, descend to depths of 100 along the outer Chankanaab Reef, home to schools of tropical fish, rays, sharks and turtles. Kids must be at least 36 inches tall.
Mimi Slawoff of WriteMimi.com contributed this to MiniTime. She is a Los Angeles-based journalist and a seasoned family travel expert who explores the world with her three children and writes about their journeys.