Where the wild things are in central Los Angeles
By Mimi Slawoff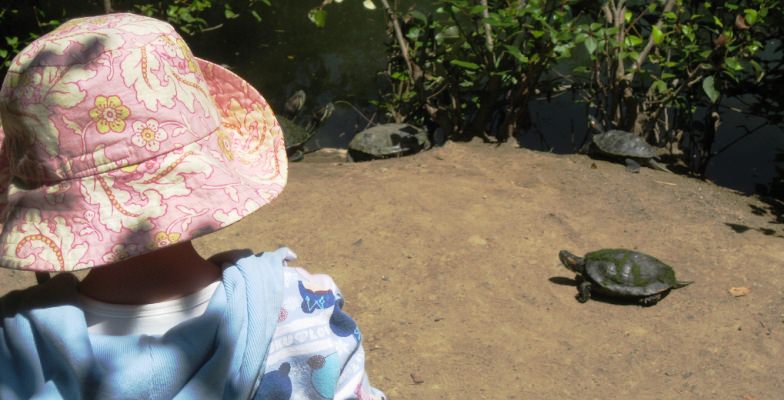 For devotees of American pop culture, there's no destination quite like Los Angeles. Yet once dazzled by Disneyland, Hollywood, and the Baywatch beach vibe, visiting families can be taken by surprise to discover that L.A. is actually a working city that's downright enormous. Counting the surrounding five-county metro area, the sprawl covers a staggering 34,000 square miles.
Amid the skyscrapers and bustling freeways of central Los Angeles, several downtown area nature centers offer the opportunity for kids to learn about local ecosystems, get hands-on interaction with flora and fauna, and chill out among whispering trees, ponds, streams, and waterfalls. For locals and visitors alike, these can be great places to escape city life for a couple of hours. Here are four places to go wild in central L.A.:
Sooky Goldman Nature Center
You can't get more central than Franklin Canyon Park, whose 605 acres sit smack in the geographic middle of Los Angeles, inside the Beverly Hills 90210 zip code. There are chaparral-covered slopes, shady grassland meadows, five miles of hiking trails, and a three-acre wildlife pond. Rangers are on hand to greet kids at the nature center, where you can check out the exhibits and grab a map. Want to get little ones out of the sun? Opt for the easy half-mile loop trail that skirts the lake in the shade of giant redwoods and deodar cedars. For a more challenging hike, try the pretty 2.3-mile Hastain Trail. Don't miss: Plan a picnic by Heavenly Pond, where kids can happily hunt for ducks and turtles. (2600 Franklin Canyon Drive, Beverly Hills; 310/858-7272; park open daily 10am-4pm; nature center closed Mondays.)
Eaton Canyon Nature Center
Surprise! Ten minutes north of the Kidspace Museum in Pasadena, within walking distance of a major freeway, lies a wondrous 190-acre nature preserve at the base of the San Gabriel Mountains. The star attraction is the Eaton Canyon Falls hike, a flat, three-mile loop that begins with views across the cityscape of downtown L.A. and ends at a lovely 50-foot waterfall cascading into a reflecting pond. Don't stop there; other trails surrounding the nature center are noteworthy, too. On the Fire Ecology Trail, you'll discover the re-growth of coastal sage scrubs, sycamores, and oaks following a 1993 wildfire. Inside the nature center, you can check out trail maps, live animals in terrariums, and a children's area with hands-on activities. Don't miss: Programs include waterfall nature walks, family hikes, and moonlit walks. Nature Tails Story Hour, on Saturday mornings, can feature nature walks, puppet shows, or live animals. (1750 N. Altadena Drive, Altadena; 626/398-5420; park open daily 9am-5pm; nature center closed Mondays and holidays.)
Whittier Narrows Nature Center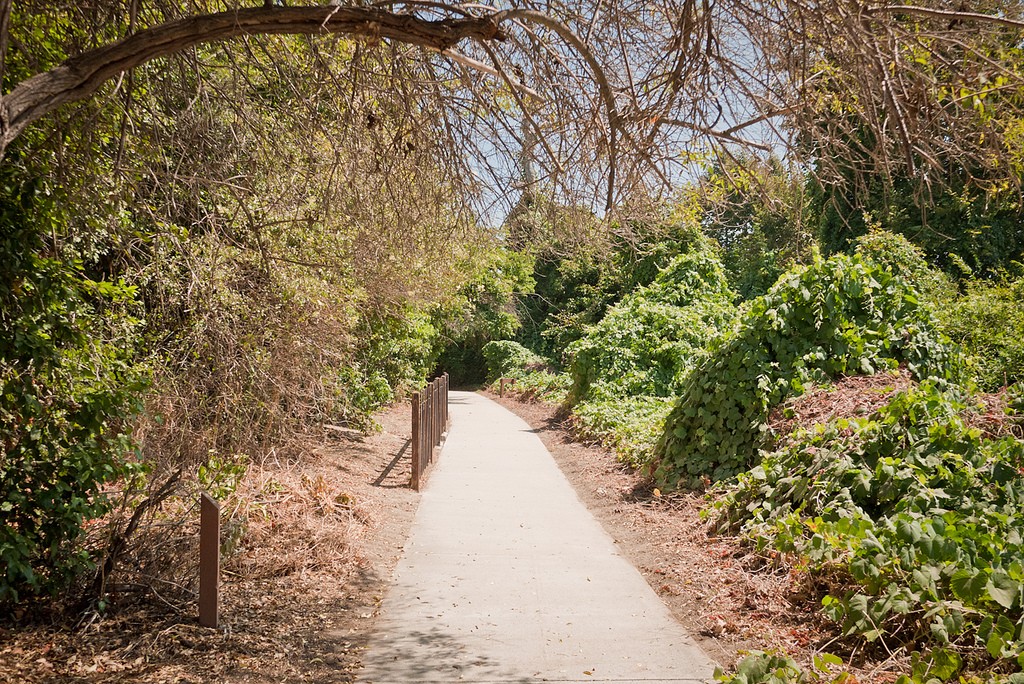 (Flickr/Creative Commons)
Located a 15-minute drive east of L.A.'s Chinatown, these 419 acres of riparian woodlands feature trails that weave through dry brush alongside the San Gabriel River and enough animal tracks to remind kids that wild things really do lurk nearby. Self-guided hikes include Woody's Trail, a stroller- and tot-friendly paved path that's dotted with benches and meanders alongside ponds. The nature center is guarded by a woody owl named Bert, who is easy to mistake for a statue until his eyes move. Inside, you'll find exhibits on local flora and fauna, and you can rent binoculars and bird books free of charge—the better to identify any of the 300 species of feathered friends that live outside. Don't miss: Free family programming includes bird walks, nature walks, and moonlit night hikes, where kids can be the lookout for bats, coyotes, skunks, opossums, and owls. (1000 Durfee Road, South El Monte; 626/575-5523; park open daily sunrise to sunset; nature center closed Mondays and Christmas.)
Deane Dana Friendship Park and Nature Center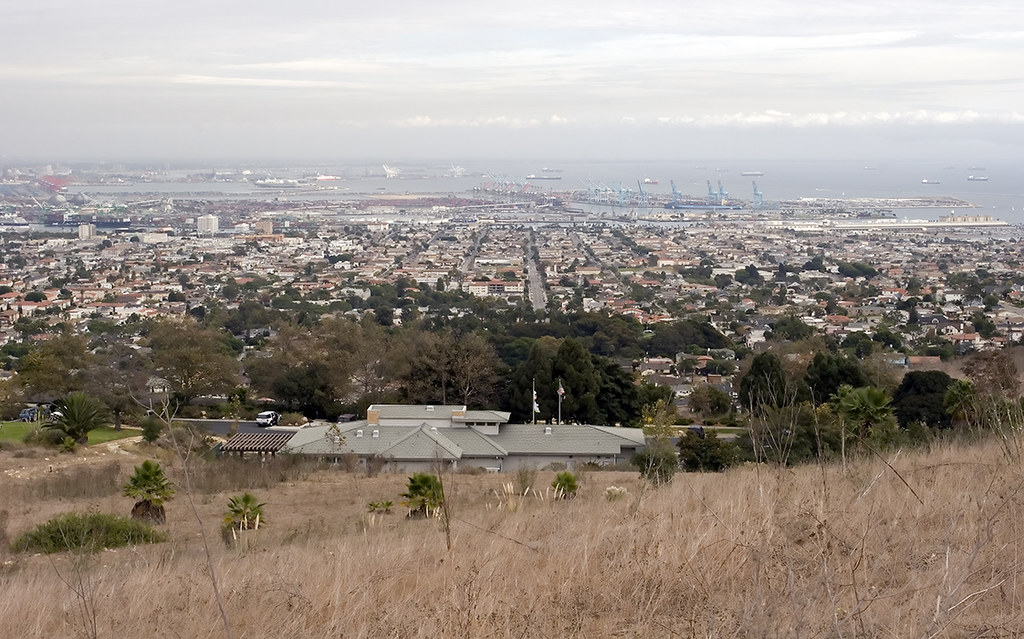 Perched on a hilltop on the Palos Verdes peninsula just west of Long Beach, this 123-acre park offers sweeping views of the harbor and Catalina Island, plus hiking trails, a picnic area, and a pirate-themed playground. Inside the nature center, you can learn about the beautiful but endangered Palos Verdes Blue Butterfly, which is the size of a fingernail and one of the world's rarest butterfly species. Don't miss: The reptile and amphibian tanks, including live rattlesnakes, never fail to engage kids. Come Sunday afternoons for live animal presentations. (1805 West 9th Street, San Pedro; 310/519-6115; park open daily sunrise to sunset; nature center closed Mondays.)
Mimi Slawoff, a Los Angeles-based journalist, contributed this to www.MiniTime.com.