America's top milkshakes
By Michelle Rae Uy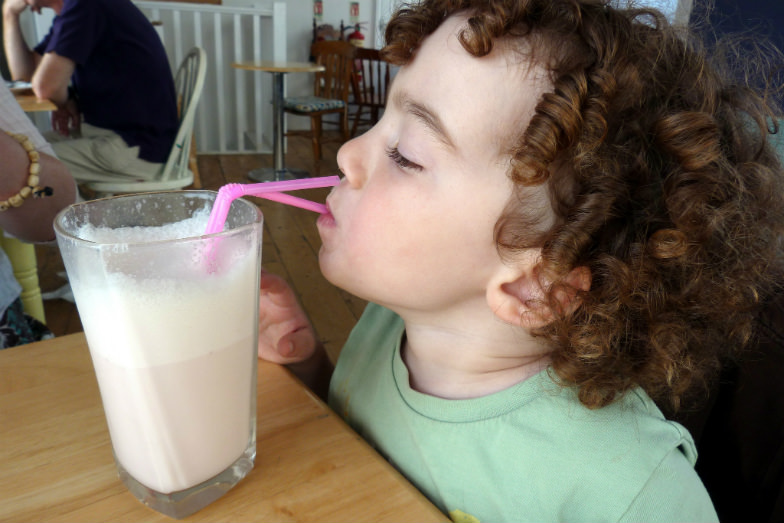 Take the kids out for a special foodie treat. (Flickr: Jim Champion)
Since the 30s, milkshakes have been one of America's favorite drinks. And with classic favorites like chocolate, strawberry, and banana, it's hardly a mystery. Kids, teens, and even adults just can't get enough these ice cream treats, so much so that you can pretty much get them in most restaurants nowadays, from fast food joints to fancier cafes.
Like with pretty much everything, however, some milkshakes are just undeniably better than others. If you happen to live or find yourself in one of these five cities, take the kids – heck, take the entire family – out for a treat at one of these spots, which incidentally serve some of America's best milkshakes.
Franklin Fountain (Philadelphia)
Franklin Fountain is not just an old-fashioned soda shop in Philly. It's an American institution. Locals and tourists make sure to stop at this spot housed in a turn-of-the-century building and treat themselves to Franklin's famous homemade ice cream that come in yummy flavors like vanilla bean, chocolate chip, franklin mint chip, teaberry gum, and maple walnut. But the best part is they can make any of their ice cream flavors into a shake, so that anyone, but especially the kids, can enjoy their legendary ice cream with a brightly-colored straw. 116 Market St., Philadelphia; 215-627-1899.
(MORE: Find other kid-friendly things to see and do in Philadelphia.)
Edzo's Burger Shop (Chicago)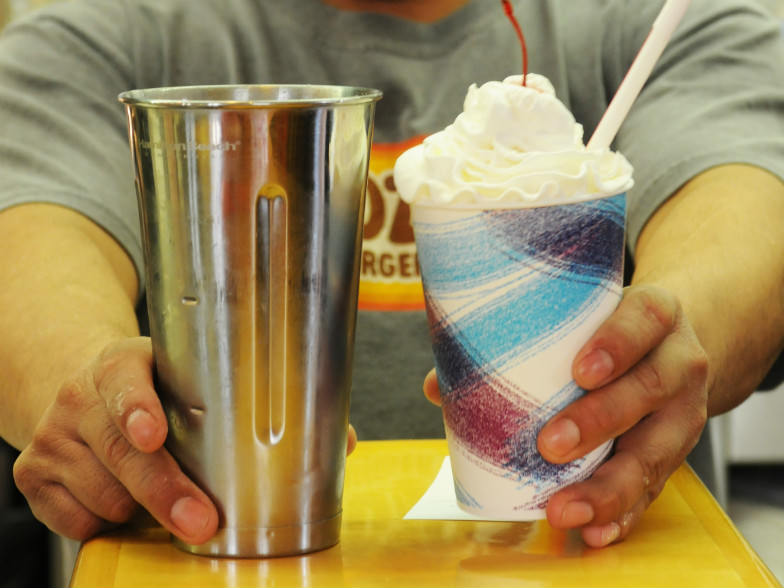 Milkshake at Edzo's Burger Shop in Chicago (Edzo's Burger Shop)
"Nothin' fancy here" is what this favorite burger joint says of their milkshakes – you know, just vanilla ice cream with the patron's choice of Oreos, peanut butter, or bananas. That might be true, but it hasn't prevented Edzo's Burger Shop from becoming one of Chicago's best burger joints and America's best milkshake shops. Like their delicious grassfed and freshly made burger patties and their hand-cut fries, their milkshakes are made from hand-dipped vanilla ice cream and blended with old-style slow mix machines, making their shakes some of the creamiest and smoothest shakes you and the kids will ever have in your life. Tell the kids to ask for their off-the-menu flavors for a yummy surprise. 1571 Sherman Ave., Evanston; 847-864-3396.
Lexington Candy Shop (New York City)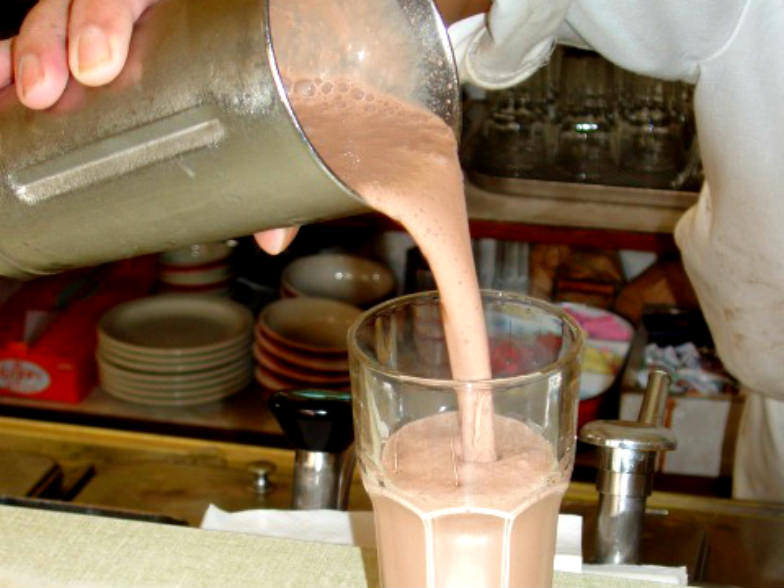 Chocolate milkshake at Lexington Candy Shop in New York City (Lexington Candy Shop)
Take a trip back in time and go retro at NYC's Lexington Candy Shop. This luncheonette is as eye-catchingly timeless as its samplings are delicious. Vintage kitchen appliances, a historical Coca Cola display, and old photos hanging in frames on the walls treat your eyes while their famous ice cream shakes and malts, made from Bassetts Super Premium Ice Cream and come in classic flavors, will satisfy your hungry troops. And of course, don't forget to sample their grub – you'll regret it if you don't. 1226 Lexington Ave., New York; 212-288-0057.
Milk (Los Angeles)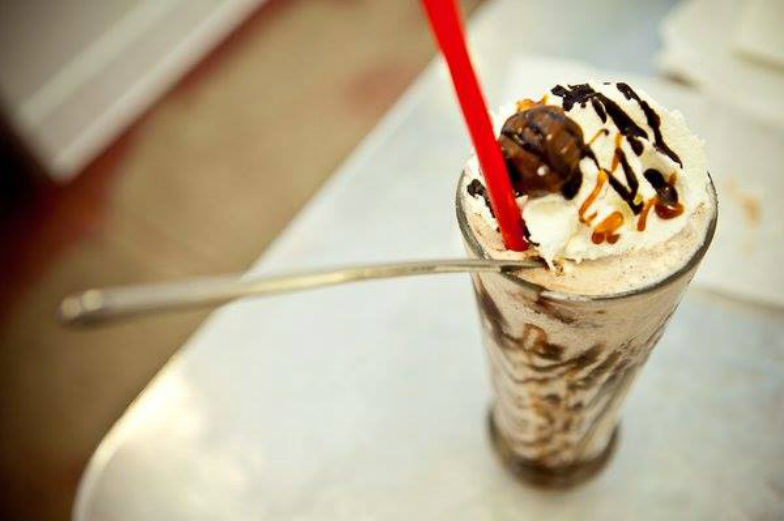 Milkshake at MILK in Los Angeles (Credit: Rye N.)
This Westside favorite makes their own desserts and confections – from cookies to cupcakes – and they also churn their own frozen delights. While famous for their wonderful ice cream macaroon sandwiches, which come in unbelievably huge helpings, they're also frequented for the dripping goodness of their shakes and floats. Kids and adults alike can have their pick from the menu, which include flavors like coffee toffee crunch shake, the MILKIE way, and triple chocolate, or they can DIY their way to milkshake heaven. 7290 Beverly Blvd., Los Angeles; 323-939-6455.
(MORE: Visiting LA? Find kid-friendly hotels to stay in Los Angeles.)
Ted's Bulletin (Washington, D.C.)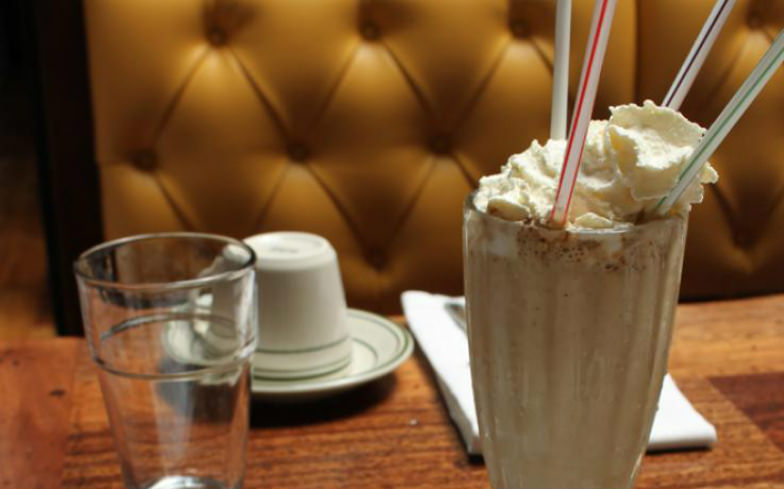 Ted's Bulletin's milkshakes in Washington D.C. (Ted's Bulletin)
In their father's honor, Mark and Ty Neal opened Ted's Bulletin, a Rammy-nominated family-style and owned restaurant that's made its name in the capital with their hearty, home cooked-style meals. But delectable helpings of ham steaks, eggs, and burgers aside, Ted's milkshakes have proven to be an attraction all on their own. And with flavors like root beer float, s'mores, PBJ, and apple pie for the kids and Grasshopper, White Russian, and Tequila Sunrise for the adults, it definitely comes as no surprise. 505 8th Street SE, Washington DC; 202-544-8337.
Michelle Rae Uy contributed this to MiniTime.