Amsterdam with kids
By Holly Rosen Fink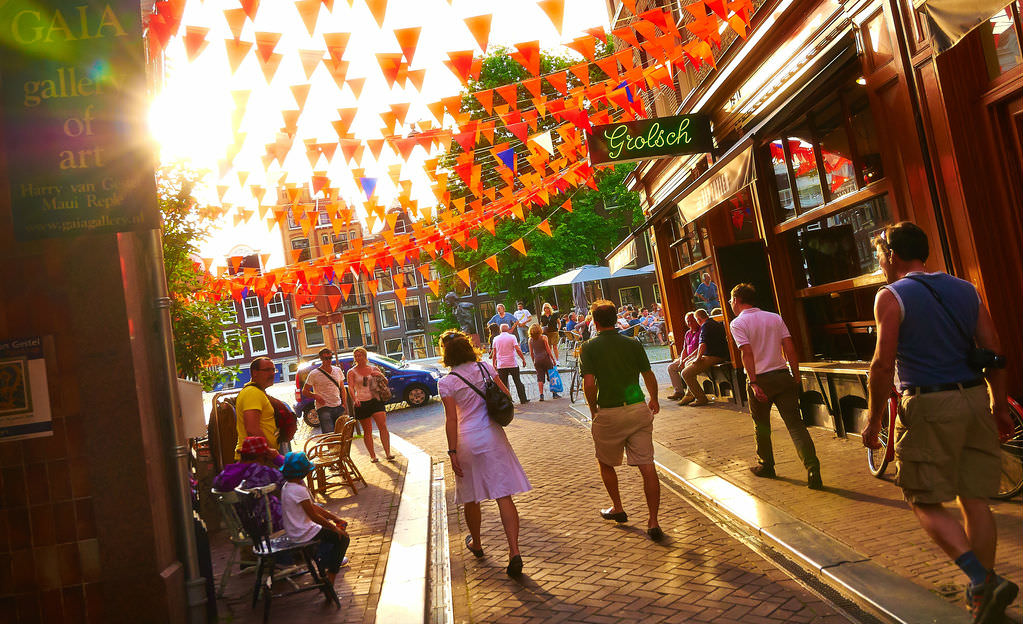 Amsterdam is a fantastic city to visit with kids. (Flickr: Moyan Brenn)
Amsterdam is a city that demands to be explored by children and adults alike. Don't let its reputation for drugs and red light district fool you. It's a city full of unique architecture, canals, windmills and contemporary structures. All of these make the city both historic and new at the same time, simply stunning, and best of all, kid-friendly.
There are so many ways to while the days away with kids in tow, both indoors and out. There are kid-friendly treasures to be found all over, from art museums, historical monuments and classical concerts to markets that last all year long, pancake restaurants and a floating flower market. The city is also easy to get around with its lack of traffic especially in good weather, which is typical between the months April, when its famous tulips bloom, to November.
Spend 24 hours in Amsterdam with some of the recommendations below.
(MORE: 48 Hours with Kids in Amsterdam)
Getting Around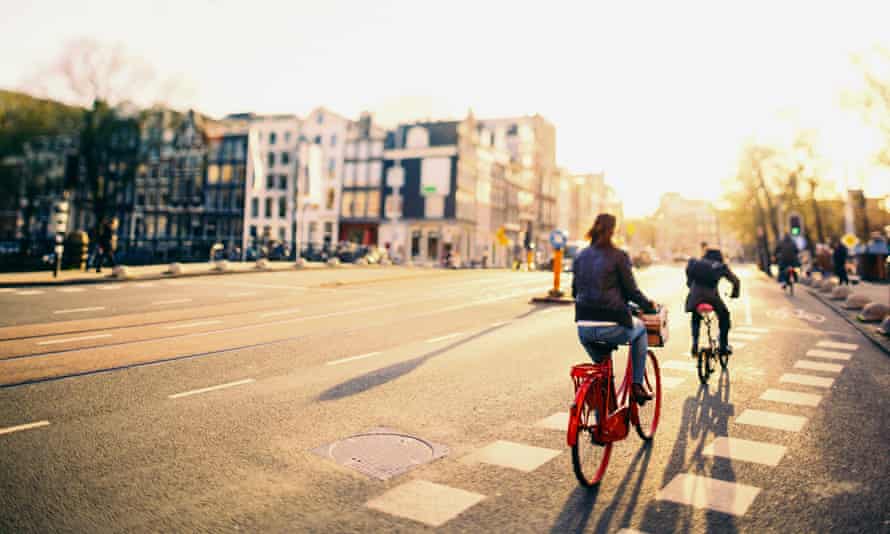 Amsterdam is a walking and bike friendly city. (Photo: Giorgio Fochesato)
The canals turn the city into a gigantic playground. A great orientation to Amsterdam is to start with a canal ride. Often called the 'Venice of the North', Amsterdam has over one hundred kilometers of canals and over 1,500 bridges. Blue Boat Company takes visitors on 75-minute, kid-friendly rides under picturesque bridges and past 17th-century buildings, providing an audio tour through headphones in 17 languages. Another great way to get around is by bicycles. Amsterdam has to be one of the best cities to bike around in the world—it's flat and has little traffic. It's the best way to truly take in the dramatic scenery. Pick up bikes at Mike's Bike Tours, a great resource for where to ride and what to see. The bikes are reasonably priced and top quality, but note that they do not offer kid seats or tandem bikes. Of course if your kids are walkers, just take a stroll across the bridges and along the city's canals.
What to See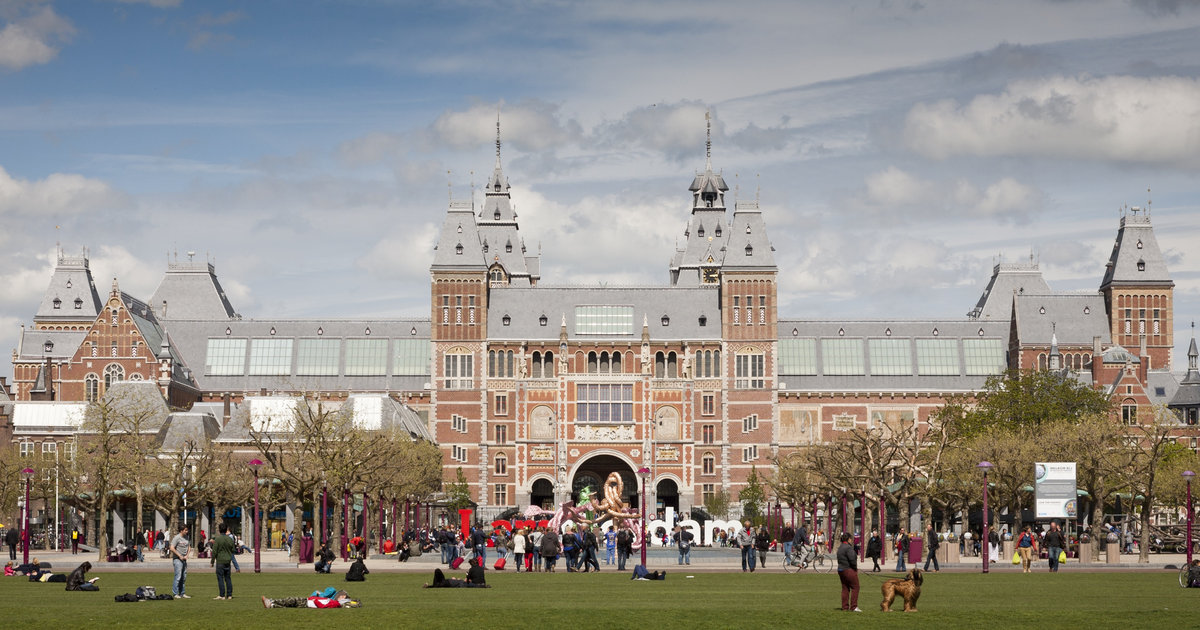 Rijksmuseum is a must visit museum when visiting the city with kids. (Photo: rijksmuseum)
A trip to Amsterdam wouldn't be complete without visiting the city's world-famous, kid-friendly museums. Most of its major museums offer a children's tour. The Rijksmuseum is free for kids under 18, and features Rembrandts, Vermeers and 7500 other masterpieces across 1.5 km of galleries. If you're trying to save time, book tickets online or go late in an afternoon to avoid long lines. Do the same at the Van Gogh Museum, and be sure to purchase the interactive audio tour for everyone. Don't miss the Anne Frank House, which children old enough to read will appreciate. Walk through the house where Anne Frank and her family hid during the Holocaust, and glance at her original diary. At the city's Jewish Historical Museum, kids can learn about Jewish tradition with Max the Matzo as their guide in the children's wing.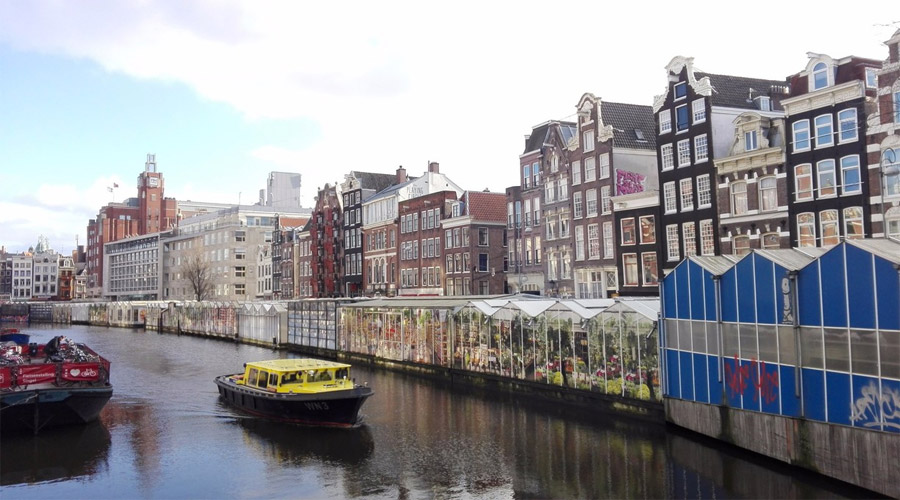 The Floating Flower Market is also a great, kid-friendly attraction. (Photo: amsterdamsights)
The Royal Concertgebouw (Royal Concert Hall), one of the world's renowned concert venues, is known for its excellent acoustics and dazzling interiors. Kids over 6 years old can attend their nighttime concerts or one of their special children's events. Don't miss the Floating Flower Market, where you will find all kinds of tulips, narcissus, and other bulbs and flowers. Also visit Waterlooplein, where you can shop and taste Dutch delicacies such as herring and cheese.
Where to Eat
Kids will love getting sweet or savory pancakes at Pancake Bakery on Prinsengracht, a Dutch delicacy, or you can even find a pancake boat. Check out the Jordaan neighborhood for good Surinamese food, like at local favorite Swieti Sranang. Nearby Café Papeneiland offers authentic apple pie. Popular Bakers & Roasters on Campenstraat offers brunch with options for kids of all ages.
(MORE: 5 Affordable Amsterdam Hotels)
Where to Stay
For Sophisticated Kids: The Conservatorium Hotel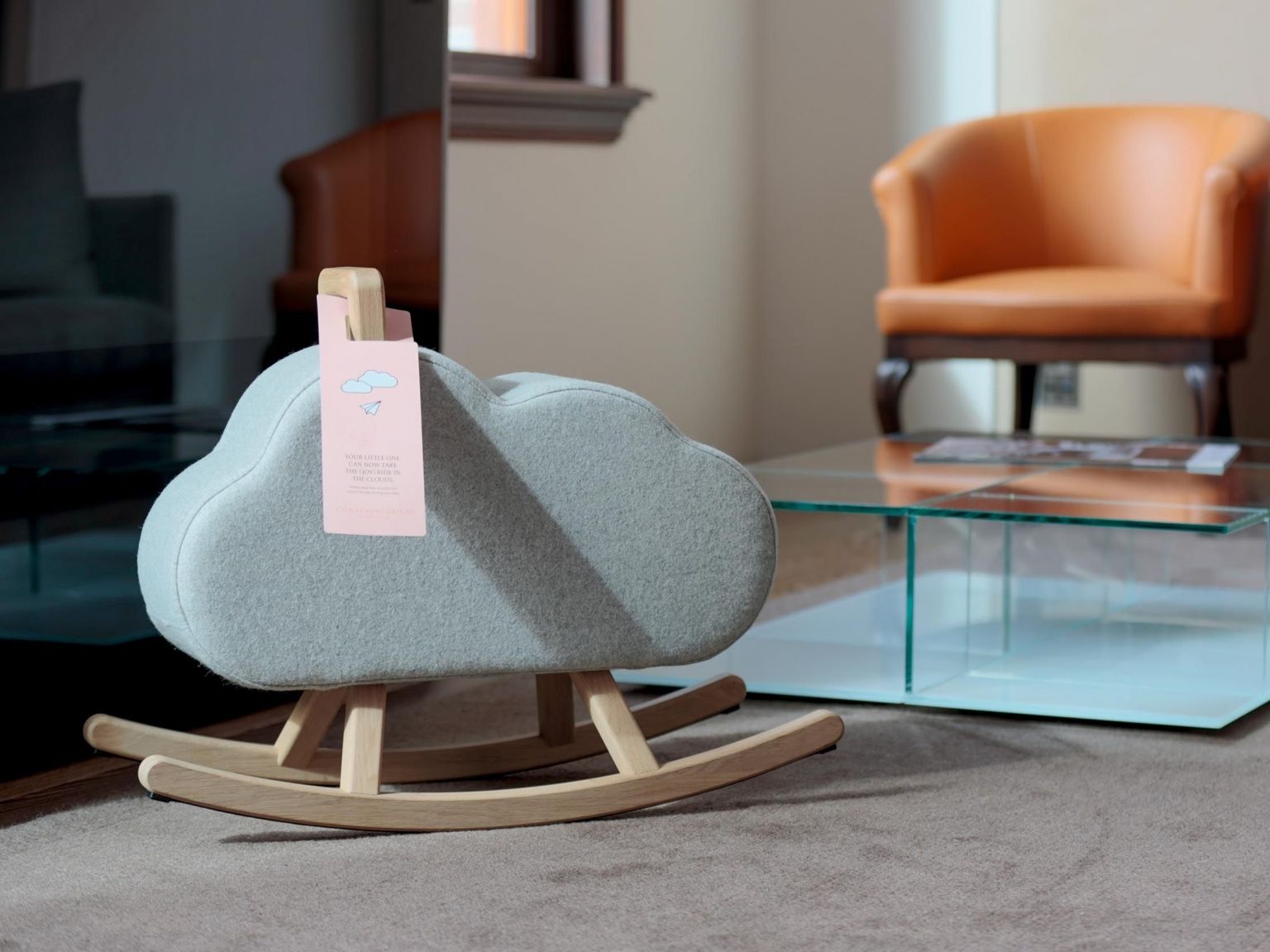 The Conservatorium Hotel is a sophisticated yet family-friendly hotel. (Courtesy The Conservatorium Hotel)
Built in 1897, the Conservatorium Hotel is situated in a beautiful Neo-Gothic building that was originally the Sweelinck Conservatory of Music. In 2011, it was transformed into a deluxe hotel brand. It's the first member of The Set, a collection of of hotels for sophisticated, design, literary travelers in the 21st century. However, the hotel is also very family-friendly, offering bike rentals, so kids, if they are big enough, can go cruising around town. They have swimming pools in the spa/wellness area. Basically, all of Amsterdam is at a child's disposal with the hotel's central location, and they offer exceptional onsite dining.
For Budget Travelers: Hampshire Hotel – Amsterdam American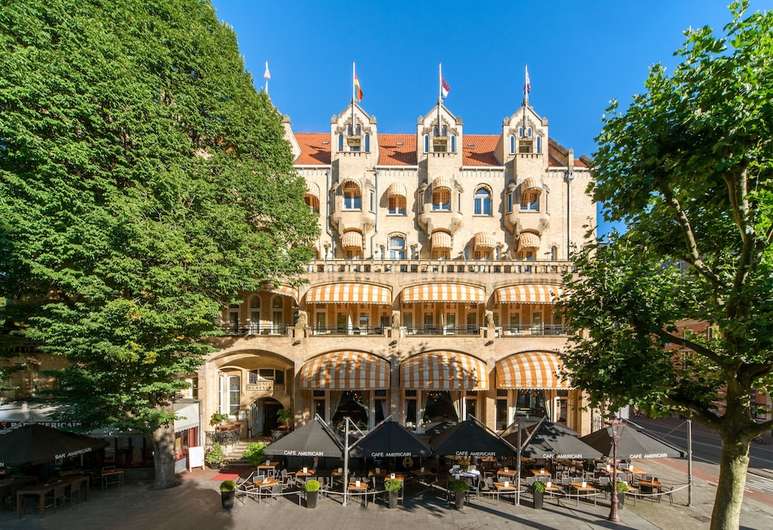 Amsterdam isn't a budget town, but the American is relatively affordable in comparison to others. Room, decorated in a retro, nostalgic style, range in size and budget, from classic to deluxe. All are spacious, comfortable and family-friendly. They offer great amenities as well, including a coffeemaker, flat screened TV and free Wi-Fi. It's right near Vondelpark, a park with greenery and space to run around. Older kids will love the fact that it was a locale in the motion picture Fault in Our Stars.
Holly Rosen Fink of The Culture Mom contributed this to MiniTime. She is the founder of Pivoting Media who blogs about her love of culture and travel.