Terrific picks for getaways in the peak of summer
By Suzanne Rowan Kelleher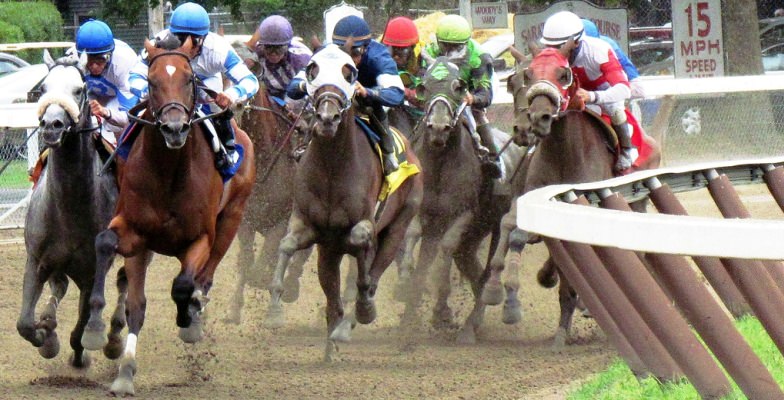 Horse race at the Saratoga Race Course (Credit: Suzanne Rowan Kelleher)
It's summertime, and the living is easy—at least when you're on vacation. The secret of a great getaway this time of year is to avoid places that are too hot, too crowded, or too expensive. Here are five places that come into their prime in July.
Saratoga Springs, New York
This summer marks the 150th anniversary of the Saratoga Race Course, which ran its first thoroughbred meet when Lincoln was president. Nowadays races are held for six weeks every summer (July 19 – Sept. 2, 2013), every day except Tuesday. Beyond horses, the picturesque little "city in the country" in upstate New York is blessed with an overabundance of summertime riches, including a vibrant Victorian downtown, city and state parks dotted with healthy mineral springs, and a high-powered cultural calendar that includes rock and pop concerts plus visits by the New York City Ballet (July 9-13), National Ballet of Canada (July 16-18), and Aspen Santa Fe Ballet (July 24-25). Stick around for August and you can also catch the Philadelphia Orchestra (August 7-24).
Portland, Oregon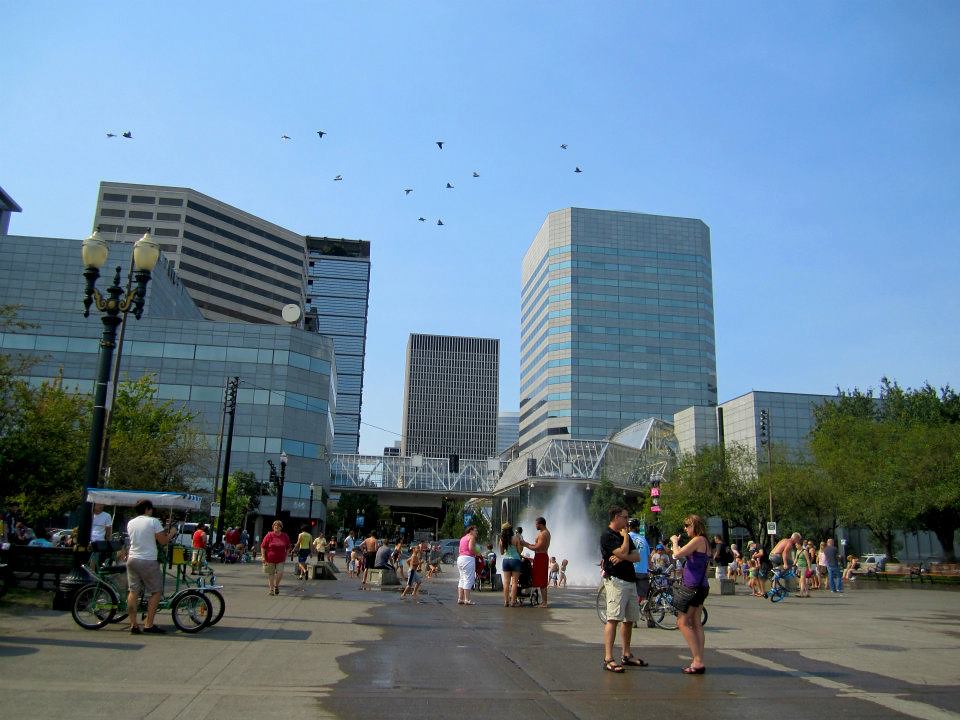 Portland, Oregon (Flickr: LikeWhere)
It's hard to think of a northwestern city that embraces summer with more gusto than Portland, whose healthy-living vibe shines through its myriad farmer's markets and outdoor cafes. There are an exceptional array of ways to get active, from hiking and kayaking to cycling on 300+ miles of city bike lanes, paths and boulevards. Love music festivals? The Waterfront Blues Festival (July 4-7) is the largest of its kind west of the Mississippi, while the Cathedral Park Jazz Festival (July 18-21) is the West's oldest and largest free celebration of jazz and blues.
(MORE: Planning a visit to Portland? Find a kid-friendly hotel.)
Aruba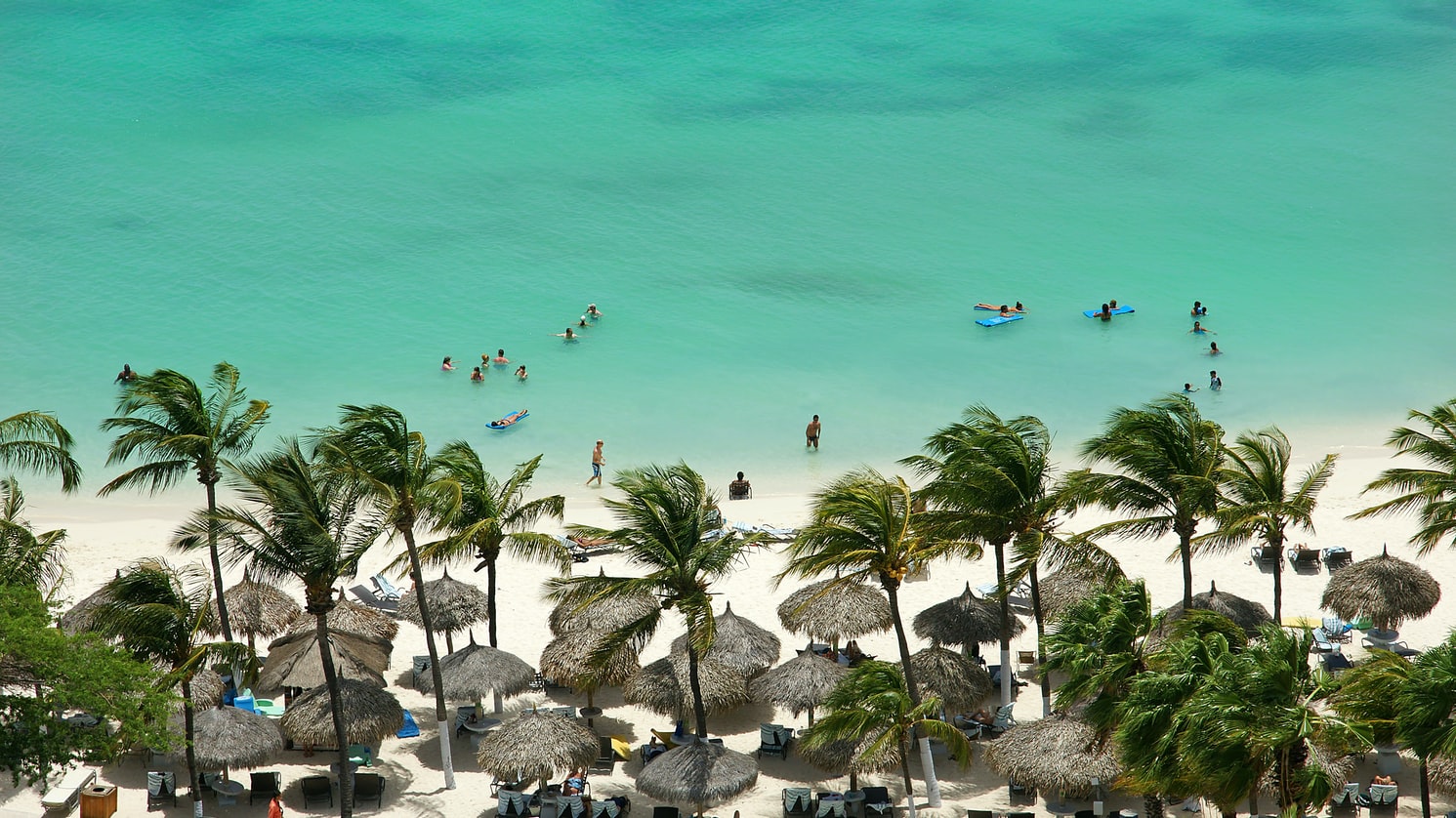 Beach in Aruba (Unsplash: martin passchier)
Blessed with year-round constant temperatures and a location below the hurricane belt, drop-dead-gorgeous Aruba makes a good choice in any season. Still, the smart money is on the summer, when prices take a dive. With the Aruba Tourism Authority's "One Happy Family" package, available now through September, kids under 12 stay free at more than 10 hotels on the island. Participating hotels include Divi Village Golf & Beach Resort and the Aruba Marriott Resort & Stellaris Casino.
Providence, Rhode Island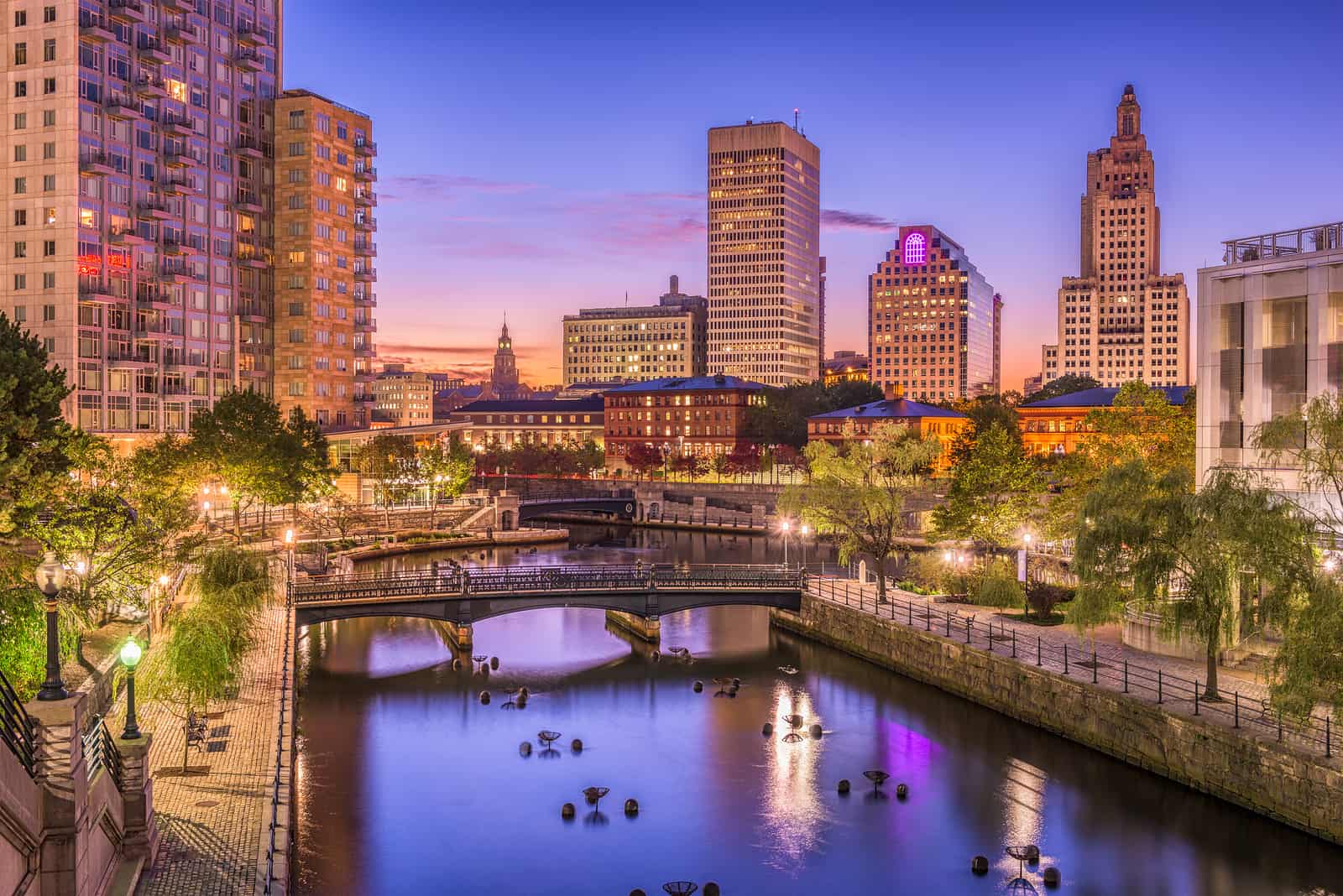 Providence, Rhode Island (Photo: Amy Hartle)
Summer evenings in Providence are brighter thanks to Waterfire, an annual installation of small bonfires that dot the downtown rivers. The city has a pleasing, laid-back college vibe—Brown University and Rhode Island School of Design are within a stone's throw of each other—with shoppers heading for the Downcity Arts District and food lovers filling the many unpretentious yet excellent cafes and burger joints in town.
Grand Traverse, Michigan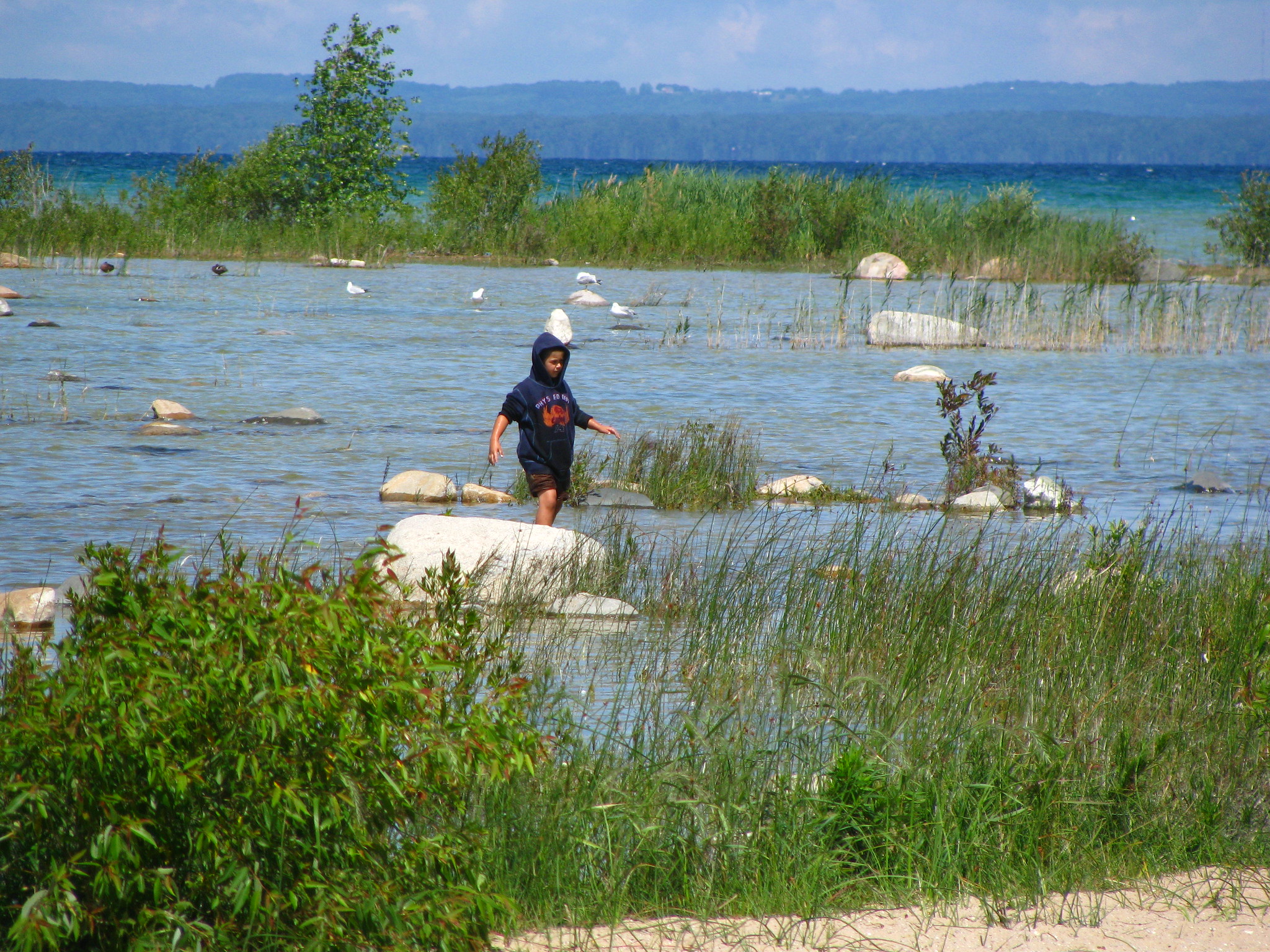 Kid wading in Grand Traverse Bay, Michigan (Flickr: The Last Cookie)
Known for its world-record tart cherry harvests, this gorgeous little region along the shores of Lake Michigan is revving up for the National Cherry Festival (June 29-July 6) and more than 150 events, including live music, air shows, pie-eating contests, and even a cherry pit-spitting contest. A staple on "best small towns in America" top 10 lists, Traverse City tempts with a fabulous food scene (chef Mario Batali summers here) and nearby natural wonders that include freshwater beaches and the spectacular Sleeping Bear Dunes National Lakeshore.