Do Paris like the Parisians and blend in with the locals during your French getaway.
By Rowena Carr-Allinson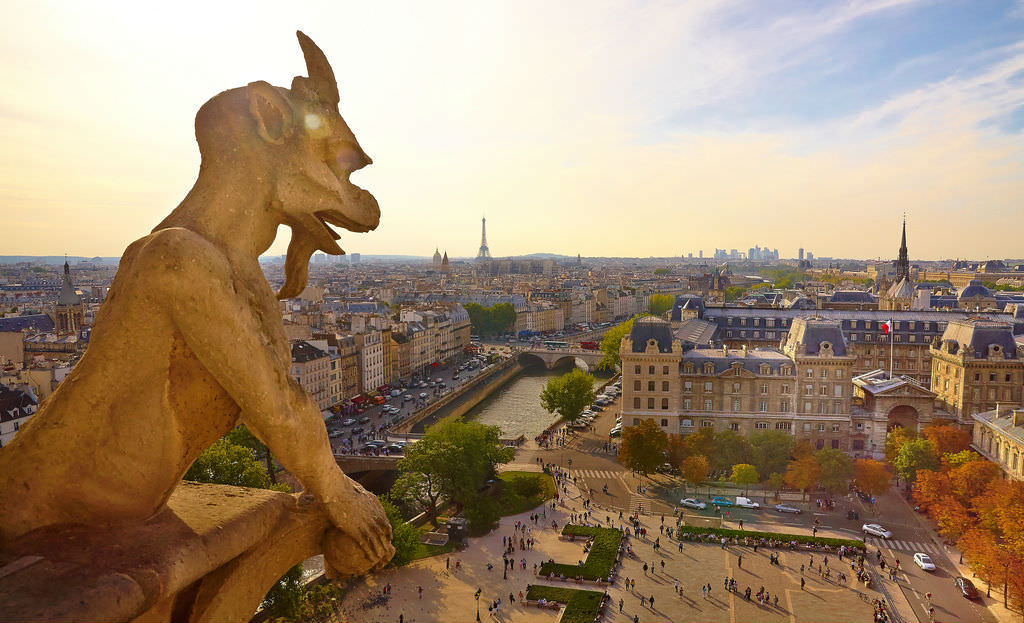 Paris panoramic view from top of Notre Dame cathedral (Flickr: Moyan Brenn)
Paris local and travel writer Rowena Carr-Allinson shares the inside scoop on how to pass as a local on your family vacation in Paris. It all starts with an attitude: nonchalance is key. Even the kids look blasé in Paris. Enthusiasm is not a Parisian trait! Some even say that to appear local one must be aggressive or borderline rude. It's best not to for karmic reasons, of course, but many believe a little snootiness goes a long way.
Here are some great tips for blending in when visiting Paris with the kids.
What to wear…
Avoid bright colours at all cost. True Parisians stick to black in the winter, dark grey or navy. In summer pale colours are acceptable: white jackets, beige and any tone of sand goes. Do not take into account laundry or practicality. This rule applies to kids too. You will rarely see a Parisian child in a brightly patterned outfit. In fact, that is how you recognise the visitors thanks to their loud, "fun" attire. The only pattern acceptable is the sailor stripe, which is very much en vogue – every single season. The discreet star is deemed smart too.
Shop at local stores for a kid-friendly kit. You will be smitten by the adorably chic miniature collections! If budget is no issue, head to Bonpoint but Zara or even Monoprix, the local supermarket, is perfectly fine thanks to its stylish and affordable Bout'Chou collection for babies and kids that range in appropriately muted tones.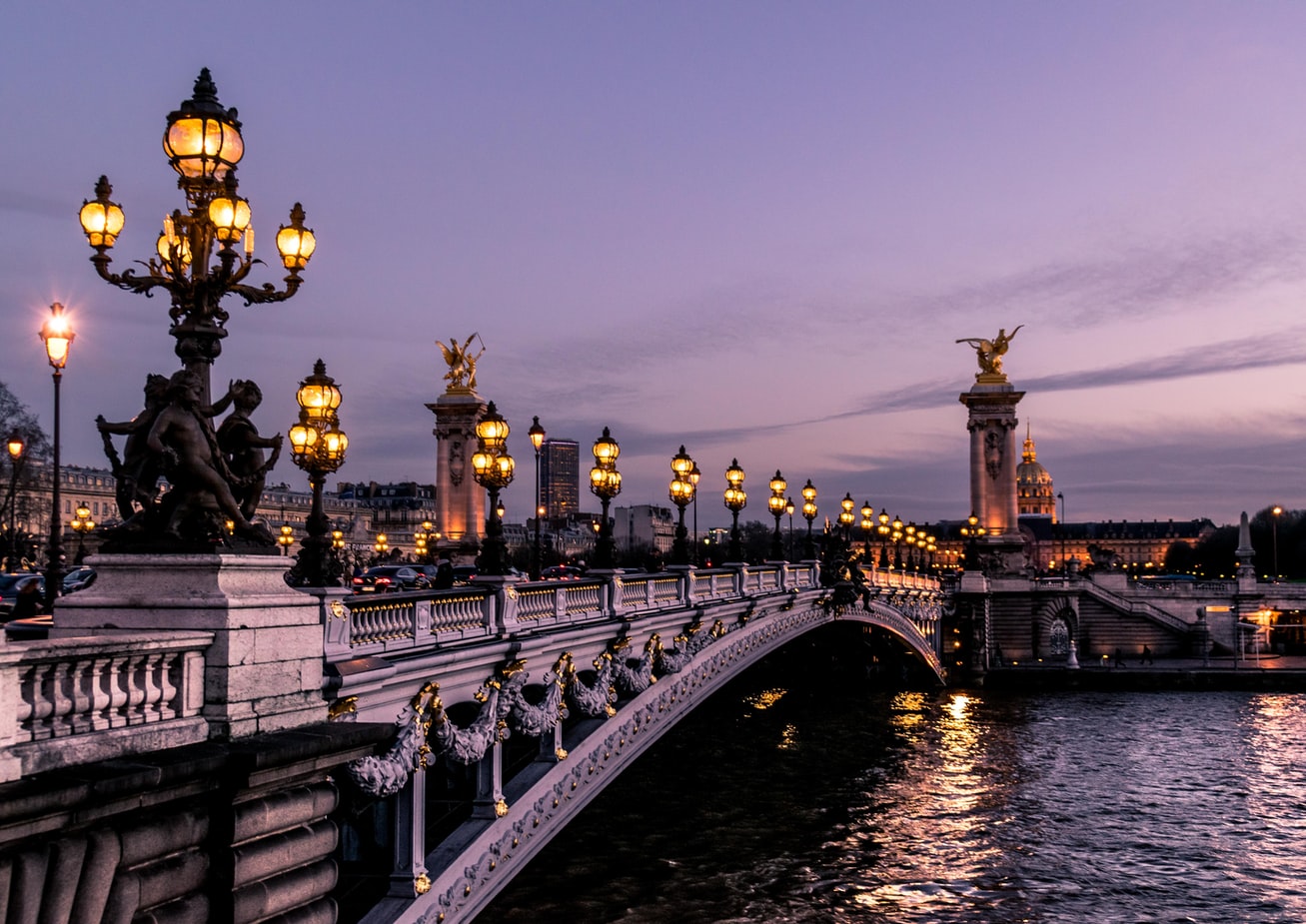 Paris locals (Photo: Léonard Cotte)
How to look…
Ladies hair should be casually styled in a "je m'en fou" meets "I just rolled out of be" kind of way. Makeup is to be kept "naturel". Little girls' tresses should, however, be combed, plaited or held back with an Alice band or bow clip. Princess outfits are to be worn to themed birthday parties only and nowhere else. Little boys can adopt short hair or the surfer-sheepdog style is fine too. The same goes for Daddies.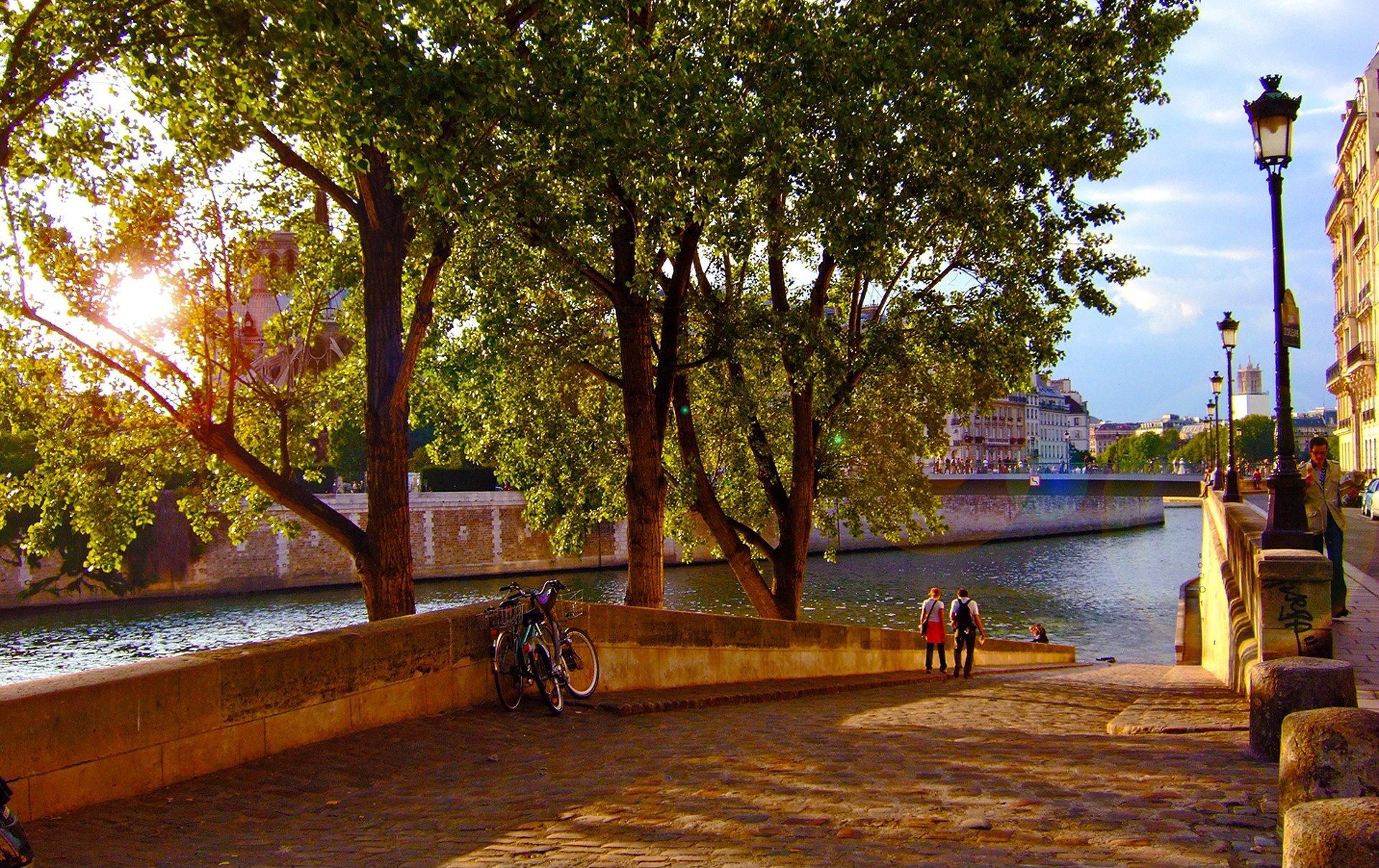 A view of Ile de La Cite' seen from the east bank of Seine (Flickr: Moyan Brenn)
Where to be…
Yes, of course you want to see the sights, but for wandering, steer clear of the tourist-infested areas, like the Champs Elysées. Visiting the Eiffel Tower? Go for a wander into the 7th arrondissement, down Rue Cler, a lovely place to while away some time and grab lunch. After you've ticked off Notre Dame, venture into the Marais, and take a break Place des Vosges. To go really local, choose the 'Bobo' (bourgeois bohemian) quartiers (areas) like Canal St Martin or Batignolles where you can hit the local park, window shop or pop into a Paul for a cheeky 'pain au chocolat', like the locals do. Get around by Velib (free bikes for hire).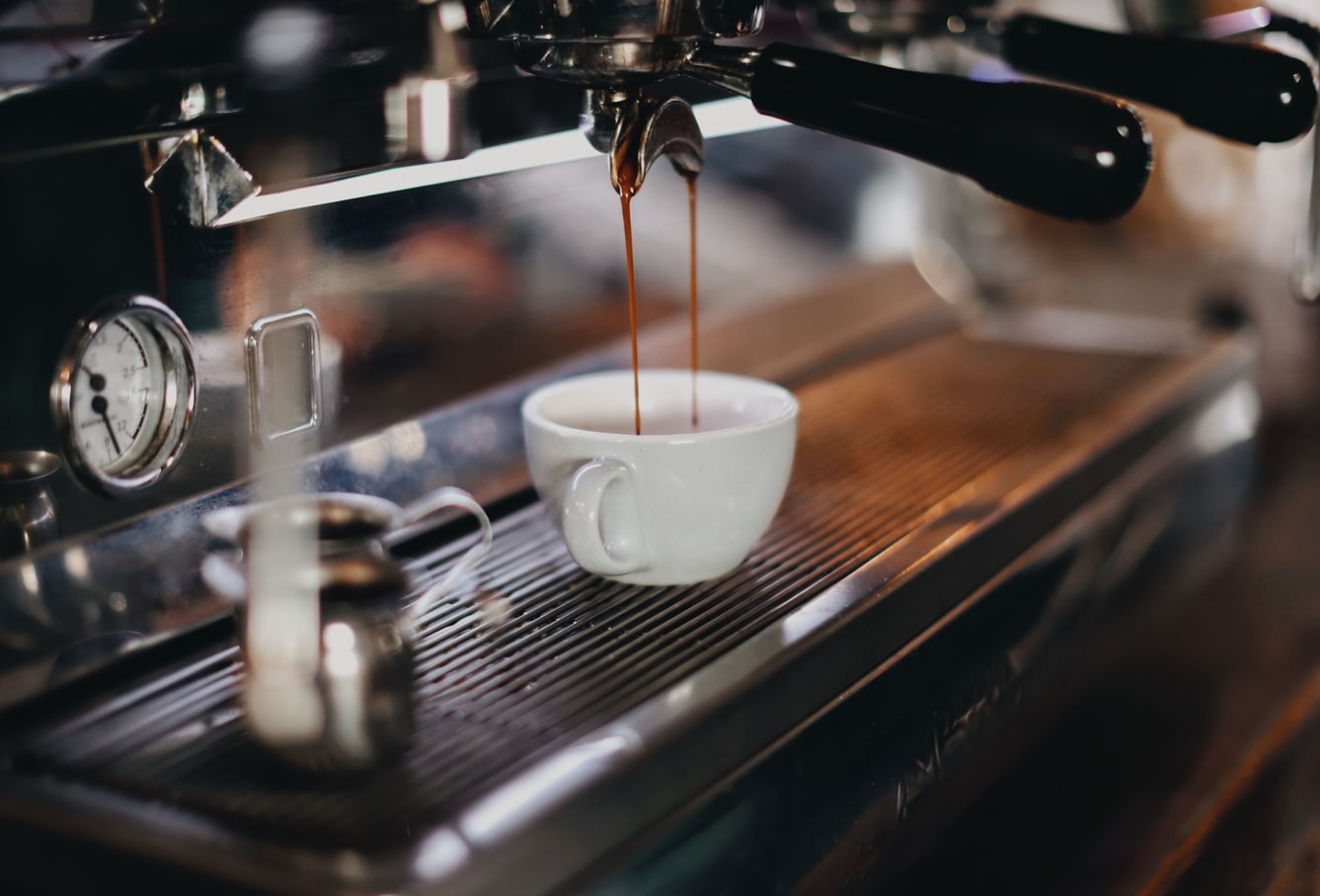 Parisian espresso (Unsplash: tabitha turner)
What to order…
Parisians love their coffee and seem to consume copious amounts of Espressos without ever seeming the slightest bit nervous or agitated! Espressos (teeny tiny and very strong) are drunk after lunch or dinner or throughout the day. If you order un café, that is what will come. Can't handle it? Ask for a noisette – an espresso but with a hint of milk. For breakfast, the café au lait (milk coffee) or grand crème is "de rigueur".
Food-wise, the French love their salads at lunchtime and heavier meals in the evening. Local dishes worth trying are the simple kid-friendly Croque Monsieur (toasted ham and cheese sandwich) usually served with a side of frites (fries) or green leaves. The more adventurous can try the steak tartare (raw minced beef with capers, onions, mustard and ketchup and a raw egg on top).
(MORE: See our list of the top affordable family-friendly hotels in Paris.)
What not to do …
First of all, do not unfold a map or stare at a guidebook, blocking traffic on a street corner. A dead giveaway. Thankfully, today, modern technology has come to the rescue of lost tourists all over the world with useful apps and maps. Indeed, staring at a phone is so widespread, no one will be any the wiser.
Do not talk at high volume. The accent will betray you, but the mere fact of talking above discreet Parisian decibels will oust you.
Do not walk without an aim. Everyone in Paris is going somewhere. Join in and to blend in, stride with a mission. Walk like you mean it.
Do not wear a beret. It's very hard to pull off with aplomb.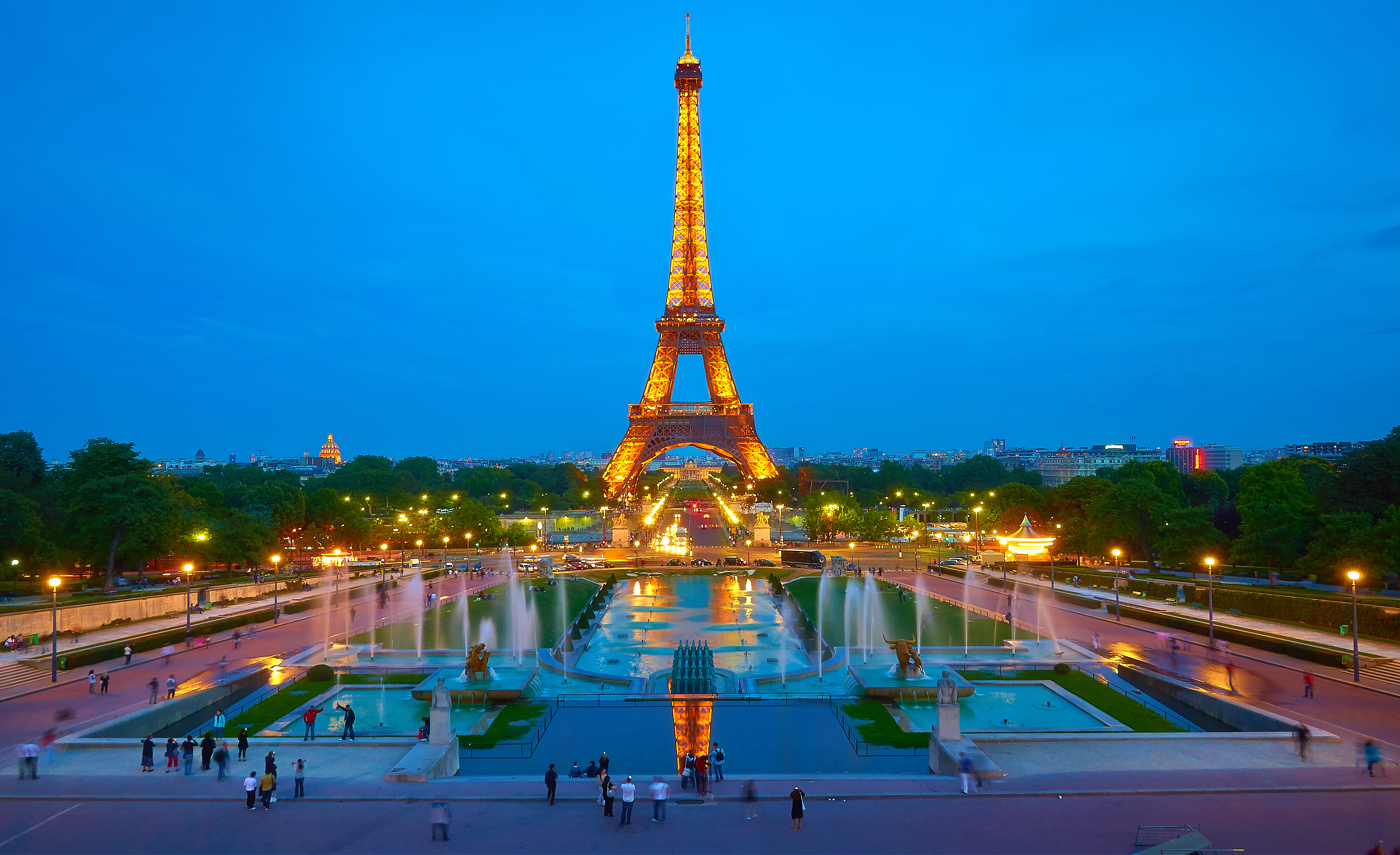 Eiffel Tower from Trocadero at night (Flickr: Moyan Brenn)
What to say…
None of this will work unless you can speak the lingo. A challenge, indeed, so start brushing up on your Français now, or better yet, get the kids to and get them to do the talking…
Rowena Carr-Allinson contributed this to MiniTime. Since the arrival of her son in 2011, she has taken him everywhere from Bangkok to NYC, writing family friendly articles en route.