Unusual things to do with kids
By Sophia LaMonica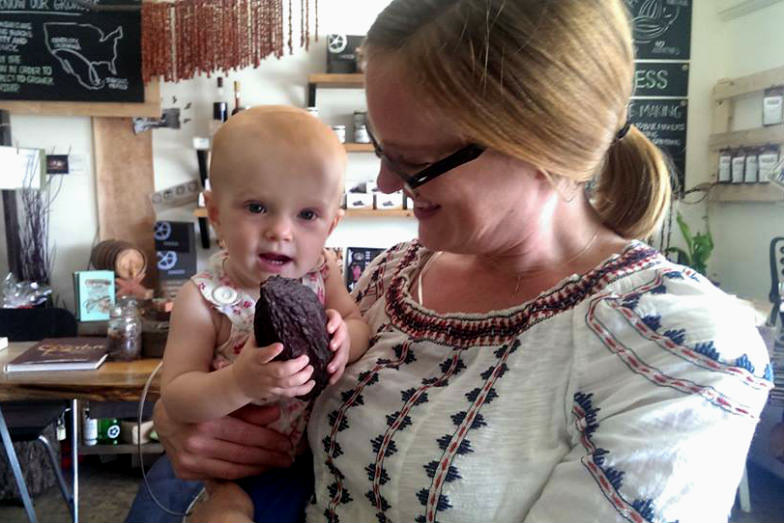 Mom and daughter at ChocoVivo (Courtesy ChocoVivo)
Looking for a new spin on chocolate? Far from the bells and whistles on display behind glass at big corporate chocolate factories, these five off-the beaten-track chocolate tasting spots showcase smaller artisanal chocolate from an emerging group of modern chocolatiers, offering hands-on chocolate making sessions and opportunities to engage kids with ways to learn all about the process of producing this "food of the gods."
Upon stepping into Chocovivo's urban oasis of chocolate on the Westside of Los Angeles, one must refrain from reaching behind the counter for some of the freshest made pieces while awaiting a custom crafted order of chocolate chip cookies. The Mayan Tradition chocolate may be too strong for young palates but the highly drinkable frozen chocolate made with 75% pure cacao is a sure-fire favorite, created with hand-pressed almond milk and expertly heated cacao poured over ice-cream: divine and delicious, just like the chocolate tasting flights that are just $3 or $5 for 6. (12469 Washington Boulevard Culver City, CA 90044)
French Broad Chocolates (Courtesy French Broad Chocolates )
In their small factory in the mountains of Asheville, North Carolina, the folks of French Broad Chocolate invite kids and their parents on tours that explain in lovingly laid out detail how chocolate is made all the way from bean to bar, including an in-depth chocolate tasting that kids and their parents will appreciate. Tickets are $10.00. Tours are every Saturday at 11 am and reservations by calling 828.505.4996 are highly recommended. You can also take a self-guided tour from 2-5:30 pm every day. (French Broad Chocolate Factory & Tasting Room, 21 Buxton Avenue, Asheville, NC 28801)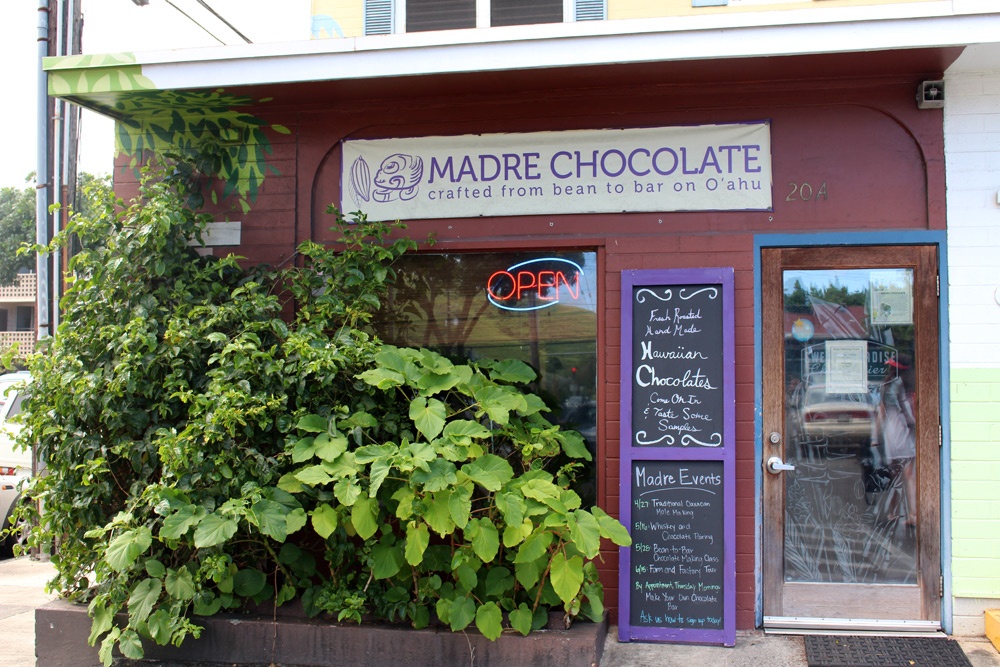 Madre Chocolate (Courtesy Madre Chocolate)
On the island of Oahu, Hawaii? Don't miss the chance to show the kids organic cacao growing on Madre Chocolate's cacao farm just 30 minutes from Kailua. Kids are welcome to help contribute to the harvest, sample the pulp of the sweet cacao fruit and see how the beautiful cacao tree produces pods right off the trunk. In addition to learning how to tell when they're ripe, young chocophiles can taste the fresh sweet cacao pulp, help harvest cacao, and see how it's fermented and dried. Kids 5-12 $20, adults $40. (Kahuku Farms, 56-800 Kamehameha Hwy Kahuku, HI 96731)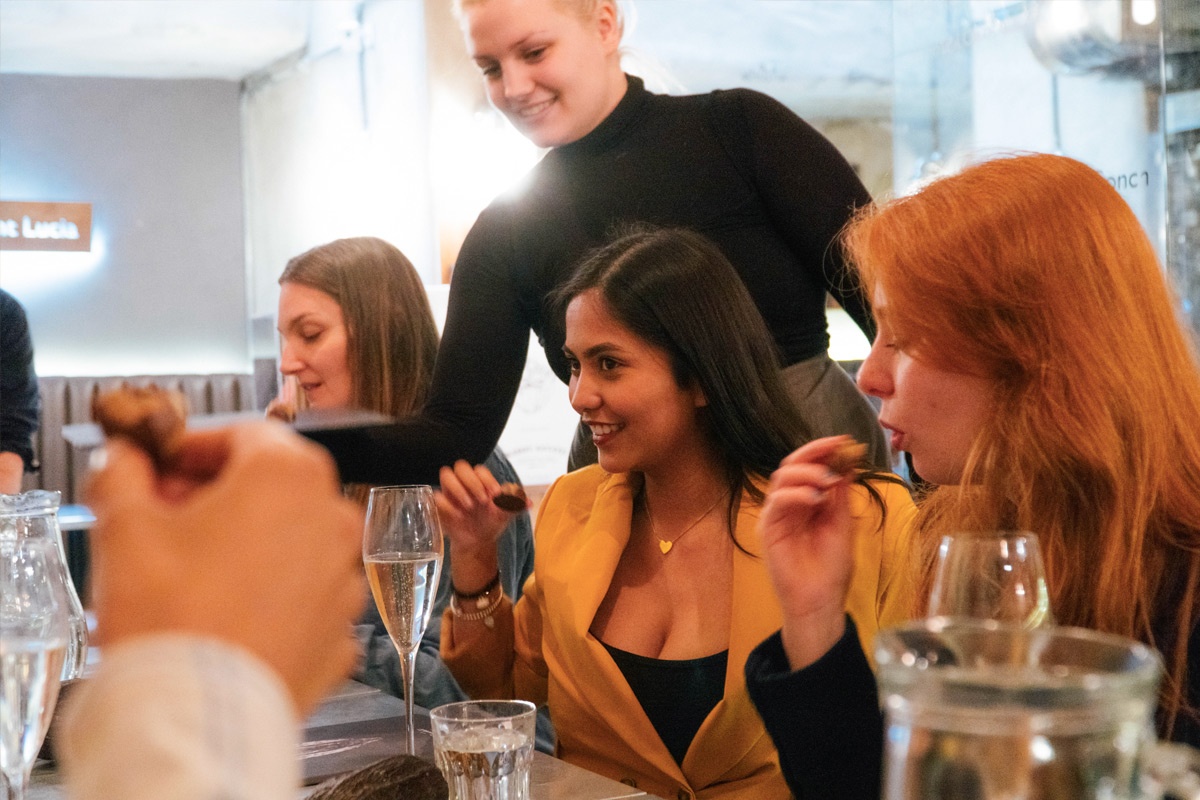 Chocolate tasting at Hotel Chocolat (Courtesy Hotel Chocolat)
Celebrate a birthday with a fun party held in an underground cocoa vault with a Children's Chocolate Workshop at Hotel Chocolat. At this invitingly sleek UK chocolate outpost, kids get to create a chocolate masterpiece, decorate it, and craft a box to take it home in. Book a one hour workshop online £15.00, or about $23 at 4 Monmouth Street in Covent Garden, London.
(MORE: Find more foodie trip ideas for your next family getaway.)
Drop into the Napa Valley of Chocolate on Costa Rica's Caribbean slope and find yourself in the company of fellow chocolate lovers who understand and celebrate chocolate loving at the heart of chocolate itself. Parents may enjoy the refreshing escape into the cacao forest, but the youngest of us can taste the local cacao in a variety of baked goods and handmade truffles at the centrally located Bread & Chcocolate café in Puerto Viejo de Limon.
Sophia LaMonica contributed this to MiniTime.