Paris with kids
By Rowena Carr-Allinson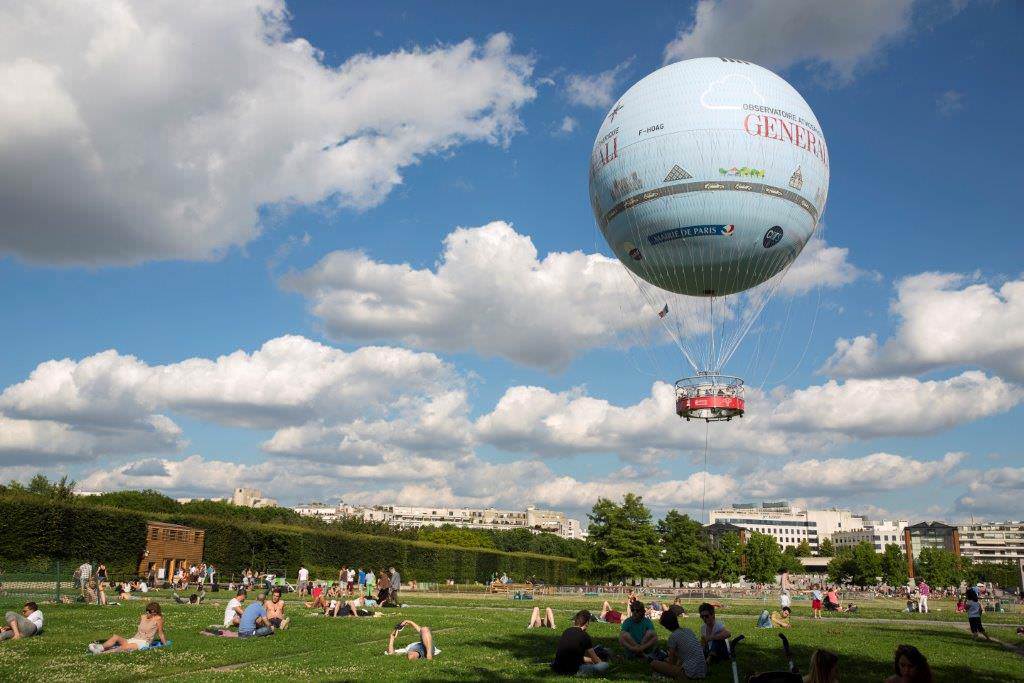 Get a spectacular panoramic view of Paris aboard Ballon de Paris (Courtesy Ballon de Paris)
Sometimes you want to see a city a different way. Who wants to follow the dull tour guide who strides ahead with their umbrella and gives out the same information day in, day out about things to do in Paris without much enthusiasm left? Not the kids, that's for sure. They will prefer a fresh and fun approach, even to see the old classics.
Here are five cool and different kid-friendly ways to see the City of Lights, from the backseat of a vintage traction car to a fixed hot air balloon. Far from the usual dull tours, these are the most original ways to see the French capital with kids.
(MORE: Idyllic Destinations Where French Families Go on Vacation)
Vintage Style: La Traction Parisienne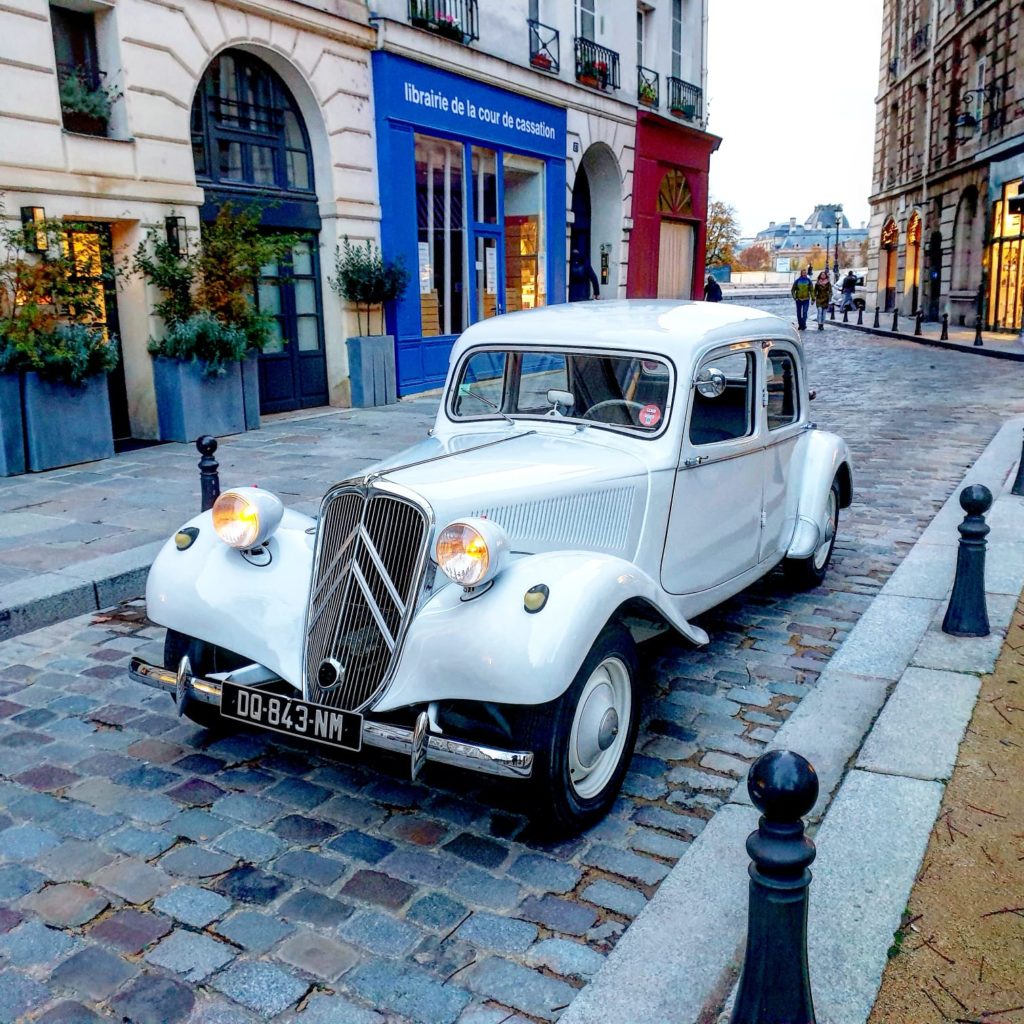 Go on a tour of the city in style in a vintage Citroen Traction (Courtesy La Traction Parisienne)
The ultimate way to see Paris has to be in an old vintage Citroen Traction car. Part Fitzgerald, part Bonnie and Clyde, you'll definitely feel cool when driving around in these family-friendly wheels. The elegant cars, gleaming and reminiscent of another era all have names: Clémence, Eglantine, Clara, Margot and Jeanne. Kids will love the view from the backseat and the admiring glances from passers by, not to mention the easy interaction, waving at locals! For bigger kids who can stay up late, the Paris By Night stops by all the major landmarks for an extra magical experience. Prices for a two-hour tour vary, from around €380 per car seating one to 3 or 4 people, depending on the car.
From Above: Parc Andre Citroen's Hot Air Balloon
Although this is not technically a tour, it's a great, kid-friendly and different way to see Paris. The Ballon de Paris is a hot air balloon anchored by the Seine in the Parc Andre Citroen, it simply goes up and down, allowing passengers fabulous views over the city. It also means you can see the Eiffel Tower, which you can't when you're on it! Rumour has it Angelina Jolie and Brad Pitt took their brood up on a visit to Paris so it has plenty of kudos. Open daily, it's just €12 for adults and €6 for kids 3 to 11 years of age, and free for under 3s. Check the weather though, as it can be closed during bad weather days. With good weather, it can go up to 300m where it also takes a measure of the air quality. Definitely one of the most fun things to do in Paris with kids!
Al Fresco: Paris by TukTuk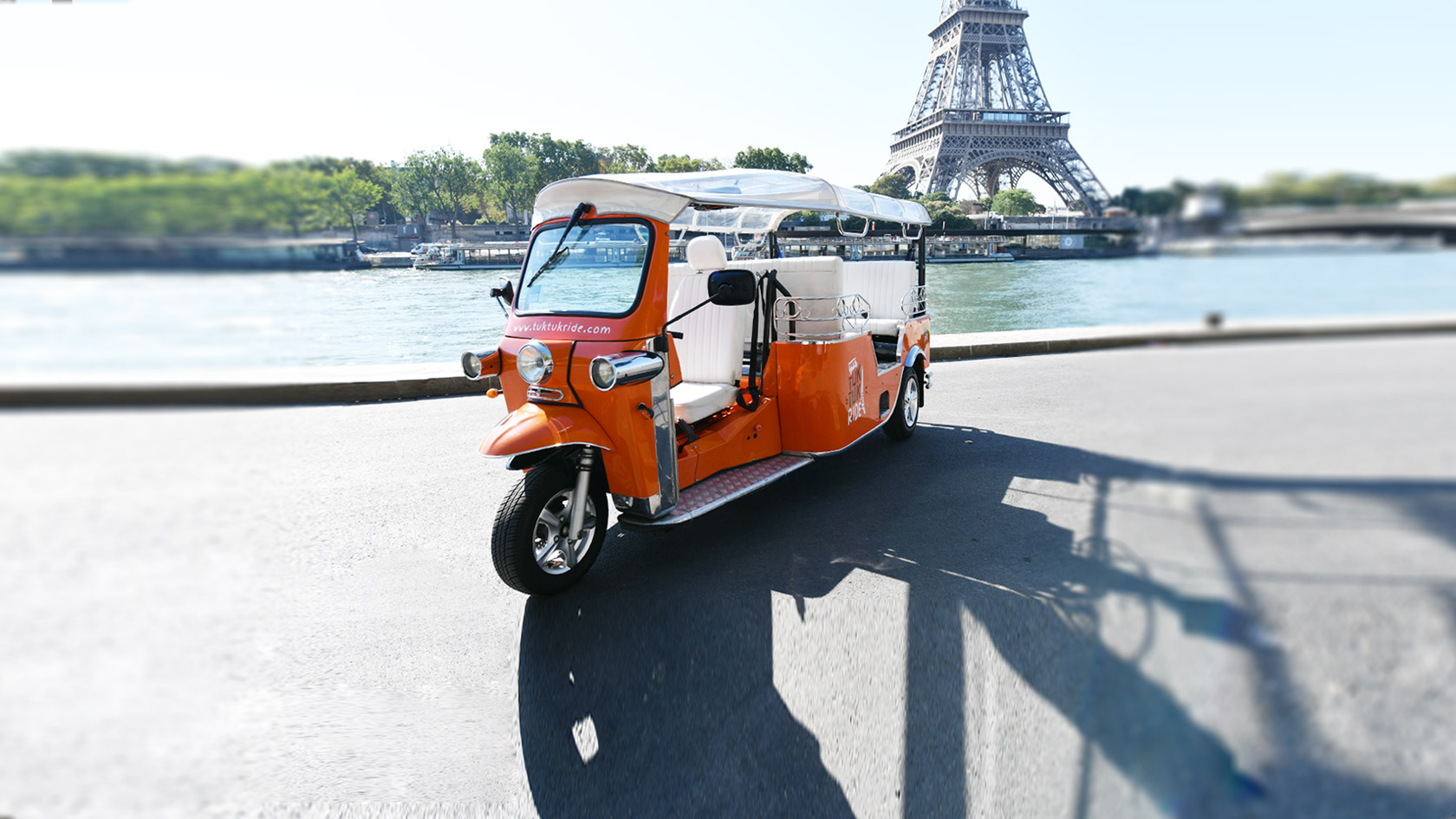 Take Paris by storm in a tuk tuk (Courtesy Allo Tuktuk Paris)
It's more Bangkok than Paris admittedly, but the Tuk Tuk has taken the French capital by storm. Really kid-friendly, you can buy a 2-day ticket (€20 per adult, €10 for under 12s and free for under 5s), and hop on and hop off at various points in the city, like the Eiffel Tower, the Arc de Triomphe and the Tuileries Gardens. Much more fun than the metro and way cooler than taking a taxi, this is a great way to see the city without those long hikes that can get tiresome with kids. With up to two adults and two kids riding, the tuk tuks are flexible and fun, zooming from A to B. And they have the added bonus of a knowledgeable personal guide on hand too.
Classic Gaming: 2CV Monopoly Tours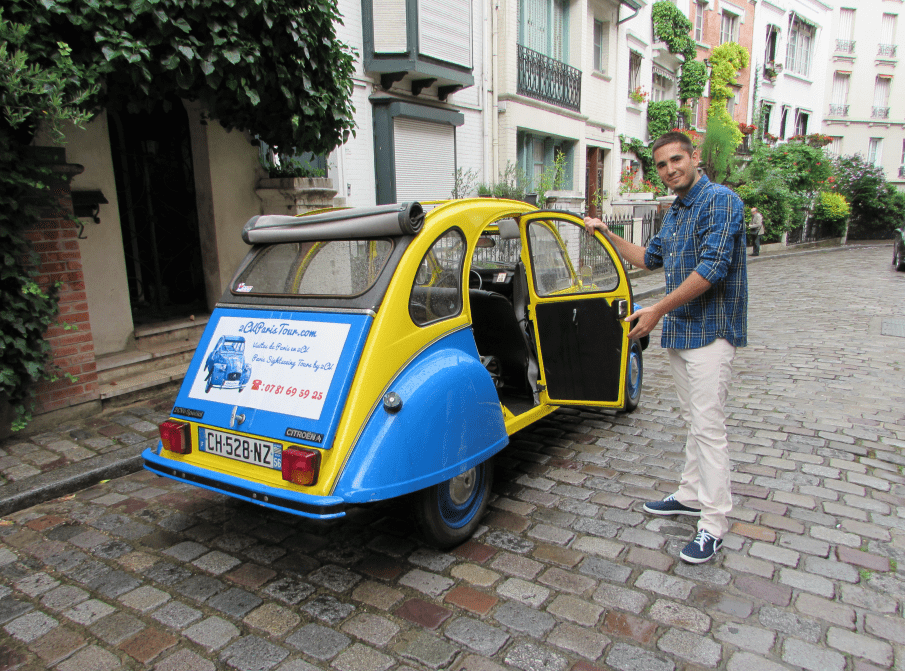 Explore the city while playing monopoly with 2CV Monopoly Tours (Courtesy 4 roues sous 1 parapluie)
Mixing the classic 2CV cars and a Monopoly itinerary makes this trip around Paris really kid-friendly. Hop aboard a fun little 2CV, and see for yourself all the things to do in Paris as you travel around the virtual board game. The classic motors are iconic in France and always draw looks; but be warned, the suspension is a little bouncy! Get your team of 3 per car and play the game, buying and selling houses and hotels, with the aim to be richer at the end of the tour. What's not to love? Tours run from 2pm to 5pm and cost €40 per person.
(MORE: Family-Friendly African Safaris for the Trip of a Lifetime)
Equine Adventure: By horse drawn carriage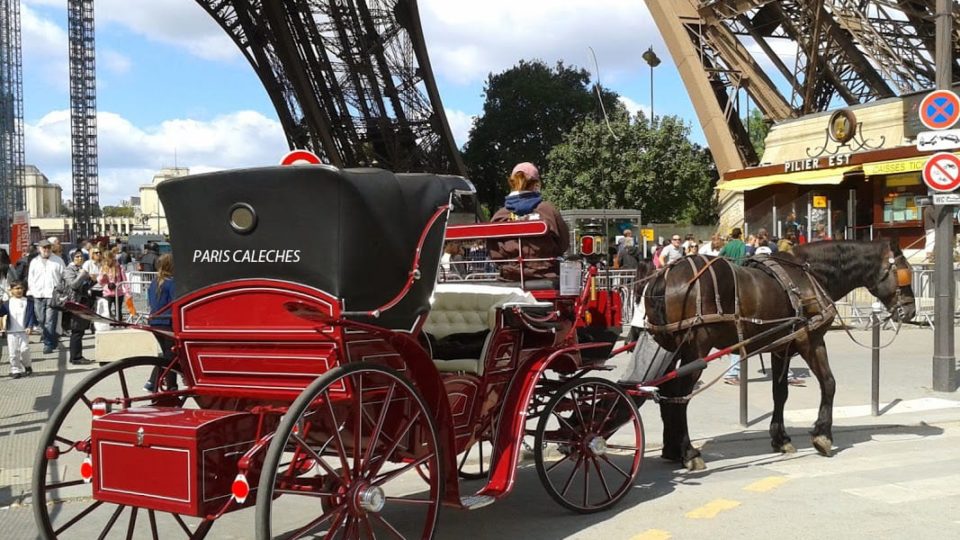 See Paris on a horse drawn carriage (Courtesy Calèches Paris)
Horse lovers will really enjoy an old-fashioned tour in a family-friendly 'caleche'. The horse-drawn carriage is actually a "barouche" with a collapsible hood, which means you can ride even in bad weather, even more so thanks to the cosy blankets. Riding the shiny burgundy 'car' is like taking a ride through time. Complete with top hatted driver, you'll love the clippety-clop sound of the horse's hooves as you travel through the cobbled streets of Paris. From 90€ for a half hour tour, departing from the East pillar of the Eiffel Tower, Wednesday to Sunday from 1pm to 7pm Custom tours are also available.
Rowena Carr-Allinson contributed this to MiniTime. Since the arrival of her son in 2011, she has taken him everywhere from Bangkok to NYC, writing family friendly articles en route.