Traveling with kids
By James Holland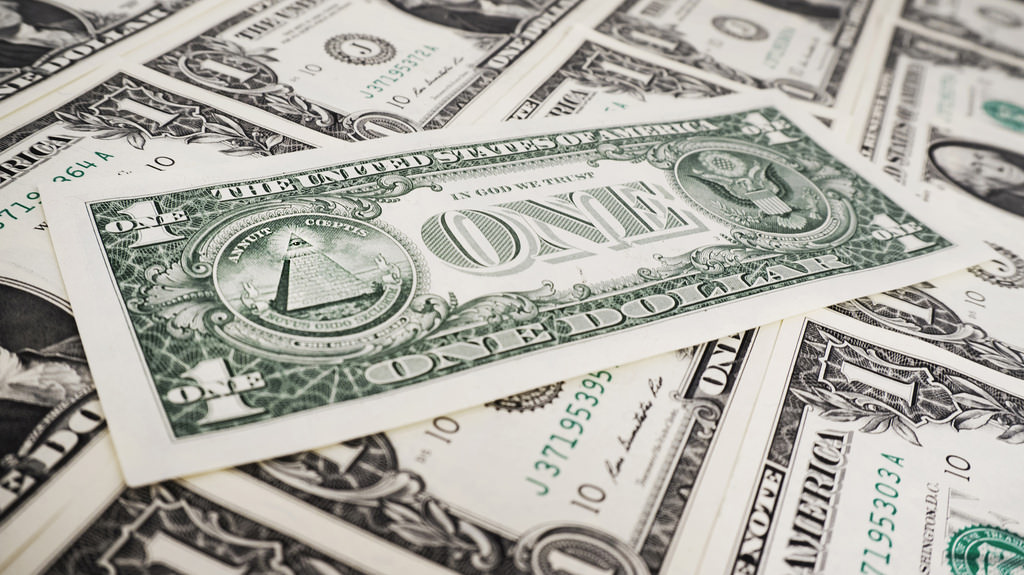 Clueless when to tip on your family vacation? Here are five family-friendly destinations where tipping is customary. (Flickr: Pictures of Money)
Americans are used to tipping. In fact, we tend to tip more than most any other country. You may be used to tipping 20 percent for every meal, regardless of service. There might be a 20 percent tip for every taxi ride or a couple dollars to the valet. But during your family vacation abroad, remember that tipping etiquette changes depending on where you are. Be careful. Most other countries function very differently. Don't tip in Japan, for example.
Also that's true for a tourist area might not be true the rest of the country. Touristy areas have become more and more used to the American way of tipping. Servers might expect the 20 percent most Americans add to a bill. Walk a few blocks from the Pantheon in Rome however, and things change very quickly.
Here are some of the top travel destinations for a family vacation where tipping is customary.
(MORE: To Tip Or Not To Tip: A Family's Guide To Tipping On Vacation)
Canada
There are a few countries that share a similar tipping etiquette. Canada is very similar with the usual 15 to 20 percent tip at restaurants. Servers rely on tips to get by, just like in the US. Taxis are 10-15 percent. A couple dollars to the valet and to the porter is normal. The only difference is that tipping is not quite as mandatory. But you should do it anyway.
Mexico
In Mexico, most people in the service industry rely on tips to get by. Tipping etiquette here means 15 percent at a restaurant. You might be able to tip with dollar bills (not coins) in the Riviera Maya, Cabo and Puerto Vallarta. But tip in pesos when you can. Make sure to tip 10-20 percent to your tour guide. And make sure to tip 25 to 50 pesos to the housekeeping staff as well as the bellhop.
Morocco
Morocco may seem daunting as a family vacation and in regards to tipping etiquette. But don't get overwhelmed with the crowds or unofficial tour guides. This is not as tip heavy as you would think. Round up on taxi rides. Leave a few extra dirhams on that dinner bill. Ten percent is nice if the service was good. But just like Europe, check that the service fee hasn't already been added to the bill. Speaking of those unofficial tour guides, they show up whenever you look lost. They may help you find some shop or destination and then ask for a nice tip. You don't owe these people anything, and you'll probably want to avoid dealing with the shadier looking ones.
India
Tipping etiquette in India can be tricky. A family vacation here means you'll not only be dealing with service staff and taxis. You'll be dealing with tuk tuk drivers, guides, swamys, toilet attendants and more. Make sure to keep small bills and coins to making tipping easier. Restaurants are relatively easy – add 5 to 10 percent to the bill. Round up for any taxis. Give a couple rupees to shoe handlers at temples, toilet attendants and street vendors (this one is optional). However, you'll want to tip your guides well when they do a good job. There's not a lot of consensus, but tip at least 500 rupees per day.
(MORE: How to Take Full Advantage of an All-Inclusive Vacation)
The Caribbean
Hitting the beaches in the Caribbean is a must family vacation. Make sure to know the tipping etiquette in these islands. You'll want to tip 10 to 15 percent at restaurants if there's not a service charge. Make sure to read the fine print on the check. 10 to 15 percent is perfect for tour guides on that diving tour. Tip a couple dollars on taxi rides. Hotel tipping is similar to the US. Give the bellhops a dollar or two per bag. Leave 2 dollars a day for your maid. This only applies to hotels that are not all-inclusive where tipping is discouraged. If you're taking a cruise, a tip will be automatically included (generally – check your bill), but do tip your porter at the pier. On islands such as USVI and BVI, American dollars are expected. Dollars are accepted on most islands.
James Holland of Another Spur on the Road contributed this to MiniTime.