Best attractions in London for free
By Erin Bender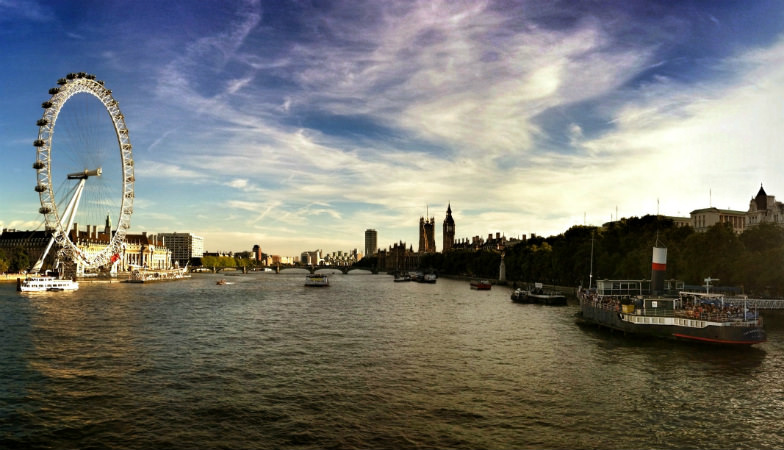 View along the River Thames (Flickr: Mike Rolls)
Visiting London can be expensive. It's a city with luxury hotels and the British pound can be an unforgiving currency when it comes to exchange rates. And while London is full of wonderful things to do with your kids that might be costly, it also has fantastic free opportunities that will keep the family just as happy.
(MORE: Find kid-friendly hotels to stay in while visiting London.)
Walk Along the Thames River
West of Founder's Arms, near Southwark tube station, is a great place for a stroll. If you are lucky you can catch the street performer blowing giant-size bubbles that can keep the little ones entertained for a long time. Try a bag of piping hot donuts in the nearby food van or simply walk along the Thames and admire the view.
FREE: Unless you're buying fresh, hot donuts and of course, tipping the street performer.
Natural History Museum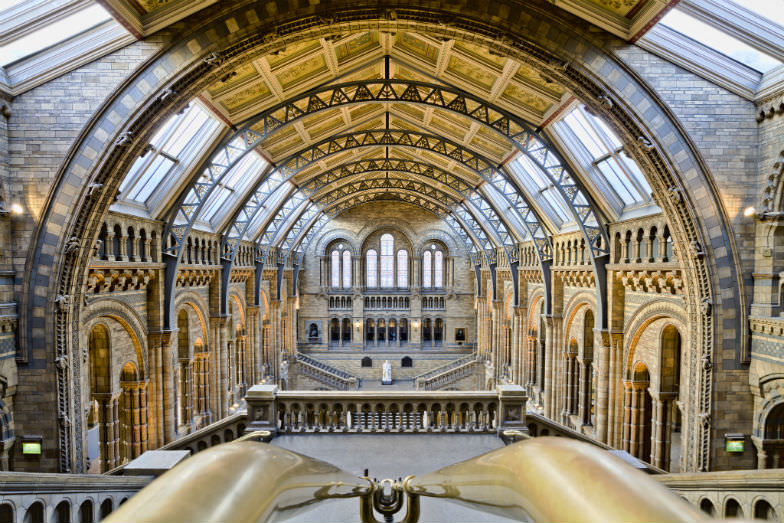 Inside the Natural History Museum (Flickr: Michael D Beckwith)
All the museums in London are free, and this is one of the best. Dinosaurs, a life-size blue whale, mammoths, and more… this place is huge! You might not fit it all in one day, but you will certainly have a grand time trying.
FREE: Unless you're spending money at the café or offering a donation.
Diana Memorial Park, Kensington Gardens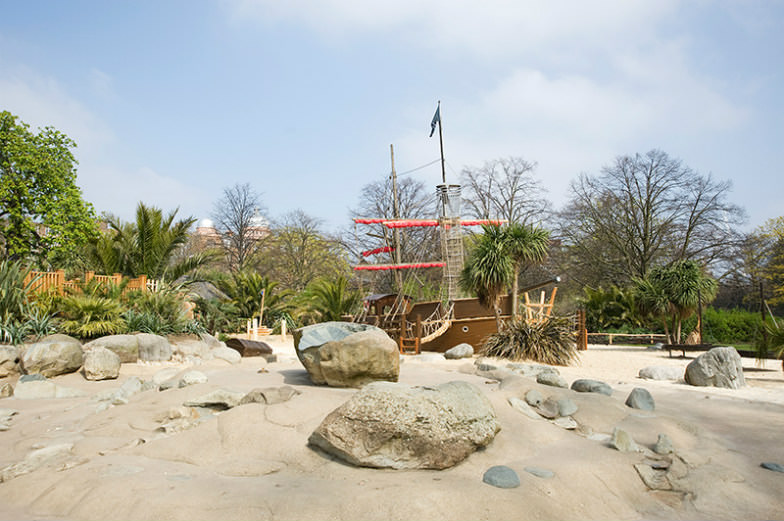 Diana Memorial Park in Kensington Gardens (Royal Parks)
The Kensington Gardens are fit for royalty and the playground is no less. A pirate ship, swings, small splashing stream (in summer) and lots more. The playground is surrounded by fencing and security at the gate, discouraging people without children to enter. Located opposite the road from Queensbay tube station.
FREE: Unless you are spending money at the nearby café. Save some money and bring your own snacks.
Science Museum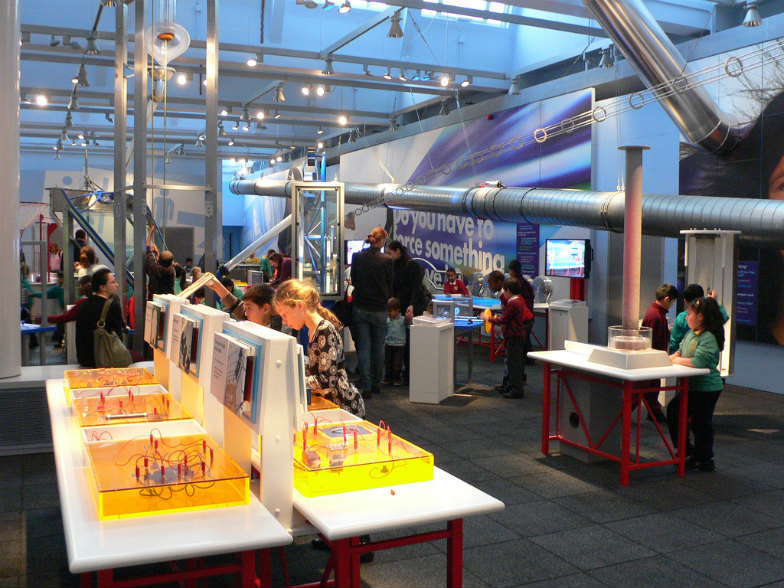 Kids at the Science Museum (Flickr: Heather Cowper)
Another free museum with a really wonderful kids section. Down in the basement is "The Garden", which features water play area, Lego play, cubby play and a lot more. You could spend hours here and not see any other part of the museum. However on the ground floor there is a Pattern section, which was hands-on educational entertainment that the kids will enjoy too. If that fails to impress your older ones then discovering rockets and trains hanging from the ceiling surely will.
FREE: With optional donation.
(MORE: Find more kid-friendly attractions in London.)
Hamley's Toy Store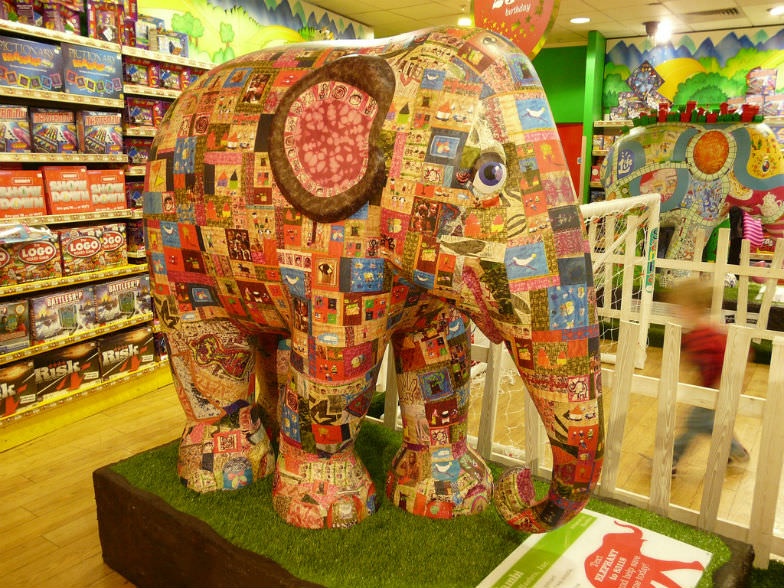 Inside Hamley's Toy Store (Flickr: Loz Pycock)
This remarkable store requires a visit from anyone coming to London. It's an institution. You will have to resist the seven floors of marketing prowess to let your little ones have a ball. The store is filled with toys and demonstrations that kids can touch and play with. Two hours will fly by as you read books, get nails painted, race cars or fly giant Frisbees. And the bubble blower at the door is not likely to make exiting easy either. This store really has a magical atmosphere.
FREE: Unless you fall victim to buying one or more toys.
Erin Bender of Travel With Bender contributed this to MiniTime.