Terrific alternatives that are just as magnificent
By Jody Halsted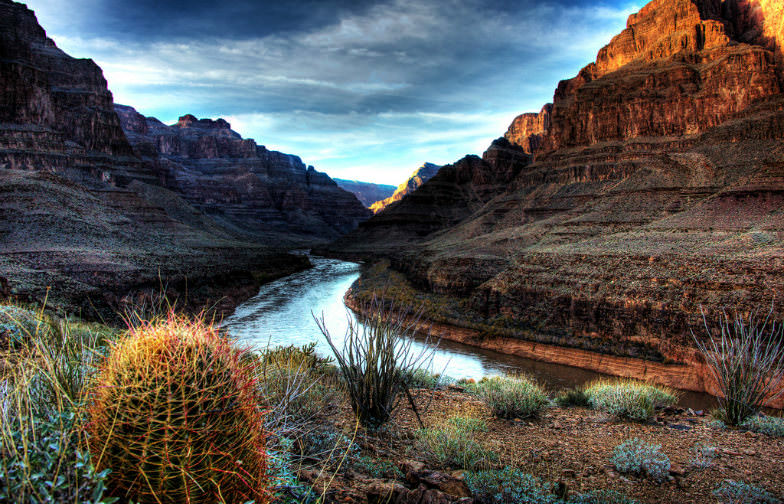 Grand Canyon (Flickr: Randy Pertiet)
The Grand Canyon, America's largest and most popular canyon, see nearly 5 million people visit each year. Stretching 277 miles in length with widths from 4 to 18 miles, the Grand Canyon is certainly a sight to behold. While the Grand Canyon is a bucket-list item for many, its Arizona location puts it out of reach for families with time or budget constraints.
Luckily the United States has more canyons than you realize and they are just as family-friendly! If your family is planning a great gorge getaway try one of these Grand Canyon alternatives.
Grand Canyon Alternatives
Palo Duro Canyon State Park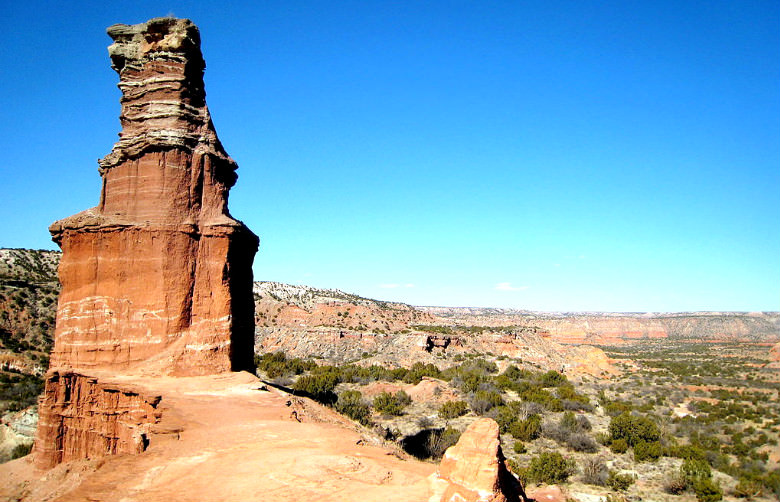 Palo Duro Lighthouse (Peter Fitzgerald)
The second largest canyon in the United States, Palo Duro Canyon State Park, can be found just south of Amarillo, Texas. While most visitors at the Grand Canyon view its splendor from the rims, visitors can drive winding switchbacks into the valley of Palo Duro Canyon to access multiple camping sites, hiking and mountain biking trails. Kid-oriented activities include earning a Junior Naturalist patch as they explore the canyon – just pick up a packet as you enter the park. For a different view of the canyon, see it from horseback with Old West Stables or fly above the canyon on a zipline.
(MORE: Find kid-friendly hotels in Amarillo, TX.)
Badlands National Park
Unlike the Grand Canyon, where no fossils have ever been found, fossil discoveries happen regularly at Badlands National Park in South Dakota. In fact, the Ben Reifel Visitor Center houses a Paleontology Lab where you can view paleontologists working with recent fossil finds. The Badlands offer plenty of animal sightings including bison, Bighorn sheep, bobcat, porcupine, prairie dogs and even the nearly extinct black-footed ferret. Kids can become Junior Rangers, earning a badge as they hike and discover the Badlands.
Providence Canyon State Park
Possibly one of the youngest canyons to be found, Georgia's Providence Canyon State Park was created by erosion from poor farming practices in the 1800s. At just over 1000 acres and 150 feet deep, Georgia's "Little Grand Canyon" is filled with scenic views and stunning vistas. A short trail loop from the visitor center provides access to the canyon floor, making this a perfect "beginner" canyon for families.
Letchworth State Park
Flowing north to Lake Ontario, the Genesee River in western New York has carved an impressive canyon with walls 600 feet high surrounded by lush forests guarding dazzling waterfalls in Letchworth State Park. While the park has over 50 waterfalls, the three major falls are found in Portage Canyon in the southern section of the park. Named one of America's top campgrounds, Letchworth State Park has over 66 miles of hiking trails and offers visitors plenty of activities, including recreation programs, water activities and hot air ballooning, if they tire of the scenic views.
(MORE: Find other attractions near Letchworth State Park.)
Bryce Canyon National Park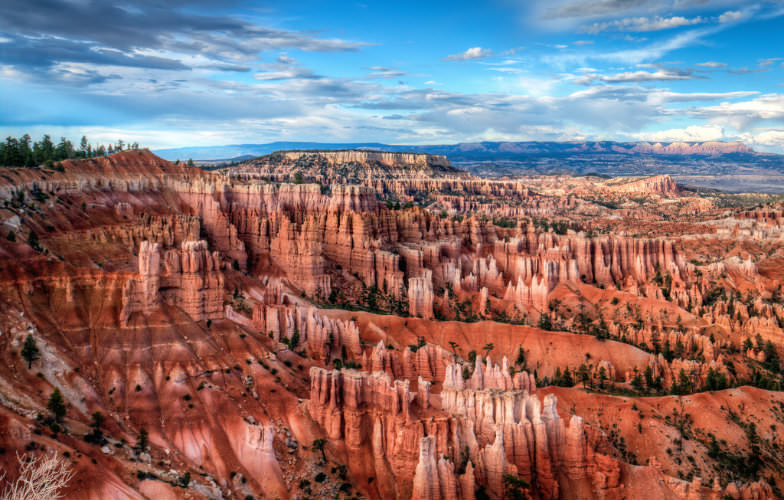 Bryce Canyon (Flickr: Todd Petrie)
The towering hoodoos of Bryce Canyon National Park in Utah seemingly defy gravity, their pillars an ombre of red, fading to fiery orange and finally white as they point to the skies. Filled with trails of all lengths – some as short as half a mile – winding your way through the hoodoo labyrinths may lead you to magnificent arches, natural staircases and even Fairyland Canyon. The "last grand sanctuary of natural darkness", Bryce Canyon is as breathtaking at night as it is during the day. Visit during a full moon and join the rangers for moonlit hikes. Or join forces with "The Dark Rangers" for an astronomy presentation that will leave you star struck.
Jody Halsted of FamilyRambling.com contributed this to www.MiniTime.com.