Summer vacation packages at lake resorts for families
By Suzanne Rowan Kelleher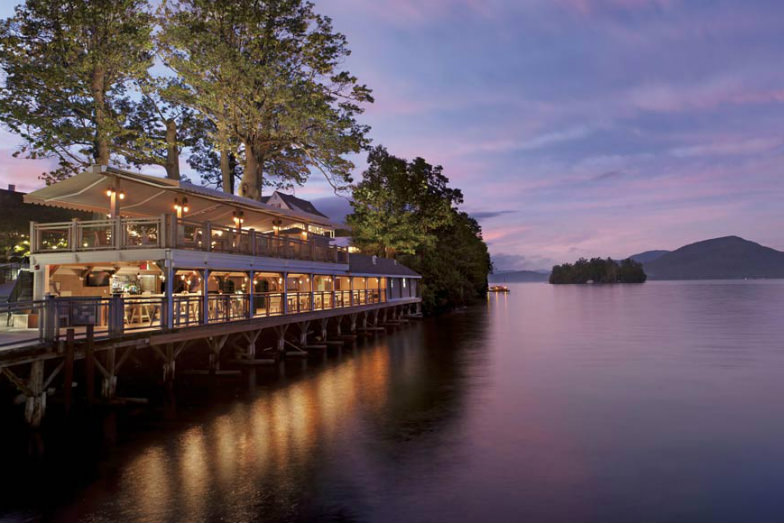 Sagamore Resort at dusk (Sagamore Resort)
On a scorching summer day, there's nothing more idyllic than a relaxing lake view and a refreshing dip in the water. The best family-friendly lake resorts offer plenty to do on land and water—without the riptides, jellyfish, and sandy swimsuits you encounter at the ocean. Still on the lookout for an affordable summer getaway? Here are five resorts where you can save as you celebrate summer on the lake.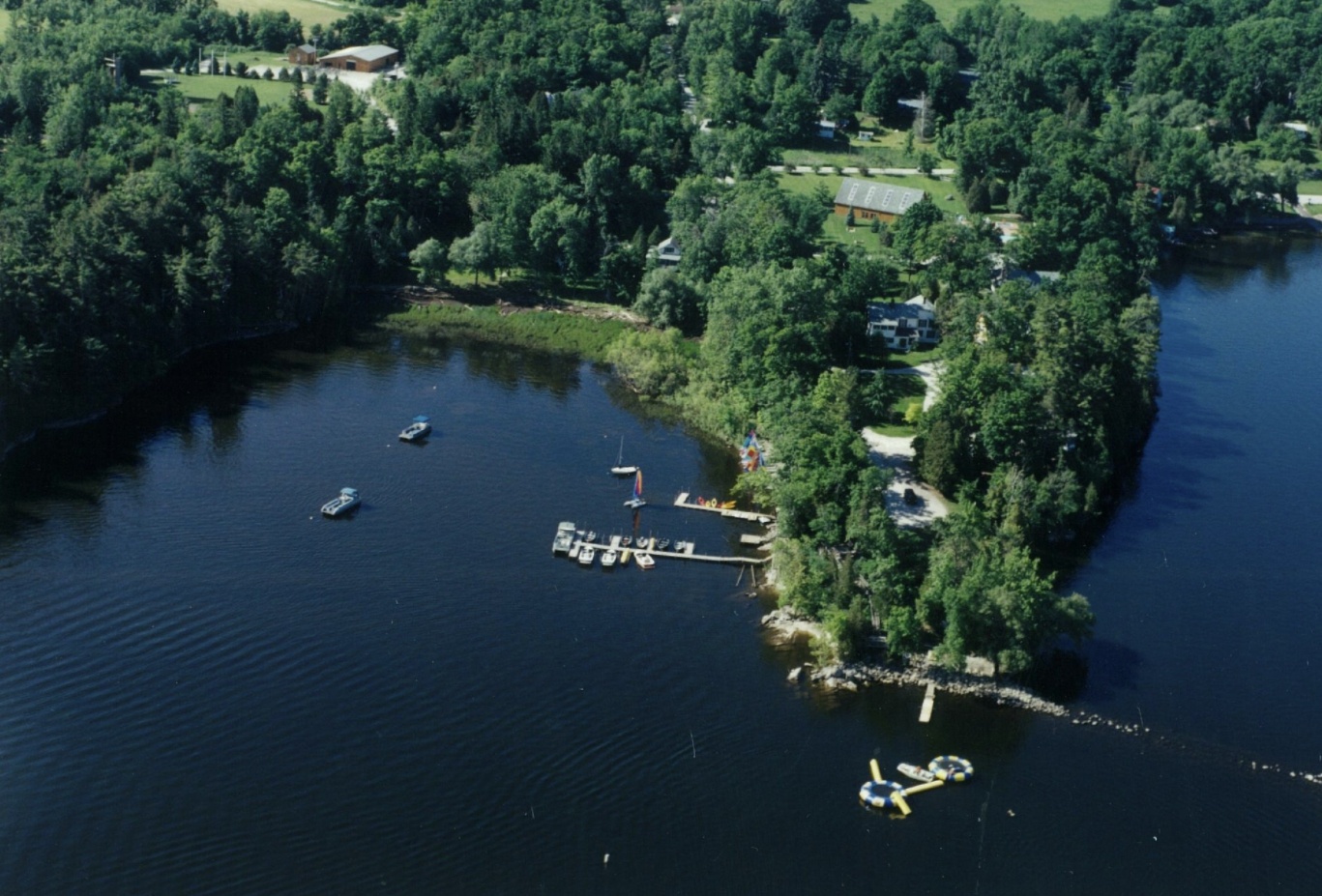 Grounds at Tyler Place Family Resort (Tyler Place Family Resort )
Where: Highgate Springs, Vermont
Why: Because this award-winning all-inclusive family resort on the shores of Lake Champlain offers what's arguably the best children's program in the country plus myriad ways to enjoy the water, including kayaking, canoeing, sailing, stand-up paddle boarding, waterskiing, lake trampolines, banana boat rides, bumper tubing, and fishing. Standout weekly events include the charming Vermont Summer Afternoon, when the whole family can savor maple snow cones and homemade ice cream and learn how to churn butter and dance around a maypole. End-of-Summer rates are a bargain at up to 40 percent less than what you'd pay in July.
(MORE: Find things to do with kids in Vermont.)
Where: Bolton Landing, New York
Why: Because no hotel on Lake George is more spectacularly located than this historic and oh-so-plush Adirondacks grande dame. Spend your time outside hanging out on the multi-tiered lakeside patio, playing on the impeccably manicured lawn, or swimming in the lakeside pool. You can also rent a boat for waterskiing or tubing or picnicking on one of the lake's 395 islands. Save 20 percent when you visit midweek in July 2014.
Coeur d'Alene Resort in Idaho (Coeur d'Alene Resort)
Where: Coeur d'Alene, Idaho
Why: Because this luxurious Idaho resort is just a few steps away from its namesake lake and offers scores of ways for a family to have fun on the water. Along with all the usual resort activities (fishing, kayaking, rafting, hiking, biking and paddle boarding), there's a 15,000-square-foot floating golf green and a kid-friendly pirate-themed cruise. Book the Night on the Lake package and receive a $100 dining credit.
Hilton Lake Las Vegas Resort & Spa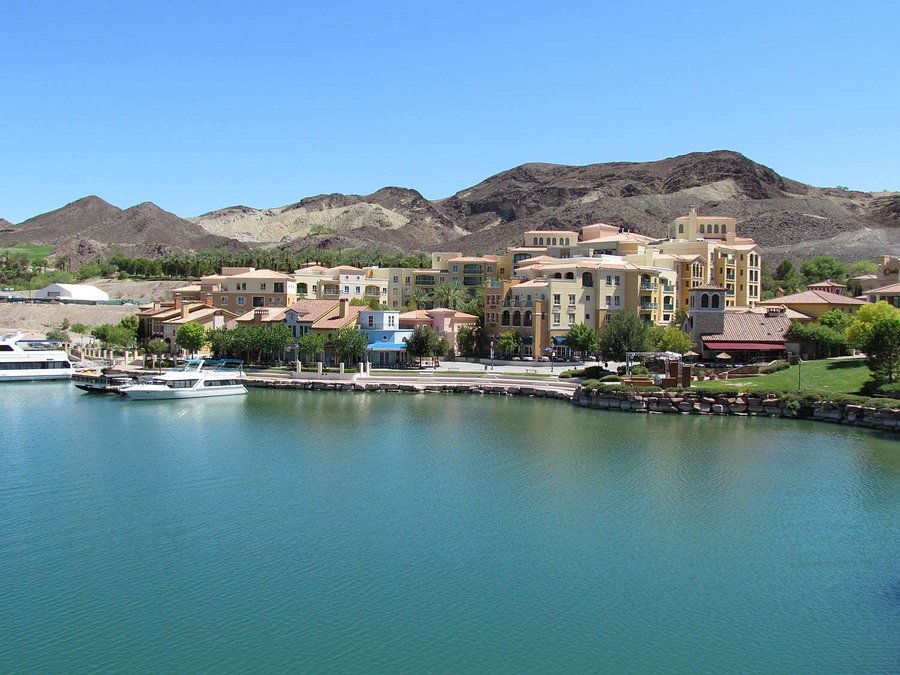 Hilton Lake Las Vegas Resort & Spa (Hilton)
Where: Henderson, Nevada
Why: Because this lake in Henderson, just outside of Vegas, is a surprising oasis in the scorching Nevada desert, with easy access to the Strip and yet far enough to escape during family time. The lake's shore boasts a miniature Florence (this is Vegas, after all) and the Hilton is the centerpiece of a planned community that counts Celine Dion among its homeowners. Lake activities include swimming, jet skiing, waterskiing, windsurfing and even scuba and snorkeling. Summer is hot here, of course, but low-season rates, a big selection of seasonal specials and Italian-inspired evenings by the lake combine for a worthy trade-off.
(MORE: Find kid-friendly attractions in Henderson and in nearby Vegas.)
Lutsen Resort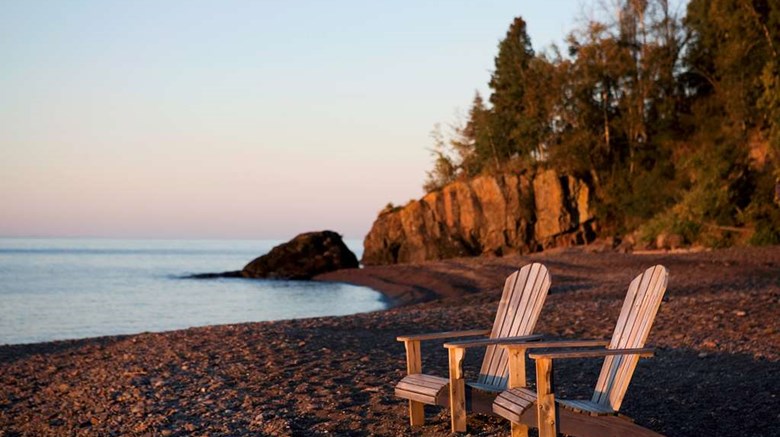 Lutsen Resort at Lake Superior (Lutsen Resort)
Where: Lutsen, Minnesota
Why: Because for 129 years, this Great Lakes landmark has been welcoming travelers to its ruggedly beautiful setting along Lake Superior's North Shore. The rustic hotel in Lutsen is a popular spot for families, in part because it offers a raft of fun summer activities from kayaking and swimming to fly fishing and a kid's camp. Book the Family Vacation Package and receive free daily breakfast for the family, free adult dinner entrees, plus free dinner for kids 12 and under.
Suzanne Rowan Kelleher contributed this to www.MiniTime.com.