With National Park Week only days away, it's time pay tribute to some of the greatest places you'll ever visit in this country, if not the world.
By Mimi Slawoff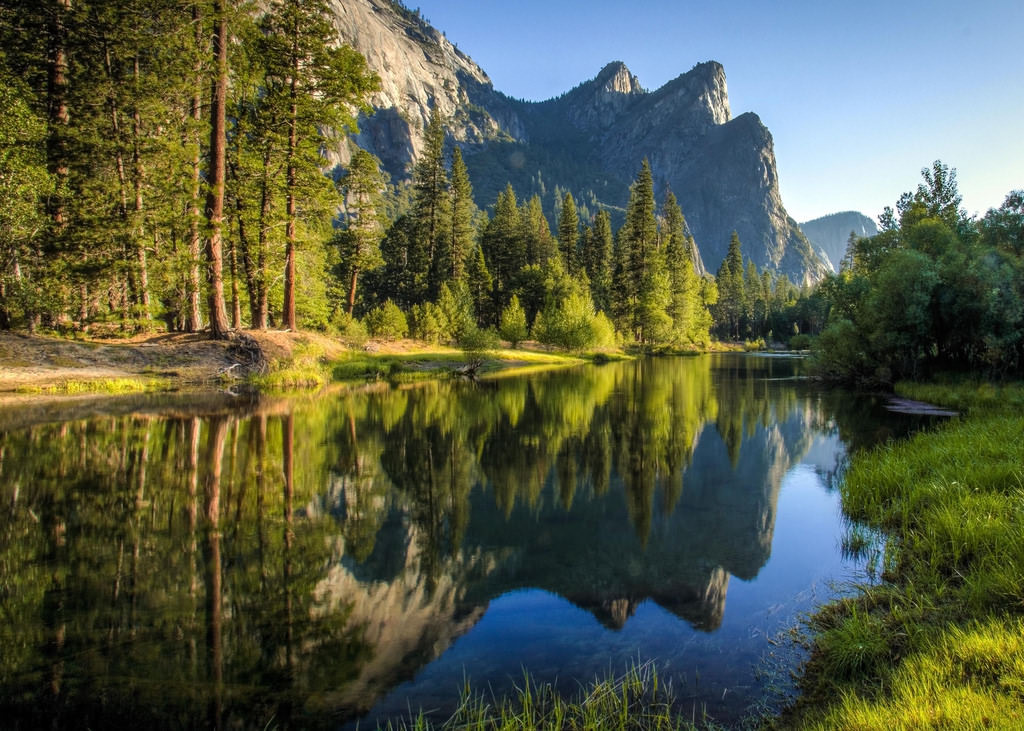 Cathedral Beach in Yosemite National Park (Flickr: Todd Petrie)
National parks are a wonderful way to explore wondrous sights with kids. Deep canyons, ice fields, lava fields, thundering waterfalls, granite domes, towering trees, and stone arches are geologic features that must be seen in person to fully appreciate.
Do your kids a favor and spend a few days exploring the natural wonders of these 7 majestic national parks, from the most famous to the lesser known but equally beautiful. They'll be happy you did.
Yellowstone National Park, WY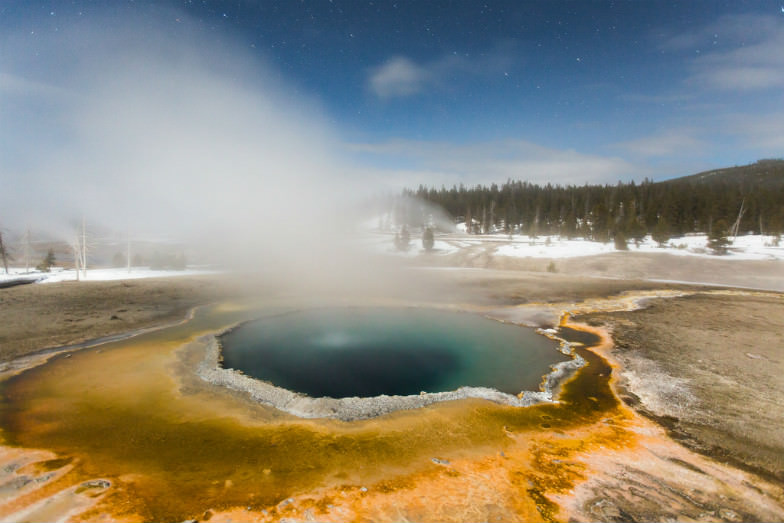 Crested Pool in Yellowstone National Park (Courtesy Yellowstone National Park)
America's first national park (established in 1872) is home to most of the world's geysers as well as herds of bison and elk, grizzly bears and other wildlife. While the Old Faithful geyser attracts the most visitors, Yellowstone has over 10,000 geysers and hot springs. Vibrant blue and green hot springs, bubbling mud pots and odd smelling steam vents seem out of this world. Listen for the "roar" as steam is released at Dragon's Mouth Springs.
Sequoia National Park, CA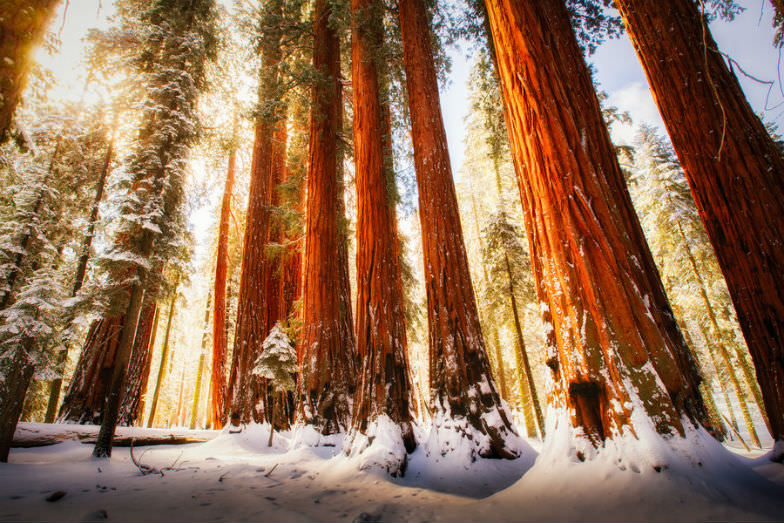 Sequoia National Park in the snow (Flickr: Gilad Rom)
Kids will think you've shrunk the family in this land of giant trees, deep canyons, lush meadows and vast caverns. Home to towering sequoias and redwoods, the park has a plethora of hiking trails for all levels. Pack a picnic to enjoy by the scenic Kaweah River, hike to a waterfall and take a guided tour of Crystal Cave.
Hawaii Volcanoes National Park, Hawaii Island
While you won't see molten red surface flows, the entire Hawaii Volcanoes National Park is made of lava. Start at the visitor center to watch a video and pick up trail maps. Highlights include the Thurston Lava Tube, formed by a river of lava flowed more than 500 years ago. Take a walk through a rain forest to the Halemaumau crater, pocked with steam vents. At sunset, visit the Jagger Museum to see the crater's flume glowing red from the lava lake beneath.
Kenai Fjords National Park, AK
Visit a land where the ice age lingers. Named for the numerous fjords carved by glaciers moving down the mountains from an ice field, the 669,984-acre park in Alaska features wildlife, alpine and tidewater glaciers. You can even drive up to the Exit Glacier, the only glacier accessible by road (making it super popular with visitors, so get there early). Range-led walks are offered several times daily.
(MORE: Top National Park Getaways with Kids)
Arches National Park, Utah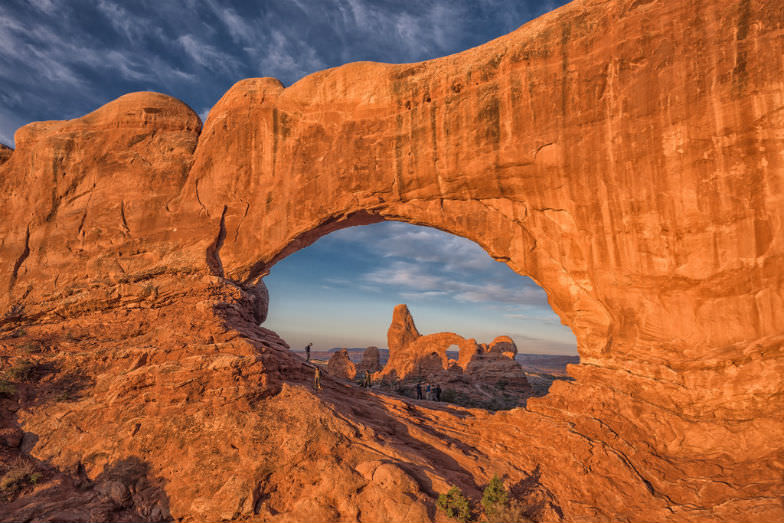 Turret Arch through North Window in Arches National Park (Flickr: Diana Robinson)
This surreal red rock landscape features over 2,000 natural stone arches, in addition to hundreds of soaring pinnacles, massive fins and giant balanced rocks. Easy hiking trails make this a popular park to visit with kids. There's a 36-mile scenic drive.
Grand Canyon National Park, AZ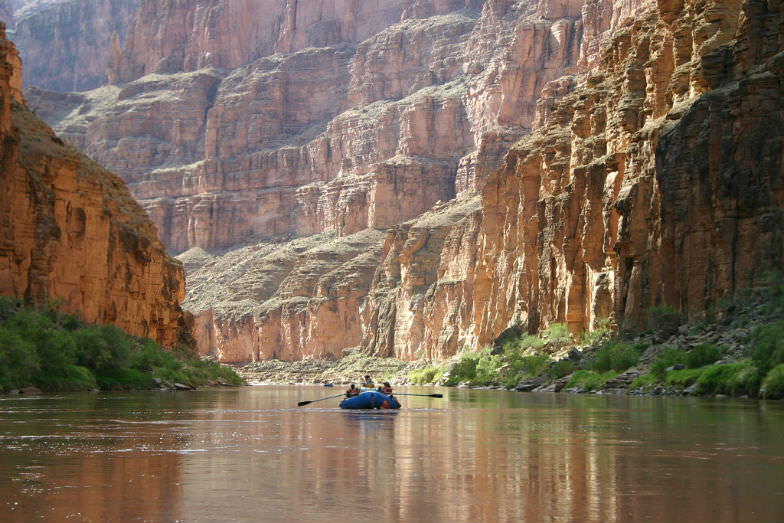 Colorado River boating in the Grand Canyon National Park (Courtesy Grand Canyon National Park)
A mile deep and up to 18 miles wide, the Grand Canyon is among the deepest in the world. It's mind boggling to stand on the rim and gaze into the vast canyon, carved by the Colorado River. Walk along the level Rim Trail or hike to the bottom (but it's a steep hike back up). Sunsets are spectacular!
Yosemite National Park, CA
While best known for its waterfalls, Yosemite also has granite domes, valleys, meadows, rivers, creeks and ancient giant sequoias. Fun things to do with kids include hiking, bicycling, fishing and star gazing.
Mimi Slawoff of WriteMimi.com contributed this to MiniTime. She is a Los Angeles-based journalist and a seasoned family travel expert who explores the world with her three children and writes about their journeys.