Disney vacation with the kids
By Katrina Brown Hunt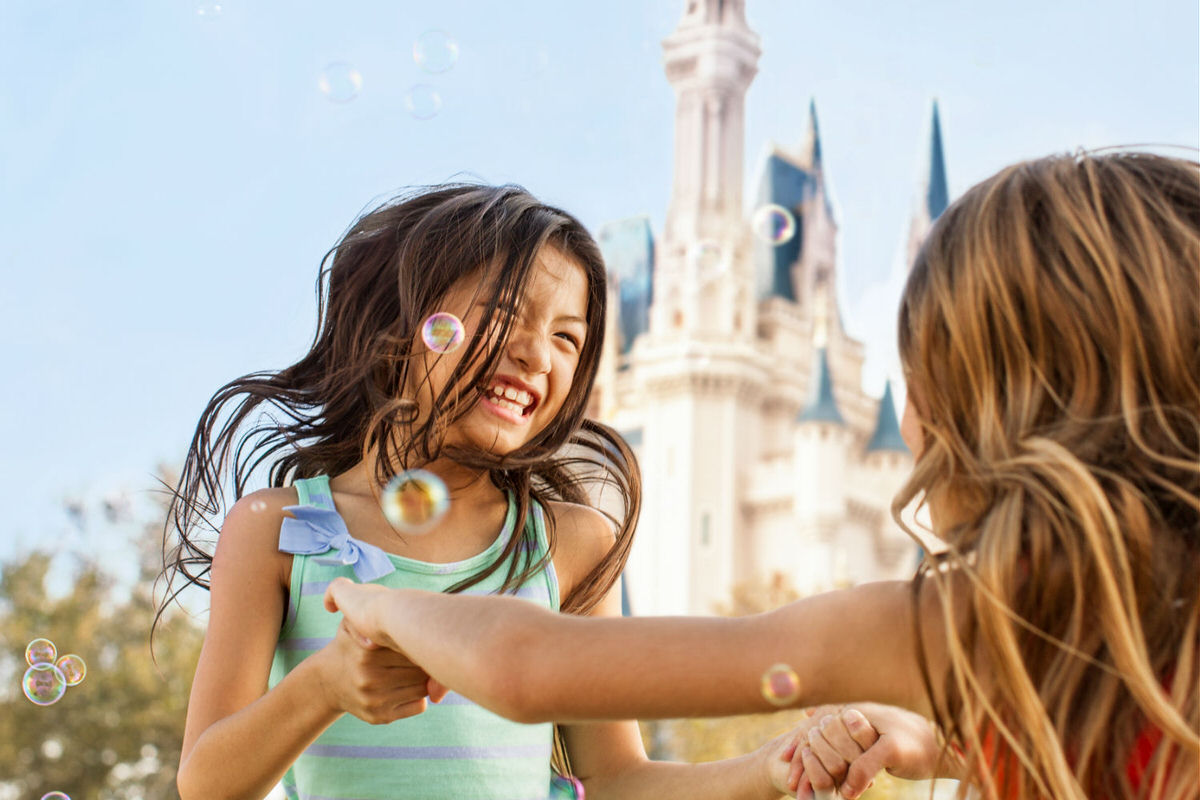 Little girl at Magic Kingdom (Courtesy Disney)
You know to put sunscreen and hand sanitizer in your day pack. And you know to break in those new sneakers for at least a week before your family vacation at Disneyland or Walt Disney World so you won't get blisters.
But those aren't the only things that can trip up parents when pulling off a vacation to one of the bucket-list theme parks. No one wants to waste time or money during a family vacation in Anaheim or Orlando; but you also don't want to tie yourselves in knots trying to maximize every move. Here are five mistakes that are easy to make… and prevent:
(MORE: Insider Guide: Walt Disney World)
Don't blow off the FastPasses. At both parks, the FastPasses can save you a lot of time on your priority rides and kid-friendly attractions. Disneyland still uses the paper FastPasses available to kiosks, but at Walt Disney World, the technology has gotten even more sophisticated. Thanks to the My Disney Experience, you can book your tables online and program up to three rides, shows or character meet-and-greets into your day. Instead of the traditional FastPass paper tickets, you just wear a Magic Band at Disney World, a rubber bracelet that digitally contains your tickets, FastPasses, dining reservations and can even act as a resort-specific charge card. (To help track your spending, add the Magic Band Budget app, which can track your expenses so you don't have sticker shock when you get home.)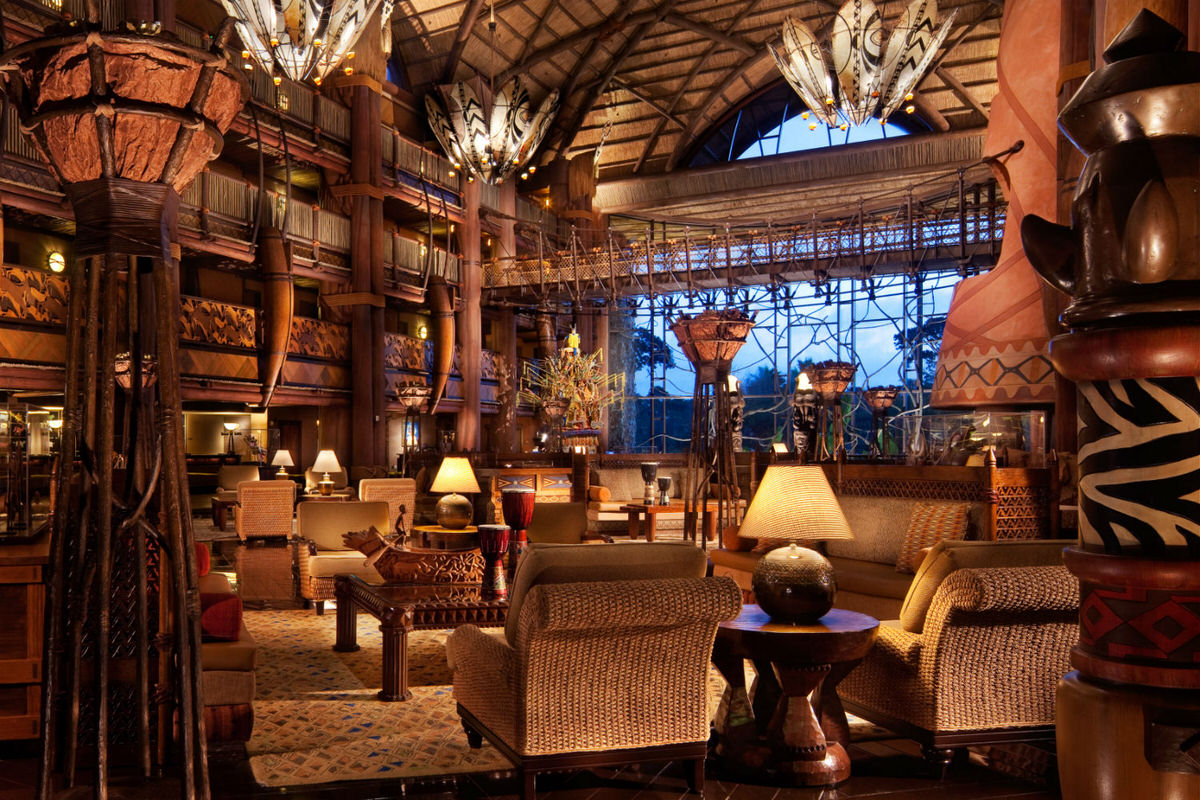 Disney's Animal Kingdom Lodge (Courtesy Disney)
Don't dismiss the on-site hotels. There are plenty of easy ways to trim costs on a Disney family vacation, like coming in the off seasons (late August through mid September or much of January and February) or forgoing the pricier Hopper passes (stick with the base tickets). But some extra expenses—like staying at one of the resorts' hotels—do add value. If you're flying in, for instance, resort hotel guests get free transfers between the airport and hotel. You also don't have to rent a car or pay for parking, since you're within easy distance of the park. Plus, you get some priceless perks, like getting into the parks an hour early for Extra Magic Hours or being able to book FastPasses at Walt Disney World 60 days ahead rather than 30. And of course, it's hard to put a price on being able to walk five minutes from the park entrance to your hotel room, to take off your shoes and flop onto the bed.
Don't wing it on the big meals. If you have any inkling that you want to eat at Victoria & Albert's at Walt Disney World, or do the character breakfast with Minnie at Disneyland's Plaza Inn, book it ahead of time—and by that we don't mean a few hours before. You can book tables up to 180 days ahead at the kid-friendly resorts, so if you can, brainstorm your must-do list of dining events and book them when you book your flights and hotel. If you didn't book before you left home, try reserving 1 or 2 days ahead, to make the most of other travelers' "last-minute" cancellations.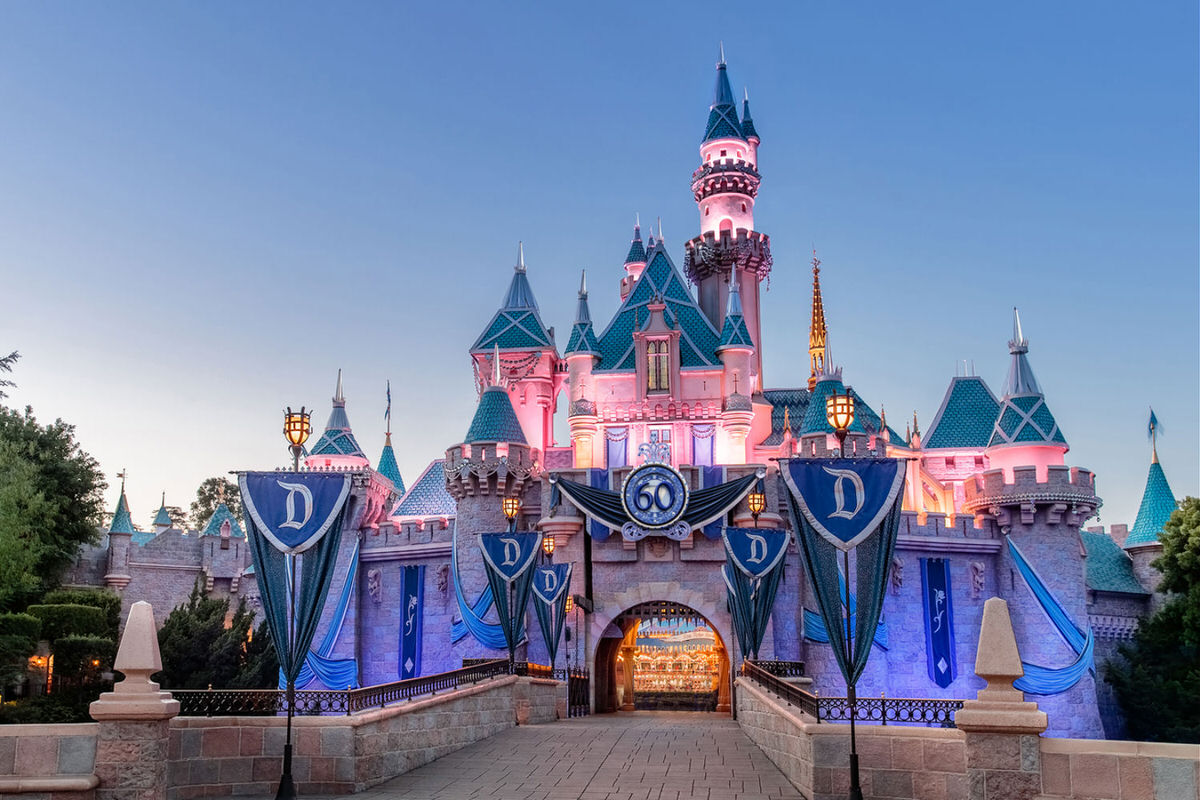 Disneyland in Anaheim (Courtesy Disney)
Don't wait until your arrival to pick up a map. At the very least, look at a map in the days before and chart out how you want to organize your day, so you won't end up schlepping back and forth across the park with the kids. The Wait Times free apps can help you prioritize your rides by the shortest times spent standing in line, but the Ride Max app (starts at $14.95), for both the Anaheim and Orlando parks, takes it a step further: You can punch in your favorite rides, FastPass or dining reservations and even the kind of pace you tend to keep, and the app will calculate your best route, based on estimated wait times, and set an itinerary for you.
(MORE: Where to Stay for a Full Disneyland Experience with Kids)
Don't get blasé about those sunny forecasts. Sure, both Southern California and Orlando are known for having warm, sunny weather. But during a family vacation in Anaheim, the intensity of the sun can make a 75-degree day seem much hotter, and evenings feel cooler than many travelers expect—two good reasons to dress in layers. And in Florida, especially during the summer, it's not unusual to get a short rain shower every day, so pack lightweight rain gear.
Katrina Brown Hunt contributed this to MiniTime. Katrina is based in San Diego and writes about travel, business and lifestyle for publications and websites.