Resorts promise families a fun-filled time
By Katrina Brown Hunt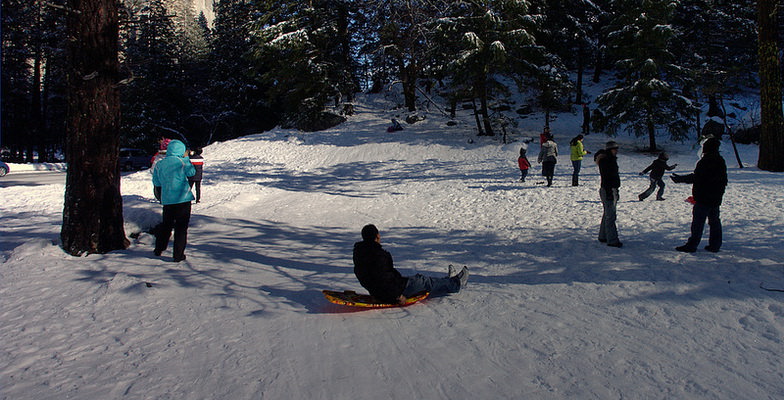 Yosemite National Park (flickr:tomhilton)
Finding a resort that can maintain a kid-friendly vibe over the New Year's holiday can be tricky, but many are rising to the challenge by offering family fun right up until the stroke of midnight. If Christmas break is already full to the brim with commitments, New Year's may be just the ticket to sneak away with the kids before school starts up again. So if watching the ball drop from your living room feels ho-hum, think about heading to a resort that'll be ringing in the new year with sparkling grape juice and special entertainment packages.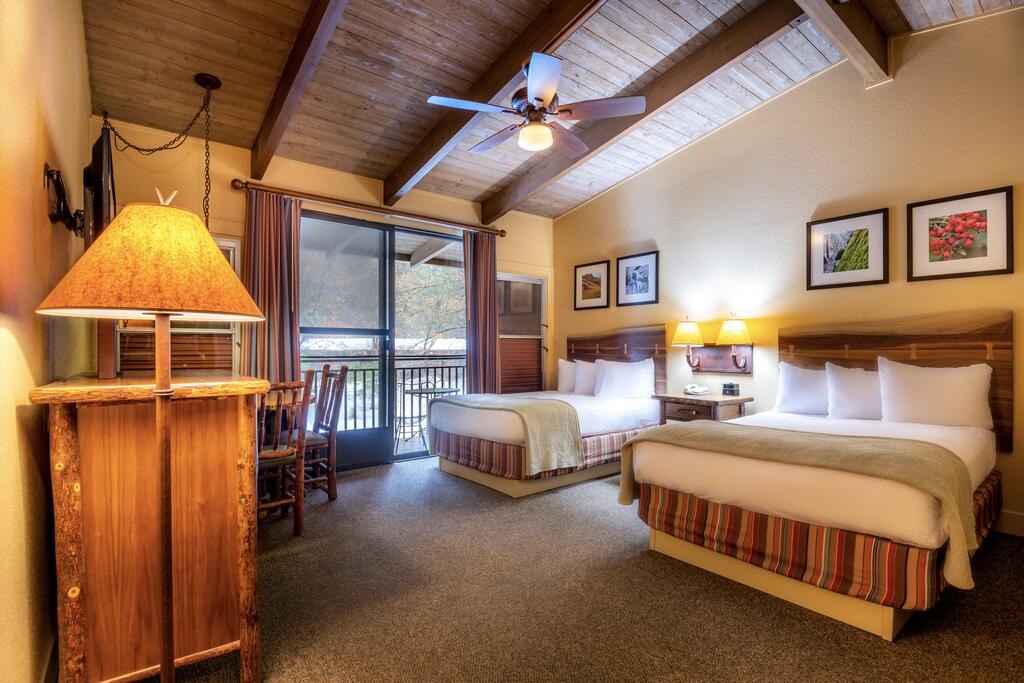 Where: Yosemite National Park, CA
Why: Because this National Park lodge is the closest property to Yosemite Falls, and it delivers a winter wonderland setting this time of year. Holiday packages include dinner for two, followed by a live band and dancing, while the kids get their own party in another part of the hotel, with games, raffle prizes, a DJ, snacks, and an early balloon drop at 9pm. During the day, you get to explore the wintry side of the iconic park, with skiing, snowshoeing, and snow tubing at Badger Pass, an ice rink inside the park, storytimes, and daily nature walks. The two- and three-night New Year's Eve Celebration packages start at $563 for two adults; kids are an additional $33 a night.
Hyatt Regency Lost Pines Resort and Spa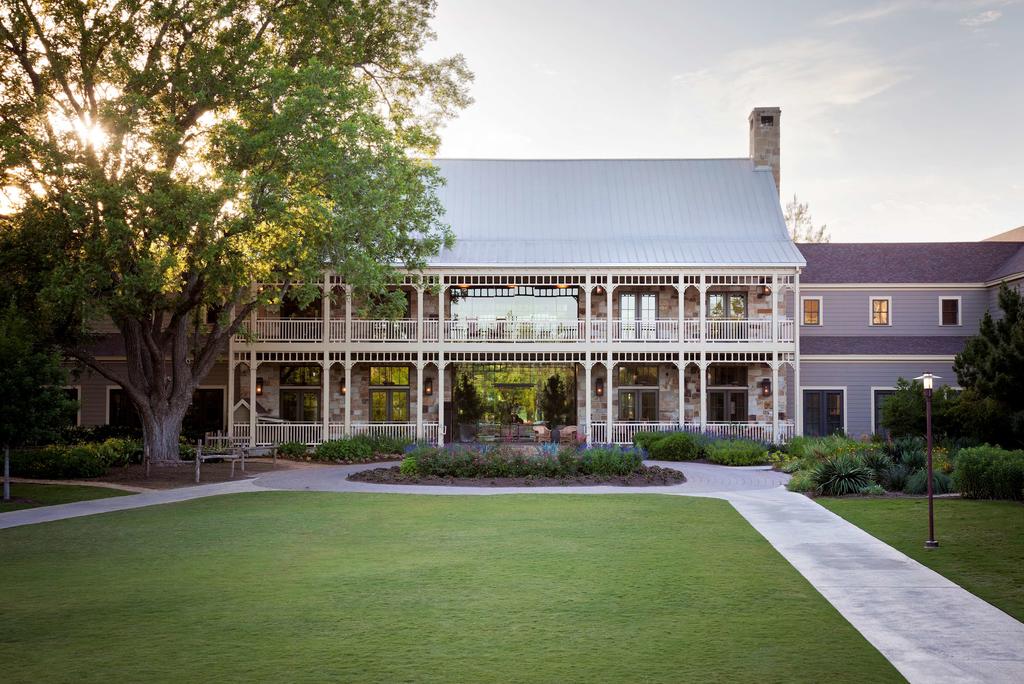 Where: Austin, TX
Why: Because this luxurious wilderness resort is serving up a Texas-roadhouse-style barbecue and a slew of New Year's entertainment including an outdoor jamboree, Ferris wheel, carousel and mini train. Kids can enjoy face painting and balloon artists while the grown-ups two-step to live music. By day, families can go on nature walks or horseback rides. The Family New Year's Eve Celebration package starts at $344 and includes a barbecue dinner and breakfast for four, entertainment, and champagne (or local favorite Shiner Bock beer) for adults.
(MORE: View a family trip itinerary: 3 days in Austin with kids.)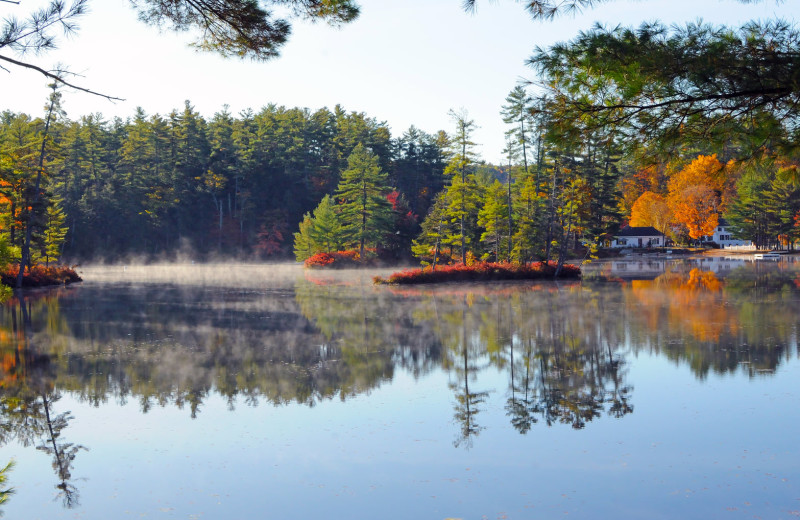 Where: East Madison, NH
Why: Because this resort offers a two-night all-inclusive package and a whirlwind of winter activities, including skiing, snowshoe tours, snow tubing, a torchlight parade, ice skating, music, fireworks, and bonfires. Indoors, kids can join parents in a pizza party, and watch the ball drop on the big screen. "Tykes Night Out" entertains little ones with face painting, magic, and games. This offer bundles in breakfast, lunch, dinner and, yes, free babysitting on New Year's Eve. All-inclusive rates start at $279 per night for two adults adult and $60 per night per child ages 4 to 12. There is an additional charge for horse-drawn sleigh rides and snow tubing. To book this package, call 800/373-3754.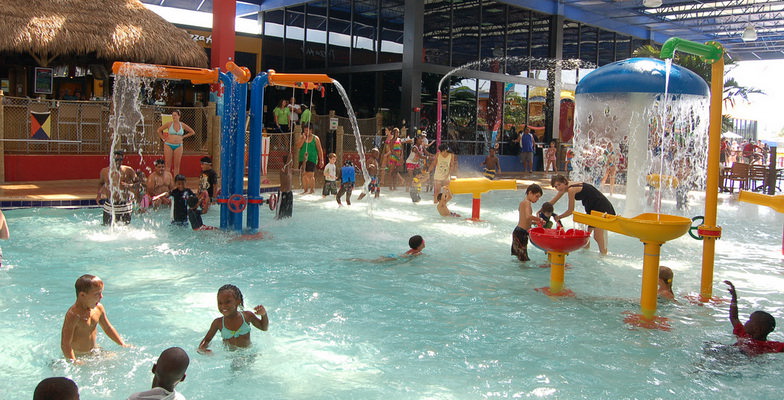 Water park (flickr:emmandevin)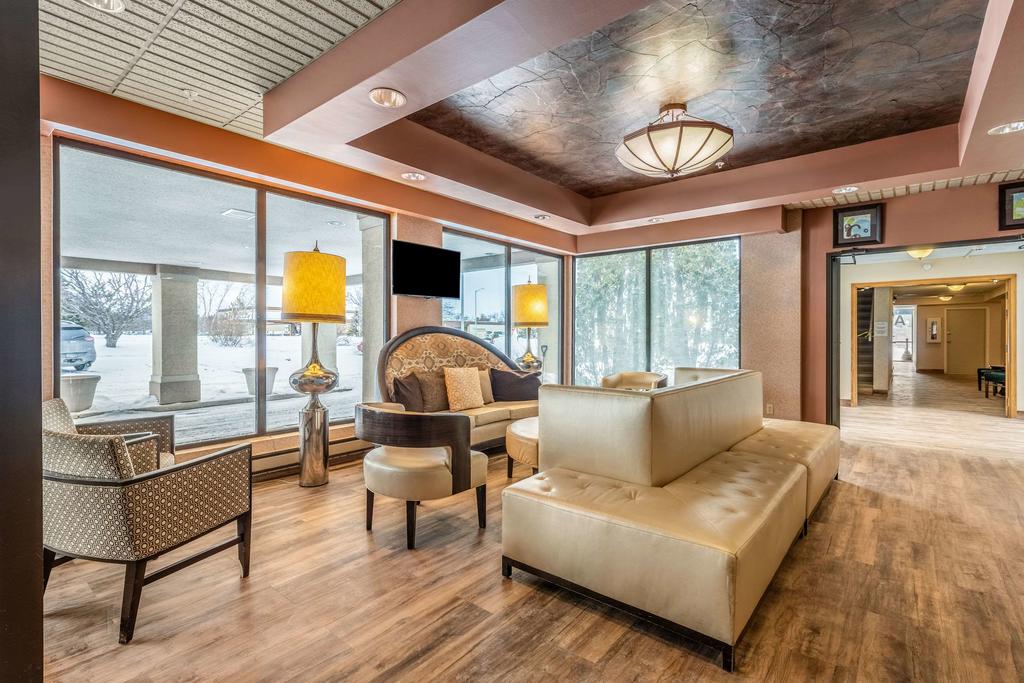 Where: Brainerd, MN
Why: Because this New Year's extravaganza includes three different party options for kids and adults. The family party includes games, music, food, and prizes, while adults have two late-night options of dancing or karaoke. There are two dinner buffet options, as well as a Sunday breakfast buffet. Daytime activities include broomball, bingo, ice fishing, dogsledding, family trolley rides, and more. Or, you can relax in the indoor pool area, whirlpool, and spa. Three-night New Year's F.U.N. packages start at $165 a night for a family of four, while the two-night packages start at $185 a night; the dinner buffet is an additional charge.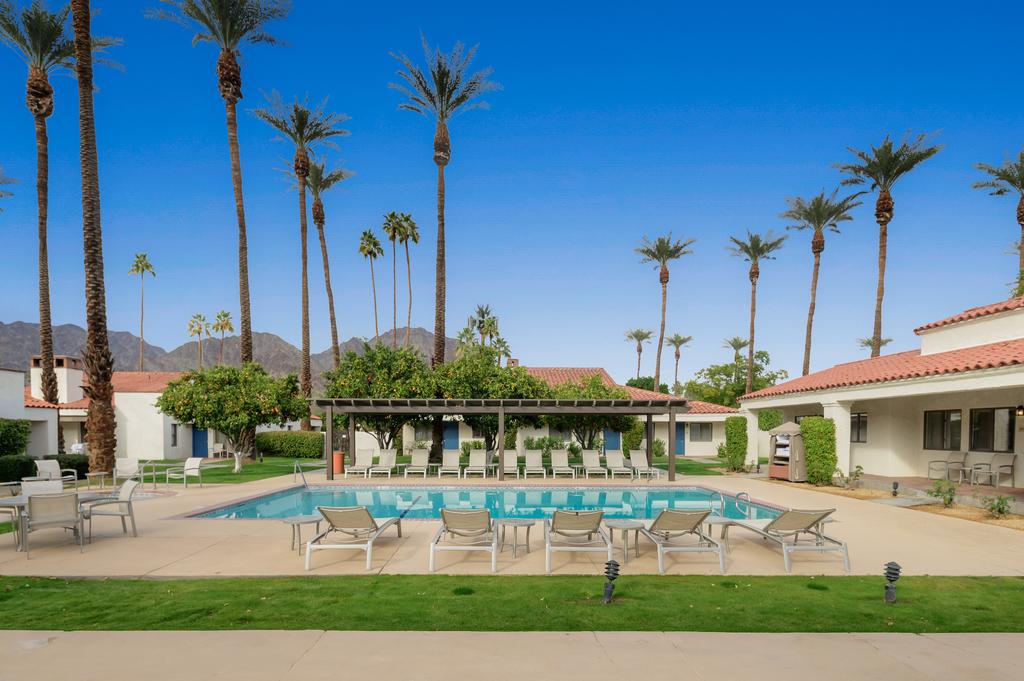 Where: La Quinta, CA
Why: Because this old-school resort outside Palm Springs appreciates that some grown-ups don't want to end their New Year's before midnight. There are two grown-up NYE options here: a dinner and dance, or a dinner followed by a John Tesh performance. Kids ages 5 to 13, meanwhile, can have a nearly overnight party of pizza, games, and fun in the kids club, supervised by local YMCA staff. Parents aren't expected to gather their little ones until 1 am. The It's a Wonderful Winter package starts at $209 a night and includes a holiday amenity basket as well as a $50 resort credit. The late-night party costs $100 per child.
Salt Fork Resort and Conference Center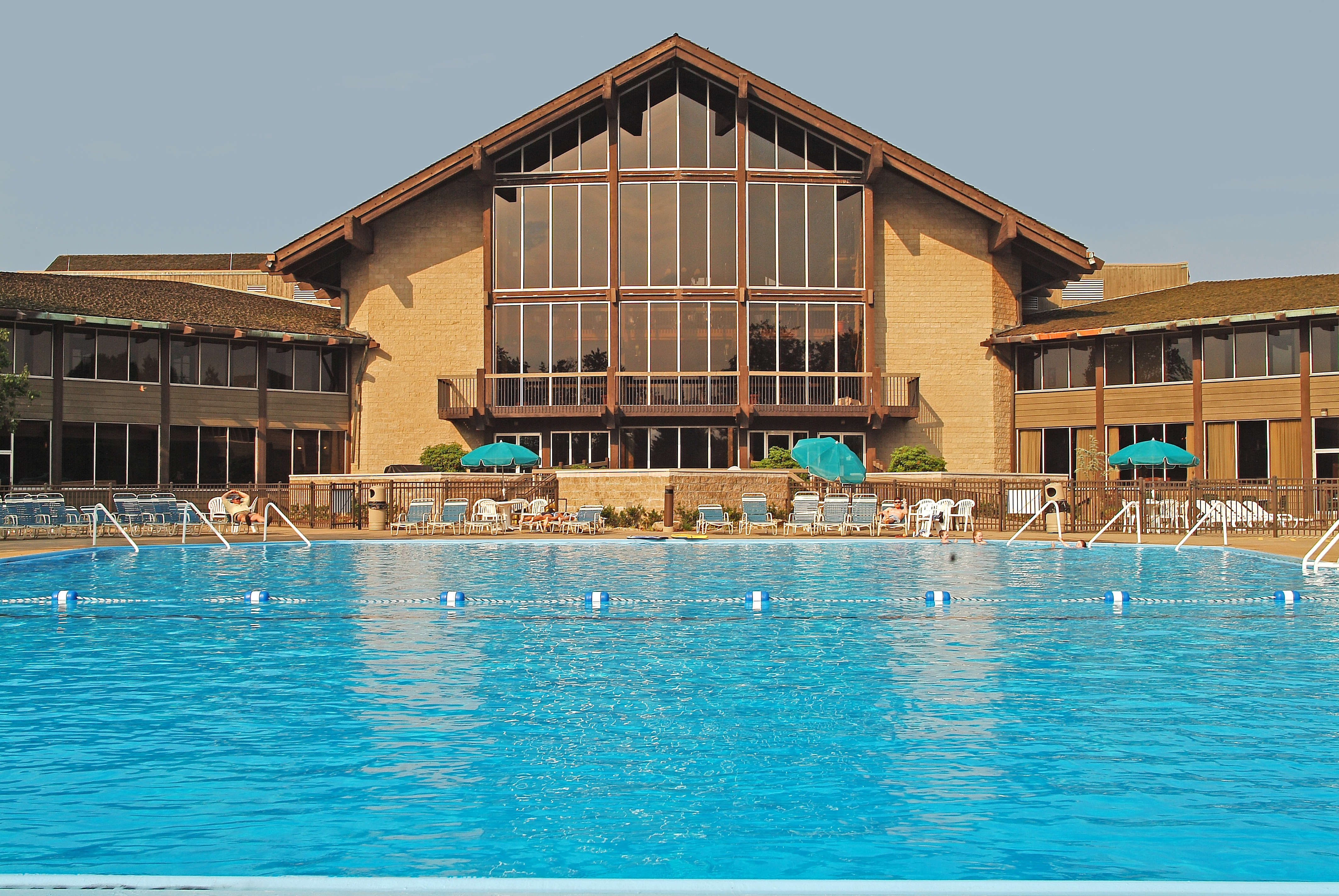 Where: Cambridge, OH
Why: Because this resort, with its beautiful setting in Salt Fork State Park, has a ton of family events to celebrate the new year. Friday and Saturday night include family movies, karaoke, and a family version of the game show Minute to Win It. After 10 pm, adults can ring in the New Year with a live DJ. For outdoor fun, families can go sledding on the golf course once voted "best sledding hill" by Ohio magazine readers. Two-night packages start at $349, including breakfast and a dinner buffet for two, plus New Year's Eve entertainment. The dinner buffet costs $12.95 per child ages 4 to 10, while the breakfast buffet costs $6.95 per child.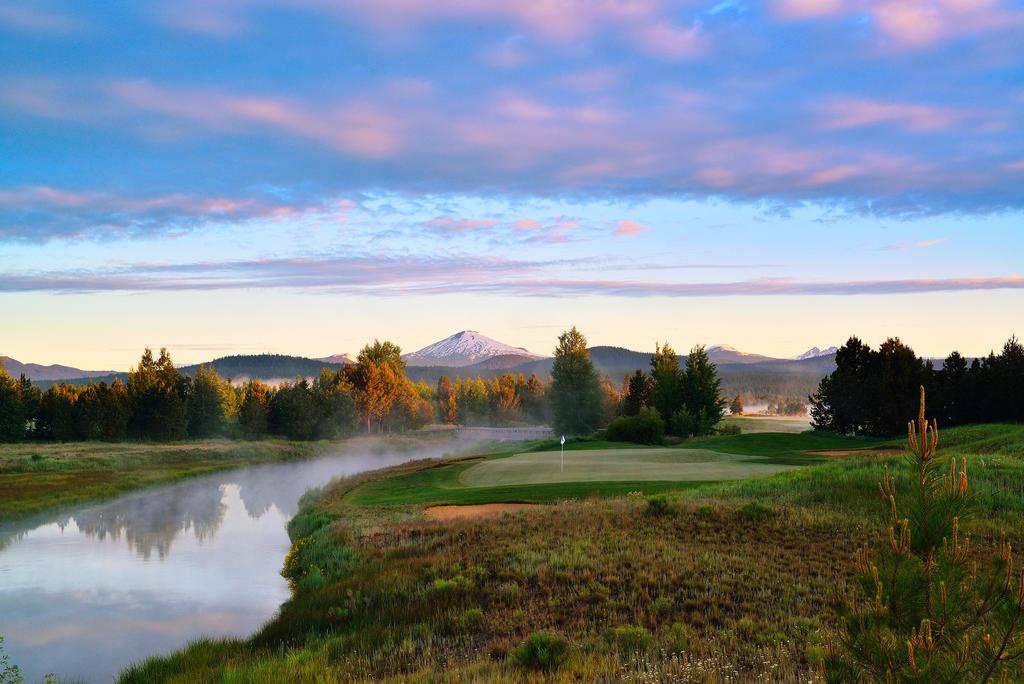 Where: Sunriver, OR
Why: Because New Year's marks the grand finale to the resort's holiday "Traditions" program, which offers more than 150 activities for guests, such as magic shows and snowshoe tours. The family party kicks off with board and arcade games, Wii with air guitars, prizes, ice cream sundaes, and sparkling cider for the East Coast countdown. Afterward, teens can attend the "Glow Dance," with black lights, glow sticks, and the best hits of 2011, while grown-ups can head to their own celebrations. Other activities include snowmobiling, dinner buffets, arts and crafts, sleigh rides, and a polar-bear plunge on January 1. Over the holiday weekend, the Traditions Sugarplum Package starts at $209 a night and includes a $50 resort credit that can be used toward activities.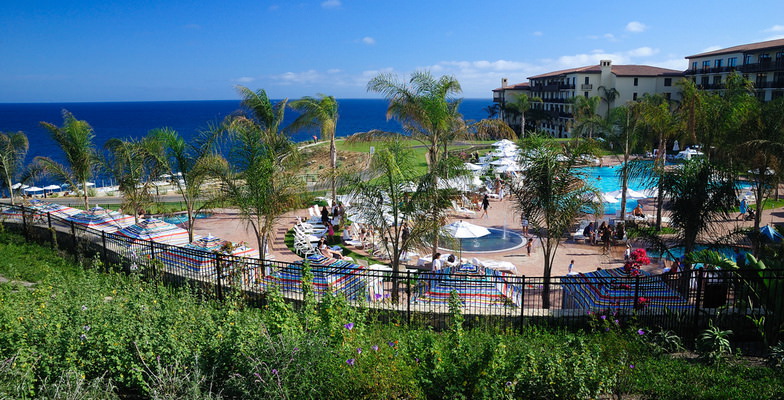 Palos Verdes (flickr:myhsu)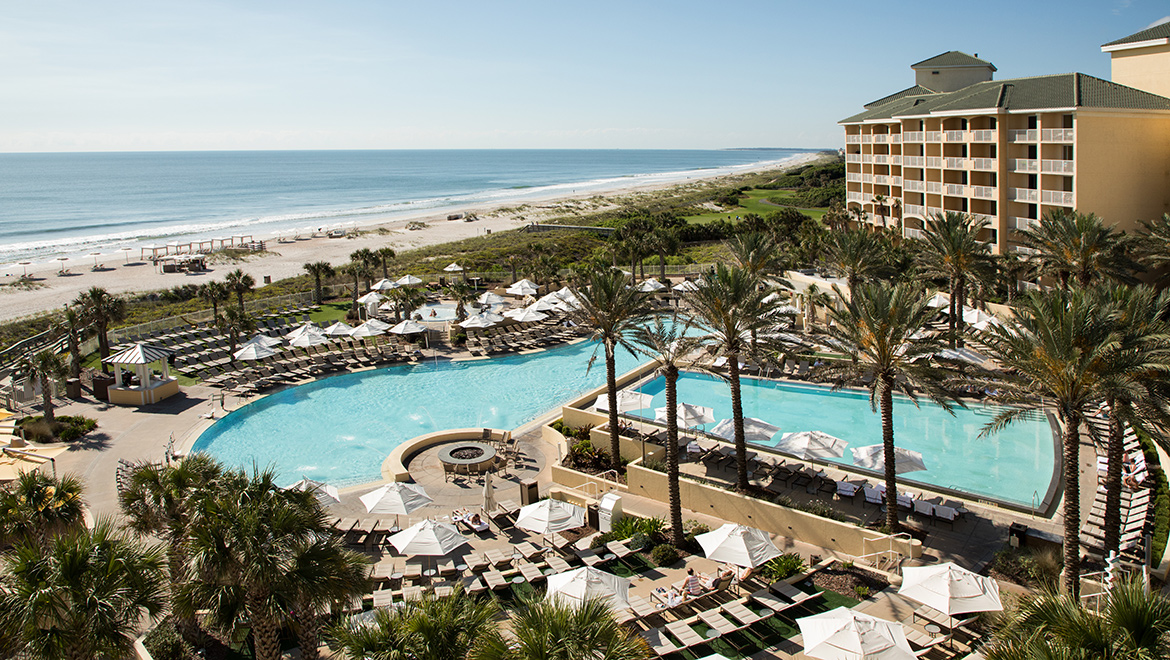 Where: Amelia Island, FL
Why: Because this luxury resort offers something for everyone, with parties for adults, kids, and families. On the nights leading up to NYE, there are family movie nights and s'mores on the beach, and on Dec. 31 little ones can head to a Pirates of the Caribbean-themed bash with a bounce house, movie screening, dinner, and sparkling cider. Teens get a party with Wii games, root beer floats, bowling, and a New Year's Eve feast, while parents can enjoy a romantic dinner on their own. Regular web rates start at a nice $159 a night. New Year's Eve parties are $100 per child or teen.
(MORE: View the top family attractions on Amelia Island.)
Kalahari Resort Wisconsin Dells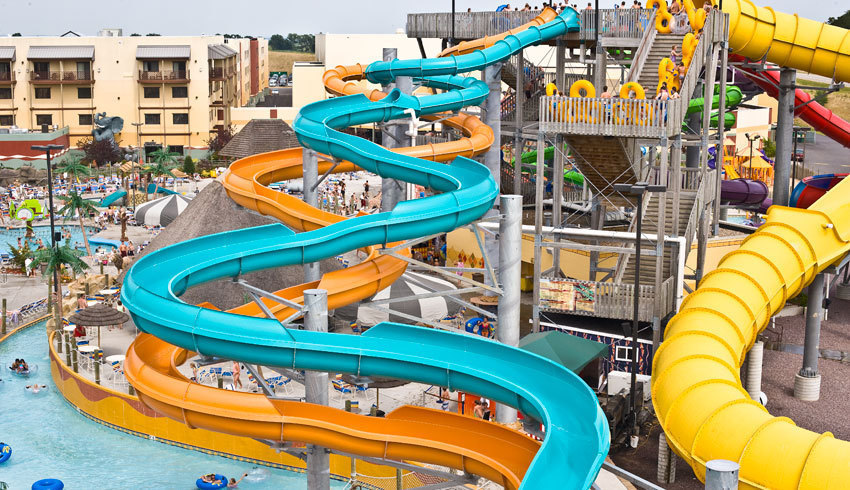 Where: Wisconsin Dells, WI
Why: Because Wisconsin's largest indoor waterpark is hosting an international "passport" themed party and a dinner buffet—with cuisines from Africa, Japan, Europe, and a bit of American kid fare. There will be a family party with music, games, and a passport-stamping contest. Later, the 21-and-up crowd can go to their own black-lighted, DJ dance party. During the day, families can relax in the lazy river, splash in the wave pool, or test their balance at the indoor surf-simulator. A two-night New Year's Buffet Getaway starts at $550 and includes accommodations, daily waterpark admission, New Year's Eve buffet, and special holiday events.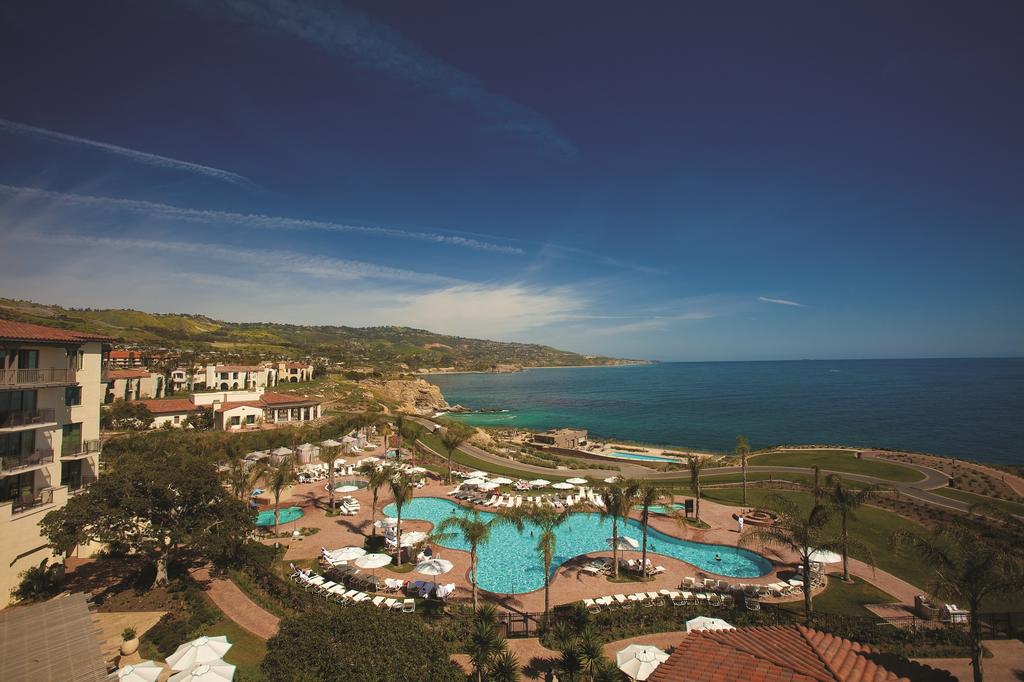 Where: Rancho Palos Verdes, CA
Why: Because this plush oceanfront resort not only entertains kids on NYE, but also provides some essential diversions on the all-important morning after. As part of its holiday Traditions program, the resort throws a complimentary Happy Noon Year party during the day on December 31, with poolside fun such as duck races down the waterslide, face painting, and family challenges. There's a New Year's Eve Bash for kids—with Wii tournaments, crafts, hotel maze races, and talent shows. And on January 1 hotel staff will pick up your kids for four hours of breakfast and games with other kids, just so you can sleep in. Rooms regularly start at $380, and with the Traditions Package, you only pay $30 more—which pays for itself and then some, as it covers daily breakfast for two as well as your daily $25 resort fee. The Kids' New Year's party costs $60 per child, and the breakfast program costs $35 per child.