Unique national treasures to explore with kids
By Jody Halsted on May 29, 2014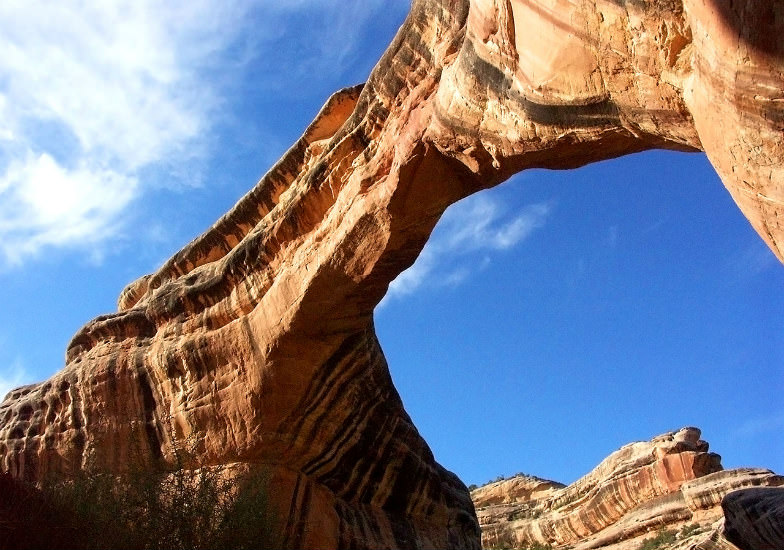 National Monument (Flickr: Tobias)
Teddy Roosevelt was the first to do it. Bill Clinton did it 19 times. President Obama has already done it eight times and, according to reports, will soon create two more national monuments using the Antiquities Act of 1906. If that happens, the new monuments in New Mexico and California would enjoy protection similar to that of the Washington Monument and Mount Rushmore.
You may be less familiar with some of the 106 other national monuments in the United States, yet it's likely you live close enough to one to plan a weekend getaway. Many national monuments offer a free Junior Ranger program for kids, which is a fun way for children to learn more about the site and earn a badge.
Here are five spectacular national monuments worthy of a spring or summer road trip:
Natural Bridges, Utah
Located about 50 miles northwest of the Four Corners, the first national monument in Utah is a powerful testament to the power of water in a landscape that is now arid. While you can view this trio of natural bridges on a scenic drive, the views are far more impressive from the 8.6-mile loop hiking trail that brings you up close to all three.
Gila Cliff Dwellings, New Mexico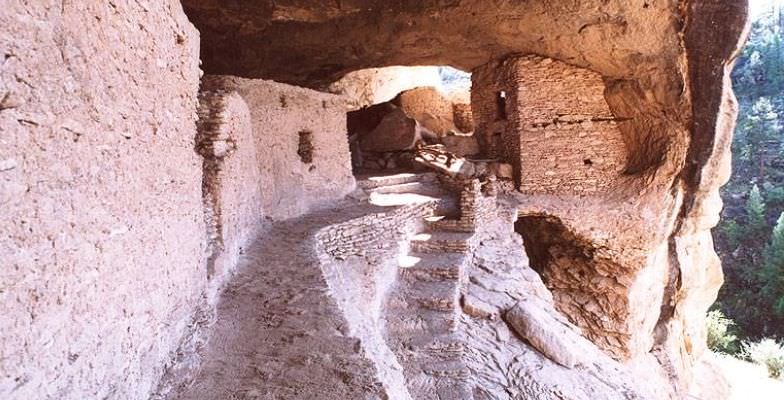 National Park Service
Built over 700 years ago by the ancestors of Puebloan people, these amazing cliff dwellings are perched 180 feet above the canyon floor in southwestern New Mexico, less than three hours from Albuquerque. You can explore the caves on a ranger-guided tour or explore independently on the trails that weave through the monument grounds.
(MORE: Find a kid-friendly hotel in Abuquerque.)
Scotts Bluff, Nebraska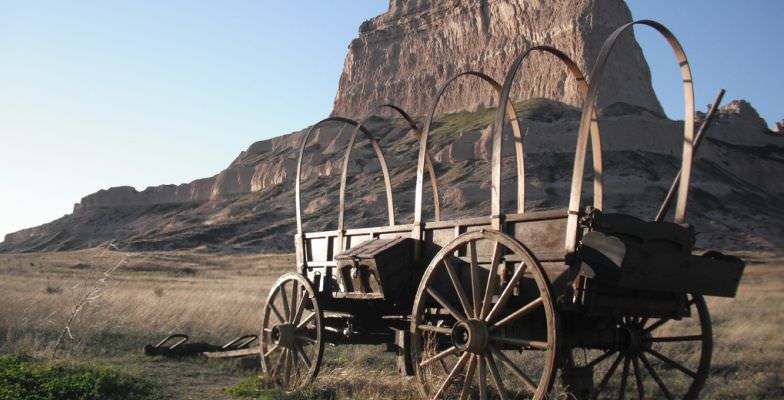 Scotts Buff (Flickr: Mat Turner)
After crossing the seemingly endless Nebraska prairie, 19th-century pioneers traveling westward along the Oregon Trail were greeted by this landmark grouping of rock formations rising more than 830 feet above the North Platte River. Rich with geological and paleontological history, the 3,000-acre site offers much to discover. You can drive your car to the summit for unforgettable views, or ask rangers to drive you to the top of the bluff and then come down on foot. Hiking is the most popular activity here, with some paths tracing the wagon trails where you can still see wheel tracks.
Devils Tower, Wyoming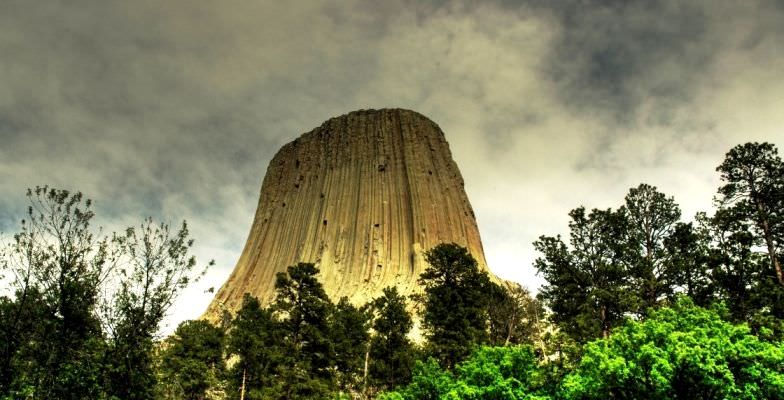 Devil's Tower (Flickr: mtsrs)
About 130 miles west of Mount Rushmore, the nation's first national monument is sacred to Native Americans and steeped in rich folklore. The monolith was formed over 40 million years ago by igneous rock, which cooled to form mostly hexagonal—but sometimes four-, five-, or seven-sided—columns that rise over 1,200 feet toward the sky. Devils Tower is a draw for serious mountain climbers who can be seen on most days advancing up the tower's columns. For non-climbers, a 1.3-mile path circles the base of the tower providing spectacular upward views of the rock.
(MORE: View a Wyoming family trip plan: 8 days at Yellowstone National Park.)
Effigy Mounds, Iowa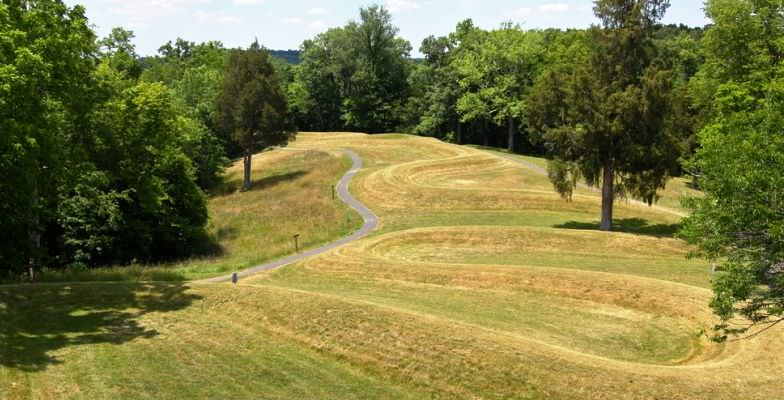 Effigy Mounds (Flickr: Roy Luck)
In the picturesque Upper Mississippi River Valley in northeastern Iowa lie over 200 prehistoric animal-shaped mounds created by Native Americans. A regional cultural phenomenon, the mounds are thought to have been built to mark celestial or seasonal events and represent birds, bear, deer, bison, turtles and other creatures. Wear your most comfortable hiking shoes: the 2,500-acre Effigy Mounds National Monument can only be explored on foot as vehicles are prohibited.
Jody Halsted of Family Rambling contributed this to www.MiniTime.com.