Best Small Cities to Visit with the Family
By Mara Gorman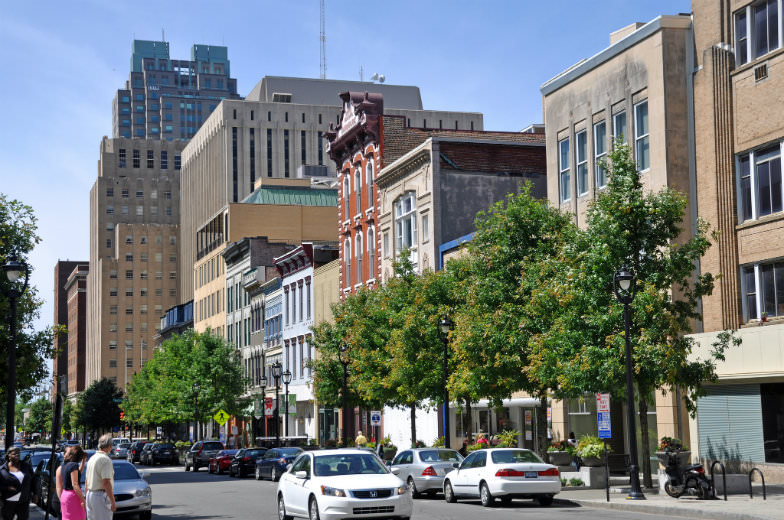 Fayetteville Street in Raleigh, North Carolina (Flickr: James Willamor)
There are many benefits to taking a family vacation in a smaller city. Often the airports and roads are easier to navigate. Prices for hotel rooms and meals tend to be lower. And families will find that smaller cities offer a slower pace that matches their own.
Here are some top smaller U.S. cities that are perfect for family vacations.
Burlington, Vermont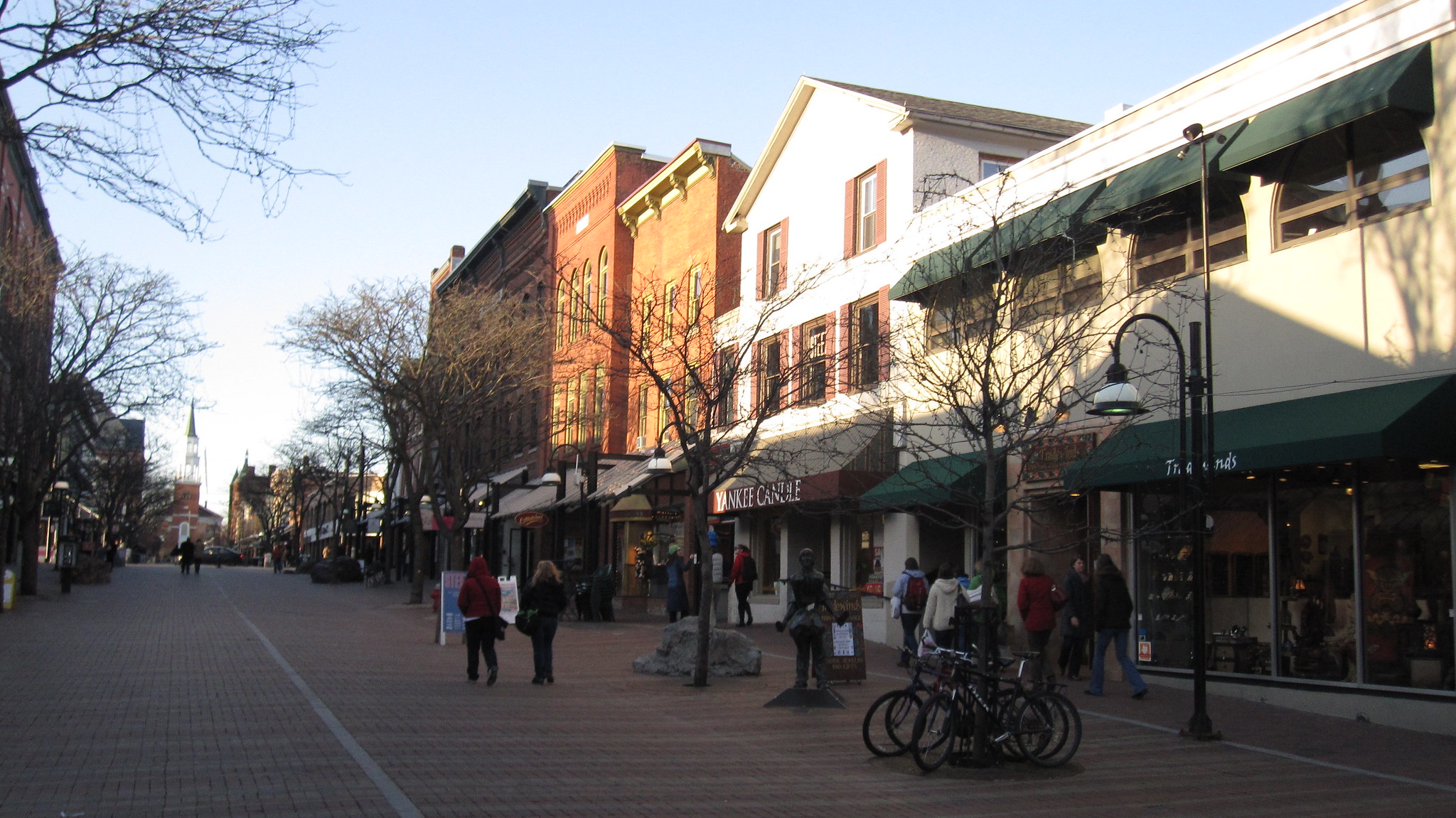 Burlington, Vermont (Flickr: Scott McLeod)
Two words come to mind for families looking at a Burlington vacation: Outdoors and locavore. This small college city on the edge of Lake Champlain offers plenty to do outside as well as loads of locally sourced food and beer to refresh afterward.
The lake is a focal point for family fun. There are several public beaches offering a sandy shore and mild, shallow water. At North Beach, visitors can rent tandem kayaks, canoes, and stand up paddleboards. Families who want to learn more about the lake can visit the ECHO Lake Aquarium and Science Center, which offers exhibits about the geologic history of the region, the animals that live in the lake now, and the many shipwrecks that lie at the bottom.
The lake is also a great location for cycling. The Island Line Trail runs for 12-and-a-half miles from just south of the city across what was once a railroad causeway to islands in the lake north of the downtown area.
After a fun day outdoors, families should visit the pedestrian mall on Church Street for a stroll and some dinner. Nearby they'll find the Farmhouse Tap and Grill, a local farm-to-table favorite serving gourmet burgers and small batch local beers.
Raleigh, North Carolina
The Triangle region, encompassing the cities of Raleigh, Durham, and Chapel Hill, makes a great destination for a family vacation. Families can base themselves in Raleigh and easily explore the entire area.
There are loads of museums around including the Marbles Kid Museum and the North Carolina Museum of Natural Sciences. The North Carolina Museum of Art in Raleigh offers both indoor and outdoor opportunities for art viewing. The adjacent Museum Park has 160 acres of woodlands and creeks with bike and walking trails and numerous works of art. The museum hosts a variety of family events and tours.
Also fun for families in Raleigh is a historic trolley tour. Families can learn about the city's important sites including Mordecai Historic Park, which is home to Andrew Jackson's birthplace. And train buffs will love the North Carolina Railroad Museum and New Hope Valley Railway.
For families craving local food, there are numerous farmers' markets in the area offering not only produce and local crafts but also family activities. Two local favorites are the Raleigh Downtown Farmers' Market and the Carrboro Farmers' Market near Chapel Hill.
(MORE: Find great kid-friendly hotels to stay in Raleigh.)
Kansas City, Kansas and Missouri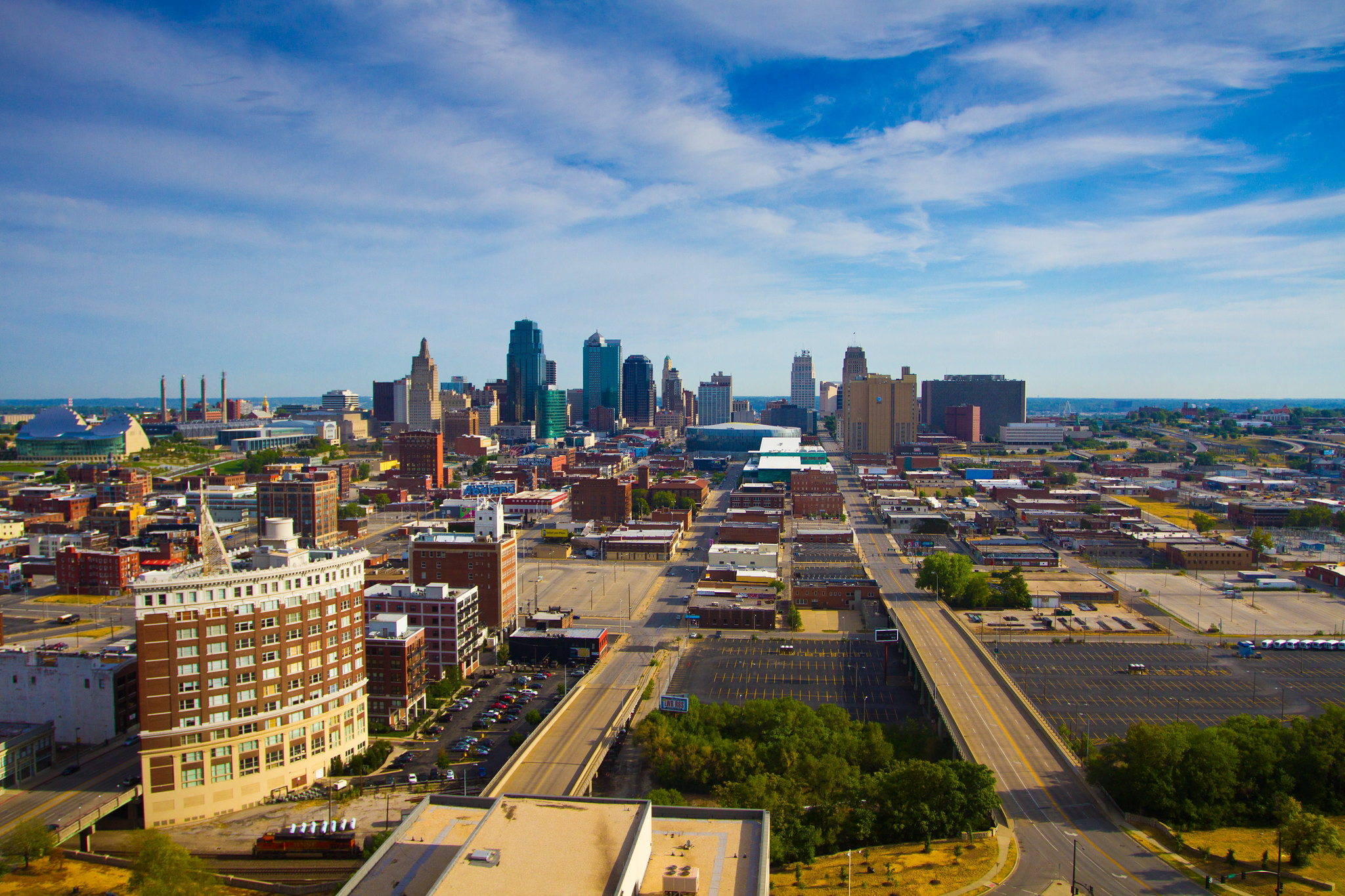 Downtown Kansas City, Missouri (Flickr: Stuart Seeger)
There are 48 publicly operated fountains in Kansas City, offering cool spots to splash on hot summer days. The so-called City of Fountains has numerous public plazas and parks, none more famous than the Country Club Plaza (referred to by locals as just The Plaza). This sprawling shopping complex was built to look like Seville, Spain and is a great spot for an evening stroll; visitors should sample a cherry limeade or a chocolate Frosty at Winstead's.
The card company Hallmark has its headquarters in Kansas City, and families will enjoy visiting the Crown Center complex where they can tour the Hallmark Visitors Center – a highlight is an exhibit of presidential holiday cards, explore hands-on art activities (for free) at Kaleidoscope, and visit the new Sea Life Aquarium.
Kansas City's once neglected Union Station has been restored; it's worth a visit just to see the enormous Beaux-Arts 1914 building, with other highlights including the interactive Science City, a planetarium, the KC Rail Experience chronicling the history of the American railroad, and both a live and an IMAX theater.
Milwaukee, Wisconsin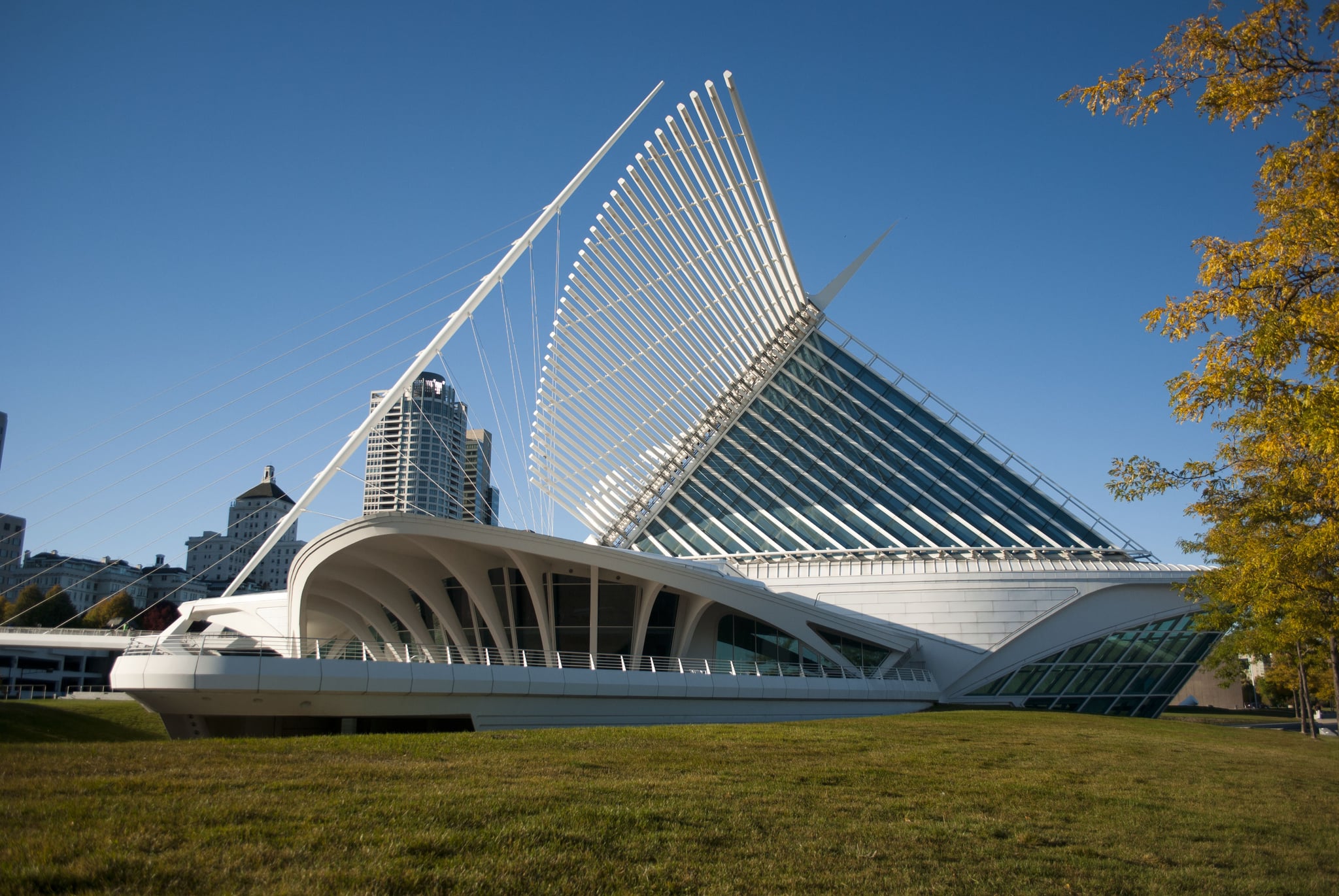 Milwaukee Art Museum (Flickr: Josue Goge)
Known as the city of festivals, Milwaukee is another lakeside city offering loads of family fun. Dozens of ethnic and music festivals in the summer mean there is always something going on, usually involving great food and a fun atmosphere.
Among the favorite attractions is Discovery World, a cutting edge science center that includes among its exhibits an aquarium, a virtual reality pod, a bed of nails to lie on, and an exhibit of all of Les Paul's guitars. Families who haven't gotten their fill of science can check out natural history exhibits at the Milwaukee Public Museum.
Milwaukee has 114 miles of multiple-use trails that can be hiked or biked. Families can learn more about them and also explore a bit of urban nature at the Urban Ecology Center, which features a 40-foot climbing wall.
Milwaukee is also home to an exciting food scene. Kids and parents alike will find it hard to resist the self-proclaimed "World's Largest Pretzel" at Mader's, a German restaurant that's been a local institution for over a century. Another good bet is to sample numerous local cheese and beer at the Wisconsin Cheese Mart Uber Tap Room across the street. Families with picky eaters should try the Public Market where vendors sell everything from bratwurst to muffaletta.
(MORE: Find more kid-friendly attractions in Milwaukee.)
Austin, Texas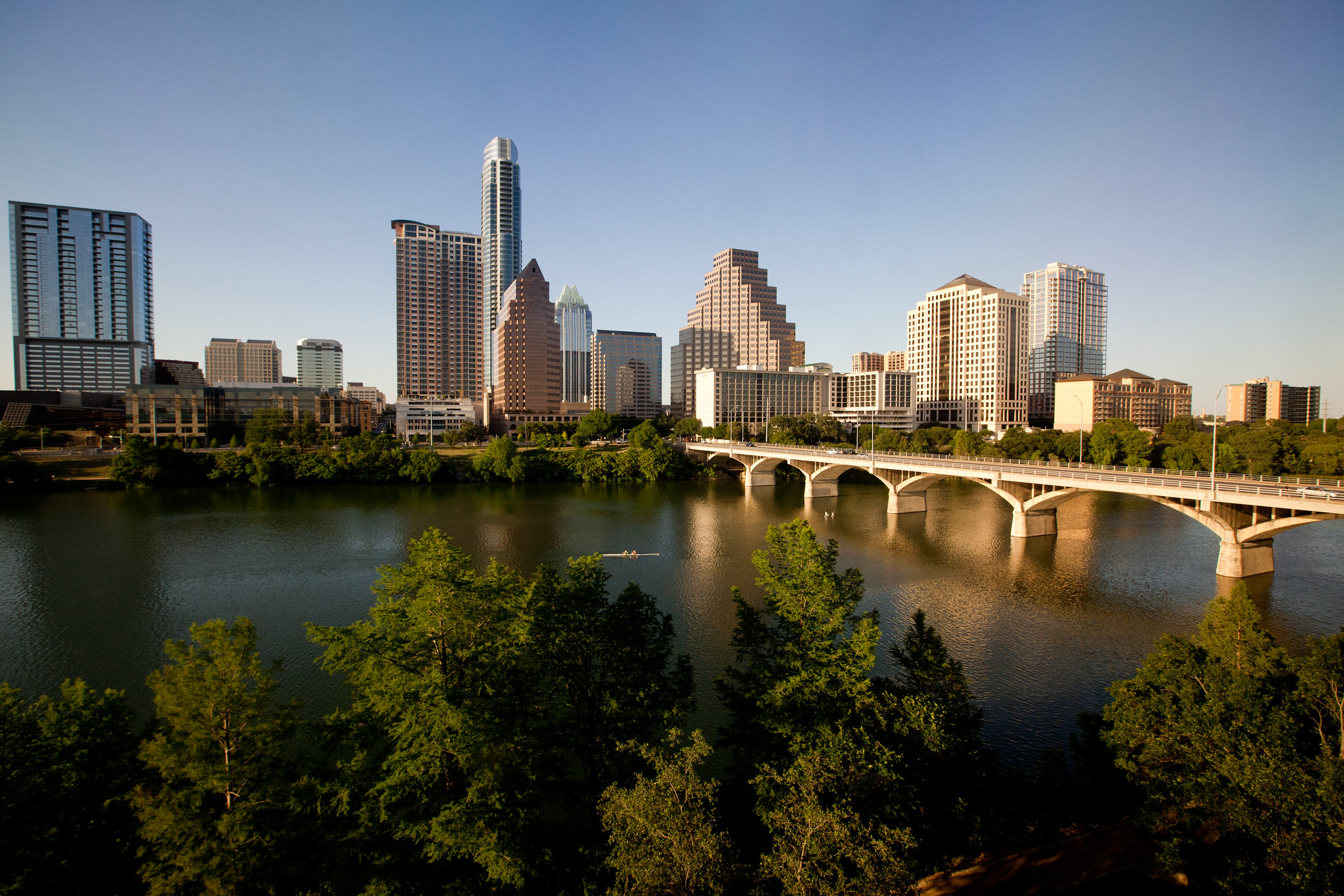 Congress Street Bridge and Austin at Sunset (Flickr: Ed Schipul)
"Welcome to Texas! We're glad to have you," is a refrain visitors to this friendly capital city will hear when they meet the locals. Known for its hippie ethos and "Keep Austin Weird" campaign, there is plenty of family fun to be found.
Austin is full of gorgeous parks, including Zilker Metropolitan Park right in the middle of the city. Here families will find the Barton Springs Pool, a spring-fed swimming spot that's open year round. For more water fun in the park, families can also visit Lady Bird Lake (which most locals still refer to as Town Lake), a reservoir that runs through the city. Families can stroll along the lake or rent kayaks, canoes, or sailboats. And not to be missed is a ride on the Zilker Zephyr, a small-gage railroad that runs from a playground close to Barton Springs.
There are many museums to find out more about the local history and culture. The Bob Bullock Texas State History Museum narrates the entire story of Texas from its indigenous peoples through the space race. The LBJ Presidential Library is a must-visit for history buffs interested in President Johnson; families more interested in his wife and in the ecology of the area will enjoy a visit to the Lady Bird Johnson Wildflower Center outside the city.
Austin has too many food trucks to keep track of, but rest assured there's plenty of great casual eating for families. For a sit-down meal, the Magnolia Café with its two locations both sporting the famous "Sorry, we're open" neon sign is perfect –the gingerbread pancakes and migas (eggs scrambled with tortilla chips, cheese, and peppers) make diners glad they serve breakfast 24 hours a day!
Mara Gorman of MotherOfAllTrips.com contributed this to www.MiniTime.com.