New York with kids
By Holly Rosen Fink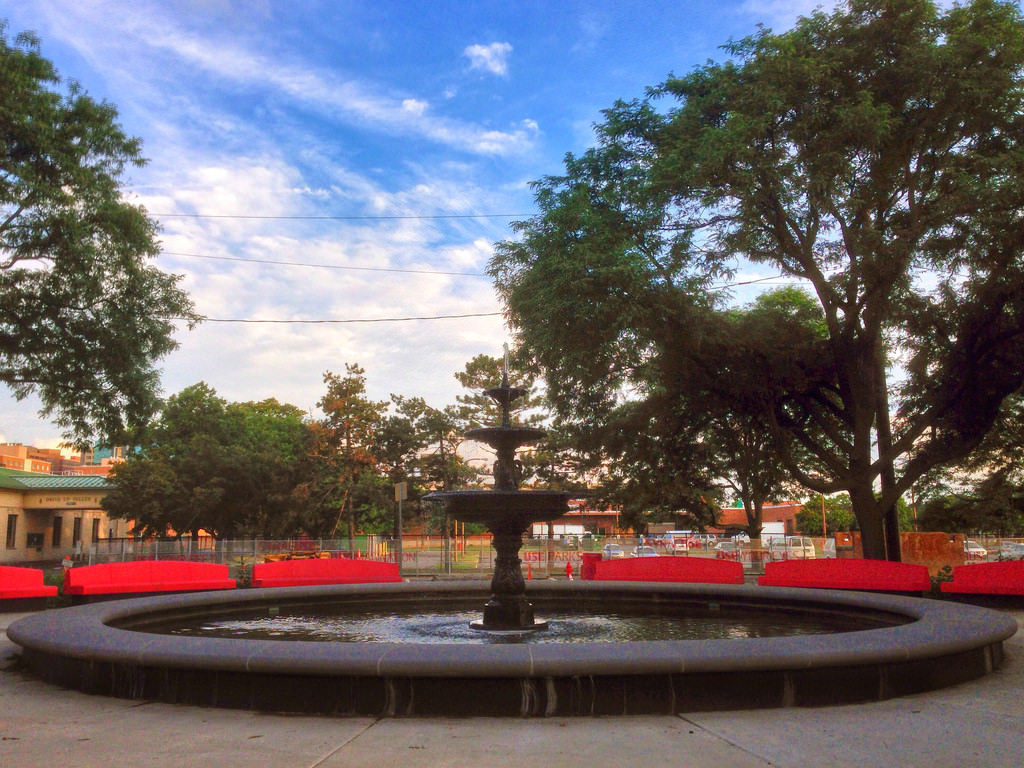 Syracuse is one of the must visit cities in the Finger Lakes. (Flickr: Michael Scialdone)
If you live in or around New York State, consider taking a trip around the Finger Lakes. The area is kid-friendly and full of places to go, with plenty of things to do with kids. From Syracuse to Rochester and everywhere in between, there is so much to offer traveling families. The lakes and rolling farmlands offer waterfalls, canals, museums, historical landmarks, and shopping in villages.
There is also a plethora of hotels covering every price range, from budget to deluxe. Plus, going out to eat is equally affordable. There is enough kid-friendly choice to satisfy everyone – from barbecue to fish sandwiches to weekend markets.
Here's our guide to the Finger Lakes for families.
(MORE: New York's Finger Lakes with Kids)
A Visit to Kid-Friendly Syracuse
First up in our guide to the Finger Lakes for families is a visit to Syracuse. Sitting between the Erie Canal and its branch canals, it's an interesting stop, full of culture and fun.
The downtown area offers a variety of kid-friendly hotels including Marriott Syracuse Downtown, a historic hotel built in 1924. Kids will ogle at the lobby's chandeliers and grand murals depicting the city's history. Parents will appreciate the kind service, spacious rooms and onsite dining options.
The hotel is in close proximity to a number things to do with kids. There's the kid-friendly Erie Canal Museum, the only remaining canal boat station in America. Another noteworthy, kid-friendly stop is the beautiful Landmark Theatre, where families can catch a show. In addition, families can enjoy a boat ride in Camillus Erie Canal. Older kids will enjoy visiting the Matilda Joslyn Gage Home. There, they can learn about the co-founder of the National Women's Suffrage Association.
There are several affordable restaurants in town that are must adds to a guide to the Finger Lakes for families. Try the popular eatery Dinosaur Bar-B-Que for good, old-fashioned BBQ. Or head to Doug's Fish Fry for homemade fish sandwiches. Empire Farmstead Brewery makes a mean Truffle Mac-N-Cheese, a big hit with kids.
Tracing History in Auburn and Seneca Falls
Next up in our guide to the Finger Lakes for families are Auburn and Seneca Falls. Stop in Auburn first where the Harriet Tubman Home sits less than an hour away from Fayetteville. Known as "Moses of Her People," Tubman was a courageous fighter who participated in the Underground Railroad for eight years. She delivered 170 slaves to freedom. Kids of all ages will be inspired learning about her life and her work from a guide. Be sure to book a tour before you arrive.
Then head to Seneca Falls, where on July 19th, 1848, the first Convention for Women's Rights was held. At Women's Rights National Historic Park, kids can learn about the history of the movement through exhibits or watch an inspirational film. The kid-friendly town is also ideal for a stroll through restored buildings, including suffragette Elizabeth Cady Stanton's home.
There are also restaurants and shops to wander into, making the town a must inclusion in our guide to the Finger Lakes for families.
(MORE: Fall in the Finger Lakes is Gorge-ous)
Exploring Museums in Rochester
Rochester is another city to visit while touring the Finger Lakes. A great place for your family to rest their heads is the Hilton Garden Inn Rochester/University & Medical Center. It's affordable and comfortable, offering free parking and a kind staff.
Any guide to the Finger Lakes with kids must include the city's Strong National Museum of Play, an interactive children's museum. Older kids and their parents will be interested in going to the Susan B. Anthony House. Anthony, who your kids may recognize from the one dollar coin, was a national figure in the women's rights movement. Rochester has many annual celebrations in her honor. If you're in town on Tuesday, Thursday, or Saturday, head to Rochester's Public Market. Here you and your kids can visit local vendors offering fresh produce, ethnic delicacies, coffee, and much more. Another museum worth exploring is the Corning Museum of Glass Barge, a must inclusion in any guide to the Finger Lakes for families. Here kids can watch live glassmaking on the city's waterfront.
Rochester has a burgeoning food scene. For dinner, head to The Cub Room on South Atlantic Avenue, a spacious, industrial-style tavern featuring upscale seasonal cuisine. A good alternative is Richardson's, an eatery on the Erie Canal.
Holly Rosen Fink of The Culture Mom contributed this to MiniTime. She is a full-time marketer living in Larchmont, NY with her husband and two children.