California missions to see with the kids.
By Kristi Marcelle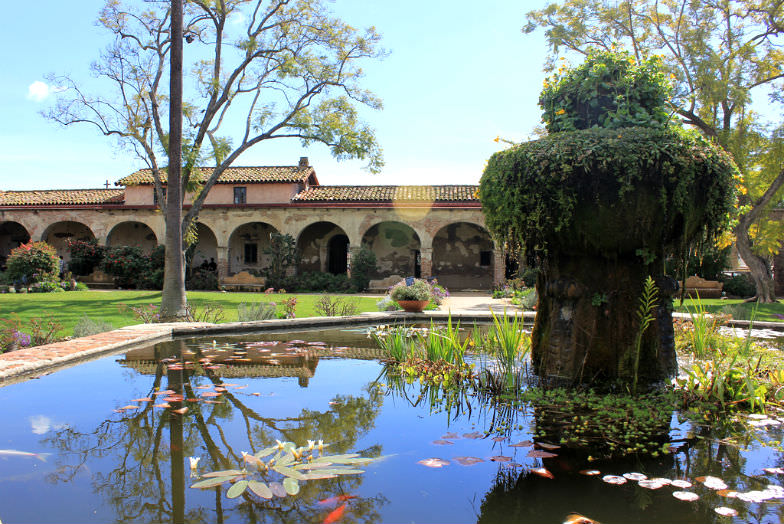 Mission San Juan Capistrano (Flickr: Rachel Titiriga)
Are you smarter than a California fourth grader? When it comes to California's centuries-old missions, probably not. The state's fourth graders spend the year learning about the historical significance of the 21 missions that zigzag 800 miles on a conquistador's trail from San Diego to Sonoma.
Between 1769 and 1823, the Spanish crown founded the religious outposts to establish Spanish presence in the New World. Today the missions are historical jewels marking an important period in California's frontier history. The best part for visitors? Many missions are located near popular tourist destinations.
San Diego de Alcala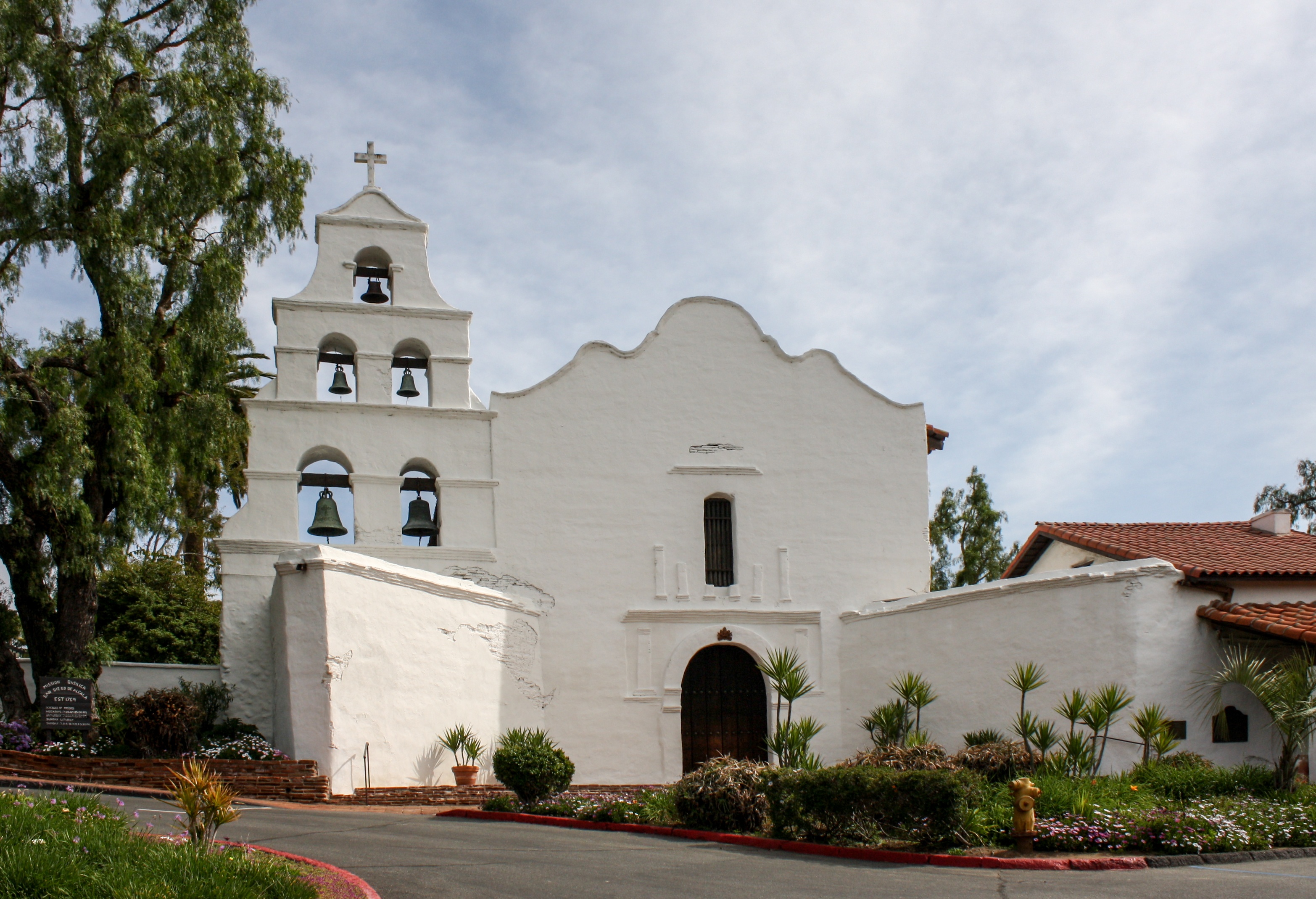 Mission San Diego de Alcala (Photo: Bernard Gagnon)
When you visit San Diego with kids the hard part isn't figuring out what to do, it's narrowing down your choices. Why not spend a day learning about the area's history? San Diego is the site of the first mission, founded in 1769 by Father Junipero Serra. The "Mother of the Missions" has gardens, a chapel and a set of three bells that ring each Sunday to celebrate mass. Look for the bell with the Spanish crown which is original from 1802. (Hours: Daily, 9 – 4:30. p.m.)
Nearby: Continue your California history outing with a day in Old Town San Diego, which is full of restaurants and attractions including the Junipero Serra museum in Presidio Park.
(MORE: Want to explore more of San Diego? Find kid-friendly hotels there.)
San Juan Capistrano
San Juan Capistrano, the "Jewel of the California Missions" sits midway between Los Angeles and San Diego, directly off the 5 freeway. While kids won't remember the 1940's love song that made the mission famous, the swallows do come back and nest here every March. You'll see (and step on) the evidence. The vibrant mission has too many activities to do in one visit, especially on weekends when they offer gold panning, old time games and adobe brick making. Kids love the daily fish feeding at the koi pond and adults shouldn't miss he chapel with its golden altar from Spain. (Hours: Daily, 9 a.m.- 5:00 p.m.)
Nearby: Cross the railroad tracks into Los Rios, the oldest continually inhabited neighborhood in California to find Zoomar's Petting Zoo and Old West-themed Los Rios Park that gets rave reviews from kids of all ages.
Santa Barbara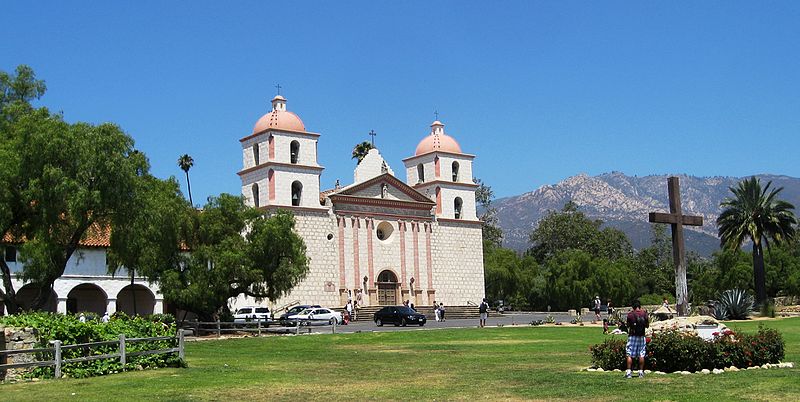 Old Mission Santa Barbara (Flickr: J Brew)
A commanding hilltop location takes in the Santa Ynez Mountains and the Pacific Ocean in one glance. Ten acres of gardens provide room to stretch your legs while taking in the beautiful architecture that garners this mission the name "Queen of the Missions". Founded in 1786, Santa Barbara mission is always busy and a must-see stop in the seaside city. Self-guided and private tours are available. (Hours: Daily 9 a.m. – 4:15 p.m.;4:30 in summer)
Nearby: Rent a bike or three-wheeled low rider and cruise the waterfront area near Stearns Wharf. Reel in the "big one" at the Santa Barbara Maritime Museum or walk the jetty while you wait for a table at always-popular Brophy Bros. restaurant.
(MORE: See what kid-friendly attractions a family of four visited in Santa Barbara in their Grand Californian Adventure trip plan.)
La Purísima Concepción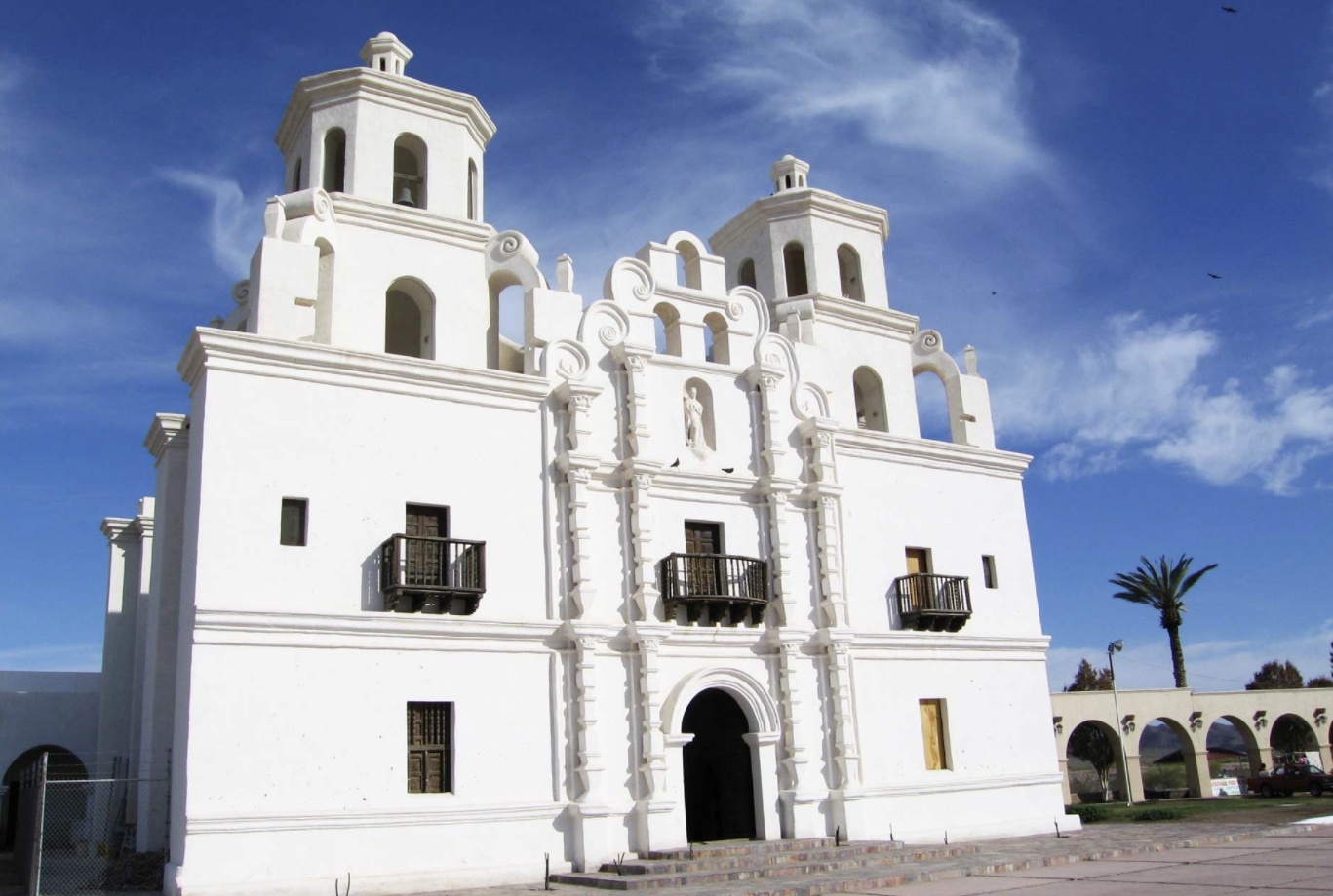 La Purísima Concepción (Flickr: Kevin Cole)
Off-the-beaten path of Highway 101 in Lompoc sits the most completely restored mission in the network of missions. For kids, this may be the most fun mission of all because there are farm animals to feed, though caution is required with the longhorn cattle, and large grassy areas and trails. The mission is within the 2000 acre La Purísima State Historical Park and recreates life in the 1820's when residents survived by farming, raising livestock, blacksmithing, weaving and more. It's a meandering visit and perfect for little ones that need room to run. (Hours: Daily, 9 a.m.- 5:00 p.m.)
Nearby: Pastries as-big-as-your-head and a taste of California wine country await in the Danish-inspired town of Solvang 21 miles east of Lompoc. It's kitschy but fun for a daytrip or visit during a weekend in Santa Ynez Valley or Santa Barbara.
(MORE: Find more kid-friendly attractions in and around Santa Barbara.)
San Carlos Borroméo de Carmelo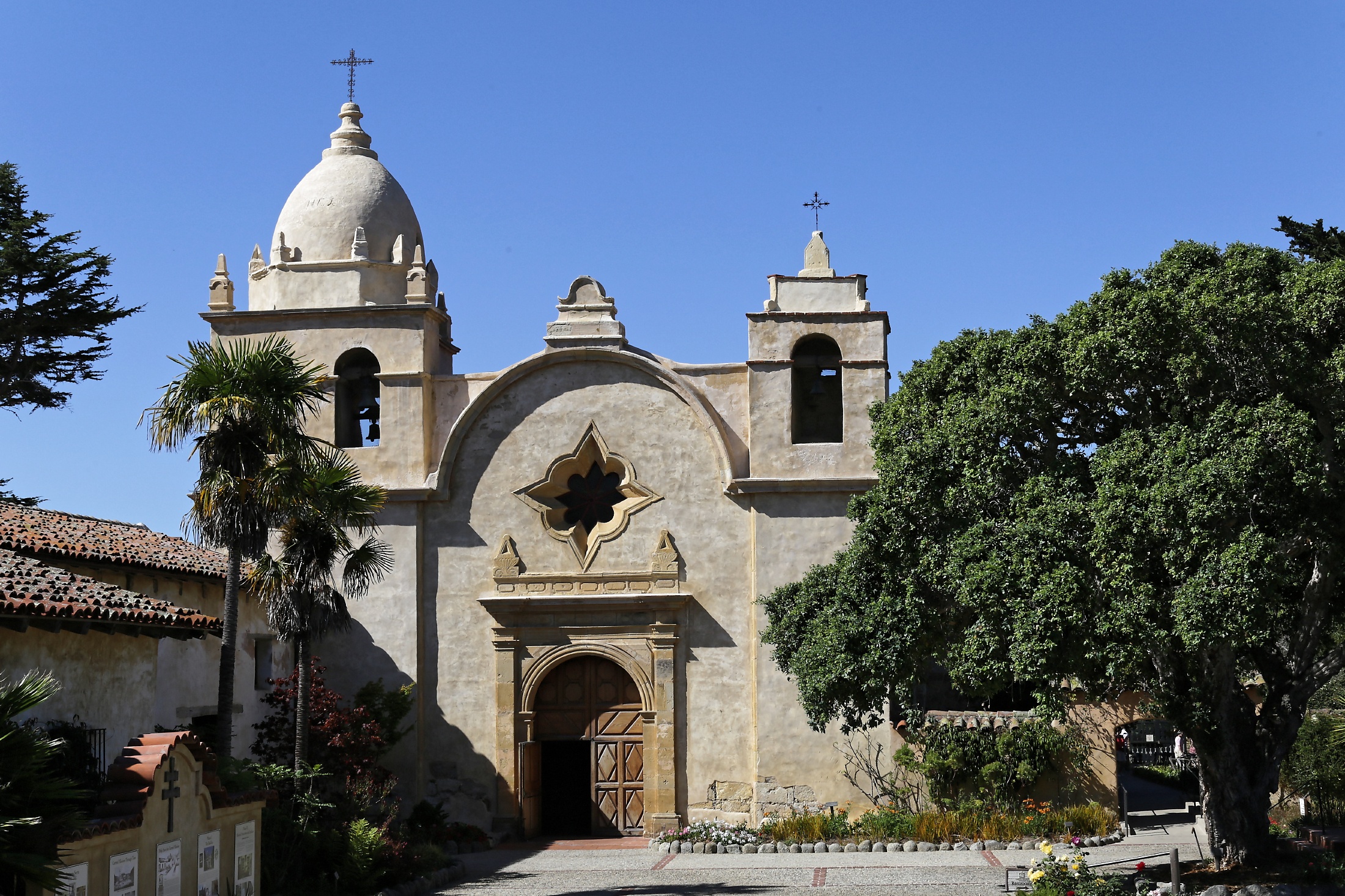 Mission San Carlos Borroméo de Carmelo (Photo: Burkhard Mücke)
The Carmel Mission holds a special place in mission history. Father Junipero Serra, Father of California's missions and founder of nine, chose this location as his headquarters and is buried beneath the Basilica's altar. The restored mission invites exploring in the gardens and simple wooden-cross cemetery. While the Basilica is a quiet place for reflection, look for the nativity scene in the back-left corner. According to the docents, there's something very unique about these 18th century figurines because of what's hidden in their midst. Can you figure out what it is? (Hours: Daily 9:30 a.m. – 7 p.m.)
Nearby: Carmel and Monterey blend together to offer families a list of things to do. The famous Monterey Bay Aquarium, Point Lobos State Reserve and Dennis the Menace Park are a few highlights.
Kristi Marcelle, a San Francisco Bay Area freelance writer, contributed this to MiniTime.