Family-friendly destinations in Europe
By Mimi Slawoff
Bulgaria is a great under-the-radar place to visit with the family this 2017. (Flickr: Dennis Jarvis)
England, Italy, Germany and France typically come to mind when planning a family vacation to Europe. And they're fabulous. But why not think outside the box and plan a family vacation to smaller, lesser known countries. Family destinations like Serbia, Bulgaria, Estonia, Romania and Poland are steeped in history with medieval architecture and ancient traditions. They're also considered among Europe's safest and offer better value. Oh, and expect some mystique (think hilltop castles and the legend of Dracula).
Year-round festivals and family-friendly attractions make each an excellent kid-friendly destination. And because most of these countries are small, you can easily cover a lot of ground in a few days. Prepare for pleasant surprises along the way at these under-the-radar places to visit with kids.
(MORE: Touring Prague's Jewish Quarter with Teens)
Under-the-Radar Places to Visit for the Ultimate Family Vacation
Serbia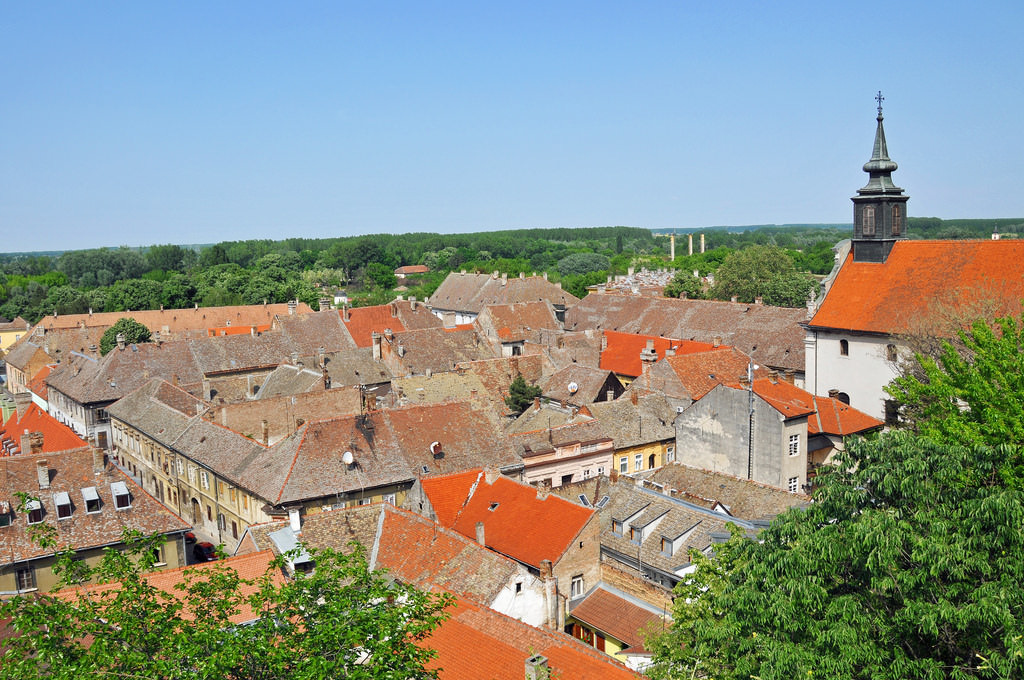 Serbia is a great kid-friendly destination to visit in 2017. (Flickr: Dennis Jarvis)
No matter what time of year you visit Serbia, you'll find a family-friendly festival celebrating film, music, food, or combinations of all three. The most famous is the Exit Festival. It's an award-winning summer music festival that takes place at the Petrovaradin Fortress in July 6 – 9 in the city of Novi Sad, Serbia's second largest city. The music festival (among the largest in Europe) attracts mostly young adults. But it's worth dropping by to the see the 17th century fortress situated on the right bank of the Danube River. This kid-friendly destination also has many attractions. There's Kalemegdan Park, a leafy outdoor space situated within the walls of the Belgrade Fortress. Here, little knights and princesses can explore tunnels and ruins. Nearby, Belgrade Zoo and a small amusement park round out a family vacation in Serbia.
Bulgaria
Producing about 70 percent of the rose oil in the world, this kid-friendly destination is celebrating the 114th Rose Festival the first weekend in June 2017. The three-day event features the crowning of a Queen of Roses, picking roses, a parade, and folklore music and dances. Europeans flock to this small Balkan country for the festivities alone. Come for a visit and surprise your palate with tasty rose concoctions. More reasons to visit Bulgaria on a family vacation? The Black Sea, lush mountains, picturesque villages and fascinating historical monuments are among them. There's also the majestic Rila Monastery in the Rila Mountains, about 73 miles south of Sofia, the capital. Spend a day in Sofia to visit the impressive Alexander Nevsky Cathedral. Enjoy a traditional lunch of kufte (large meatballs) and shopska salad at one of many restaurants. And who would expect to find Roman ruins in downtown? The ancient Roman city of Serdica was discovered in downtown Sofia and is open to the public to view. It makes Bulgaria one of the most surprising under-the-radar places to visit with kids.
Romania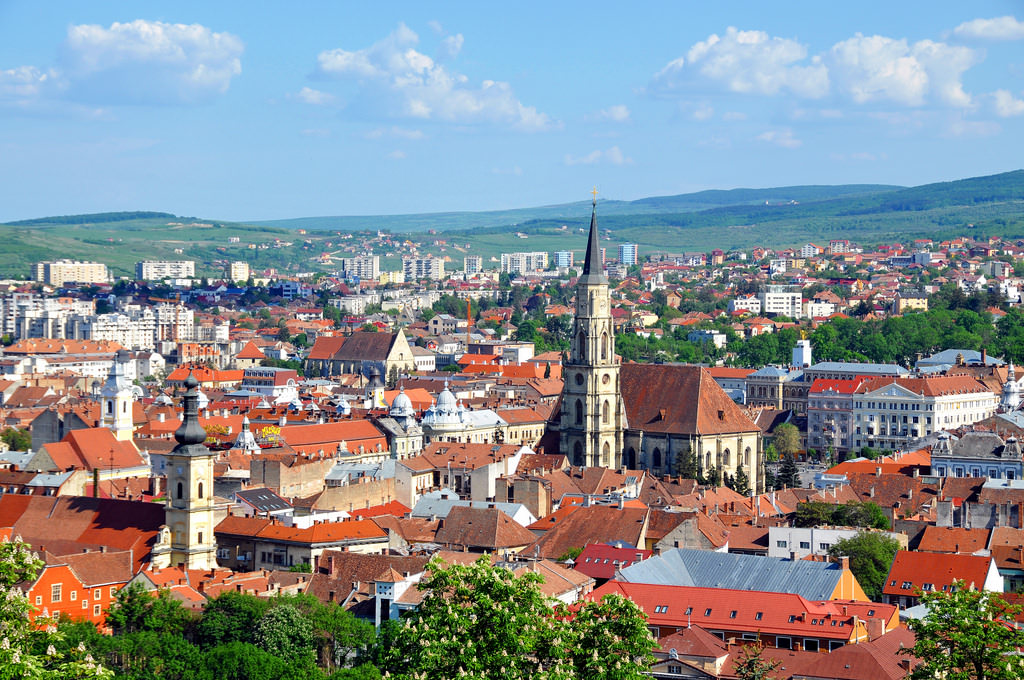 Visit the country of Romania with the kids. (Flickr: Dennis Jarvis)
Among the more mystical under-the-radar places to visit is Romania. This southeastern European country is known for the forested region of Transylvania. The kid-friendly destination has preserved medieval towns that include Sighi?oara. It's the site of the annual three-day Festival of Medieval Arts and Crafts in late July. During the free event, locals dress in traditional costume and the pretty streets are packed with entertainers. Enhance your family vacation with a visit to fortified churches and castles. The most notable of them is the clifftop Bran Castle, long associated with the Dracula legend. If you're visiting in October, stick around for Halloween in Transylvania. Take a tour or see a show, and follow the footsteps of Bram Stoker's character, Count Dracula.
Estonia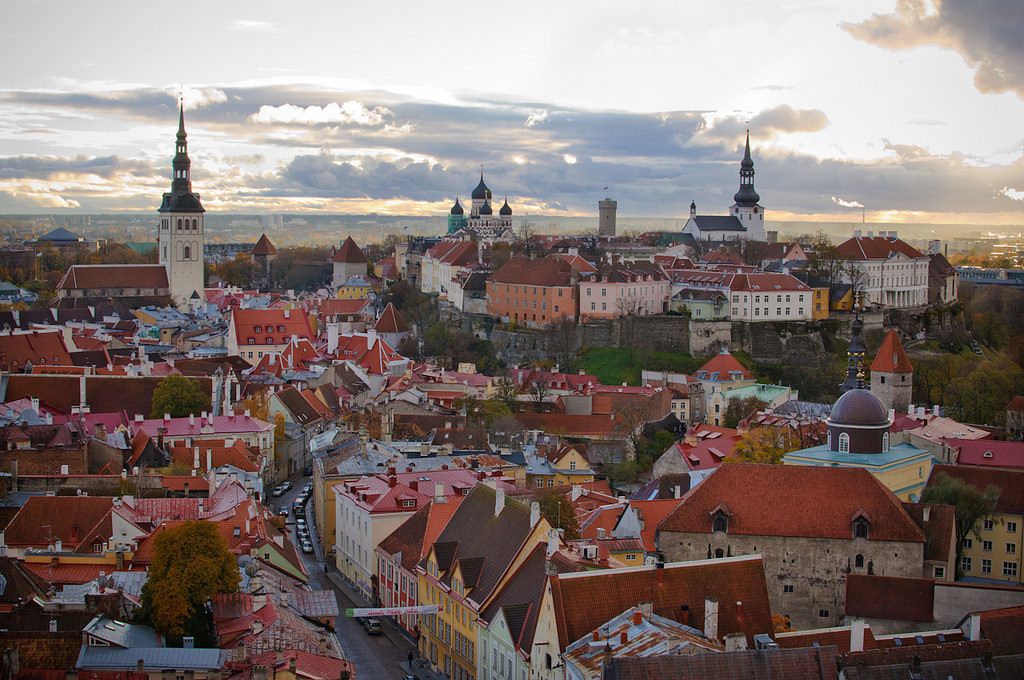 St. Olaf's Church tower in Tallinn, Estonia (Flickr: Ilya)
You can see a lot on a weekend family vacation in Estonia, a small country in the Baltic region of northern Europe. Taste the national dish of blood sausage and sauerkraut stew, then mingle with locals during the 36th Tallinn Old Town Days. This year, it's held from May 31 to June 4. The town's largest festival features music, theatre, art and sports events. Among Europe's quaint under-the-radar places to visit, Estonia has juniper forests, fishing villages and small farms. Take the kids berry picking or for a picnic in the forest. Then visit interactive museums in Tallinn, the charming capital with cobblestone streets and medieval buildings.
(MORE: Krakow for Kids: 5 Museums Kids Will Love)
Poland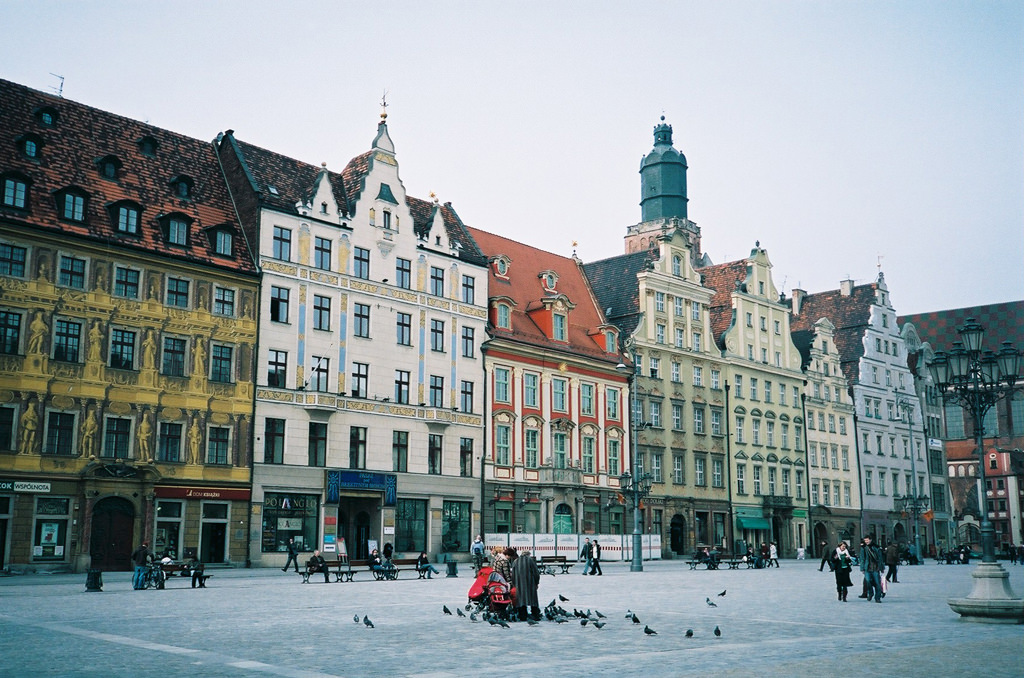 Wroclaw in Poland is a great kid-friendly destination to visit this 2017. (Flickr: Monica Kelly)
This eastern European country is among the largest of under-the-radar places to visit. Plan for a few days to explore the Jewish history, medieval architecture, whimsical activities, and family events. Sports-loving families will be thrilled to know they can watch international athletes compete in swimming, gymnastics, handball, archery, and more. This is because the 2017 World Games is being held in Wroclaw in Western Poland from July 20 to July 30. The kid-friendly destination of Wroclaw is also home to more than 250 figurines of dwarfs scattered throughout the city. Kids can get a map to search for the dwarfs while checking out botanical gardens, museums and other city sights.
Mimi Slawoff of Planetfamilytravel contributed this to MiniTime. She is a Los Angeles-based journalist and a seasoned family travel expert who explores the world with her three children and writes about their journeys.