Top places to see stars with the kids
By Mimi Slawoff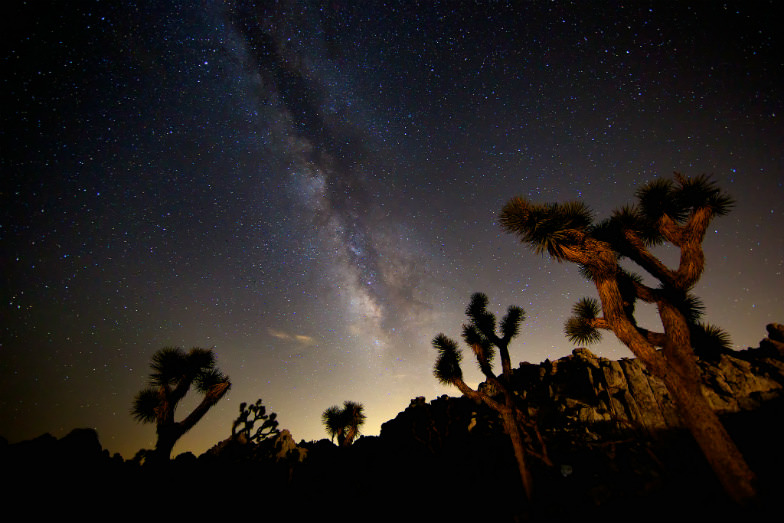 Milky Way over California (Flickr: Chao Yen)
Away from bright city lights, the California sky twinkles with stars, clusters of constellations, the Milky Way and other spectacular astronomical sights. Deserts, mountains and state parks are prime spots for viewing starry nighttime wonders where there is little light pollution. But you can also find a few good stargazing sites in or near big cities.
And no need to wonder about twinkling little stars. Get the facts from amateur astronomers during family-friendly stargazing programs. These 6 California sites offer great opportunities for seeing stars, planets, meteor showers and other celestial events with kids.
Anza-Borrego Desert State Park, east San Diego County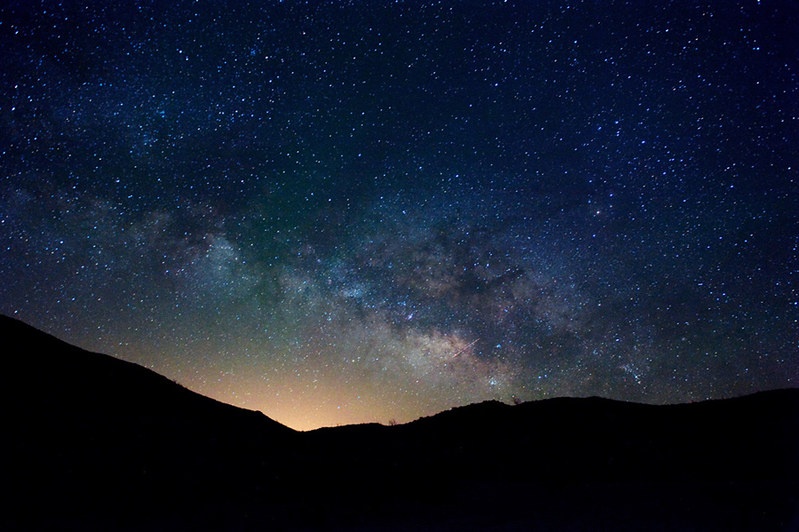 Stars over Anza-Borrego near San Diego (Flickr: Anthony Citrano )
The 600,000-acre Anza-Borrego Desert State Park (California's largest state park) is among the best places in the world for stargazing. Located in the park, the small town of Borrego Springs is a designated Dark Sky Community.
Good to know: Historic La Casa del Zorro offers laid-back luxury with family-friendly rooms, pools and amenities.
Griffith Observatory, Los Angeles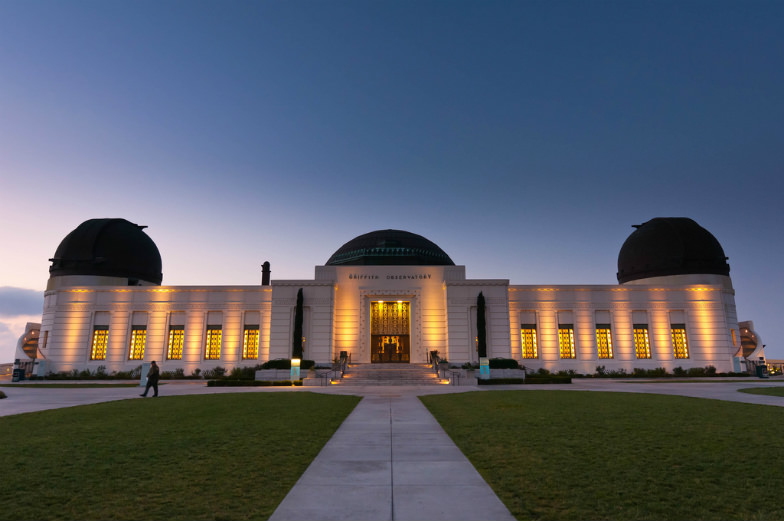 Griffith Observatory at night (Flickr: John Buie )
Check out the sun, moon and visible planets using a variety of telescopes during free monthly public star parties from 2 pm – 9:45 pm. Local astronomers are on hand to share telescopes and information about their equipment and the sky. Or explore on your own. The observatory has numerous telescopes and viewing platforms for day and night viewing.
Good to know: Free public telescopes are available every night. Knowledgeable telescope demonstrators are available to answer questions.
(MORE: Explore more of the City of Angels. Find kid-friendly hotels in Los Angeles.)
Death Valley National Park, east of the Sierra Nevada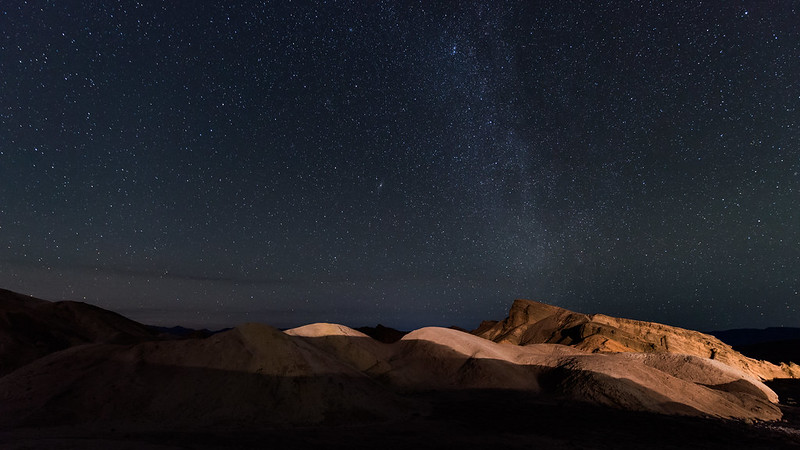 Night sky over Death Valley National Park (Flickr: Jaideep Mann)
Follow a lunar eclipse, track a meteor shower and see the Milky Way at the third and largest International Dark Sky Park. Gaze on your own or join a ranger-led program in winter and spring when astronomy organizations provide high-powered telescopes for amazing night-sky viewing.
Good to know: No need to rough it in the desert. The Furnace Creek Resort has family-friendly cabins, guest rooms and campground. Amenities include swimming pool, children's playground and tennis courts.
Mt. Pinos, Los Padres National Forest
Its elevation at 8,831 feet and clear, dark skies make this mountain a top stargazing location with amateur astronomers. The usual viewing area is in the large parking area (Chula Vista) surrounded by tall pines, located about 1.4 miles east of the actual Mt. Pinos peak.
Good to know: Arrive between 2 pm and 3pm to get a good viewing spot.
Mt. Tamalpais State Park, north of San Francisco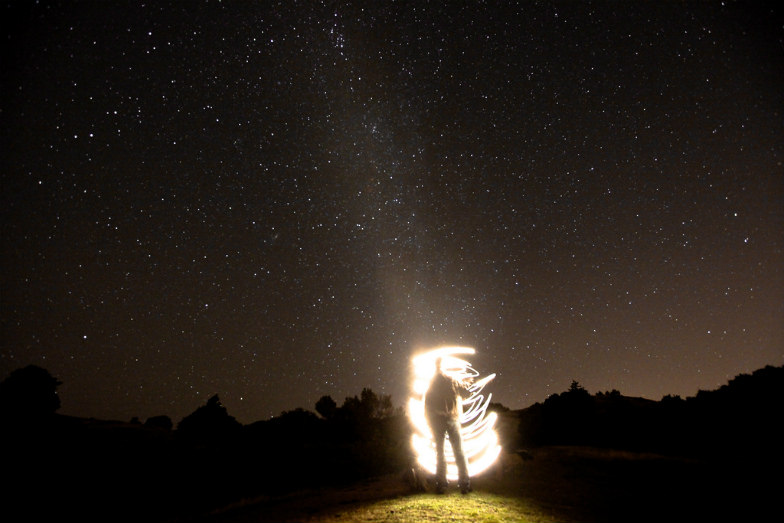 Stargazing spot in Mt. Tamalpais near San Francisco (Flickr: Nate Bolt)
Explore the galaxy with astronomers and space science professionals at the Cushing Memorial Amphitheater (Mountain Theater), located in a redwood forest. The family-friendly Astronomy Nights program features guest speakers and star-viewing April – October.
Good to know: The San Francisco Astronomy Association provides telescopes.
(MORE: Find more kid-friendly attractions in San Francisco.)
Mount Diablo State Park, Danville
Rocks and Ice in the Solar System, Supernova and Our Place in the Galaxy are among free, themed monthly stargazing programs that take place in the lower summit parking lot. Hands-on astronomy activities precede supervised viewing through telescopes and binoculars provided by the Mount Diablo Astronomical Society.
Good to know: Park gates close around sunset, so be sure to arrive on time. Visitors are escorted off the mountain after the program.
Mimi Slawoff, a Los Angeles-based journalist, contributed this to MiniTime.