West coast favorites with year-round fun
By Mimi Slawoff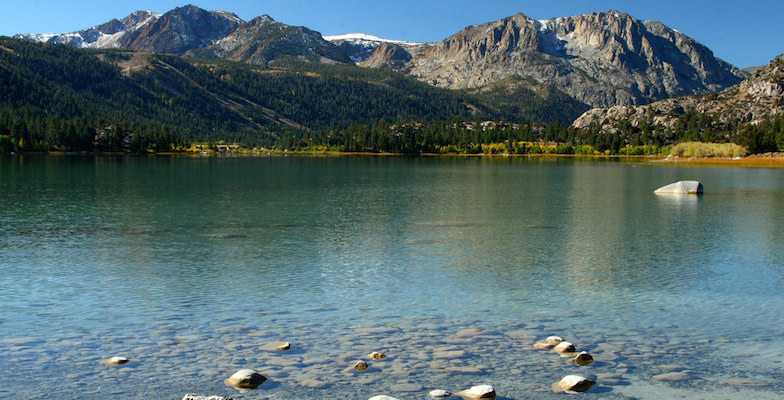 Flickr: Fran Kovalchek
Escape sizzling summer heat with cool and exciting adventures at California's mountain resorts. California's beautiful beaches may be the main summertime attraction, but fewer crowds, cooler temperatures and a boatload of family-fun activities are enticing reasons to visit these seven California mountain resorts.
June Lake
Nestled below towering granite peaks, June Lake is a wallet-friendly alternative to neighboring Mammoth. The quaint mountain town, comprised of a general store, restaurants and lodging, straddles the scenic June Lake Loop (made up of June Lake, Gull Lake, Silver Lake and Grant Lake). Hike on the Parker Lake Trail to a glittering alpine lake or paddle on the unique Mono Lake, an ancient saline lake where tufas (limestone formations) grow in abundance.
Tip: Enjoy creature comforts at the modest but amenities-laden Double Eagle Resort and Spa.
Mammoth Mountain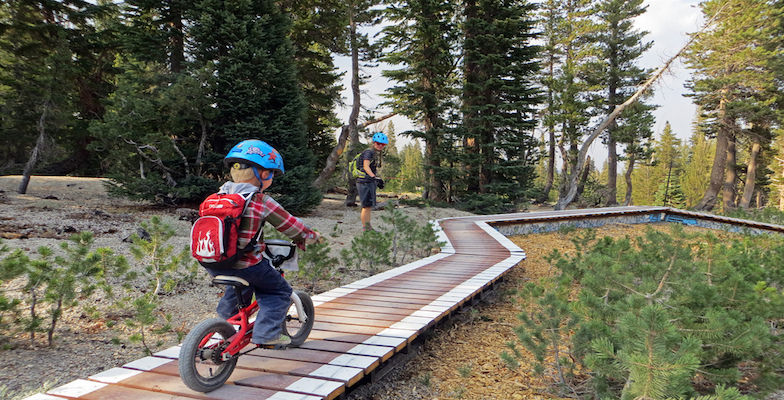 Flickr: Ben Fish
Even before the snow melts in June, visitors make tracks to this world-class Eastern Sierra ski resort for mountain biking, hiking, fishing and scenic gondola rides. While biking trails are suitable for all ages, guided tours are recommended for first-timers navigating the extensive Mammoth Mountain Bike Park.
Tip: Rent gear at the Adventure Center.
(MORE: Find other kid-friendly attractions in Mammoth.)
Bass Lake
Located 17 miles from the southern gate to Yosemite National Park, Bass Lake is a destination in itself. Water sports include water skiing, kayaking, jet-skiing and boating. There's also a swimming pool. Thrill the kids with a tube-towing pontoon (equipped with a BBQ grill and CD player) and cruise around the lake for hours of fun and laughter. Relax at the Pines Resort, featuring chalets with kitchens. Don't feel like cooking? The resort's restaurant, Ducey's on the Lake, serves filet mignon, crab-crusted mahi-mahi and more.
Tip: Request a lake-view chalet.
Northstar, Truckee
After a day of hiking, mini golf, kid-friendly bungee jumping and roller-skating, families can gather for drinks and snacks in shaded lounge areas in the European-style Village at Northstar. The laid-back luxury village features condos, boutiques, restaurants, an ice cream shop and a movie theater.
Tip: The Kid's Adventure Club entertains ages 4 – 12 with nature hikes, games and activities.
Big Bear Lake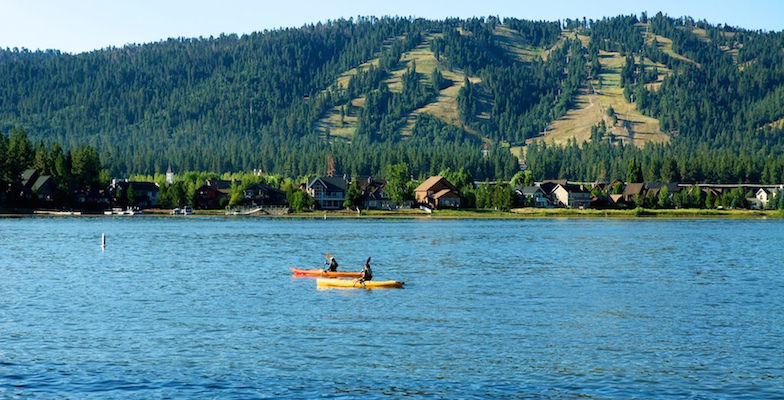 Flickr: joenevill
Situated in the San Bernardino National Forest, Big Bear is about a two-hour drive from Los Angeles, Orange County and San Diego. The sparkling, manmade lake is the hub for numerous summertime activities, including fishing, standup paddle boarding (SUP), kayaking and parasailing. Bike along a lakeside trail or down the mountain. Winter's bobsled runs transform to waterslides in summer at Alpine Slide. More adventure? Fly above treetops on a zip line or go on a rope climbing tour.
Tip: Visit the Big Bear Alpine Zoo.
(MORE: View a family trip plan: 3 days in Big Bear with kids.)
Squaw Valley, Olympic Valley
Ride the aerial tramway to High Camp at 8,200-feet elevation for stunning views of Lake Tahoe and numerous outdoor activities, including a slack line park, croquet, ladder toss, disc golf and swimming.
Tip: Tour the Olympic Museum showcasing memorabilia from the 1960 Winter Olympics that took place at Squaw.
Mimi Slawoff, a Los Angeles-based journalist, contributed this to www.MiniTime.com.