Give your family a taste of Europe in these North American destinations.
By Jody Halsted
Very French street in Old Quebec (Flickr: Dhinakaran Gajavarathan)
High on the list of dream family vacations is a trip to Europe. Often planned as a rite of passage or celebration, families save for years to be able to discover the charms of England or the magic of Paris. Thankfully, you don't have to cross the Pond to get a taste of Europe – quite a few North American cities have a strong European heritage that is still evident in their architecture, food, and customs.
Often called the most European city in North America, Quebec is a bit of France in Canada. Old Quebec, with its walled fortification and cobbled streets, has a medieval feel that you just don't find outside of Europe. And it's not just the architecture that encompasses the feeling of French-ness. Street names, food, and most importantly, the language, combine to give you a feeling of joie de vivre. The centerpiece of Quebec is the stunning Château Frontenac, a fairytale of a hotel, which will enchant kids and adults alike.
(MORE: Planning a family vacation La Nouvelle-France? Find other beautiful kid-friendly hotels in Quebec.)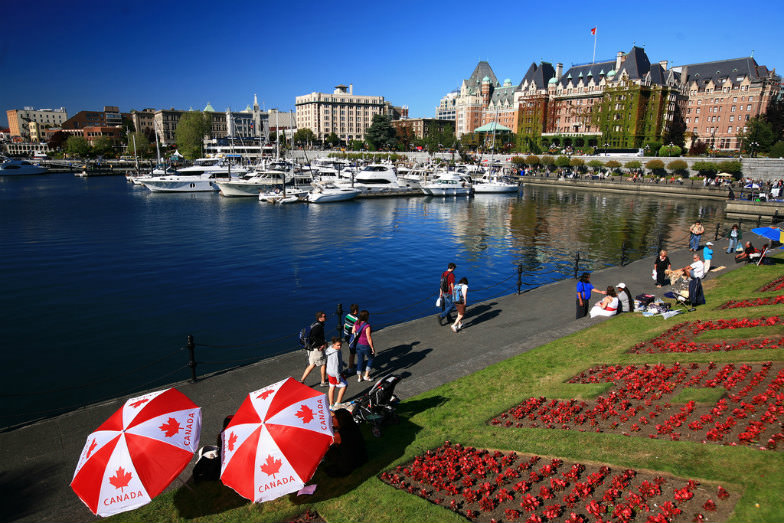 British feel of Victoria, BC (Flickr: Laszlo Ilyes)
Crossing Canada, you'll find a lively British culture in Victoria, British Columbia. An island city best toured on bicycle, Victoria's old world charm is discovered by strolling her many gardens, enjoying the ritual of afternoon tea, and exploring its galleries and antique shops. Need a castle or two to make your experience complete? You'll love the Victorian architecture of Craigdarroch Castle with its turreted towers and the Edwardian Hatley Caste with its surrounding estate.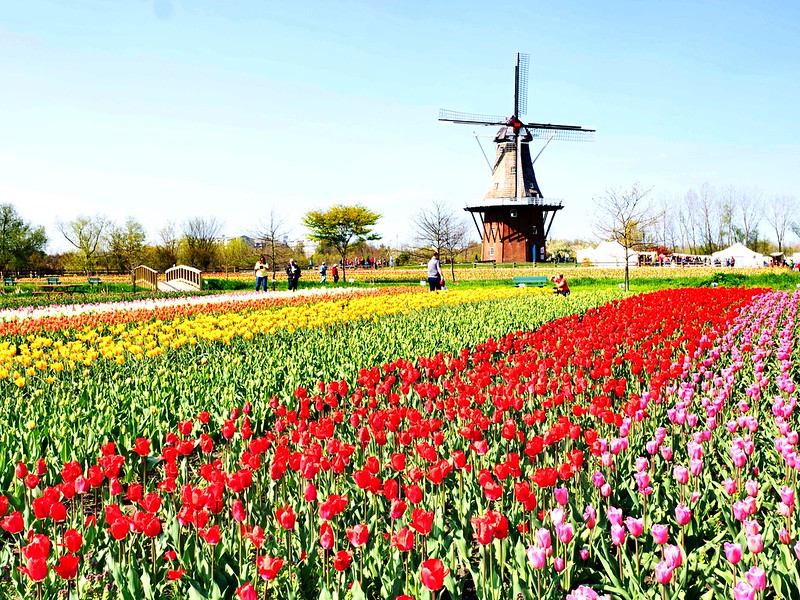 Windmill Island Gardens in Holland, Michigan (Flickr: Rhonda Bonham)
A visit to Holland, Michigan will transport you to the Netherlands. The only authentic Dutch windmill in the United States is still in operation at Windmill Island Gardens. You can visit it and even buy the flour it grinds before you wander the exquisite gardens or ride the Dutch carousel. Get a taste the Netherlands of the 1800s at Neils' Dutch Village that features authentic Dutch architecture, canals, and windmills – as well as a wooden shoe factory, a 200-year-old witches' scale (proof positive to keep the kids in line, perchance?), and dine on Dutch foods.
Settled by German pioneers in the mid-19th century, Fredricksburg, Texas is rich in German culture. History comes to life at the Pioneer Museum and Sauer-Beckmann Farm where costumed interpreters reenact the day-to-day lives of the German settlers. The Historic Downtown is filled with buildings and churches in the German-style. Restaurants serving traditional foods like bratwurst, hot potato salad, and saurkraut will leave you filled for exploration, but be sure to save room for kolaches – a delicious pastry stuffed with fruit or cheese.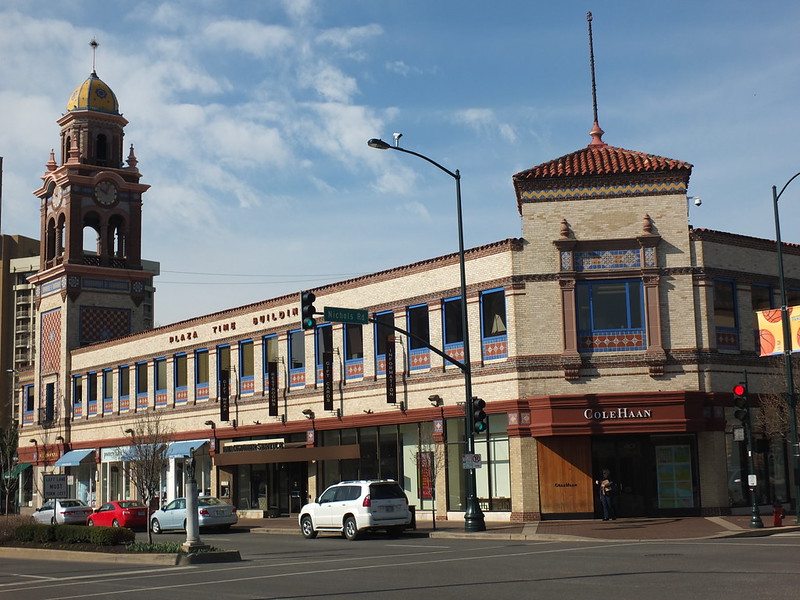 Spanish-style Country Club Plaza in Kansas City, Missouri (Flickr: Dan)
You might be forgiven for thinking you've stepped into a Southern European city as you wander through Country Club Plaza in Kansas City, Missouri. The architecture, modeled after Seville, Spain, includes ornate towers, red tile roofs, and welcoming courtyards. Throughout the plaza are magnificent fountains, reminiscent of Rome, life size sculptures, and stunning tile murals creating an outdoor gallery to rival any in Europe. Enjoy a gondola ride as the sun sets or a carriage tour through streets twinkling with lights and you'll have a hard time believing you're still in the US.
(MORE: Visiting the Country Club Plaza? Check out some kid-friendly hotels in Kansas City.)
The first thing you notice when you visit Lindsborg, Kansas – also known as "Little Sweden" – is the herd of Wild Dala Horses that roam through the town. A traditional Swedish carving, you'll see these delightful creatures as life-size fiberglass sculptures, on plaques hung from front porches, and, of course, in the shops. Traditional Swedish festivals celebrating Våffeldagen (International Waffle Day), Midsummer, Svensk Hyllningsfest, and Old Fashioned Christmas draw crowds throughout the year. Cultural heritage is found at the Swedish Pavilion, built by Sweden for the 1904 World's' Fair and then donated to Bethany College.
Jody Halsted of FamilyRambling.com contributed this to www.MiniTime.com.