Little known seaside gems that don't break the bank
By Mimi Slawoff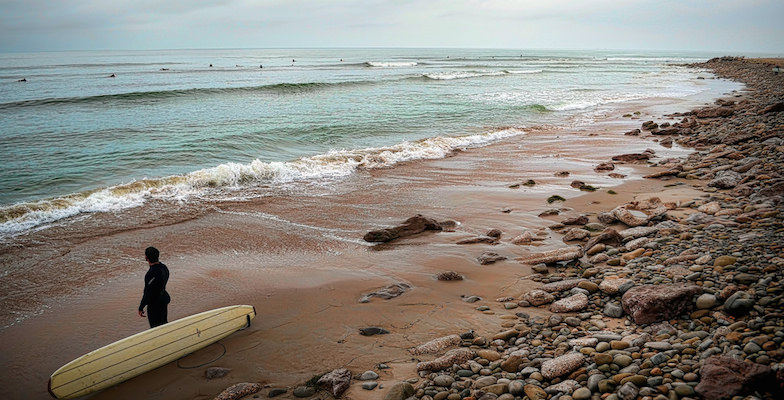 Surfer in Ventura, California (Flickr: Wendell)
A California beach vacation might be more affordable than you think. Along the shimmering California coast from southern to northern California are four (that we'll share) laid-back beach towns where you can find oceanfront lodging for about $200 a night and meals well under $10 per person. More perks: uncrowded beaches where you can snooze on warm sand and wiggle your toes in the calm, cool waters of the Pacific.
Here are California's best kept beach towns ideal for a family beach vacation with kids:
(MORE: Great Weekends_Southern California Fall MEGABONUS: Earn Points Faster and Go Farther at participating California Hotels! *CODE M96 (Valid though 01/15/17, SEE LANDING PAGE FOR TERMS & CONDITIONS))
Ventura County, Southern California
Nestled between sultry Malibu and posh Santa Barbara, Ventura County's beach towns cost a fraction of their pricey neighbors and the beaches are just as beautiful. Oxnard's seven miles of hidden, pristine beaches include Hollywood Beach, a former celebrity playground for Clark Gable, Charlie Chaplin and others. Amenities great for a family vacation with kids include free street parking, volleyball courts, lifeguards (in summer) and restrooms. Mrs. Olson's Coffee Hut serves the best breakfast potatoes, pumpkin pancakes and crab cakes in town.
More family fun: Football fans can cheer on players at the annual Dallas Cowboys Training Camp through mid-August. Free admission, $5 parking.
Beach digs: Embassy Suites Mandalay Bay on Oxnard Beach.
North of Oxnard is the laid-back, historic and family-friendly town of Ventura. At the hub of beach-side fun is Ventura Harbor Village's boutiques, restaurants, a carousel and paddle boats. Swim, play and watch boats sail by from Harbor Cove Beach, a scenic spot with small waves and windblown sand dunes. Walk or bike along the coastal promenade. Cap off the day with a spectacular California sunset from the 1,620-foot Ventura Pier.
More family fun: At the Channel Islands National Park Visitors Center, kids can examine a tide pool.
Beach digs: Ventura Beach Marriott.
Avila Beach, Central Coast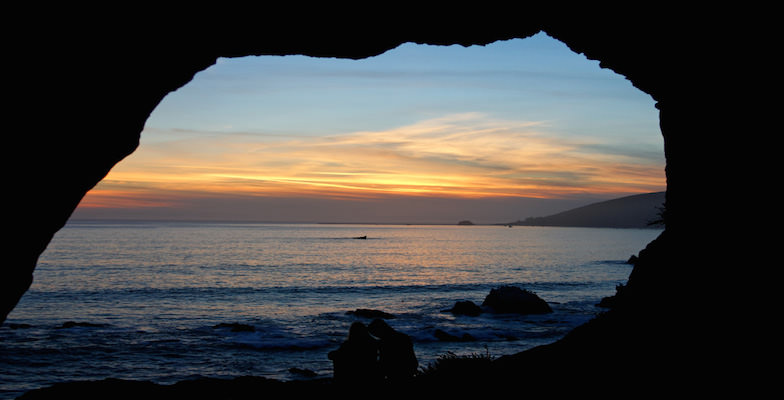 Sea cave in Avila Beach, California (Flickr: Joey Gannon)
Tucked away between L.A. and San Francisco, Avila has a south-facing beach with a jetty, which blocks the northwesterly winds and big waves, making this the most kid-friendly beach and a great place to spend your family vacation with kids in San Luis Obispo. There's a pirate-themed park for hours of play. A pristine boardwalk with shops and restaurants is a relaxing place to enjoy an ice cream cone and ocean breezes.
More family fun: The Central Coast Aquarium's 14 tanks contain sea stars, urchins, sea slugs, abalone, jellyfish, rock fish and a kelp forest. Kids can feel gentle leopard and swell sharks in the touch tanks.
Beach digs: Kids rule at the oceanfront Avila Lighthouse Suites.
(MORE: California's Most Picturesque Towns to Visit with Kids)
Pacifica, Northern California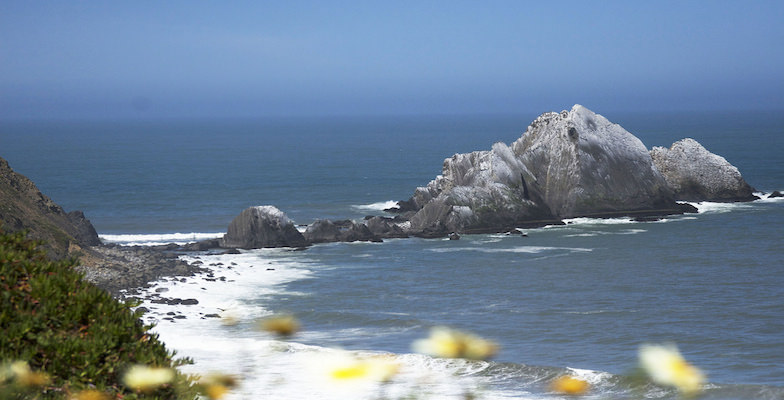 Pacifica, California (Flickr: Chris Makarsky)
Mere minutes south of San Francisco, Pacifica is a coastal treasure that feels worlds away from the big city. Splash in the cool ocean waters or find a quiet spot to fish for salmon and striped bass. Pacifica Pier is the only place in the Bay Area where you can crab for free. Hiking trails along the beach and bluffs offer stunning views and are fun to explore with kids.
More family fun: Pedal along a paved coastal trail.
Beach digs: The Pacifica Beach Hotel and Holiday Inn Express Hotel & Suites are beachfront hotels that include complimentary breakfasts.
Mimi Slawoff, a Los Angeles-based journalist, contributed this to www.MiniTime.com.