Family-friendly cycling routes that are both fun and historic.
By Katrina Brown Hunt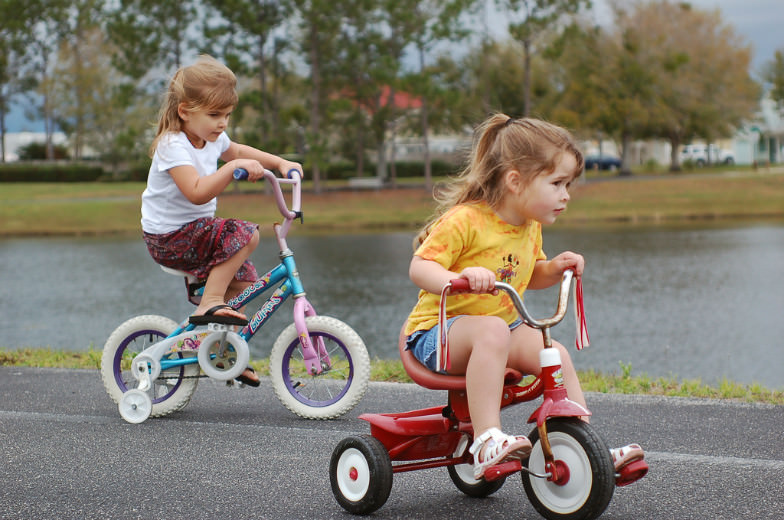 Kids on bikes (Flickr: Eric Hersman)
Making destinations come alive for kids is where the rubber hits the road on a family vacation —sometimes, quite literally.
Renting bicycles makes sight-seeing outings more fun and more active—and it has gotten a lot easier to do it in most cities around the U.S. (your hotel concierge can typically direct you to the closest local rental). Here are 7 spots around the U.S. with both great scenery and interesting stories to tell— and best seen from behind the handlebars:
Governor's Island, New York City
If bicycling around Manhattan with kids sounds a little intense, take a ferry from South Street to Governor's Island instead. Just south of Manhattan in New York Harbor, the island was became an Army post in 1794, and since then has been home to two forts and a Coast Guard base. You can rent bikes (including quadricycles, key if anyone in your group still needs training wheels) and explore the five miles of trails, some with great views of the Statue of Liberty and Brooklyn Bridge. Governor's Island is open during summer months only (this year, through Sept. 28).
Mission Reach Trail, San Antonio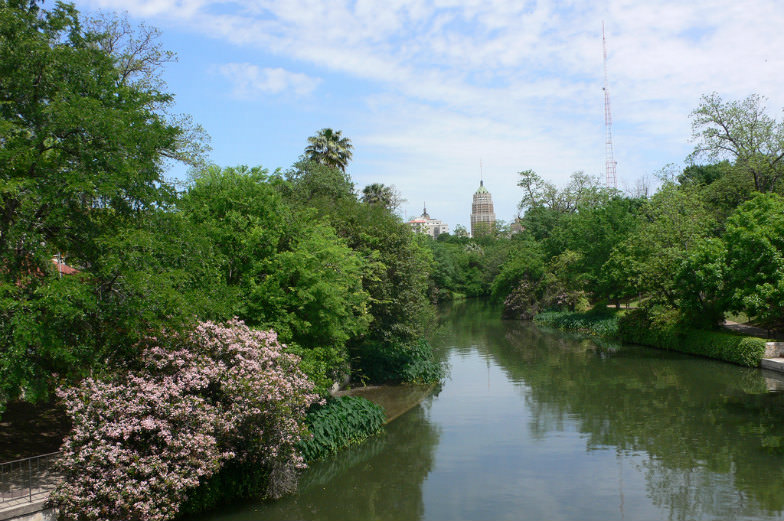 MIssion Reach in San Antonio (Flickr: Heather Cowper)
Going to the Alamo is pretty obligatory for any family trip to San Antonio, but the Mission Reach Trail—which connects to the River Walk—makes it easy to get the kids fired up to see the other, less-famous but still important missions in this Texas city, such as Mission Concepcion and Mission José (the latter which, on Sunday mornings, does a popular Mariachi Mass). You can rent adjustable-height bikes from the city's B-cycle program and the trail offers chances to see 150 different species of birds.
(MORE: Find wonderful kid-friendly hotels in San Antonio.)
Katy Trail, St. Charles, Missouri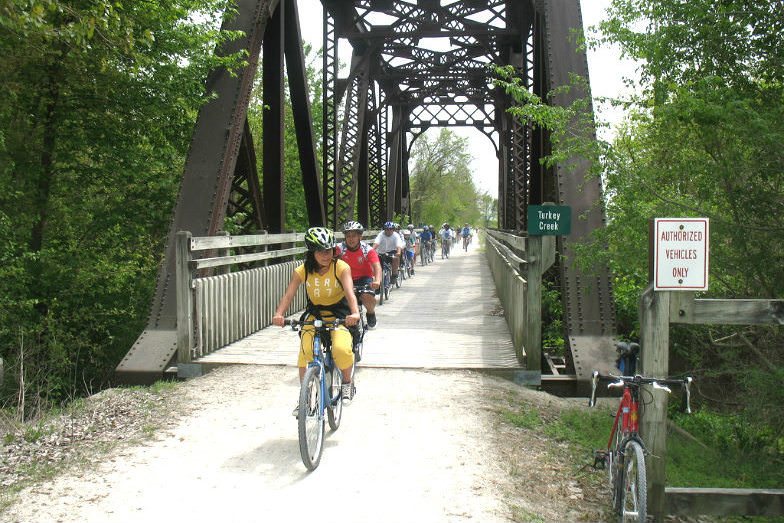 Katy Trail in St. Charles, MO (Flickr: MoBikeFed)
You can pedal in the footsteps of Lewis and Clark on the Katy Trail, a 237-mile trail that includes the path that the famed explorers took along the Missouri River (they clearly did not have bicycles, but they did use boats). The section between St. Charles and Boonville is an official portion of the Lewis and Clark National Historic Trail, with many of the same bluffs and Native American rock paintings that Lewis & Clark saw and wrote about themselves.
Grand Rounds Scenic Byway, Minneapolis
People in the Twin Cities love their bicycles so much they will cycle year round—and the urban trail system has even been declared a National Scenic Byway—but for visitors, summer is prime time to pedal around the lakes. Start with a section of the 55-mile Grand Rounds Scenic Byway—such as the 13-mile Chain of Lakes ride. At Lake Harriet, you can see Lyndale Park Rose Garden, which was the inspiration for the White House's Rose Garden and is bursting with blooms during the summer.
Angel Island State Park, San Francisco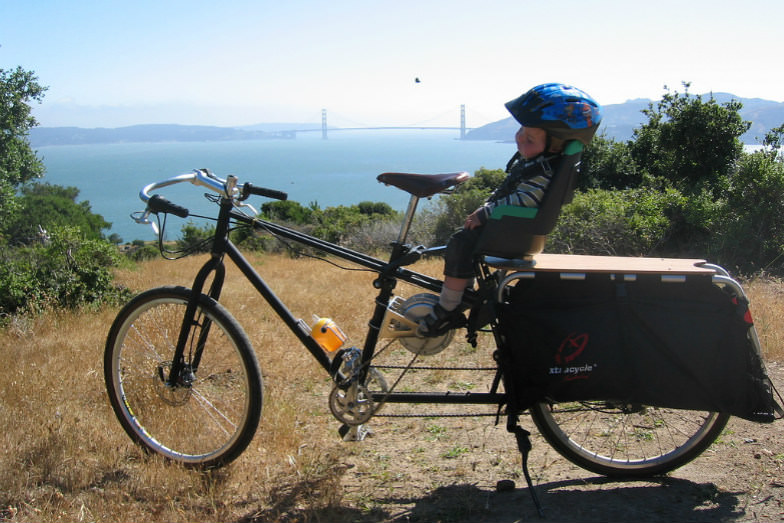 Sleeping child on a cycling trip around Angel Island, San Francisco. (Flickr: Todd Fahrner)
This state park has served as both a missile station and an immigration station—known as the West Coast's Ellis Island—and it's easy to access, by taking a ferry from Pier 41 in San Francisco (and you can rent bikes by the pier). The park's five-mile loop trail has great views of beaches, tree-lined ridges, the San Francisco Bay and the Golden Gate Bridge.
(MORE: Find other kid-friendly attractions in San Francisco.)
Battle Road Trail, Concord, MA
To get a history lesson away from the crowds in Boston, ride this five-mile trail in the Minute Man National Park, which was the route taken by patriots leading up to April 19, 1775—the first battle of the Revolutionary War. You can rent bikes or take a guided tour through Concord Bike Tours.
Valley Forge National Historical Park, King of Prussia, PA
Not far from Philadelphia, Valley Forge is where the Army stayed during the winter of 1776-77. Today, you can rent bikes to pedal along a segment of the Schuykill River Trail—nice and flat—or take a guided tour along the six-mile Joseph Plumb Martin Trail, which passes a number of the park's best historic and interpretive sites.
Katrina Brown Hunt contributed this to www.MiniTime.com.