Family-Friendly Destinations
By Katrina Brown Hunt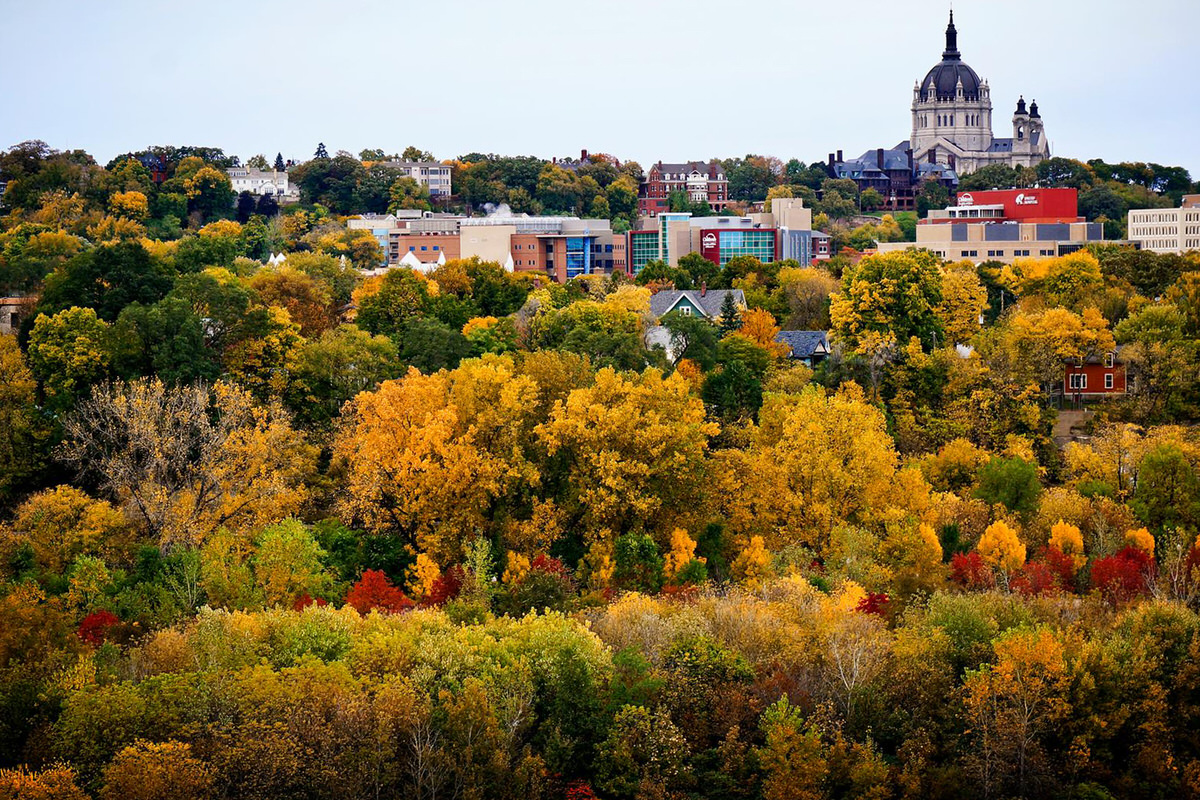 Saint Paul in the fall (Courtesy Visit Saint Paul)
To do great leaf peeping, you don't need a forest—or even a long drive in the car. A big city vacation in fall with the kids, in fact, gives you museums, festivals, hotels with indoor pools—and plenty of autumnal splendor.
Autumn is often a blissful time to do a city getaway anyway: summer tourists are gone, prices have often dipped, and some of a city's best features—big parks, twinkling evening lights, and humming bakeries—come to life.
Here are five cities where you can enjoy both pastoral majesty and metropolitan convenience:
(MORE: Five Great Northern Resorts for Families this Fall)
Boston
Fall folliage in Boston (Flickr: Chris Yiu)
The back-to-school energy in this big college town blends beautifully with the Massachusetts foliage—and the crowds of summer tourists are gone. The tree-lined Freedom Trail often gets dubbed the Foliage Trail this time of year, to accent the kid-friendly walk through Revolutionary history. For even more urban leaf-peeping, go to Harvard's Arnold Arboretum, in Jamaica Plain, which does guided walks on Saturdays. During October, kids will love walking through historic Beacon Hill as much as the grown-ups: the elegant neighborhood is famous for its fabulous Halloween decorations. If you come for later fall visit, you can start ice skating on Frog Pond in tree-filled Boston Common by mid-November.
Good family-friendly hotel: Westin Hotel Waterfront Boston
Minneapolis/St. Paul
During autumn, the Twin Cities get their last hurrah before the long winter sets in: Minneapolis alone claims to have a park every six blocks, and the trails and lakes are lined with ash, elm and boxelder trees. For the best close-up views, pick up bicycles at rental shops like FreeWheel Bike or Wheel Fun and do a stretch of the almost 40 miles of the Grand Rounds National Scenic Byway, which includes the Minneapolis Chain of Lakes, Minnehaha River and Minnehaha Falls. The flour mill-based city also has a long tradition of excellent bakeries, which seem to beckon even more come fall: check out the Salty Tart, famous for its macaroons.
Good family-friendly hotel: The Best Western Normandy Inn & Suites, near the Mill City Museum
Portland, Ore.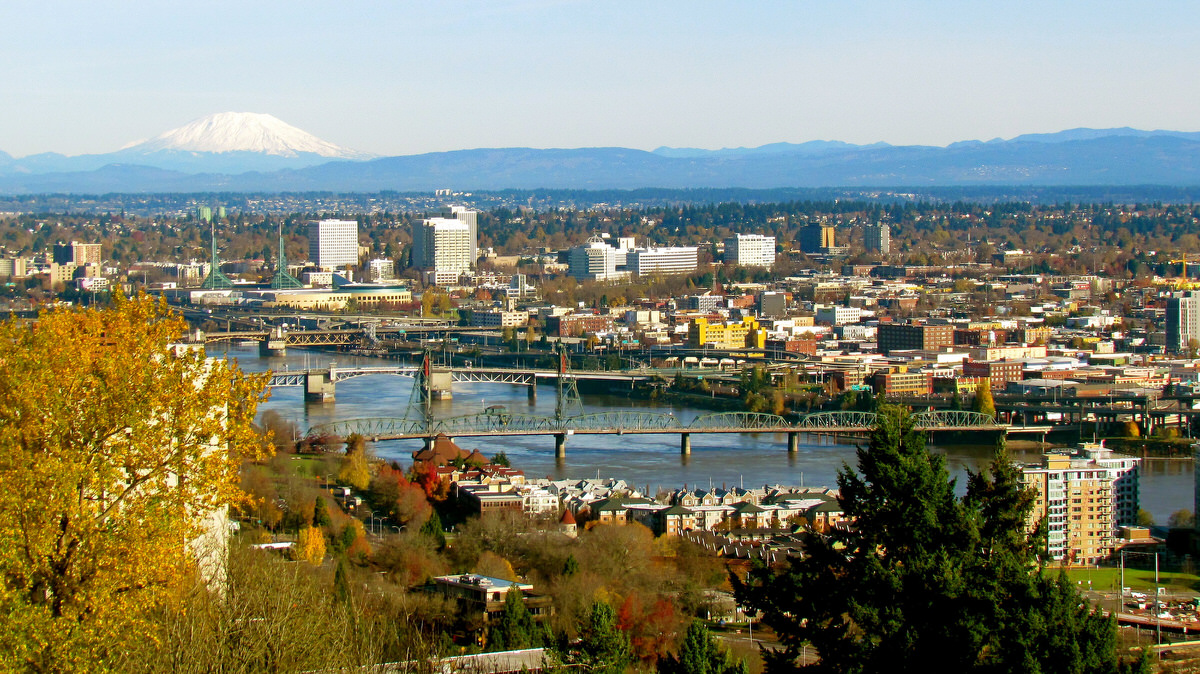 Autumn in Portland, OR (Flickr: Jeff Gunn)
This Pacific Northwest city was founded on logging (hence the nickname Stumptown, which now graces the favorite local coffee), but plenty of trees remain to burst into color. The Hoyt Arboretum, outside downtown, has 6,000 trees representing over 2,000 species (63 of which are rare or endangered), and fall highlights include the sourwood (whose leaves can turn scarlet or maroon) and the Franklin (which can turn red, pink or orange, with white flowers). To mix foliage with waterfalls, drive east to the Columbia River Gorge and see the 620-foot-high Multnomah Falls, which gets framed gorgeously in foliage during autumn (mid- to late October is the peak for colors around here). Back in the city, sweet tooths will find another magical display of color at VooDoo Doughnuts, where the namesake VooDoo Doll doughnut is Halloween-friendly with raspberry filling and a pretzel stake through the heart.
Great family-friendly hotel: Modera Hotel Portland, near the World Forestry Center Discovery Museum in Washington Park
Providence, RI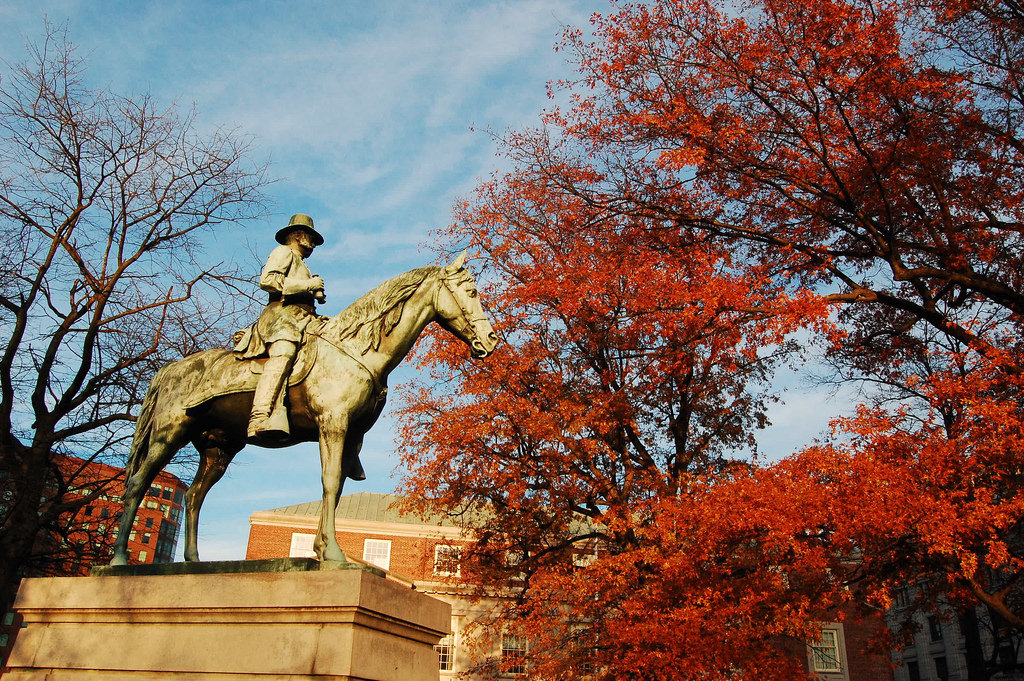 Burnside Park in Providence, RI (Flickr: Josh McGinn)
Like Boston, Providence offers a mix of urbane delights and New England-style, leaf-peeping brilliance, especially around Brown University, in Prospect Terrace Park, or in downtown's Waterplace Park. Providence adds another unique flair during fall: the flames of WaterFire, the evening displays of 100 bonfires that line downtown's three rivers, and which light up completely on select Saturday nights this fall (Sept. 26, Oct. 3 and Nov. 7). For more nature ablaze, Providence offers a huge display of jack o' lanterns—5,000 of them, including intricate works of pumpkin art— in Roger Williams Park Zoo from Oct. 1 to Nov. 1.
Great family-friendly hotel: Christopher Dodge House, near Waterplace Park
(MORE: Fabulous Fall Activities in San Diego with Kids)
Santa Fe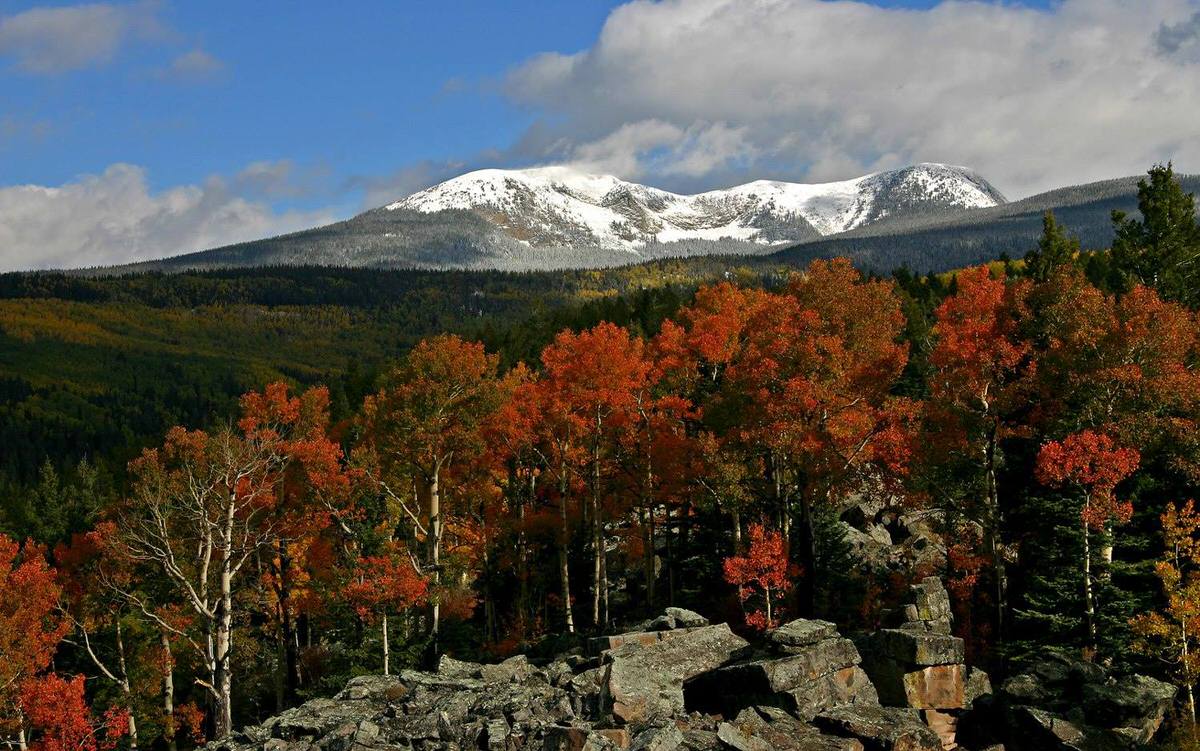 Santa Fe in the fall (Courtesy Visit Santa Fe, New Mexico)
The aspens that surround the New Mexico capital, in the Sangre Cristo Mountains, turn a brilliant gold come fall, and any drive into town is enhanced by the smell of harvest-season chiles, roasting at roadside stands. For a fun ride near the foliage, you can take the ski lift up the mountain at the Santa Fe Ski basin on select days in September and October; slopeside festivities also include corn hole games, treasure hunts and live music. In October, you can check out the Albuquerque International Balloon Festival in nearby Albuquerque. The city is also home to a year-round kid-pleaser: the Harrell House Bug Museum and Science Shop, which has 2,400 mounted insects and more than 100 live animal exhibits
Good family-friendly hotel: Encantado Resort, in the foothills of the Sangre Cristo Mountains
Katrina Brown Hunt contributed this to MiniTime. Katrina is based in San Diego and writes about travel, business and lifestyle for publications and websites.