Top kid-friendly museums in the US.
By Jeremy Pollack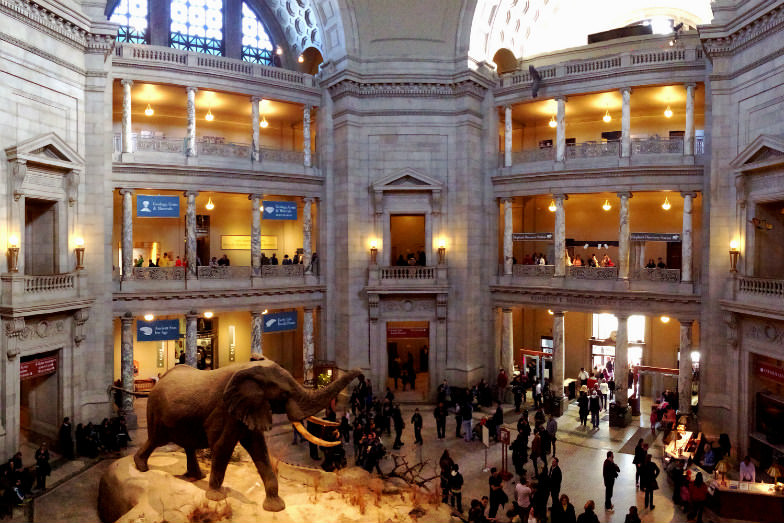 American Museum of Natural History in New York City (Flickr: Blake Patterson)
Interested in taking your little ones to some of the best kid-friendly museums in the country? Whether planning a museum outing as part of a long vacation or simply in need of day trip ideas, check out seven amazing children's museums and get ready to see your kids' eyes widen!
SCIENCE: Center of Science and Industry (Columbus, Ohio)
This museum features 320,000 square feet of exhibit space and includes the signature attraction [email protected], the only working television station in a science center. Additional attractions include 10 permanent exhibits dedicated to the ocean, space, body, mind and spirit, gadgets, and more. "Little Kidspace" is a 10,000 square foot area for toddlers not yet in first grade. Daily live shows are also offered, including one featuring rats playing basketball.
FUN & PLAY: Children's Museum of Denver (Denver, Colorado)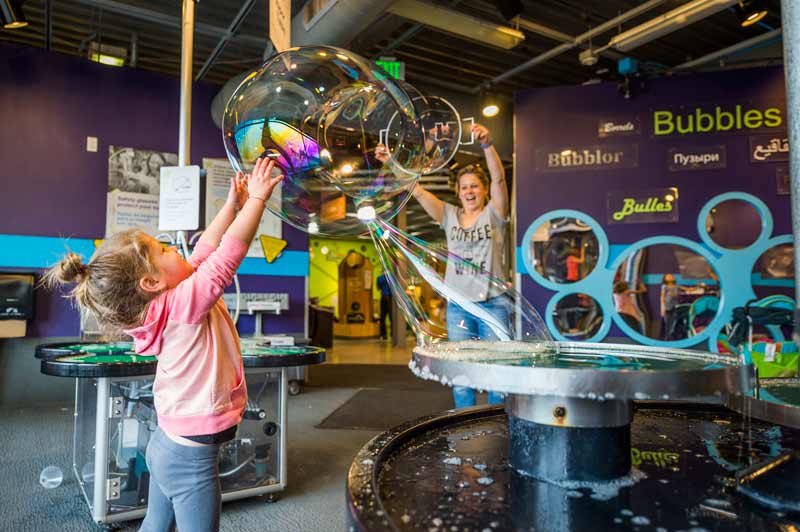 Kids at the Children's Museum of Denver (Photo: Scott Dressel-Martin)
The Children's Museum of Denver opened in 1973 in a converted school bus, and has since become a favorite attraction of the Mile High City. Permanent exhibitions include 13 "Playscapes" for children of varying ages, with the first being the Center for the Young Child. This 'scape allows newborns and children up to age 4 to crawl through a "storybook landscape" featuring lily ponds and bridges. The Assembly Plant is an attraction for older kids interested in engineering, as it allows them to build assorted structures using blueprints and real tools.
(MORE: Find great kid-friendly hotels in Denver and see more of the city.)
HISTORY: American Museum of Natural History (New York City, New York)
With programs from historic immersion programs to planetarium theater exhibitions and of course the amazing dinosaur skeletons on display, the natural history museum in New York provides for the ultimate history lesson for families and kids of all ages. There's no better way to learn the history of our planet and all the amazing species that live here than to make it fun, exciting, and a little scary.
ACTIVE KIDS: Port Discovery (Baltimore, Maryland)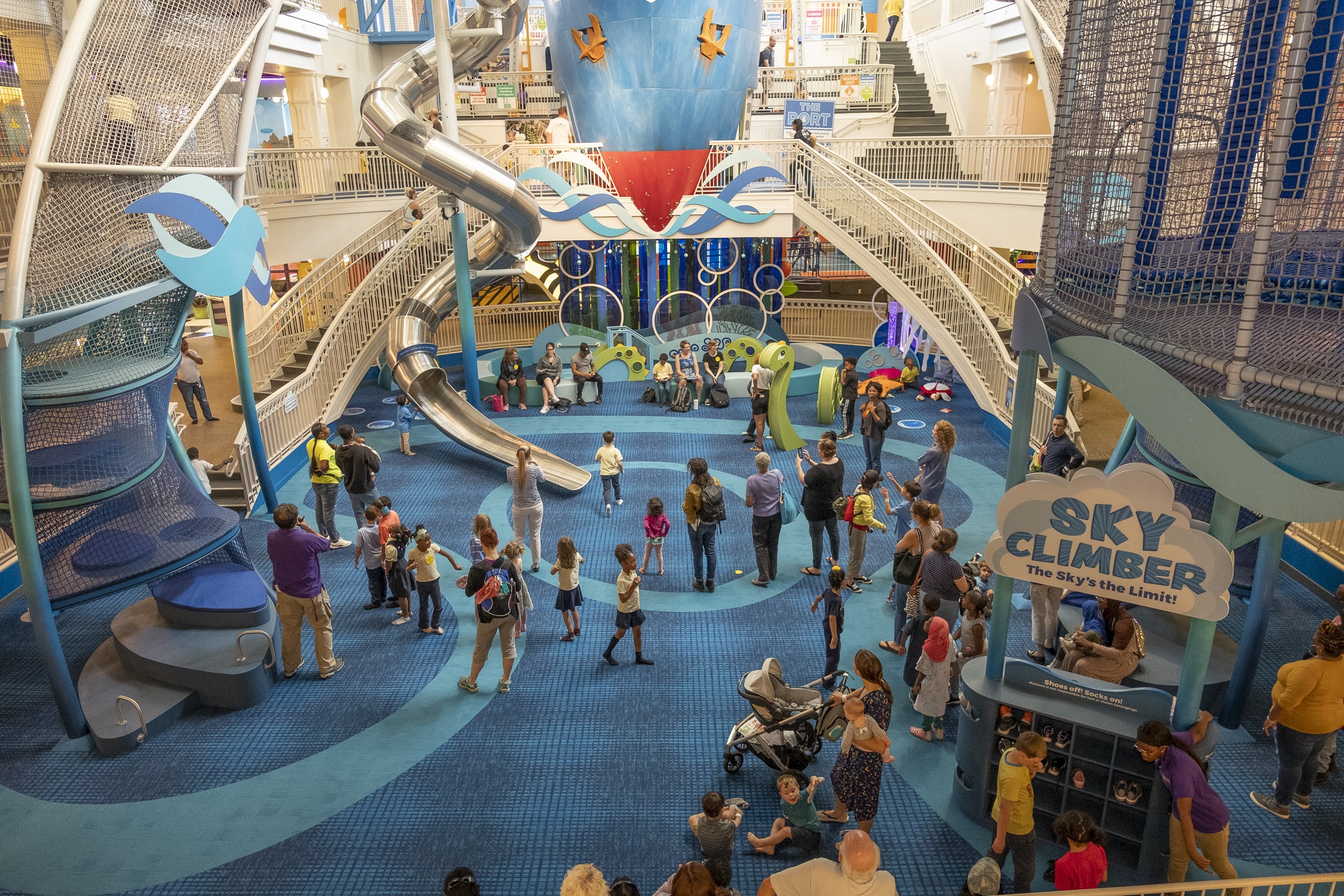 Port Discovery in Baltimore (Port Discovery)
One of the newer children's museums in the U.S., Port Discovery is all about "bringing kids' dreams to life." Children will love climbing KidWorks, a three-story treehouse with plenty of tunnels, ball-tastic play room, and a narrow rope bridge. Paper mache classes are available, or kids can wander through the Houses Exploration Center — the museum's library branch featuring some 3,000 books, internet access, and sing-alongs. Wireless devices called PD Kid Club communicators make the exhibits more interactive, and the HiFlyer hot air balloon treats children to a 15-minute ride above the city's Inner Harbor area.
BUDDING ARTISTS: New York City Children's Museum of the Arts (New York City, New York)
A museum where children can make their own art, The Children's Museum of the Arts offers everything from painting to claymation activities. Drop-in art classes are offered if children want to get their hands dirty, or they can check out the museum's sizable collection of kidde art. The museum has been praised as an ideal spot for young artists to find their inspiration.
(MORE: Find kid-friendly hotels near the Children's Museum of the Arts in New York City.)
NATURE LOVERS: Minnesota Children's Museum (St. Paul, Minnesota)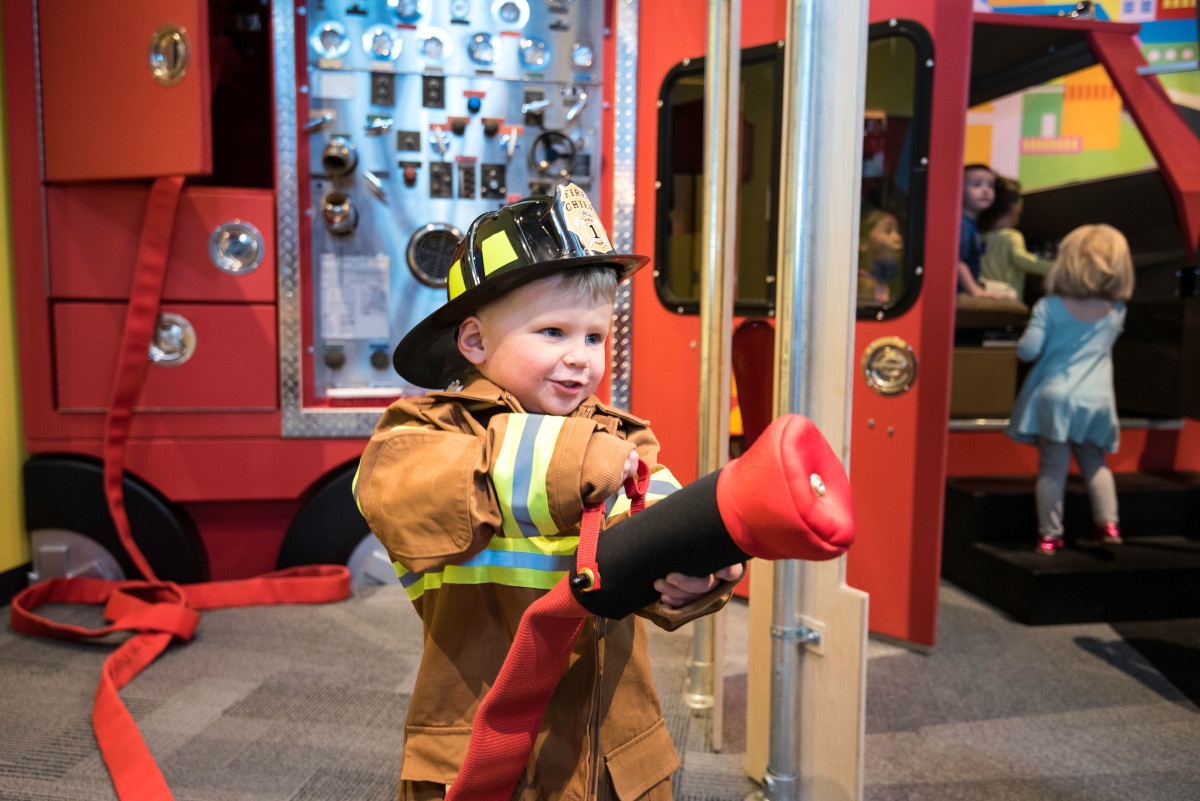 Child having fun at the Minnesota Children's Museum (Minnesota Children's Museum)
Some of the unique exhibits featured at the Minnesota Children's Museum include a giant anthill kids can wander through, and "Habitot", a representative of the state's four different habitats. Children are encouraged to walk or run through Habitot and learn more about Minnesota's natural wonders. Water exhibits are also featured among other interesting and fun nature experiences.
TODDLERS: Center for Puppetry Arts (Atlanta, Georgia)
This museum opened with a ribbon-cutting by Kermit the Frog and Jim Henson in 1978, and remains a popular destination in the southern state. The largest non-profit dedicated solely to puppetry, tickets include admission to the museum, show, and Create-a-Puppet Workshop. The show features resident puppeteers and artists reenacting classic stories as well as new pieces.
Jeremy Pollack contributed this to MiniTime.