New kid-friendly theme park attraction
By Michelle Rae Uy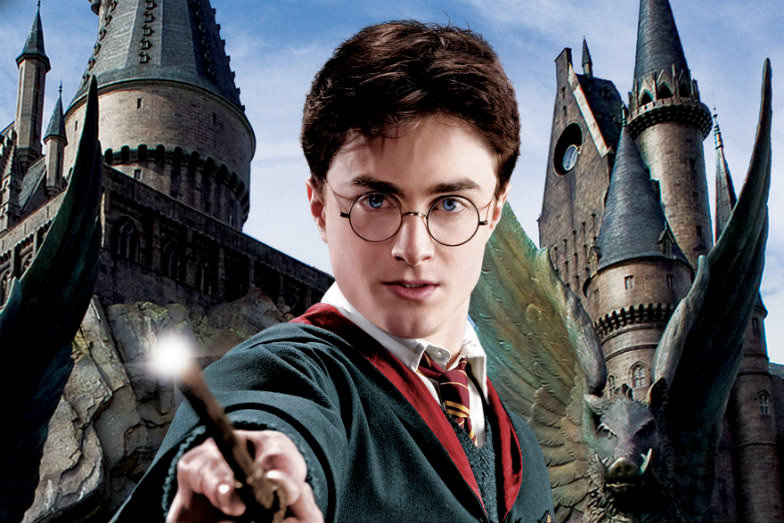 "The Wizarding World of Harry Potter" is coming to Universal Studios Hollywood. (Courtesy Universal Studios Hollywood)
It's perhaps one of the most exciting theme park news of the year, and kids and adults won't be able to contain themselves! At last, families with kids and Harry Potter fans in and near the West Coast won't have to apparate all the way to Orlando to experience the wonders of their beloved magical world.
"The Wizarding World of Harry Potter" is on its way to Universal Studios Hollywood and it's coming full steam ahead!
This Monday saw the official announcement that the popular Universal Studios attraction is in fact coming to Universal Studios Hollywood in the Spring of 2016, news that is sure to please families and those who have been dying to visit the two extremely popular themed areas at Universal Orlando.
Muggles young and young at heart from all over the world are in for a magical treat as "The Wizarding World of Harry Potter" at Universal Hollywood will take them to a fully immersive experience – staying true to the details of both the books and the films – of JK Rowling's extraordinary world, giving visitors the same authentic fun and adventures as its predecessors.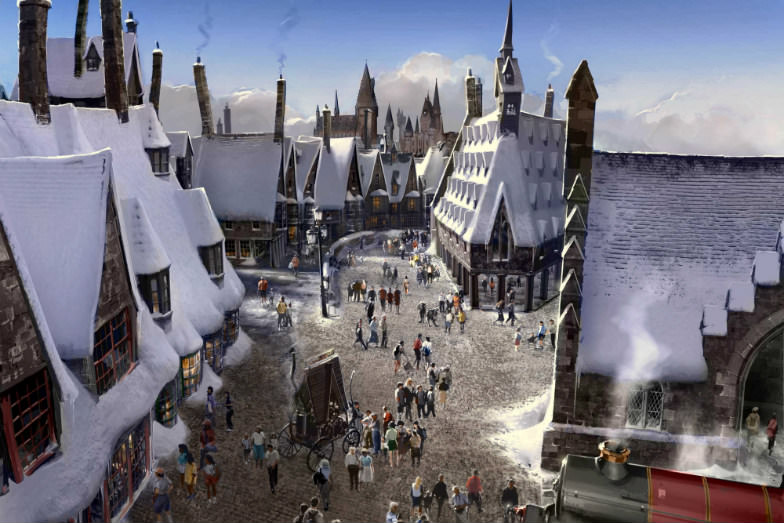 Artist rendering of the Hogwarts Castle at Universal Studios Hollywood (Courtesy Universal Studios Hollywood)
Expected as the centerpiece of the themed area is, of course, the iconic Hogwarts Castle, which will not only provide an awesome backdrop to the area but also serve as the home to signature ride, "Harry Potter and the Forbidden Journey." The exciting ride will take guests on an incredible journey by Floo powder with the Boy Who Lived and his best friends, Ron and Hermoine. Fly above Hogwarts, see a Quidditch match, and escape close encounters with a rogue dragon and the Whomping Willow, all while wearing awesome Quidditch-inspired 3D goggles.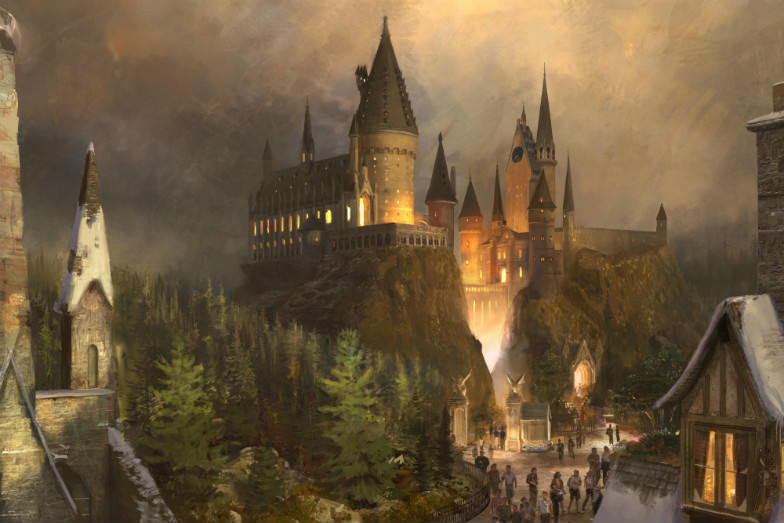 Artist rendering of "The Wizarding World of Harry Potter" (Courtesy Universal Studios Hollywood)
To complete the Harry Potter experience, guests will also be treated to Universal Studio Hollywood's first outdoor coaster with "Flight of the Hippogriff" as well as Harry Potter-inspired food and beverage at memorable spots frequented by our favorite characters like The Three Broomsticks and Hog's Head. And let's not forget the retail shops selling authentic merchandise – Honeydukes to satisfy sweet cravings, Ollivanders, Owl Post, and Zonko's Joke Shop for the pranksters in the family, to name a few.
(MORE: Family Survival Guide to the Wizarding World of Harry Potter – Diagon Alley)
"The Wizarding World of Harry Potter" will be joining upcoming "Fast & Furious – Supercharged", opening June 25, as one of the several great additions to LA's favorite theme park. So dust off your wands and robes, mark your calendars and get ready for an unforgettable, magical experience!
Michelle Rae Uy contributed this to MiniTime. She is a travel writer based in Los Angeles and MiniTime's Head of Content, who spends her free time on adventures and film photography.