Minor league, major fun
By Suzanne Rowan Kelleher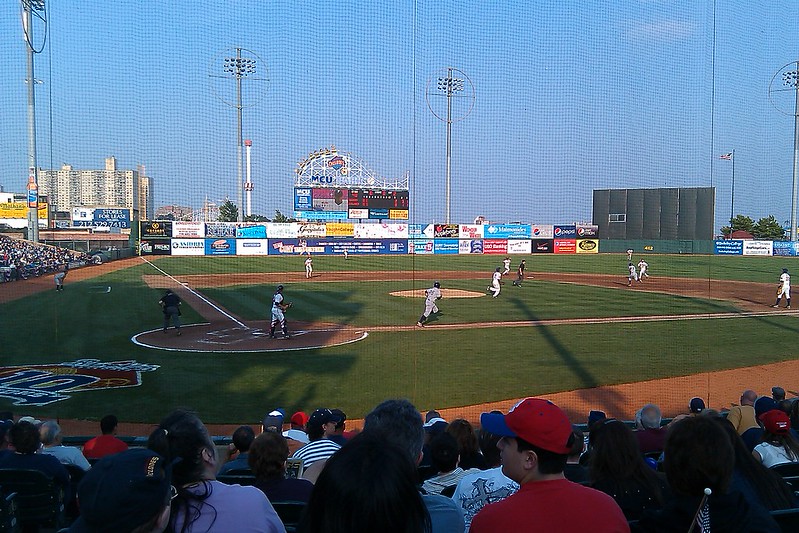 For millions of baseball-loving families, summer isn't complete without catching a minor league ballgame. On the upswing for decades now, minor league ball promises more than the chance of seeing future MLB stars before they get called up to the "big show." Fans cite the laid-back atmosphere, affordable ticket prices, easier parking, and individual charms of the ballparks, no two built exactly alike. Here are seven standouts to visit this summer:
(MORE: New York City family-friendly attractions.)
Best Comeback: MCU Park
Heading to the Big Apple this summer? This Coney Island ballpark known for its views of the beach boardwalk and famous Cyclone roller coaster sustained extensive damage during Hurricane Sandy, but it's been superbly resurrected in time for baseball season. One feature that's noticeably going, going, gone for the Single-A affiliate of the New York Mets is the all-natural grass field, which was replaced by cutting-edge FieldTurf designed for severe weather. Come for Sunday Funday, when kids are invited down to the field to run the bases.
Most Fun Food: Riverwalk Stadium
Built in a historic train station, this 7,000-seat Alabama ballpark hosts the Montgomery Biscuits, the Class AA affiliate of the Tampa Bay Rays. The biscuit theme is milked to the hilt, with fans yelling "Hey, Butter, Butter!" at opposing batters and hot biscuits being shot from an air cannon into the stands. Hungry? The Chicken Biscuit with Alaga Syrup was once selected by the Travel Channel as a top pick among ballpark food around the country. There's a kids' playground along the third-base line, but nothing can compete with watching the trains zoom by the outfield.
Worthiest of a Road Trip: Metro Bank Park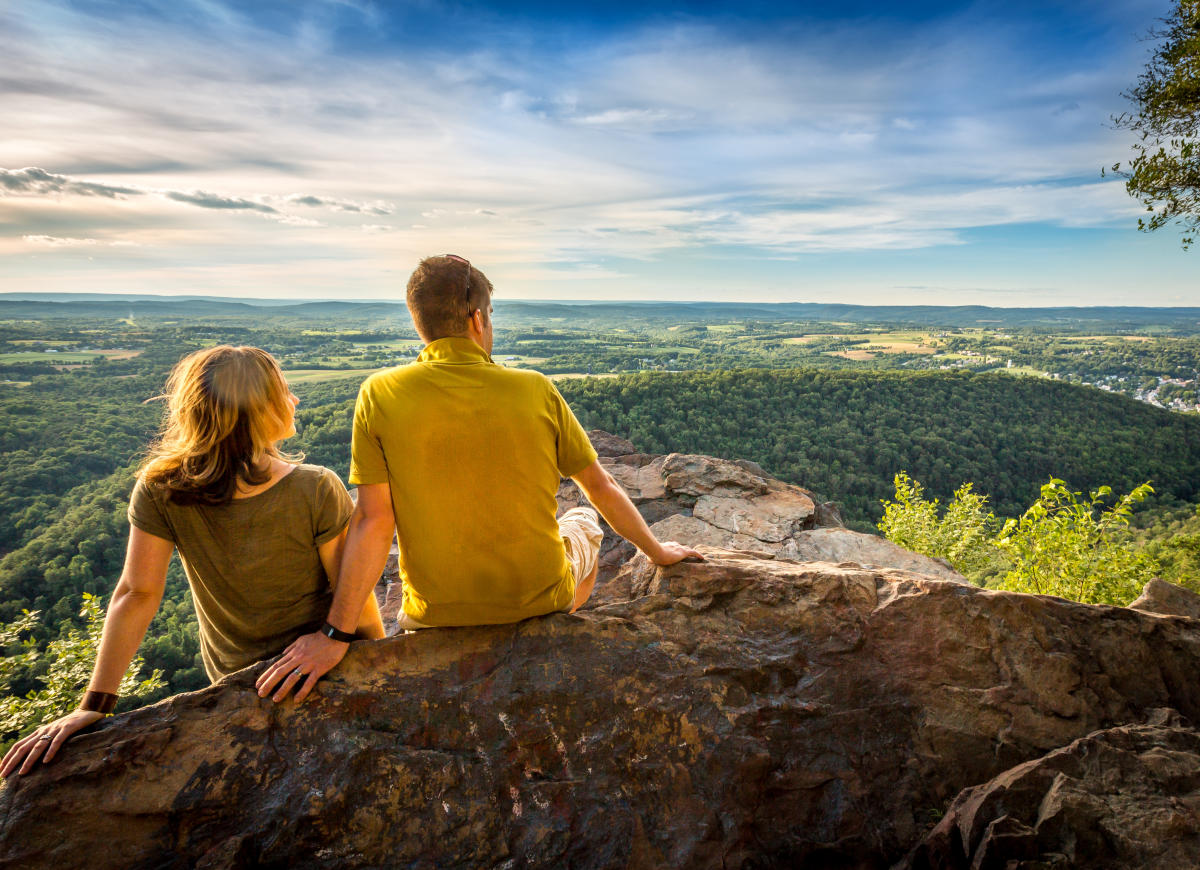 Visit Hershey Harrisburg Regional Visitors Bureau
This gem in Harrisburg, Pennsylvania, lies along the route between two blockbuster summer destinations—the Gettysburg battlefield, celebrating its 150th anniversary this summer, and Hershey, a town famous for chocolate and roller coasters. There's something wonderful about waterfront ballparks, and this one—built on a lovely, 63-acre island in the Susquehanna River with a playground, volleyball courts, picnic areas, and jogging trails—is as pleasing as they come. You can even take a short riverboat cruise before cheering on the Harrisburg Senators, a Double-A affiliate of the Washington Nationals.
(MORE: View a family trip itinerary: 3 days in Hershey with kids.)
Most Loyal Fans: Fifth Third Field
Since being built in 2000, Fifth Third Field in Dayton, Ohio, has been sold out for every single home game, surpassing the national sports record for consecutive sellouts set by the N.B.A.'s Portland Trail Blazers from 1977 to 1995. Over the years, the Single-A Dayton Dragons has sent Adam Dunn, Joey Votto and Jay Bruce to the parent Cincinnati Reds. The stadium gets kudos for letting local non-profit organizations run the concessions.
Coolest Scoreboard: Herschel Greer Stadium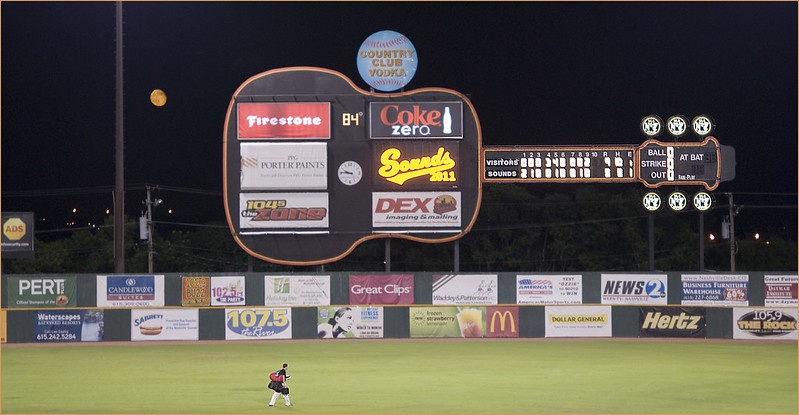 Lest you forget that Nashville is the capital of country music, check out the 116-foot guitar-shaped scoreboard behind left field in Herschel Greer Stadium. Built on the grounds of an American Civil War fortification, Greer is home to the Nashville Sounds, the Triple-A affiliate of the Milwaukee Brewers. Come for a Friday night game and you'll also get treated to a fireworks display.
Most Authentically "Old School": Everett Memorial Stadium
Located a 30-minute drive north of Seattle, this intimate stadium seats fewer than 3,700 fans but packs huge appeal as home to the Everett AquaSox, the Class A affiliate of the Mariners. Located next to a high school and owned by the local school district, the stadium is refreshingly non-corporate and revels in a low-tech vibe, with colorful wooden billboards and a no-frills manual scoreboard. Before you leave, be sure to find the sidewalk plaque marking the landing spot of Ken Griffey, Jr.'s first professional home run.
Most Unforgettable Name: Whataburger Park
Whataname. Located where cotton warehouses used to stand along the Gulf of Mexico waterfront, this 5,400-seat Texas stadium is home to the Corpus Christi Hooks, the Double-A affiliate of the Houston Astros. Along with great views of Harbor Bridge and Corpus Christi Bay, there's plenty for kids here, including a Fun Zone, basketball court, rock wall, trampoline jump, and youth baseball field.