Unforgettable Fireworks Viewing Experience For Your Kids
By Mimi Slawoff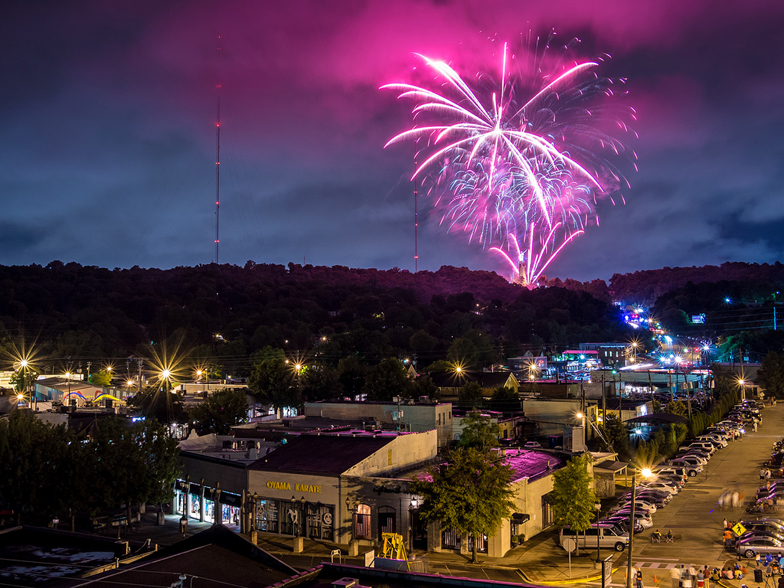 Looking for the best 4th of July celebrations? (Fireworks Display (Flickr: Robert S Donovan))
Celebrating the Fourth of July with family picnics, barbecues and fireworks has been an American tradition since the beginning of our country's history. The first Independence Day celebration took place on July 4, 1777 in Philadelphia, Pennsylvania. Since then, July 4th displays have grown in number and grandeur, lighting up the skies with spectacular fireworks from the mountains to city skylines and oceans. With the Fourth of July landing on a Friday this year, expect the good times to roll for several days. Don your red, white and blue to celebrate America's birthday at these 8 family-friendly places that stage patriotic firepower shows you won't forget.
38th Annual Macy's 4th of July Fireworks, New York City, NY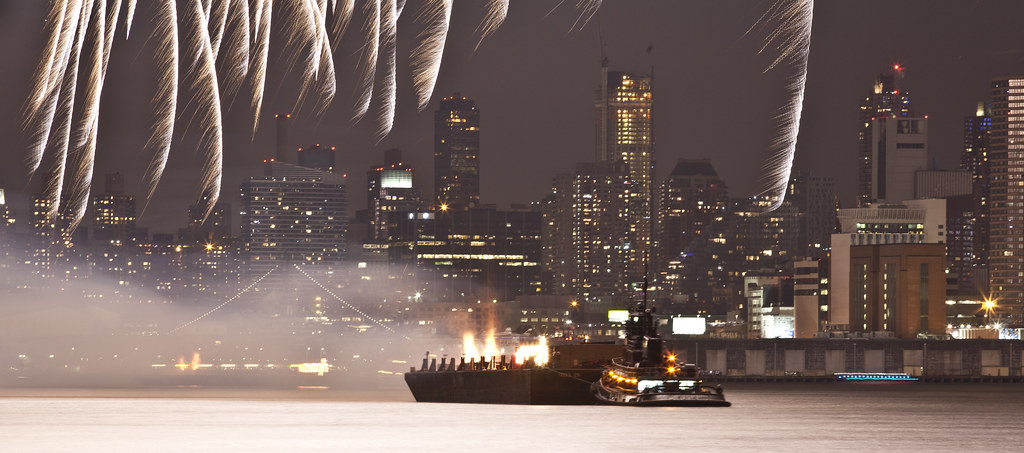 Macy's Fireworks Display, NYC (Macy's Fireworks Display, NYC (Flickr: Antonio Quintano))
The nation's largest fireworks display takes place in New York City. This year, the fireworks extravaganza will be launched from the world famous Brooklyn Bridge and from barges positioned on the Lower East River. More than 40,000 pyrotechnic shells and effects will be fired during the stunning synchronized display. Showtime: 9 p.m.
Lights on the Lake Fireworks, South Lake Tahoe, CA
The south shore's spectacular fireworks are visible from all over town. But for a front row seat, bring a picnic and arrive early to claim a spot on the wide, sandy, kid-friendly shores of Nevada Beach (equipped with grills and tables). The Bijou Community Park has a skate park, disc golf course and playground to keep kids entertained while waiting for the show to start. More good viewing spots: Tahoe Queen and M.S. Dixie II Mississippi paddlewheelers. Showtime: 9:45 pm.
South and North Shores, Oahu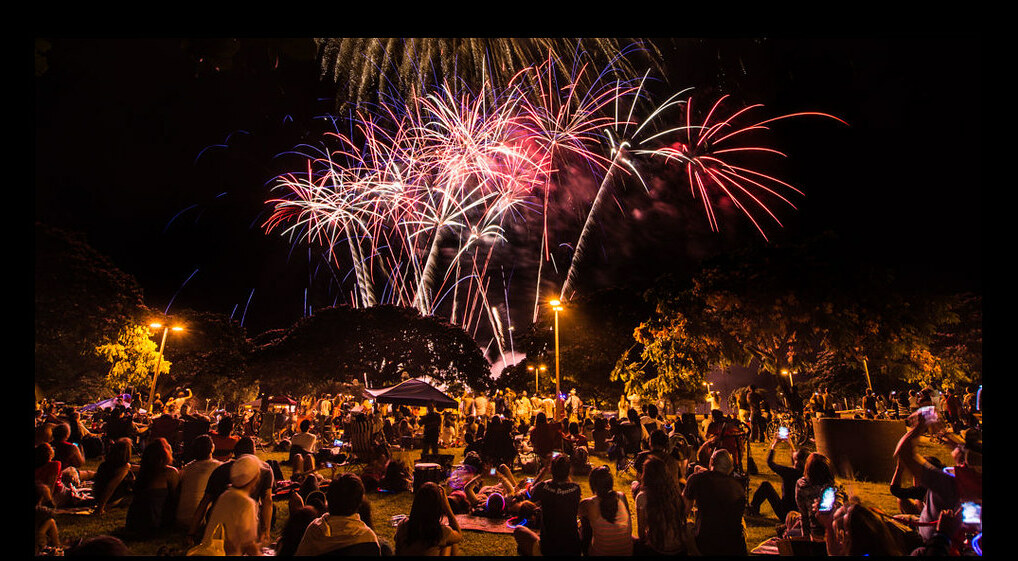 Ala Moana Fireworks (Ala Moana Fireworks (Flickr: Kyle Nishioka))
Embrace the relaxing aloha spirit at Hawaii's largest fireworks display during the Ala Moana Center's 23rd Annual Fourth of July Spectacular from July 3 to 6. The island party features Hawaii's hottest performers at Centerstage and July 4 fireworks launched from three separate platforms at Ala Moana Beach Park. Tune in to FM92.3 KSSK for a live fireworks soundtrack. Showtime: 8:30 pm.
On the North Shore? Kick back at the Turtle Bay Resort, featuring family-friendly Hawaiian holua sledding, traditional Hawaiian board carving, food booths and live music starting at 10 am. Fireworks start about 8 pm.
(MORE: See other kid-friendly attractions in Hawaii.)
Wawa Welcome America Fourth of July Jam, Philadelphia, PA
Join the throngs dancing in the street during weeklong concerts beginning June 28 and culminating with fireworks bursting in air in America's birthplace on July 4. The current lineup includes The Roots, Jennifer Hudson, Nicki Minaj and more. An Independence Day Parade, food, fun and entertainment lead up to the amazing Fourth of July Jam and Grand Finale Fireworks on the Benjamin Franklin Parkway. Showtime: 7 – 11 pm.
Boston Pops Concert and Fireworks Spectacular, Boston, MA
Boston's pride in its revolutionary heritage shines through with free concerts and dazzling pyrotechnics reaching as high as 1,500 feet on July 4th. The Boston Pops kick off festivities with the National Anthem and flyover of fighter jets, and conclude with Tchaikovsky's explosive 1812 Overture, ending with dramatic drumrolls and real cannon fire while church bells ring throughout the city. For best fireworks viewing (but you won't see the orchestra), find a spot along the Boston Esplanade or on the Cambridge side of the Charles River. Can't deal with crowds? Attend the Pops' free concert on July 3 (no fireworks though). Showtime (both days): 7:30 pm.
National Mall Fireworks Show, Washington, DC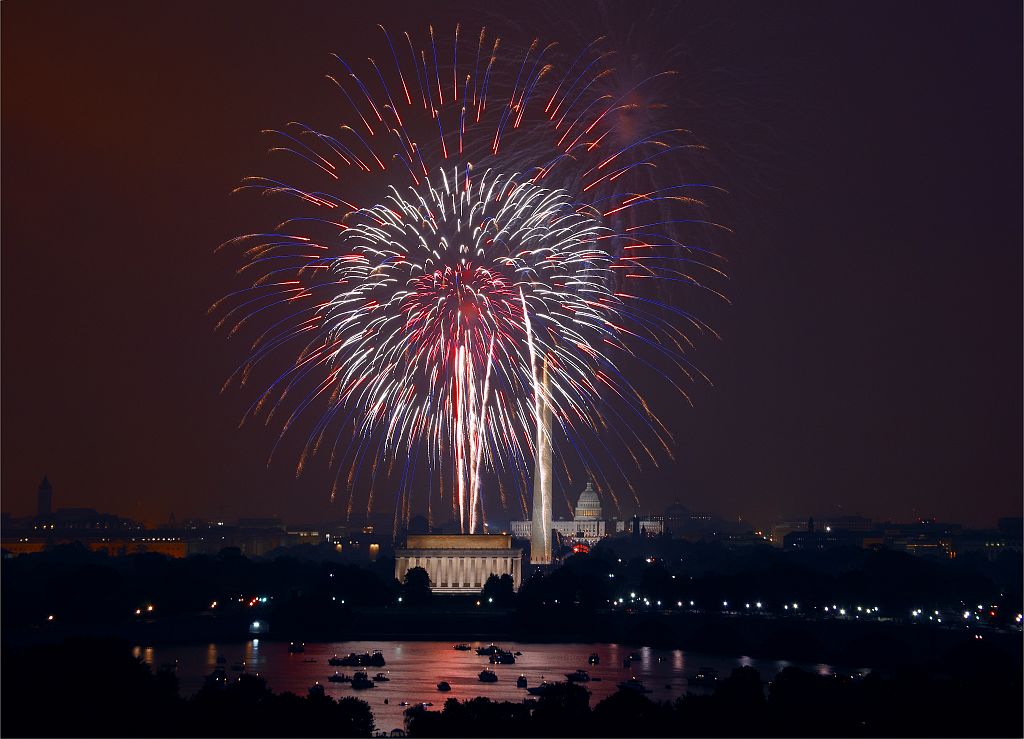 July 4th in DC (July 4th in DC (Flickr: US Department of Agriculture))
Celebrating America's birthday in our nation's capital is an all-day affair with famous DC monuments and the US Capitol forming a patriotic background. Line up early for America's National Independence Day Parade, featuring marching bands from all over the country, floats and military units at 11:45 am. A Capital Fourth, a free 90-minute musical show, showcases the National Symphony Orchestra at 8 pm (gates open at 3pm). What better place to ooh and aah over sparkling lights in the sky than from the lawn of the National Mall. Showtime: 9 pm.
(MORE: Explore some family-friendly trip plans for Washington D.C.)
July 4th Fireworks Spectacular, Hollywood, CA
Numerous displays light up SoCal's starry nights, but for a classic celebration head to the iconic Hollywood Bowl. Tickets are half off for kids ages 12 and younger. Steve Martin and the Steep Canyon Rangers headline the three-day celebration featuring patriotic music by the LA Philharmonic. A fabulous fireworks show wraps up the night. Showtime: 7:30 pm.
Music City July 4th: Let Freedom Sing, Nashville, TN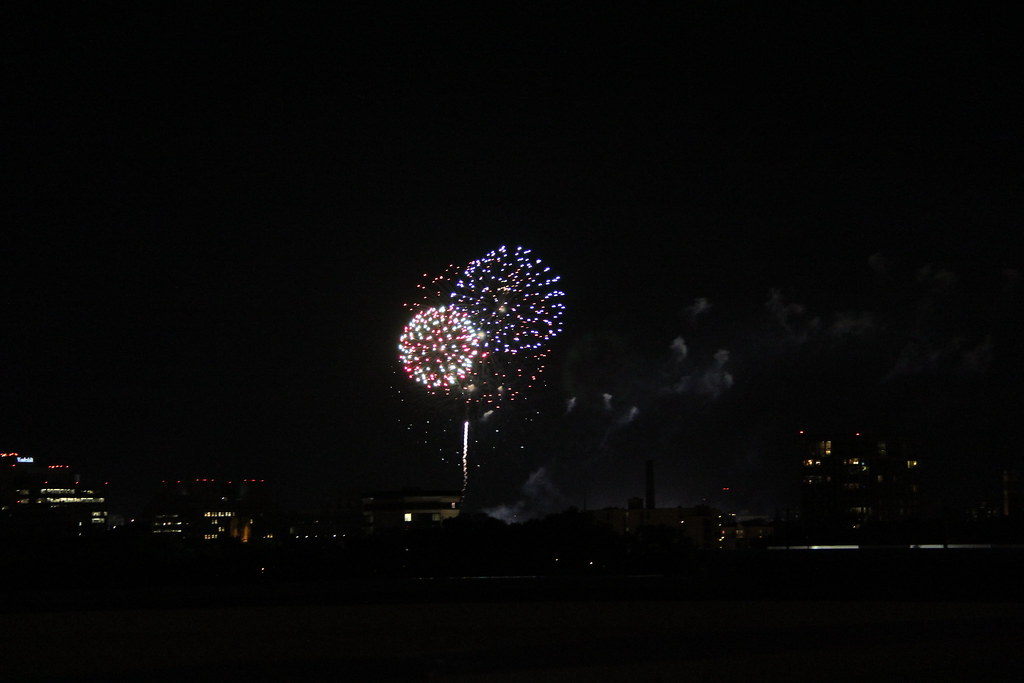 Fireworks in Nashville (Fireworks in Nashville (Flickr: Nelsocs))
Downtown Nashville rocks with musical acts, a new Family Fun Zone and an over-the-top fireworks show. The free event starts at noon with musical performances by Billy Currington, Ashley Monroe and Striking Matches. More than 25,000 fireworks shells burst in the sky as the Grammy-award winning Nashville Symphony performs an original medley of songs perfectly choreographed to the 25-minute show. Showtime: 9:30 pm.
Mimi Slawoff, a Los Angeles-based journalist, contributed this to www.MiniTime.com.