Kid-friendly museums in Boston
By WhereTraveler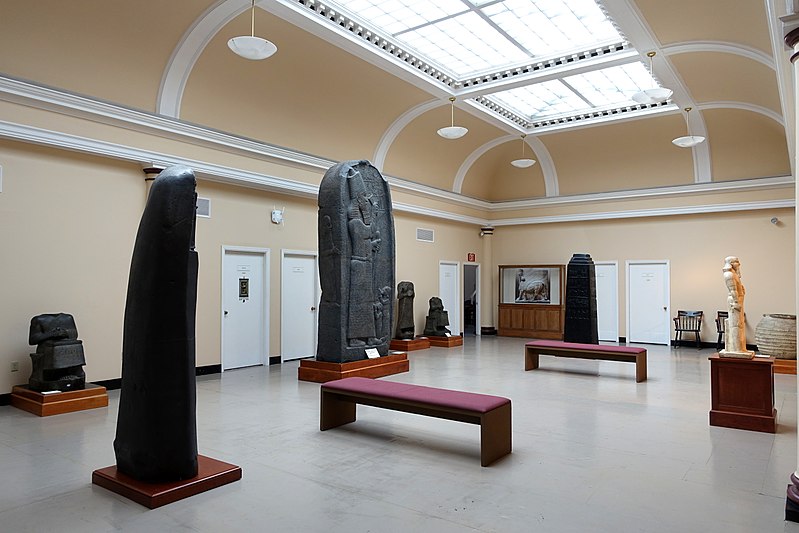 Semitic Museum galleries in Cambridge, MA (©President & Fellows Harvard College)
WhereTraveler takes us to the historic streets of Boston to explore the city's smaller museum for an educational visit with the kids.
We love the Museum of Fine Arts, Boston. How could we not? But with 450,000 items in its coffers, the place is, in a word, enormous. So for visitors who are light on leisure time, we present our guide to eight small Boston museums to see in two hours or less.
Battle of Bunker Hill Museum
Located in the brick building across the street from the Bunker Hill Monument, this museum is dedicated to the legacy of Charlestown and its historic battle—which, fun fact, was actually fought on Breed's Hill. The exhibitions outline the construction of the monument and artifacts from it, including an original diorama and a cyclorama of the battle. 43 Monument Square, Charlestown, 617.242.5641
Harvard Semitic Museum
Part of the Harvard Museums of Science & Culture, this 1889 institution houses its namesake university's collections of archaeological artifacts from cultures of the Ancient Near East. This past December, it opened new exhibition "From the Nile to the Euphrates: Creating the Harvard Semitic Museum" an amassing that represents the vision of museum founder David Gordon Lyon. Artifacts—many that have come from sponsored excavations in Israel, Jordan, Iraq, Egypt, Cyprus, and Tunisia—run the gamut from ancient Palestinian pottery to Egyptian funerary art and mummy cases. 6 Divinity Ave., Cambridge, 617.495.4631
MIT Museum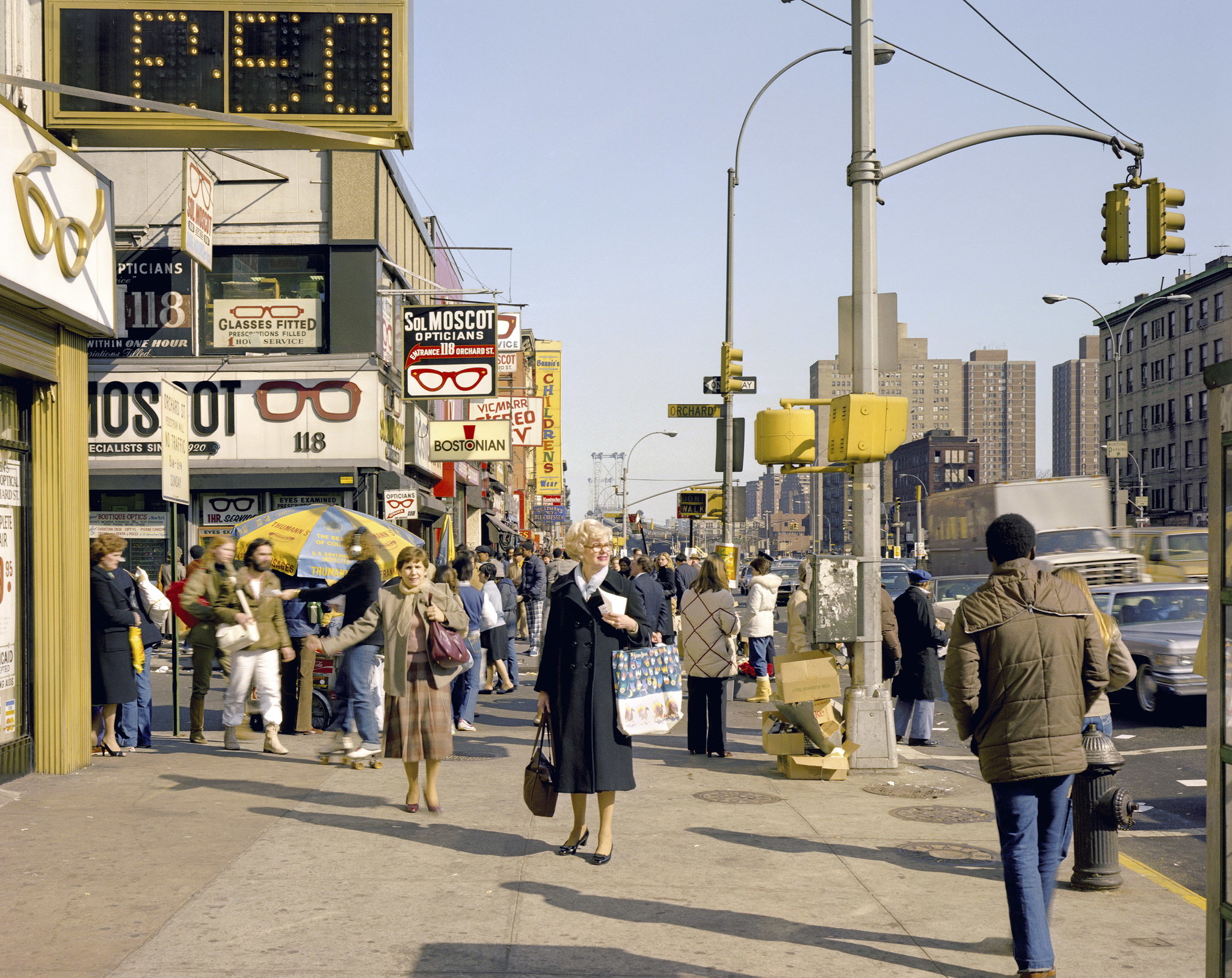 Brian Rose and Ed Fausty's "Delancey Street, 1980," one work in MIT Museum's exhibit "Photography of Places (Courtesy MIT Museum)
This microcosm of technological, engineering and scientific strides attracts visitors from around the world. Exhibitions at this museum focus on subjects like emerging technologies, holograms, gestural sculptures, and photographic artifacts. In February, visitors can see two new exhibitions dedicated to photography. "Photographing Places: The Photographers of Places Journal, 1987-2009" mounts 80 shots by landscape and architectural photos that have been previously published in MIT-Berkeley urban design publication, Places. "Images of Discovery," which opens Feb. 14, shows off work by three former MIT faculty members and innovators of the art form: Felice Frankel, Harold "Doc" Edgerton and Berenice Abbott. 265 Massachusetts Ave., Cambridge, 617.253.4444
The Mary Baker Eddy Library
Local 19th-century writer, leader, teacher and businesswoman Mary Baker Eddy founded the Christian Science religion, The Church of Christ, Scientist, and international newspaper The Christian Science Monitor. This museum and research center offers access to her life's work through educational exhibits and displays. Another attraction, which many newcomers to Boston don't know about, is hidden within the institution's walls: The colorful Mapparium, a three-story glass replica of the world that hasn't been modified since its installation in 1936. Visitors can walk through, see a presentation and try to figure out the room's unusual acoustics. 200 Massachusetts Ave., Boston, 888.222.3711
The Sports Museum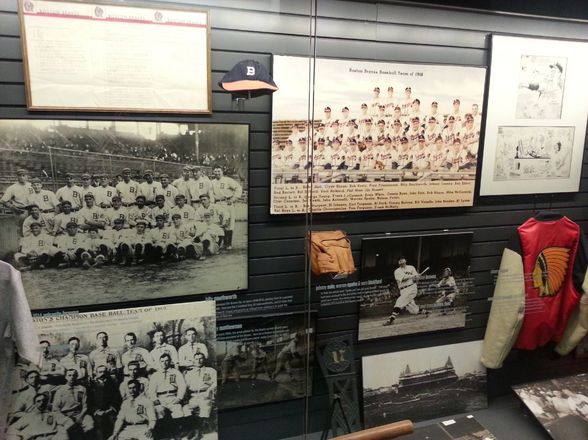 A sports museum exhibit featuring the Boston Braves (Courtesy The Sports Museum)
You don't need a ticket to a Celtics or Bruins game to visit the TD Garden. The Sports Museum encircles the pro arena's midsection and is best seen on a tour, which departs from the Level 2 ProShop. Exhibits honor New England's vibrant sports heritage, its athletes and its teams with art, memorabilia, video footage and interactive exhibits. 100 Legends Way, Boston, 617.624.1235
The USS Constitution Museum
Located right in Charlestown Navy Yard this museum is a great retreat for families and history buffs. Exhibits all tie in with Old Ironsides (which is anchored across the way in the Navy Yard) examining varied topics like 19th-century sailing life, the War of 1812, and other ships like the HMS Java. Temporary exhibition "2015 Ship Model Show" dives into local nautical history featuring 50 handcrafted models of whaling ships and boats, until March 21. Charlestown Navy Yard, Charlestown, 617.426.1812
Museum of the Ancient and Honorable Artillery Company of Massachusetts
Chartered in 1638 as the New World's first organized military, the Ancient and Honorable Artillery Company's headquarters has been in situ at Faneuil Hall since 1746. Today, the space is a museum that remembers every war of which America has been a part, through uniforms, firearms and swords, photographs, medals and memorabilia. Visitors can explore weekdays until about 3 pm. Also includes an armory, the Captain's Quarters and Stairway of the Constitution, and an extensive library. 1 Faneuil Hall Square, Boston, 617.227.1638
The Boston Fire Museum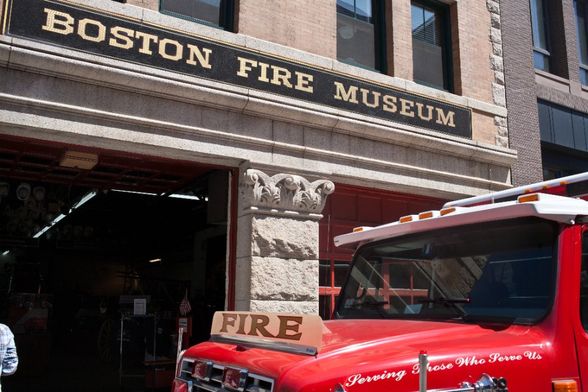 The Boston Fire Museum in Fort Point (©Justin Hamel)
Next door to Boston Children's Museum, the Boston Fire Museum is another fun place to take the kiddos on a Saturday. This small museum is located in an old Fort Point firehouse and is entirely run by volunteers who have made it their mission to salute the Boston Fire Department—one of the country's oldest. Browse a vast array of local firefighting memorabilia, photos, antiques and more. 344 Congress St., Boston, 617.338.9700
Author Leigh Harrington is Boston editor for WhereTraveler.com. WhereTraveler contributed this to MiniTime.
More from WhereTraveler.com: