Get the kids off the beaten path in LA
By Mimi Slawoff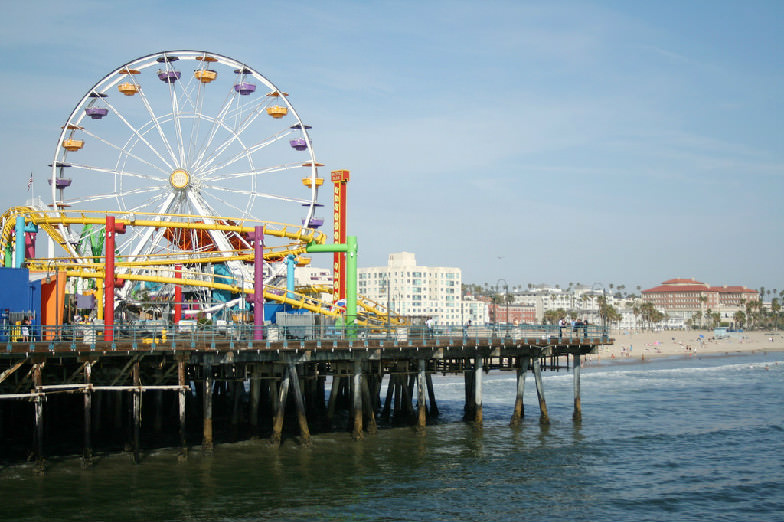 Santa Monica (Flickr: Phil Scoville)
Theme parks, classic museums and the Los Angeles Zoo are obvious places to enjoy with kids, but the LA area is jam-packed with exciting uncommon activities. Watching grunions wriggle on the beach, taking in a classic silent movie and fishing in an urban lake are just a few of the fun off-the-beaten-path things to do with kids in Los Angeles.
Add a little variety to your family outings with these 9 unique LA-area tourist attractions.
Kayaking on the L.A. River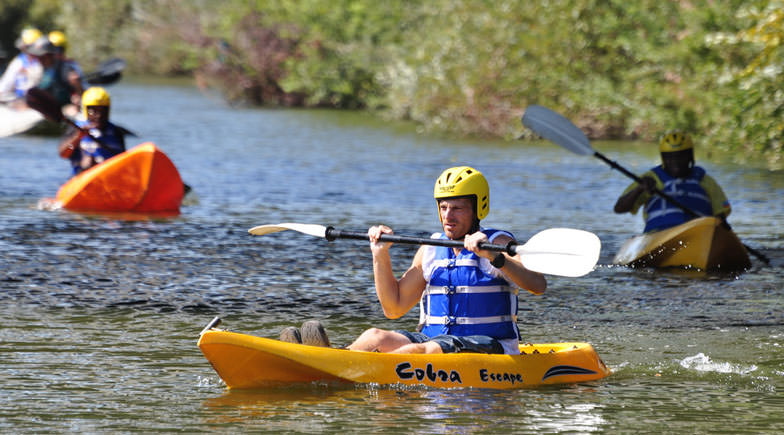 LA River Kayaking (Flickr: Public Affairs)
When you think of kayaking, the L.A. River may not come to mind; but the Los Angeles Conservation Corporation operates one- and two-hour guided kayak tours for ages 10 and older along the Los Angeles River in summer. Look for birds, turtles, fish and even deer as guides discuss the history of the river and teach paddling skills.
Old Town Music Hall, El Segundo
Introduce kids to classic Hollywood entertainment at this 1968-venue that shows vintage silent and sound films. Silent films are accompanied by the Mighty Wurlitzer, a massive 1925 meticulously preserved wind-powered pipe organ. Or catch a live concert by top performers in jazz, ragtime and popular music from the past.
Gibbon Conservation Center, Santa Clarita
No need to travel to dwindling rainforests in South, East and Southeast Asia to see groups of endangered gibbons. More than 40 of these small apes live in family groups in Northern L.A. County. On guided or self-guided tours, watch these lively and acrobatic gibbons swing at high speeds while singing their territorial songs.
(MORE: Find great kid-friendly hotels in Los Angeles.)
Fishing in L.A.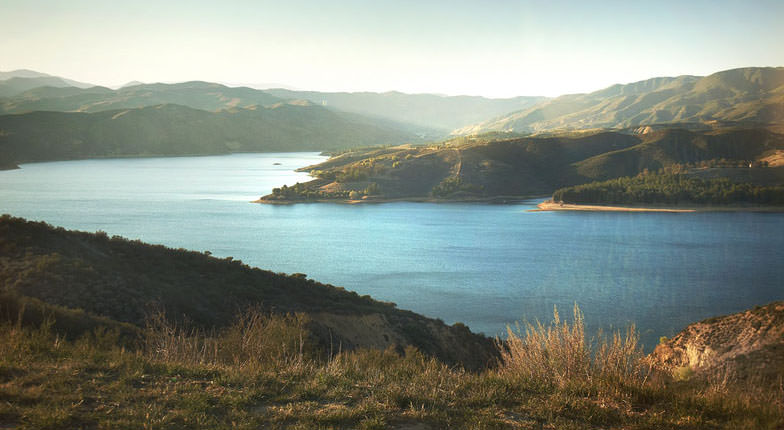 Castaic Lake (Flickr: Amy Whelan)
Urban fishing? You bet! Grab your gear and fish for trout, halibut, bass and more at beach piers and area lakes, such as Kenneth Hahn State Recreation Area and Castaic Lake. Willing to pay to catch fish? Troutdale in Agoura Hills stocks two ponds with fish and provides bamboo fishing poles, bait and buckets – at a price. $7 admission per person (fishing or not) plus $8 – $11 for each fish you catch.
Pasadena Roving Archers, Pasadena
Make like Katniss from the Hunger Games and learn how to use a bow and arrow during family-friendly archery classes. The first introductory class is free. Established in 1935, the non-profit archery club welcomes people ages 10 and older of all skill levels. You never know, your child may be a future Olympic Gold medalist.
Hollywood Hills Sunset Hike, L.A.
Watch the setting sun and sparkling city lights on this easy-to-moderate walk along a dirt fire road to the peak of Mount Hollywood with sensational views of the Hollywood sign. Along the way, your tour guide will show you a video presentation featuring scenes from blockbuster films and hit television shows at the exact locations where they were filmed. Afterwards, use flashlights to reach the iconic Greek Theatre.
Grunion Run, Cabrillo Marine Aquarium, San Pedro
Ever been to a grunion run? These small sardine-size fish of the silversides family are among the few species of fish that come ashore to lay their eggs on sandy beaches. They arrive at night after the high tide around the new moon and full moon. Cabrillo Beach is among the best places to see them. At times the beach may look as if it is covered in a blanket of silver as the wriggling fish arrive to mate. Peak months are from late March to early June.
The Bunny Museum, Pasadena
Rabbit collectibles in all shapes and sizes multiply quickly in this private bunny museum, also home to live floppy-eared critters you can feed. See more than 24,000 bunny decorations, bunny-themed furniture, books and toiletries at this quirky and truly adorable museum.
(MORE: Find other wacky museums that your kids will love.)
Descanso Gardens, La Cañada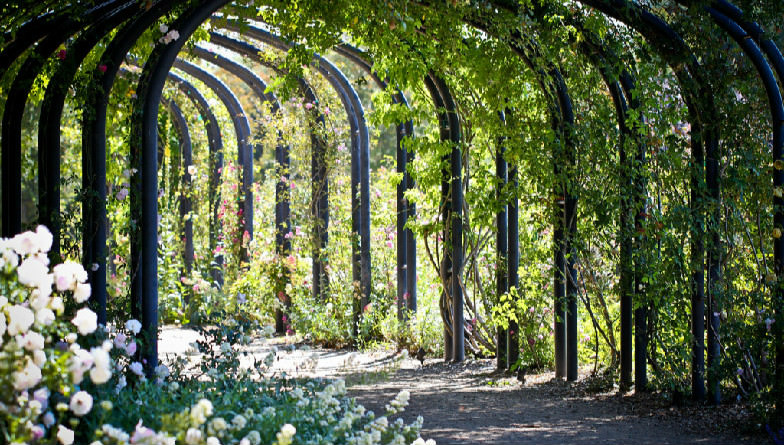 Descanso Gardens (Flickr: Brendan C)
While the blooming gardens, lakes and ponds are spectacular year-round, they take a backseat (for kids anyway) to the Enchanted Railroad, a 1/8th replica of a diesel train. Take a spin around the gardens near the promenade. Don't miss the Little Owls Reading Nest, a weekly story time that meets in Nature's Table, an edible garden.
Mimi Slawoff, a Los Angeles-based journalist, contributed this to www.MiniTime.com.