Meet these finned animals in their natural habitats.
By Kristi Marcelle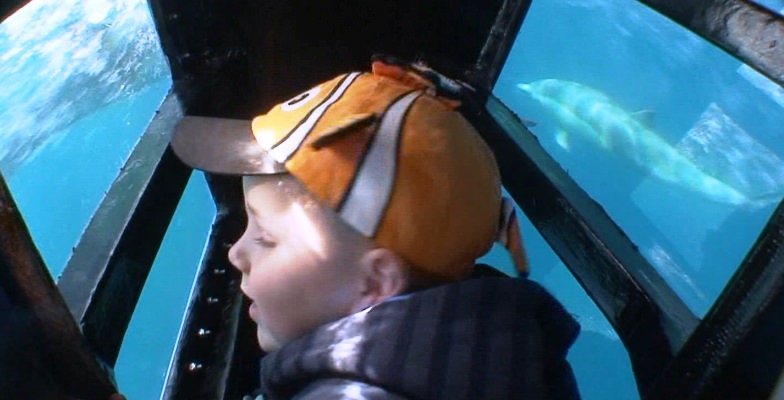 Captain Dave's Dolphin & Whale Safari
Sharks and whales and manatees—oh my! For a kid fascinated by marine life, there's nothing more exciting than interacting with a finned friend in its natural habitat. Got a water baby in your family? Here are four encounters that let you get up-close and personal with some not-so-scary sea creatures.
Go Eye-to-Eye With a Blue Whale: Dana Point, California
In Southern California, the greatest show on earth happens every year from May to October, when blue whales arrive by the hundredfold to spend the summer in the krill-rich waters off Dana Point. For an intimate look at these ocean giants, which can grow up to 100 feet long, hop onboard Captain Dave's Dolphin & Whale Safari, departing from Dana Point Harbor. There's no need to bring a waterproof camera; the 50-foot Manute'a sailing catamaran is equipped with two underwater viewing pods for close encounters with whales and dolphins.
Snorkel with Sea Turtles: Oahu, Hawaii
Flickr: fredsharples
The quartet of manmade, crescent-shaped lagoons at Ko Olina on Oahu are slices of calm-water heaven for families with small children. Once a haven for Hawaiian royalty to rest and relax, the area now attracts local beach goers and guests from Aulani, the Disney resort. Wild Side Specialty Tours, based in Wai'anae, offers opportunities to swim with wild dolphins or snorkel up to a "turtle cleaning station" where you can witness sea turtles being groomed by reef fish. Traveling with toddlers? Attend the daily, oh-so-tame fish feeding session at JW Marriott Ihilani Resort.
( MORE: Planning a trip to Oahu? Start here. )
Sidle Up to Manatees: Crystal River, Florida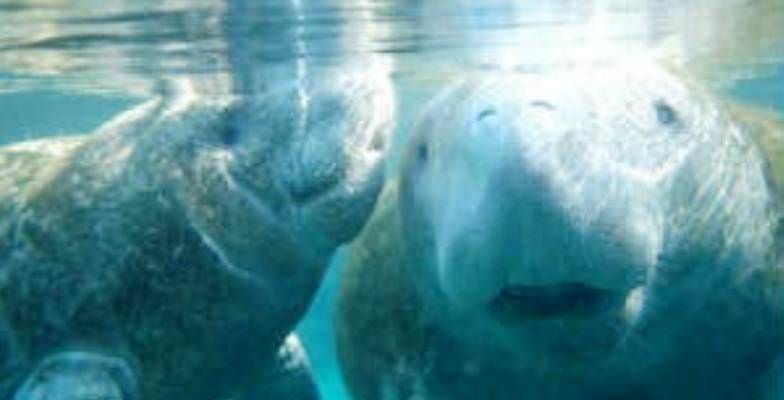 Snorkel with Manatees
They may resemble prehistoric cows, but these slow-moving, gentle marine giants are actually more closely related to the elephant. The harmless herbivores are attracted to the kind of shallow, warm rivers and mangroves you find in western Florida. In Homosassa, 70 miles north of Tampa, Snorkel With Manatees offers a variety of tours on the Crystal River, one of the country's most popular areas to snorkel and kayak with manatees. Traveling between July and September? Consider a full-day scallop charter, which includes a scenic tour and an "Easter egg hunt" where kids can snorkel in three-feet-deep water and pluck scallops from the river floor.
Swim with Leopard Sharks: La Jolla Shores, California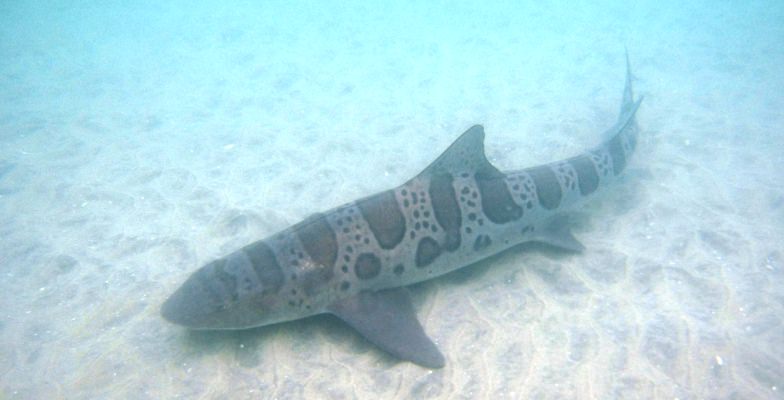 Flickr: MDRIV3R
Get the "Jaws" soundtrack out of your head. There's no need to fear the gray-striped leopard sharks that gather every summer by the thousands off La Jolla Shores, near San Diego; they are harmless bottom feeders with small mouths designed to eat clams, shrimp and crabs. Local families vouch for the beach at Kellogg Park, in front of the Marine Room Restaurant (2000 Spindrift Dr.). Forgot your goggles or snorkel gear? There are shops within walking distance that sell all manner of water gear.
Kristi Marcelle, a California based-freelance writer, contributed this to www.MiniTime.com