London with teens
By Dave Parfitt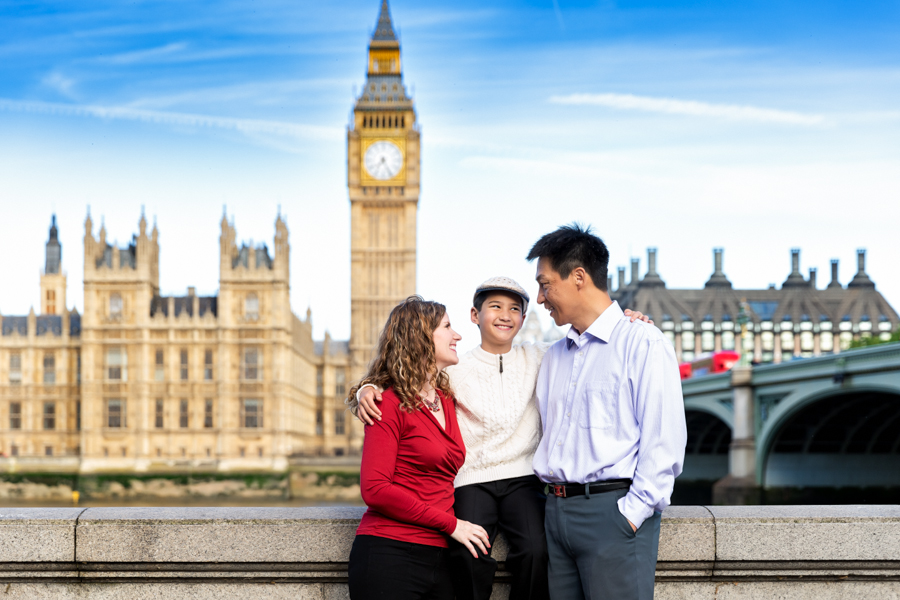 Is London a perfect destination for millennials? Definitely! (Photo: Amy)
London is a perfect family-friendly city, and London for millennials has much appeal. There's history, theater, architecture, good food, museums, and more. Oh yes, there are also tons of Harry Potter-inspired attractions for millennials to connect with their childhood hero.
With Aer Lingus increasing the number flights to all European destinations, it's easier than ever to take your teens for a whirlwind tour of lovely London. We recently took advantage of Aer Lingus' flight to the city with a stop off in Dublin on the way.
Continue reading for our family's guide to London when traveling with millennials.
(MORE: London By Neighborhood)
Where to Stay: Park Plaza Westminster Bridge London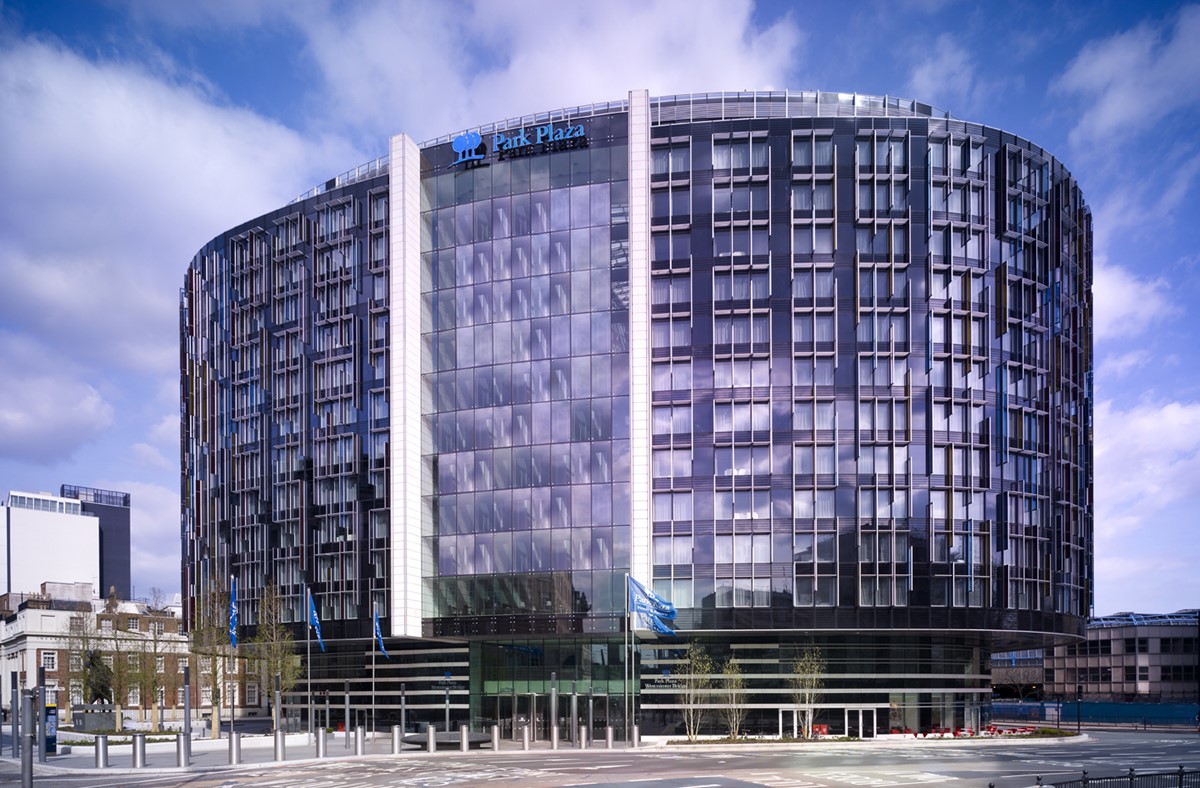 Park Plaza Westminster Bridge London is a great base for a getaway to London for millennials
Location, location, location! While perhaps more of a business meeting hotel, you can't beat Park Plaza Westminster Bridge London location. Seated on the south bank terminus of the Westminster Bridge, it's near all the family-friendly attractions surrounding the London Eye. Many rooms feature iconic views of Big Ben and Parliament looking straight down the Westminster Bridge. Plus, the two-bedroom suites with kitchenettes make an ideal space in London for millennials traveling with their parents. Book a room with free breakfast, and fuel up on a huge spread before heading out for the day.
What to Do: History, Architecture and the Theater
Harry Potter and the Cursed Child Parts One and Two at the Palace Theatre
Picking up a London Explorer pass from Smart Destinations, we started with a Hop-On Hop-Off Big Bus tour. It's the perfect way to orient us and give a family's guide to London.
My daughter loves history and theater, making London for millennials a perfect destination. So afterwards, we hit up historic sites. These include the Tower of London, Tower Bridge, St. Paul's Cathedral, Buckingham Palace, Westminster Abbey, Parliament, and Big Ben.
The second day was all about theatre. We headed to the West End to see Harry Potter and the Cursed Child Parts One and Two. A Harry Potter filled theatrical day was a splurge that put sent my millennial over the moon.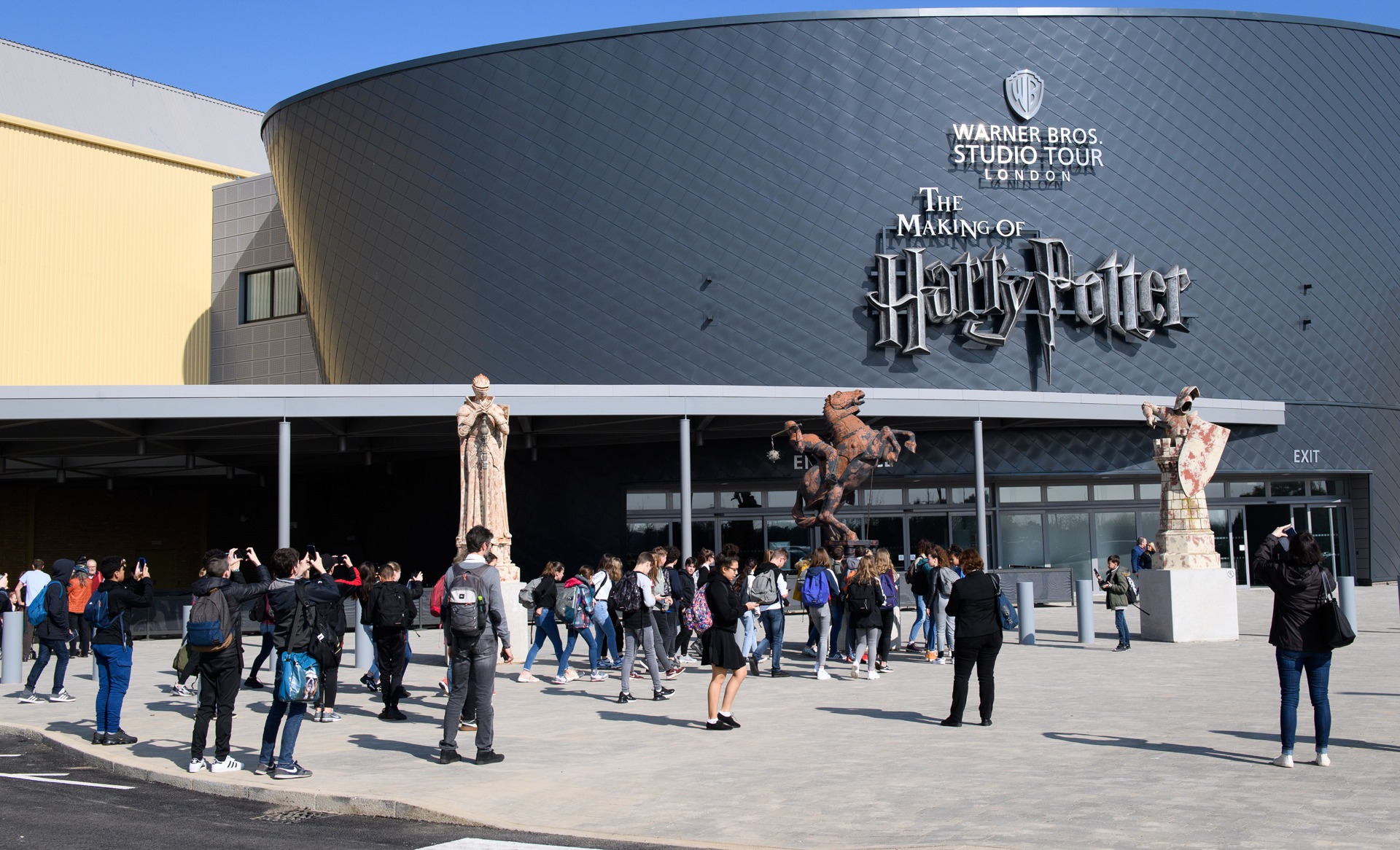 Warner Bros. Studio Tour – The Making of Harry Potter
Harry Potter makes London for millennials a magical destination. The Warner Bros. Studio Tour – The Making of Harry Potter is the perfect way to get your Potter fix. We booked a tour with City Wonders who ensured easy transportation from Central London to the studio and back. Once at the Watford Junction train station, we were met by Warner Bros. Guides. They escorted us through the Studio the rest of the way. Our guide had infectious knowledge, information and enthusiasm for all-things Harry Potter. Even better, we had VIP access to sets, props, and costumes. Mid-way through the family-friendly tour, we had a break for lunch and Butterbeer (we chose Butterbeer ice cream).
(MORE: 8 Filming Locations of Your Teens' Favorite Shows)
Where to Eat: British and International Cuisine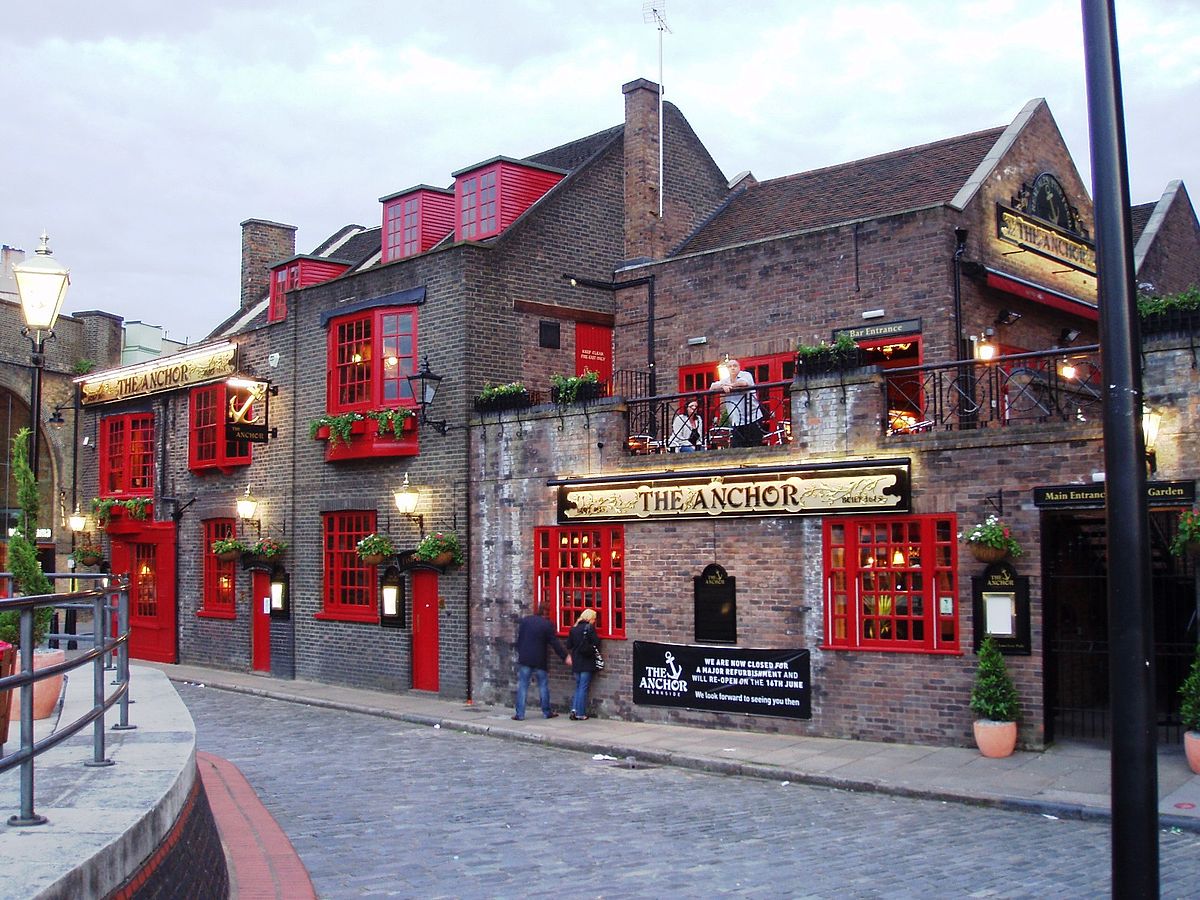 The Anchor Bankside was established in 1615 on the Thames
If you're looking for British food, you'll find it in the traditional pubs and taverns. These are family-friendly establishments and don't have rowdy crowds earlier in the day. Near the Tower of London is The Anchor, built in 1615. It's a great spot in London for millennials to grab a traditional fish & chips. Close to St. Paul's Cathedral is Ye Olde Cheshire Cheese Pub, a labyrinth of bars and dining rooms serving traditional pub food.
Adjacent to the West End Theatre district is London's Chinatown. There, we enjoyed authentic Asian cuisine and bubble tea in between Harry Potter performances. Not far from the Park Plaza Westminster Bridge Hotel, behind the Waterloo Station, is the Old Vic Theatre. It's home to numerous restaurants around the Waterloo Green. On our final night in London, we wandered into Cubana, and found traditional Cuban cuisine. It was the best meal of the trip.
Hopefully our family's guide to London was helpful in illustrating a side of London for millennials. Aer Lingus allows travelers to stop off in Dublin on the way to London or any other European destination. This makes a combined trip to Dublin and London a fantastic, family-friendly European vacation.